Confession: I am not so much of a pizza/cheese person. Overly cheesy and saucy pizza breaks the deal for me in a blink of an eye. I know, I am weird. That is why the flexibility of baking a pizza (with help of store-bought pizza dough) to suit our taste-buds is one way for us to enjoy a pie once in a while.
Happy to report that I didn't resort to store-bought pizza a few days ago when I attended Orlando Sentinel's meetup that was organized at Anthony's Coal Fired Pizza. Shocker right? Nope, and you'll see why.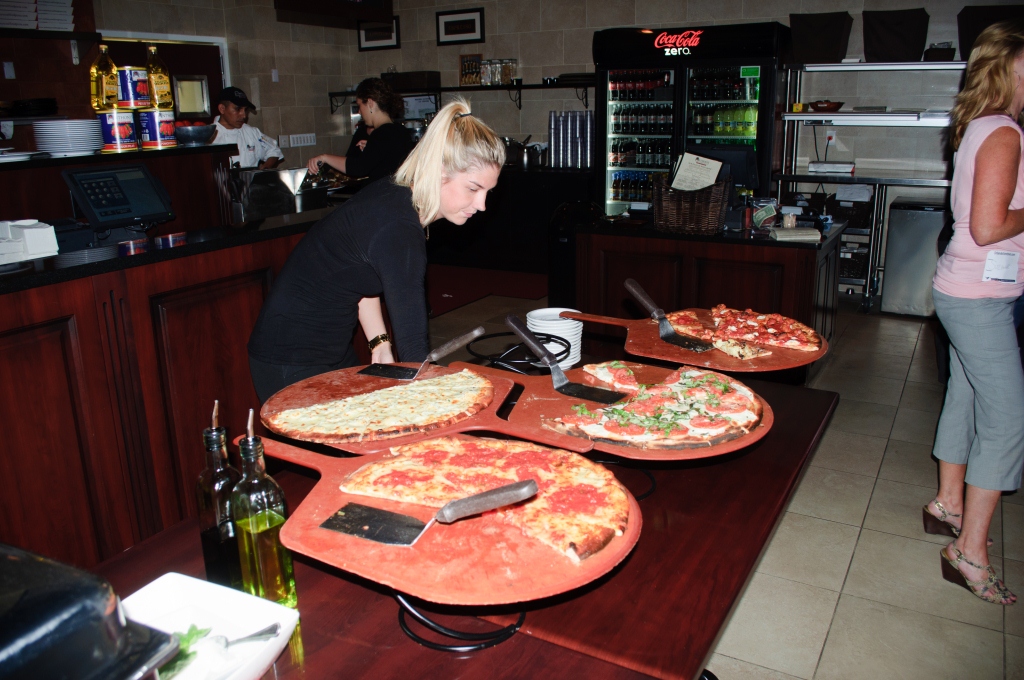 What's so great about social networking gatherings? Often, we get to network with like minded people and make long lasting friendships. There's bonus in this instance, when it involves foods. Deliciously, mouth-watering array of pies.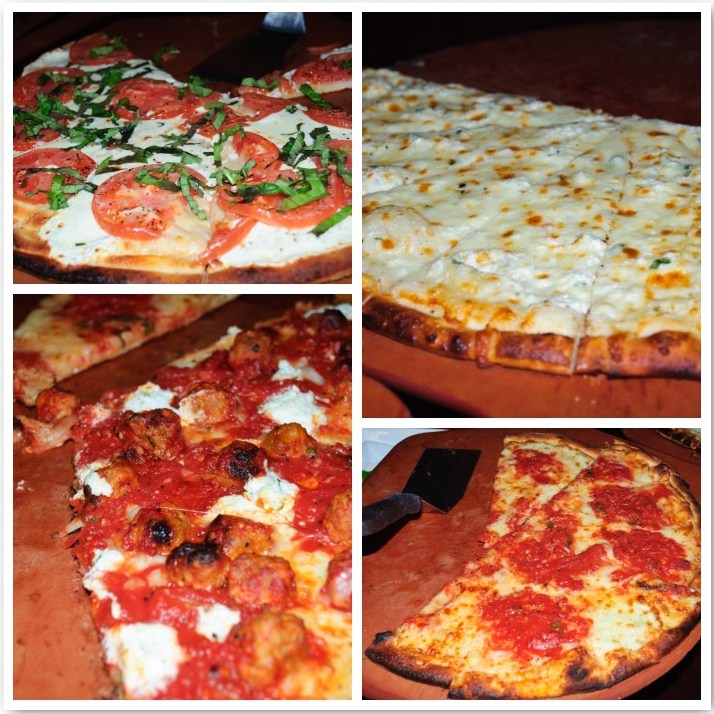 Top-left: Fresh mozzarella, sliced tomato and basil – no sauce, White pizza with ricotta, mozzarella and romano cheeses, Meatballs and ricotta and Pepperoni pizza.
Every pizza that is served at Anthony's restaurants are cooked in a proprietary 800-degree, coal-burning oven that provides a "well done" flavor – the chain's trademark. – Anthony's
I had a taste of tomato-basil, white pizza, Anthony's famous coal oven roasted wings and a huge serving of Italian salad. Dare I say overall it was a foodgasmic experience? Thin crust pizza, with light cheese and sauce, baked in a coal-burning oven till perfection. What more can I ask for?
The experience was quadrupled as I had fun mingling, networking and sharing foods with wonderful blends from the blogging community. Bonus of all, a chance to meet many great tweeps and making new friends.
A serving wasn't enough, so I went in for seconds. It was that yummylicious! Almost wished someone could have sent for help. Not to polish off my plate, but to haul out that oven into my kitchen. Just a wishful thinking, not a serious wish 😉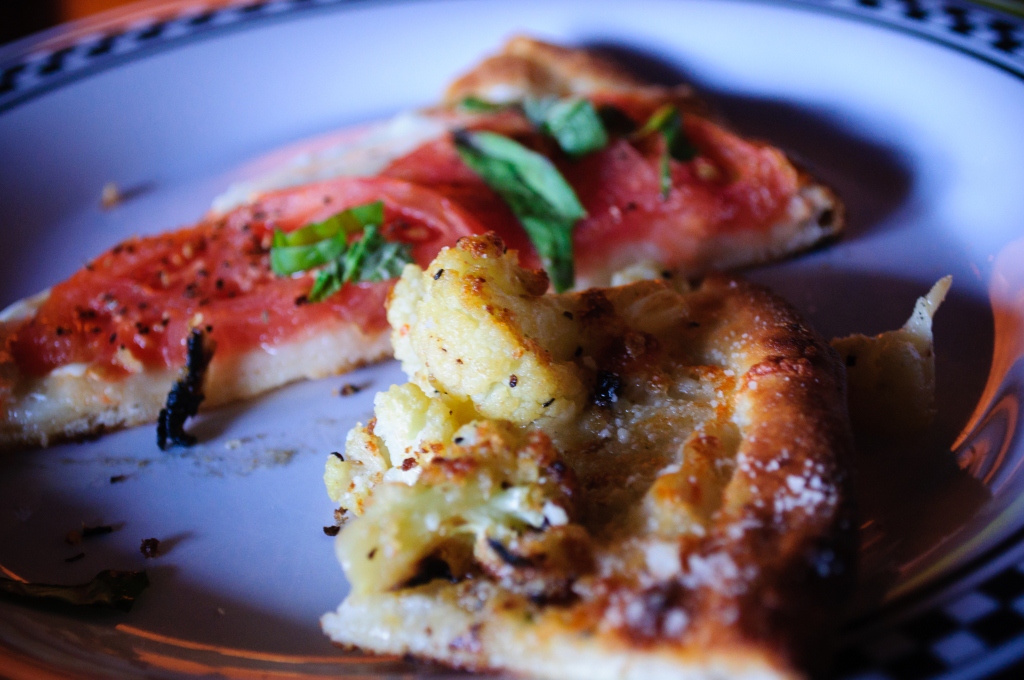 We had the pleasure to sample a new pie that is now up in the menu. Who would've thought cauliflower pizza can taste that good? Bet eggplant would taste as delicious. A girl can only dream 🙂
What's your favorite all-time pizza, i.e ingredients, toppings etc?
psst: Some photos were taken with my iPhone – please excuse the grainy image quality.
__________________________________________
I attended this meetup hosted by Orlando Sentinel to sample some of Anthony Coal Fired Pizza's foods. In no way I was compensated for this post.
Read my disclosure policy
for more details on my role as a food blogger. Thank you Sentinel & Anthony's for a delicious meet-up!