… which simply translates to "sweet rice". Its not only sweet, but tempered with aromatic spices, meetha chawal will leave you begging for more.
I
t was Vaisakhi celebration yesterday — for Sikhism, it signifies the foundation of the religion, a celebration of "thanksgiving" offered by farmers to celebrate the beginnings of harvest season and praying for more prosperity in the future.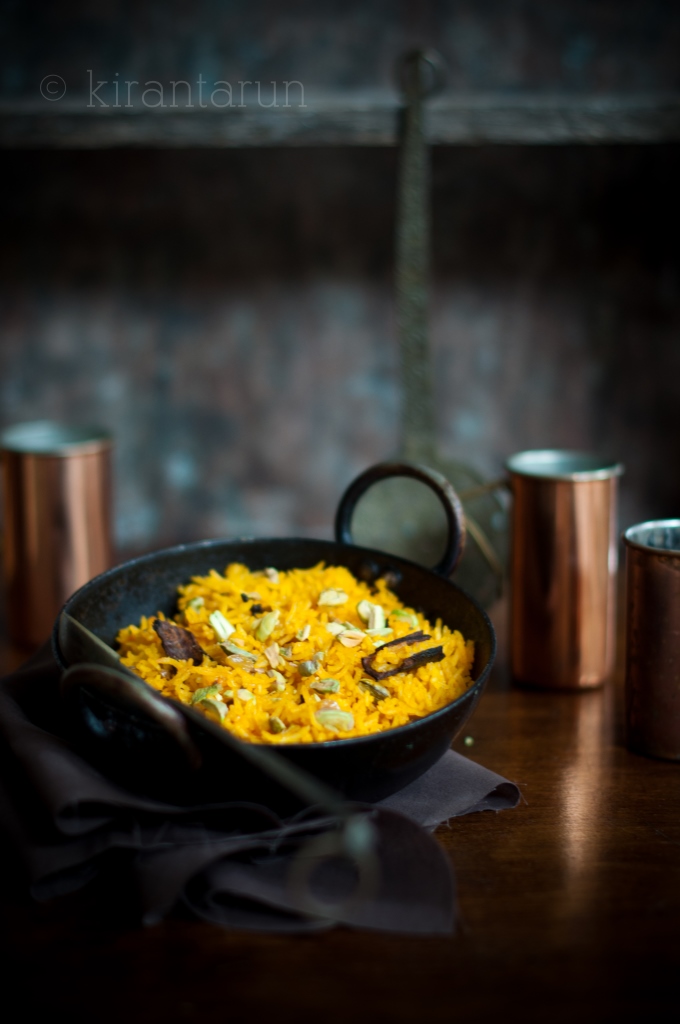 Growing up, I didn't enjoy the idea of eating "sweet" rice. It was usually served with cool yogurt on the side. Apparently, that too wasn't enough to convince my picky appetite.
The fact of the matter is, age does wonders on your tastebuds. As I mature from sporting a thick jet black hair to a "gazillion" strands of grey's, my tastebuds matured as well.
It finally accepted meetha chawal, in all its delicious glory!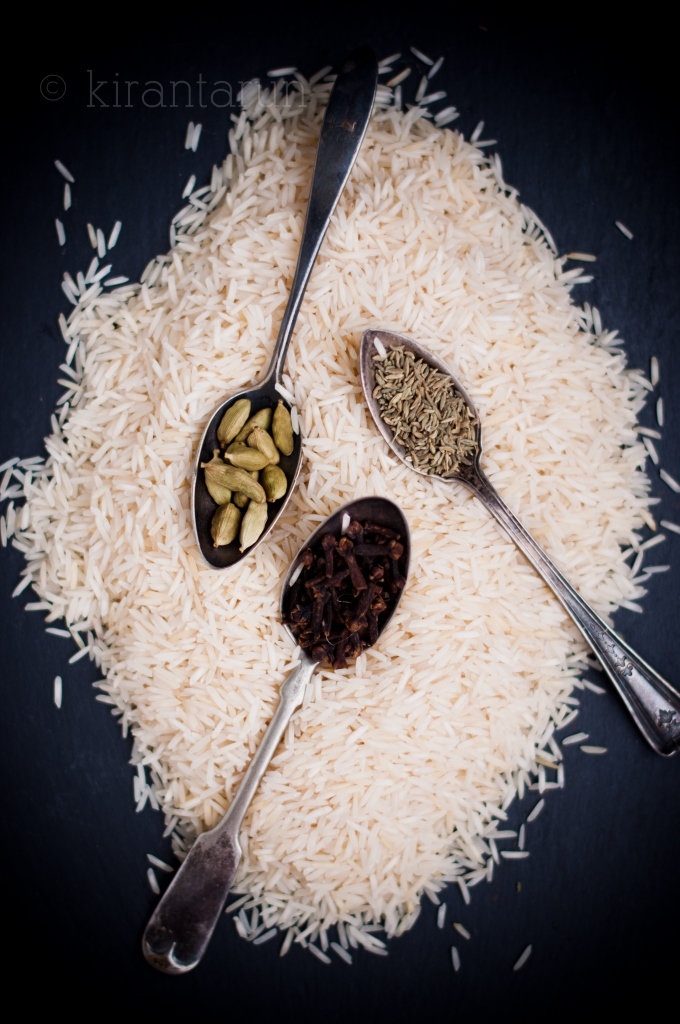 The original recipe beckons for yellow food coloring. And if you know me too well, you'd discover how far I'm willing to go from using artificial food coloring.
Instead, carrot and orange juice colored this dish to its authenticity with added bonus of fresh flavors. Meetha chawal tantalizes your tastebuds from sweet to mild tanginess, which makes every morsel even more enjoyable.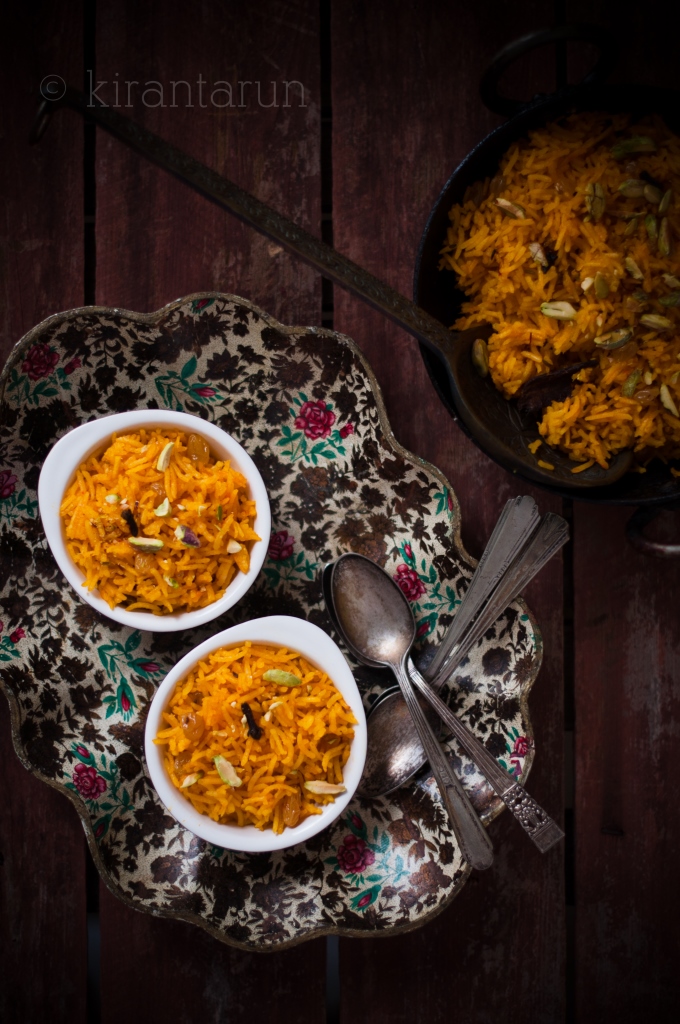 Print This Recipe
Makes 6 servings
Ingredients:
1 cup of basmati rice, rinsed a few times and soaked for 10 minutes
1 cup fresh orange juice
1 cup of fresh carrot juice
1/4 cup of sugar
1/4 cup golden raisins
pinch of salt
1 heap tbsp of ghee
1/2 tsp fennel seeds
1/4 tsp whole cloves
2 small cinnamon bark
6 whole green cardamom, crushed
a generous pinch of saffron
optional: nuts (chopped almonds, pistachio, walnuts etc)
Directions:
In a rice cooker, add soaked basmati rice (drained). Drizzle in orange and carrot juice, sugar, golden raisins and pinch of salt. Stir to combine.
Switch on the rice cooker based upon the manufacturers' instructions.
Meantime, temper the spices. Heat a small skillet on low. Once heated, add ghee and wait for it to heat before adding all spices.
Temper spices enough just to release aroma (1 minute). Stir in tempered spices with basmati rice in the cooker.
Allow rice to completely cook. Leave rice to rest for a few minutes before adding nuts and gently fluffing it with a fork.
Serve meetha chawal warm or at room temperature.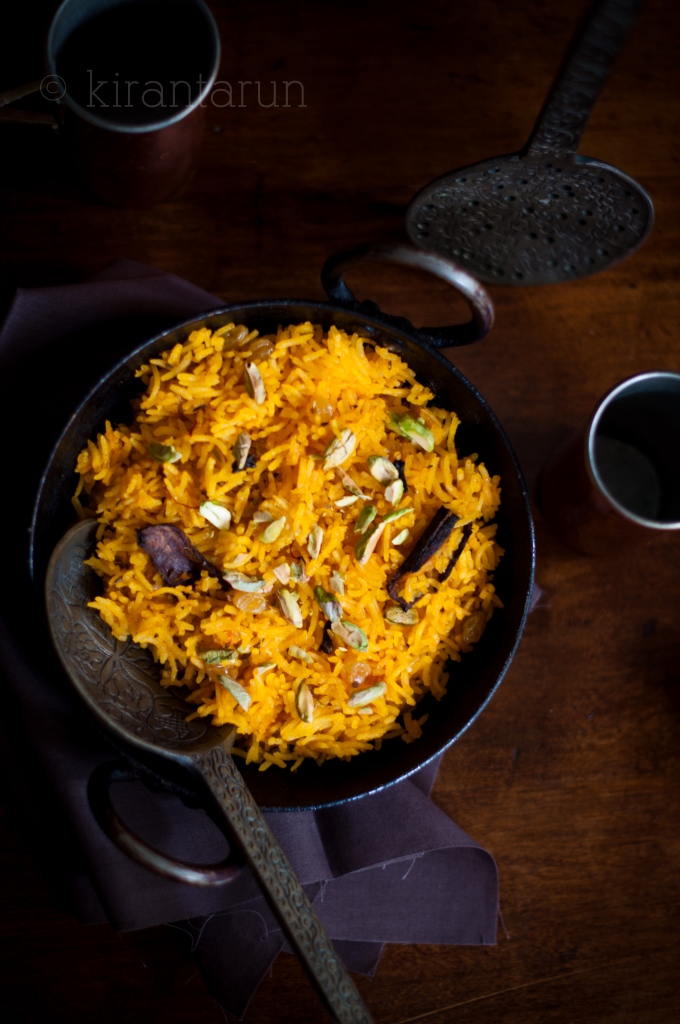 Hope you enjoyed a glimpse into my culture. Have a great week, friends 🙂
What's your interpretation of "sweet rice"? Have you tried it before?