Serves 4
Ingredients:
1 cup peas (fresh of frozen)
3 tbsp mustard oil or any cooking oil
6 oz / 200 gms fresh paneer, cubed
1 medium onion,  chopped
2 green chilis
1/2 inch of ginger
2 large garlic cloves
2 medium tomatoes, chopped
1/2 tsp cumin seeds
2 bay leaves
3 green cardamom, cracked
1/2 tsp turmeric powder
1 tsp red chili powder
2 tsp coriander powder
1 tsp kasoori methi (dried fenugreek leaves)
1 tsp salt
1/4 tsp black pepper
1.5 cups of water
2 tbsp fresh cream
1/2 tsp garam masala
some chopped coriander leaves for garnish
Directions:
If you want to lightly brown the cubed paneer or leave it as is, that's optional. And if you do want to lightly brown it, make sure to leave browned paneer (or even plain paneer) soaked in some hot water. That way, paneer would remain soft.
Add chopped onion, green chilis, ginger and garlic into a small blender. Blend into a smooth paste. Add very little water or oil to aid in blending.
Heat a large non-stick saucepan (kadhai) on medium-high. Add mustard oil and wait till the oil begins to lightly smoke before adding all the whole spices (cumin seeds, bay leaves, cracked green cardamom).
After 15 seconds, add in the paste of onion, chilis, ginger and garlic. Saute for at least 5 to 8 minutes or until paste begins to thicken and color.
Blend chopped tomatoes. Add that into the saucepan. Saute. Sprinkle in turmeric, red chili powder and coriander powder.
Saute until paste begins to thicken and deepen its color and oil begins to separate on the sides. This should take about 8 to 10 minutes.
Add water, cubes of soft paneer, salt and black pepper. Gently stir everything and bring it to a simmer before putting on a lid. Cook with a lid on for at least 15 to 20 minutes, gently stirring in between.
The gravy should be thicken and oil begins to separates on the sides. At this point, sprinkle in some crushed kasoori methi and garam masala. Simmer for a few more minutes, remove saucepan from heat and drizzle in 2 tbsp of fresh cream. Stir and garnish with freshly chopped coriander.
Serve hot with rice, chapati or naan. Enjoy.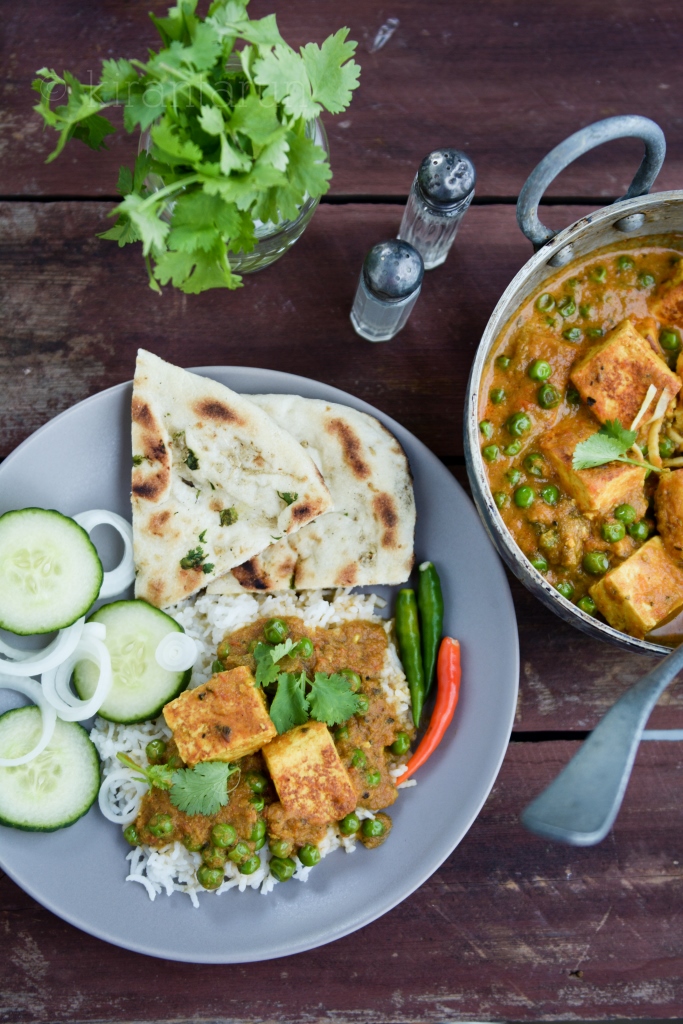 So friends, don't stop loving. Don't stop making memories and cherishing your loved ones. Because the reality of life truly sucks. In a blink of an eye, life throws you a couple of curveballs and that's when it will be too late.
Don't leave room for any regrets.
Feed yourself and your loved ones. With memories, food, love… anything your heart desires. Just hug them now, every day, tell them how much you love them.
Every single day.