Happy Friday! I have a wonderful giveaway set up for you today. But before that, a review of what I think, one of few unique recipe books out there.
Presenting, On A Stick by Matt Armendariz from MattBites.com.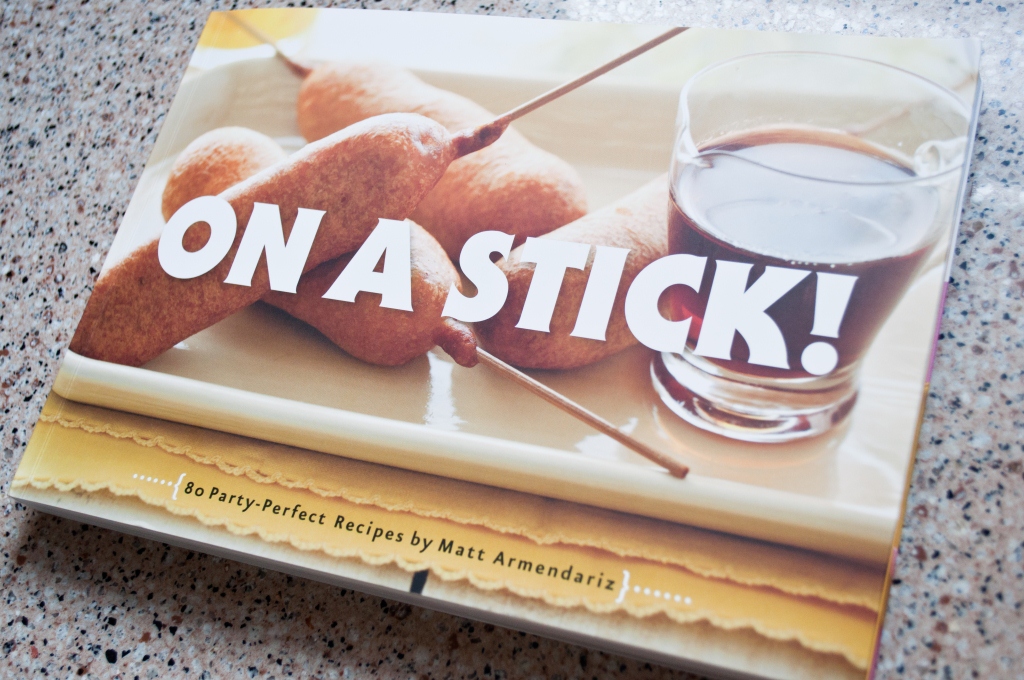 Through blogging and social media, I've met wonderful bloggers. Some personally, many virtually. Matt is one of them.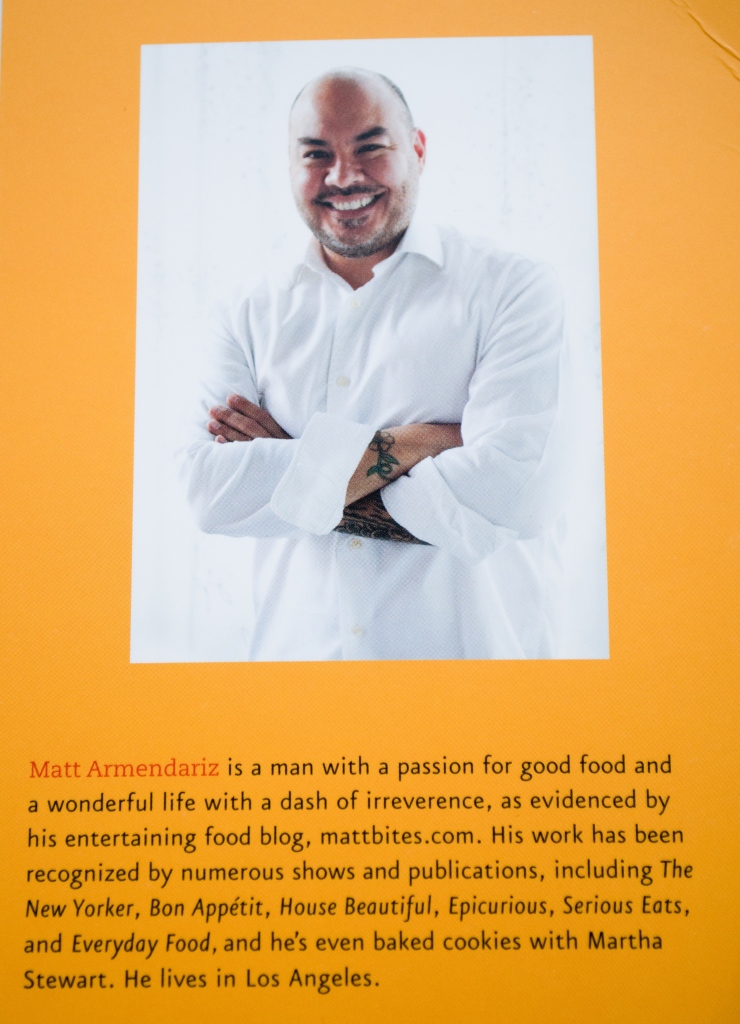 His book features many delectable treats, all on a stick. From tips on sticks and skewers, dips & sauces to variety of recipe ideas on savory and sweet foods. Matt guides you to create your own party-perfect presentations, serving convenient yet delicious foods to your guests and offering everything with a variety, on a stick.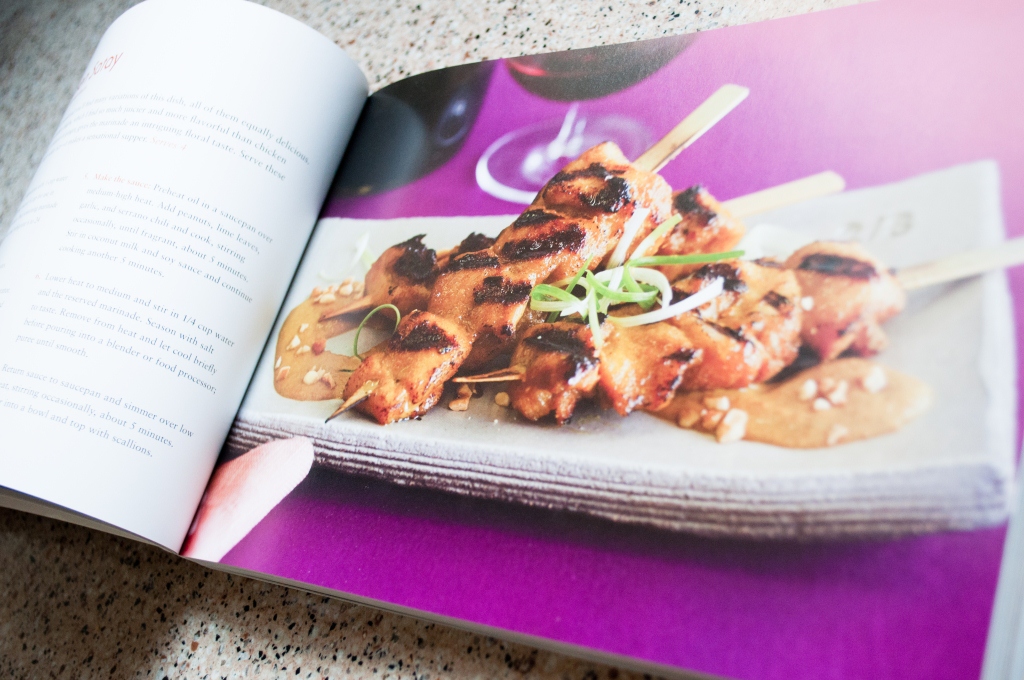 From street foods, to gourmet cuisine, there's something very nostalgic about having food on a stick. It takes me back to memory lane – having cotton candy, fudge-sickles, hotdog at street fairs whilst growing up.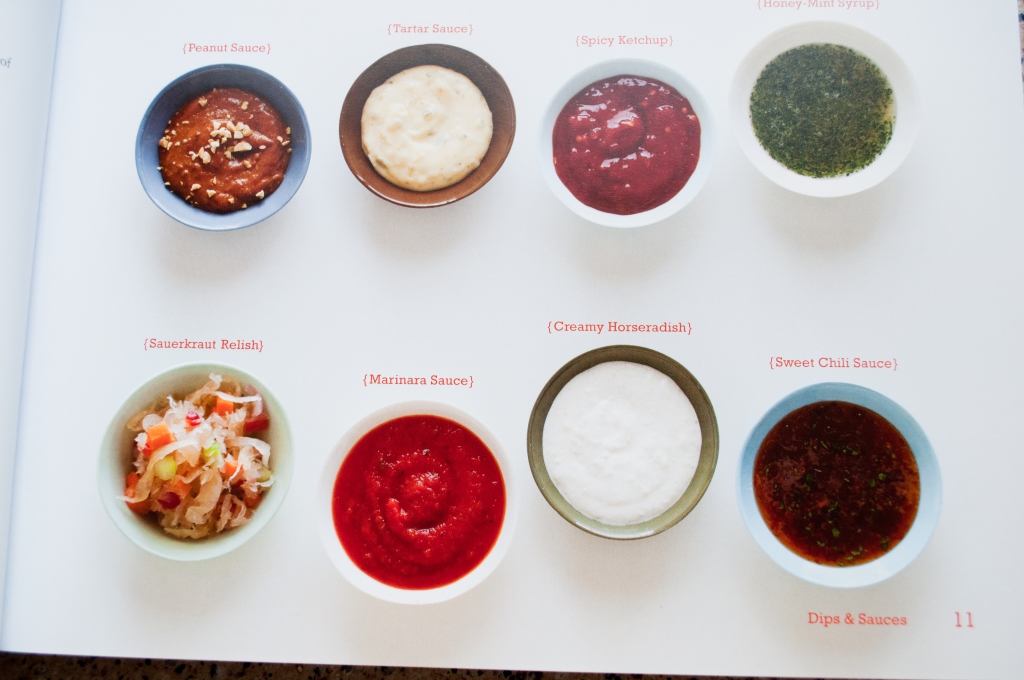 Matt also featured some delectable dip & sauces recipes. Well, you can't have Panzanella on a stick without a dip in some sherry vinaigrette? I don't think you would 🙂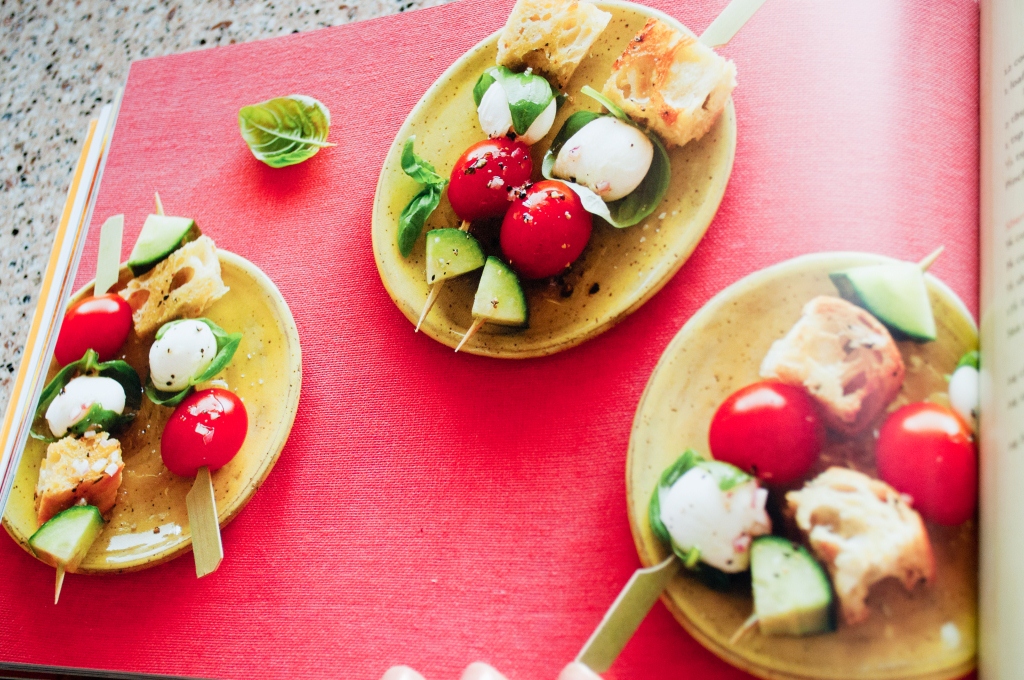 The book features mouth-watering photographs. Be prepared to drool. Seriously.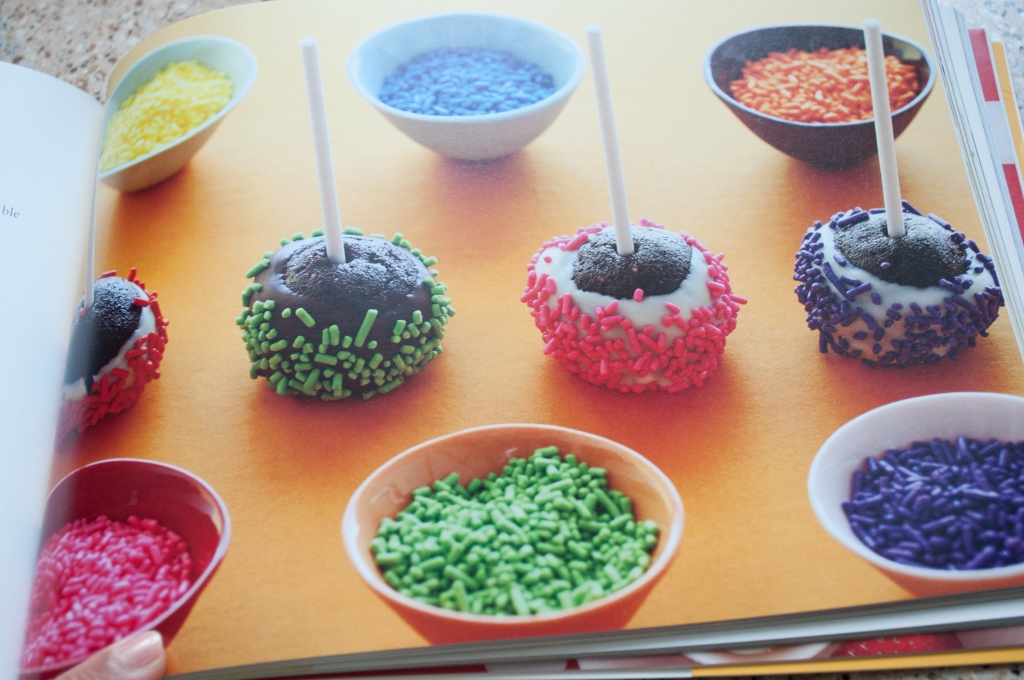 I wiped my chin off and selected fruit salad skewers just because we had the ingredients, and the weather is just plain hot out here. There's nothing more refreshing than eating fruit skewers (minus the skewers) in these scorching hot weather I tell ya. Not. A. Thing.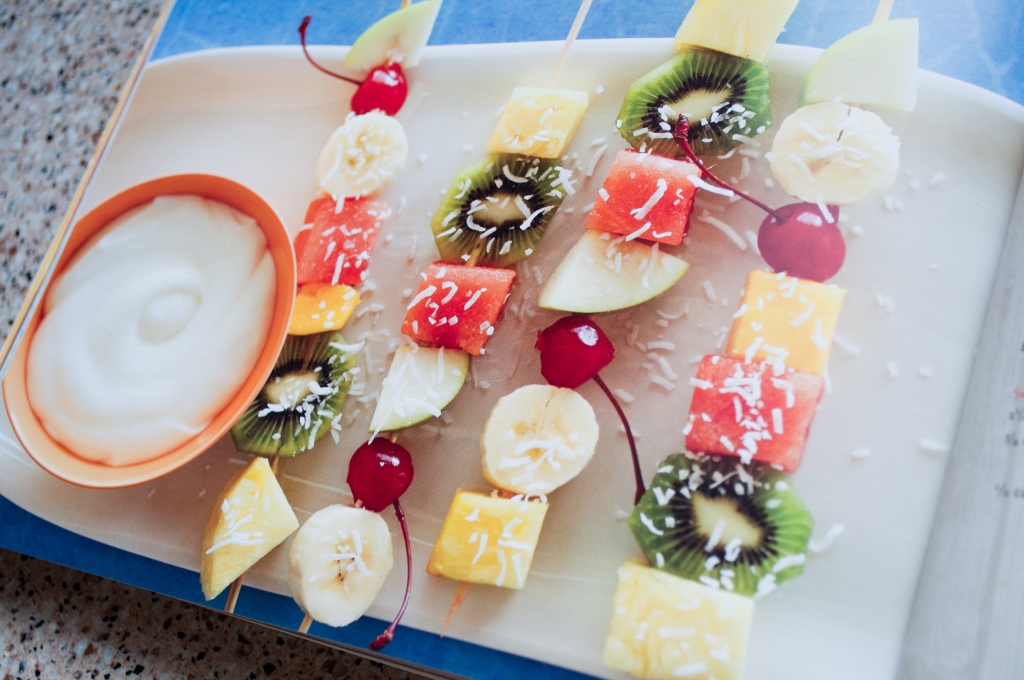 Colorful fruits are just as pleasing and appetizing. With a squeeze of lemon juice and a few sprinkles of dessicated coconut, this fruit skewers is simply TROPIC.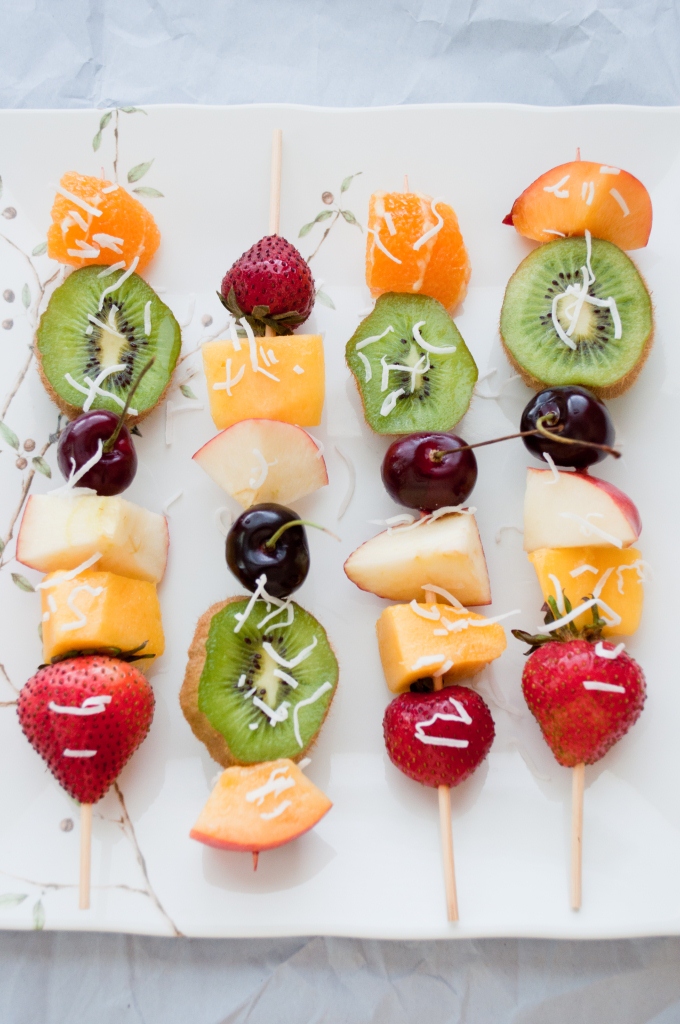 You will not put it down simply because it's just too delicious and somewhat, a fun way of eating. I realized I need to save some for the camera. Sigh. Being a food blogger is never easy.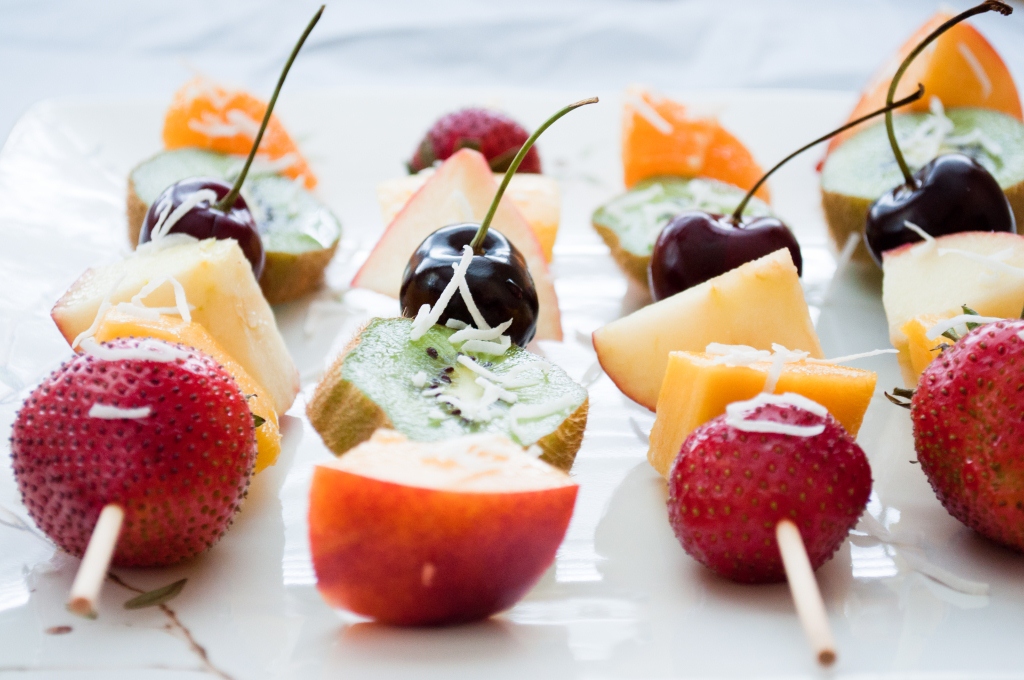 Dip these fruit skewers into a sweet and fluffy dipping sauce. If you want the recipe, get the book. Now 🙂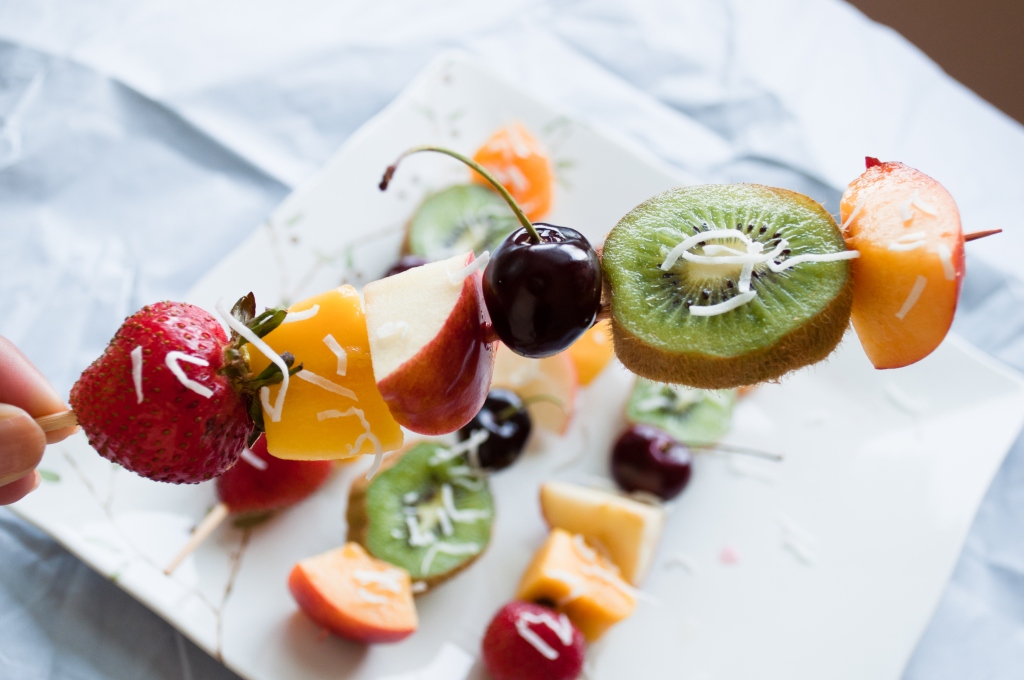 Sometimes, eating fruits on a stick is just pure fun than fancy!
Giveaway!
Enough of the shenanigans. One of you lucky readers would be getting On A Stick, courtesy of me! Can I hear you say, YAY?
How to Win?
Very simple, there are a few ways to win:
Leave a comment telling me, "What's your favorite food on a stick?" if there aren't any, be creative

Subscribe to my Blog via Google Reader or Email.
Like us on our Facebook page, if you've not done so.
Follow us on Twitter and Tweet or ReTweet the following message:
Win MattBites On A Stick recipe book & recreate delicious party-perfect recipes. Follow @Kiran_ & RT http://bit.ly/nD7Jen #giveaway #recipes
Giveaway details
Giveaway is open to anyone from around the world!
Entries are acceptable from the time this post is published & ends on Thursday, August 11th 2011 @ 23:59:59 pm ET.
Winners would be announced on Friday, August 12th 2011.
For each entry, leave me additional comments letting me know you've done so.
Winners would be selected by Random.org, neither me nor Matt.
This giveaway is sponsored by yours truly.
Good luck!
__________________________________________
I received a complimentary copy of On A Stick for review. In no way I was compensated for this post. Read my disclosure policy for more details on my role as a food blogger.