B
reakfast. My favorite time of the day. Eggs, toasts, oatmeal, smoothies.. etc.. But sometimes, it becomes predictable.
Way too predictable. And repetitive.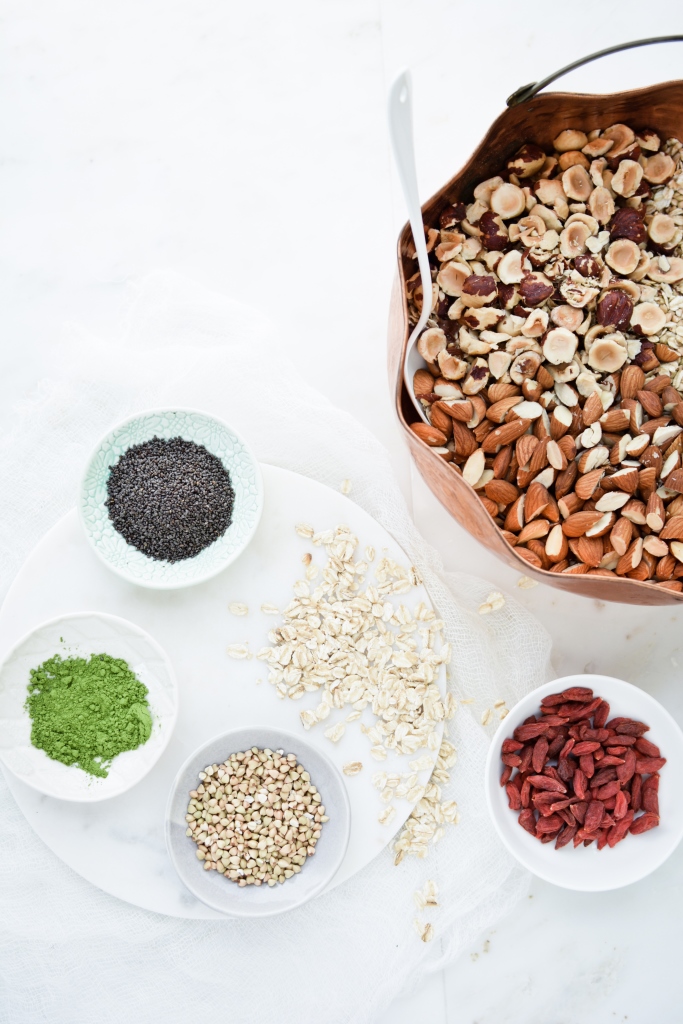 Almost too repetitive that eggs these days are a turn off. Just the thought of eggs or oatmeal makes me gag. Why? Because of repetitive breakfasts.
Meal planning for two can be a crisis.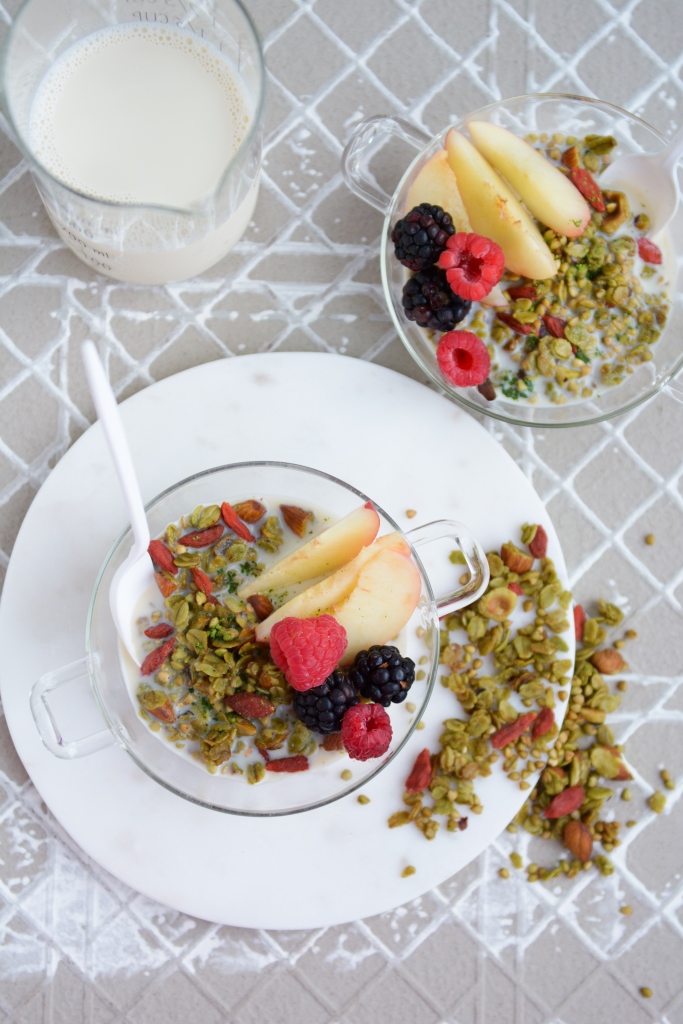 While I'm a huge, self-professed oatmeal addict, there is no amount of money or candy that would force me to make hot oatmeal now that it's scorchingly hot here in Florida.
Buttery toasts and eggs were the staple. Gag. We did overdo it here. Toasts and eggs, every single day you guys. We have had enough.
Time to diversify. Time for options. Cold breakfast options.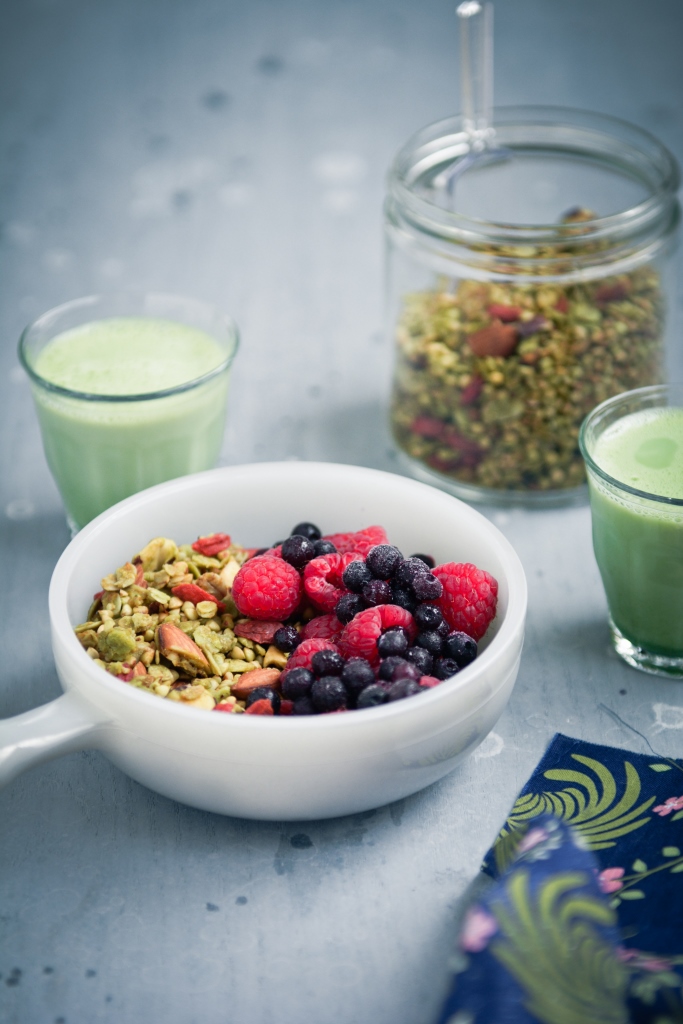 Print This Recipe
Ingredients:
1.5 cups rolled oats
1.5 cups raw buckwheat
1 cup of chopped raw almonds and hazelnuts (or any mixed nuts of your choice)
1/2 tsp salt
1/3 cup coconut oil
1 tbsp organic matcha powder
1/3 cup raw honey/maple syrup
1/3 cup goji berries
Optional add-ons: chia seeds, flax seeds, sesame seeds, coconut flakes, cacao nibs
Directions:
Preheat oven to 300F. Line 2 large baking sheets with parchment paper.
In a large bowl, add all granola ingredients up to honey. Stir to combine. Evenly distribute granola onto 2 prepared baking sheets.
Bake for 15 to 20 minutes. Rotate sheet pans in half-time and give granola a toss every now and then for even baking.
Remove baking sheets out of oven to allow granola to completely cool.
Toss granola with goji berries and optional add-ons. Store in an air-tight container. Refrigerate to retain freshness.
Serve granola topped with chilled milk, yogurt and/or fresh fruits.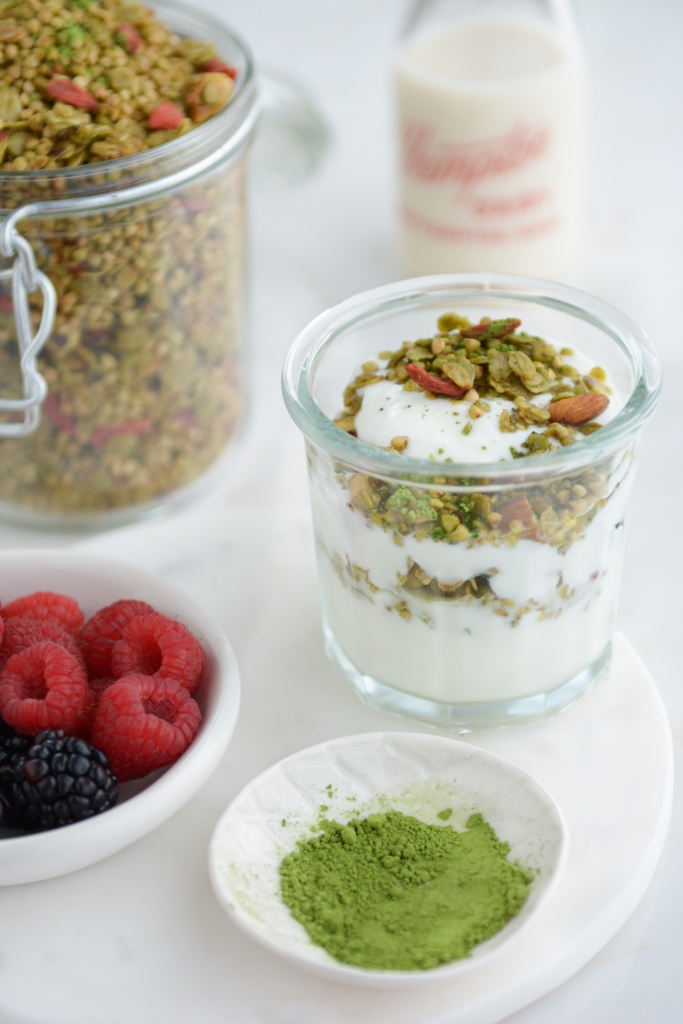 Off to meal plan for the whole week! For two people! It's tough, you guys 😀
What are your favorite summer cold breakfasts?