T
here's something about peanut butter that rekindles childhood memories. It takes me back to good 'ole days where scarcity of money didn't hinge us from indulging into a good PB sandwich.

Peanut butter has come a long way ever since the sandwich phase. From smoothies to milkshakes, cookies or cakes – it never fails to invoke the inner child in me 😀
In fact, its a shake that I need to down almost immediately after returning from very long travels. Its cozy and so welcoming. Yes, peanut butter have that effect on me.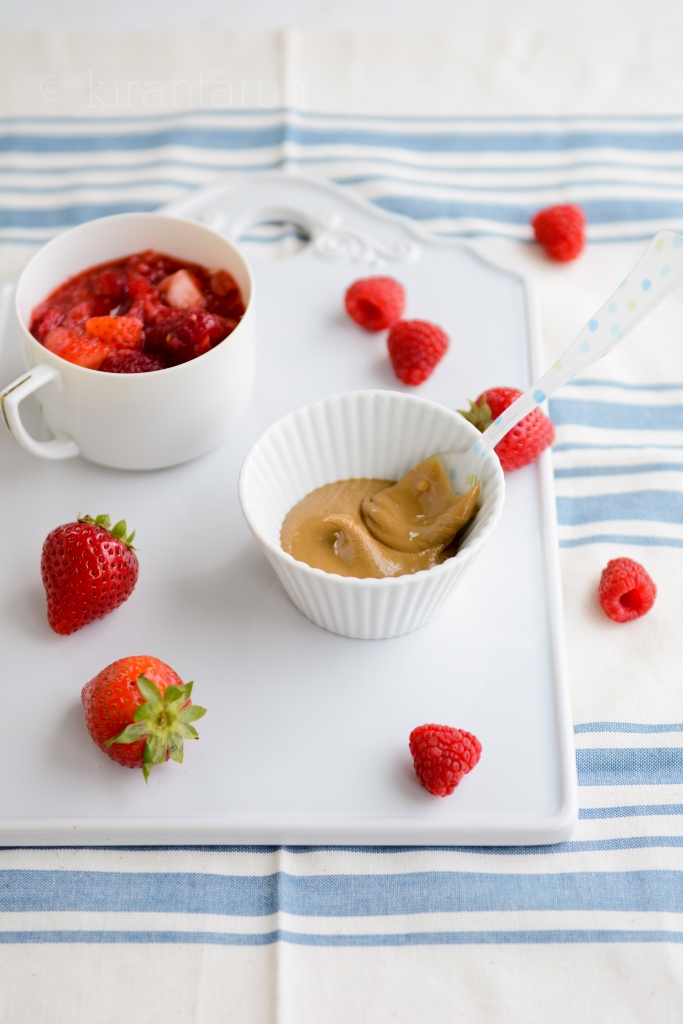 No matter how you down this tasty and addictive spoonfuls, it guarantees a smile on your face 🙂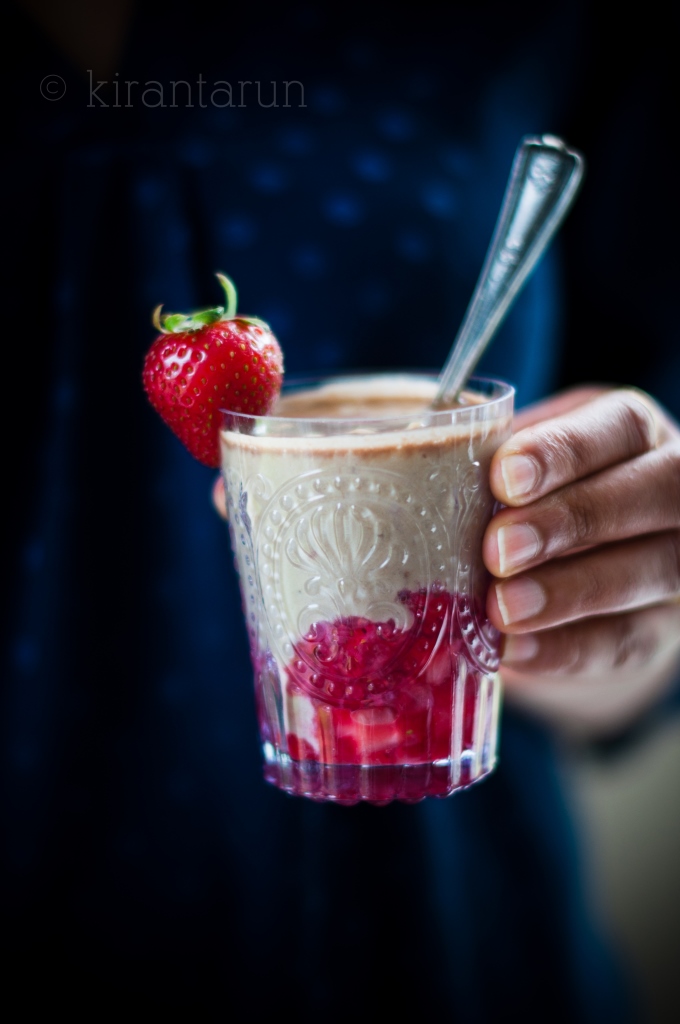 Print This Recipe
Makes 2 servings
Ingredients:
1 large frozen banana, chopped
3 heaping tbsp raw peanut butter
3/4 cup almond milk, chilled
pinch of salt
optional: 2 tbsp vanilla protein powder
8 large strawberries
10 raspberries
1/8 tsp vanilla extract
1/2 tsp sugar
4 ice cubes
Directions:
In a small bowl, coarsely mash berries with vanilla extract and sugar. Set aside.
Add the rest of the ingredients into a high-powered blender. Blend until smooth.
Layer mashed berries and peanut butter shake into serving glasses. Garnish with chopped peanuts. Serve with a spoon and indulge!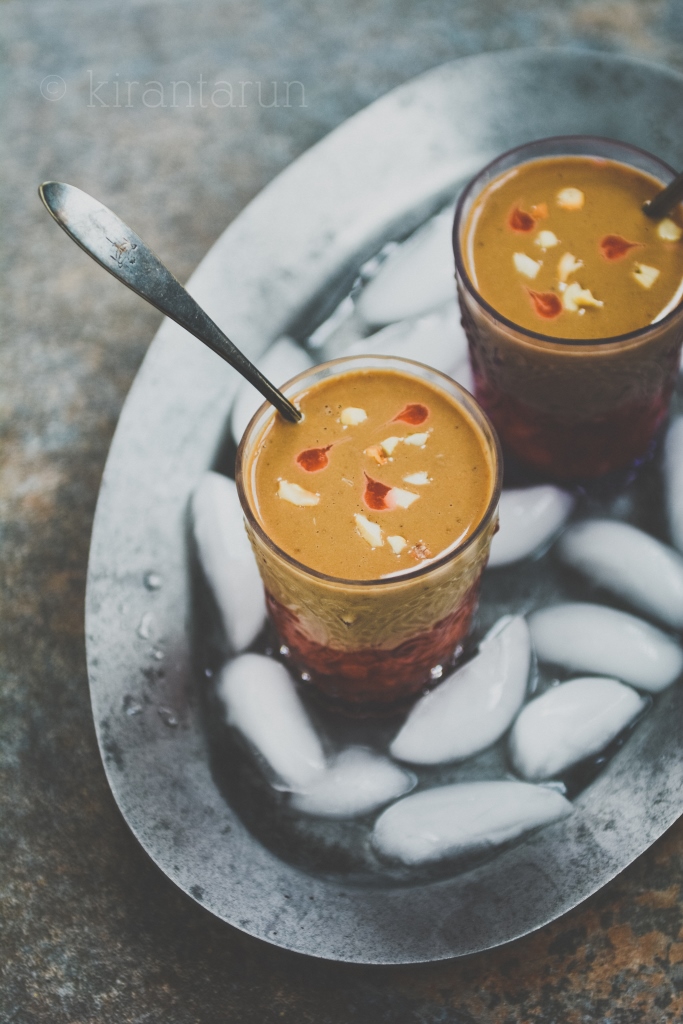 Have a delicious week, friends!
What's your favorite peanut butter memories?