L
et's talk about CHAI and the misuse of this beautiful word.
There is no such thing as Chai Tea. Tea is CHAI in Hindi. Chai Tea Latte is translated as Tea Tea Latte. Chai is known for its warming spices, so the most appropriate term would be Chai Latte.
My ears literarily bleeds whenever CHAI TEA LATTE is uttered 😀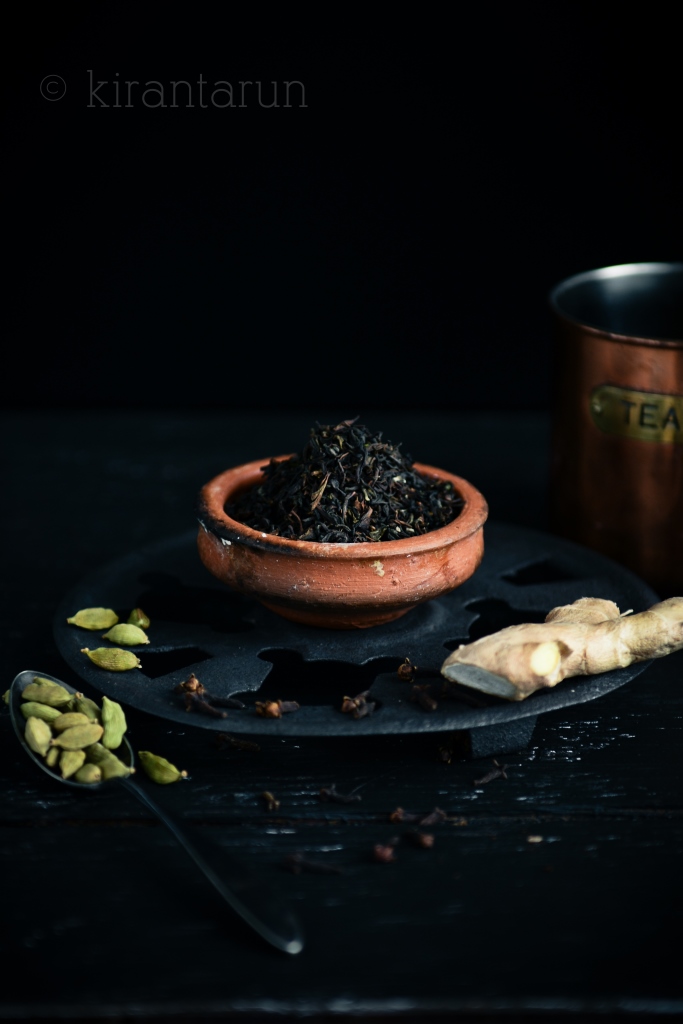 Chai Tea Latte's aside, today I bring you the quintessential Indian beverage — Masala Chai. It's what I prepare, day or shine, 365 days a year.
Really.
This stuff is even worth sipping during summer. It's scorching hot but I don't care, Masala Chai would rule all year around.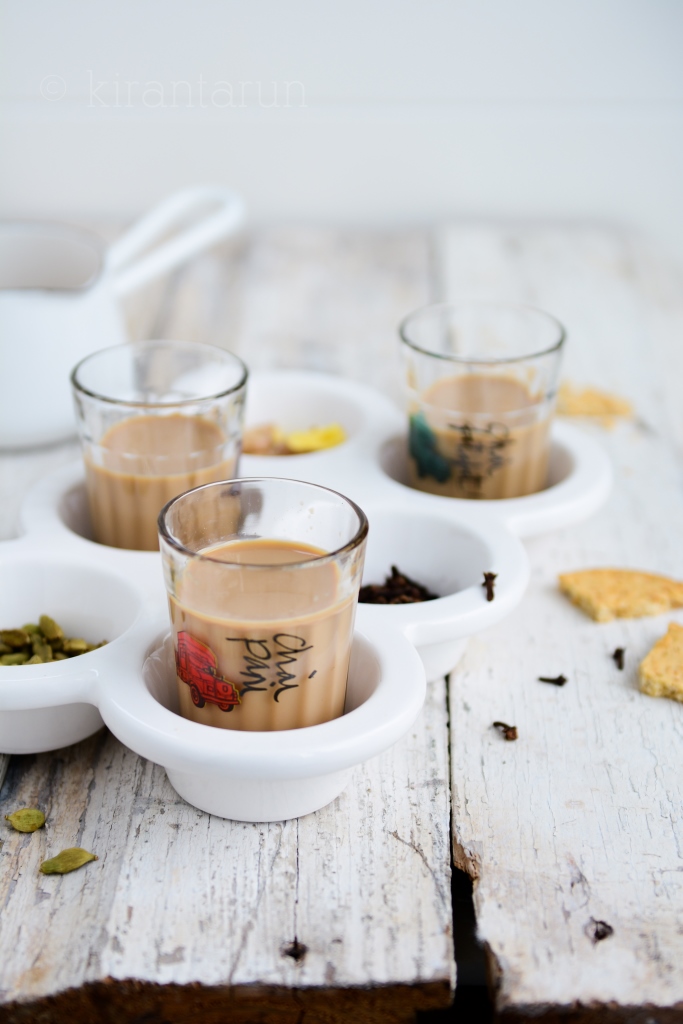 Best part? It's so easy to make. So easy, that I bet I can make it with my eyes closed! 😀 Pretty sure a lot of you make coffee like a total champ.
Not that I'm questioning 😉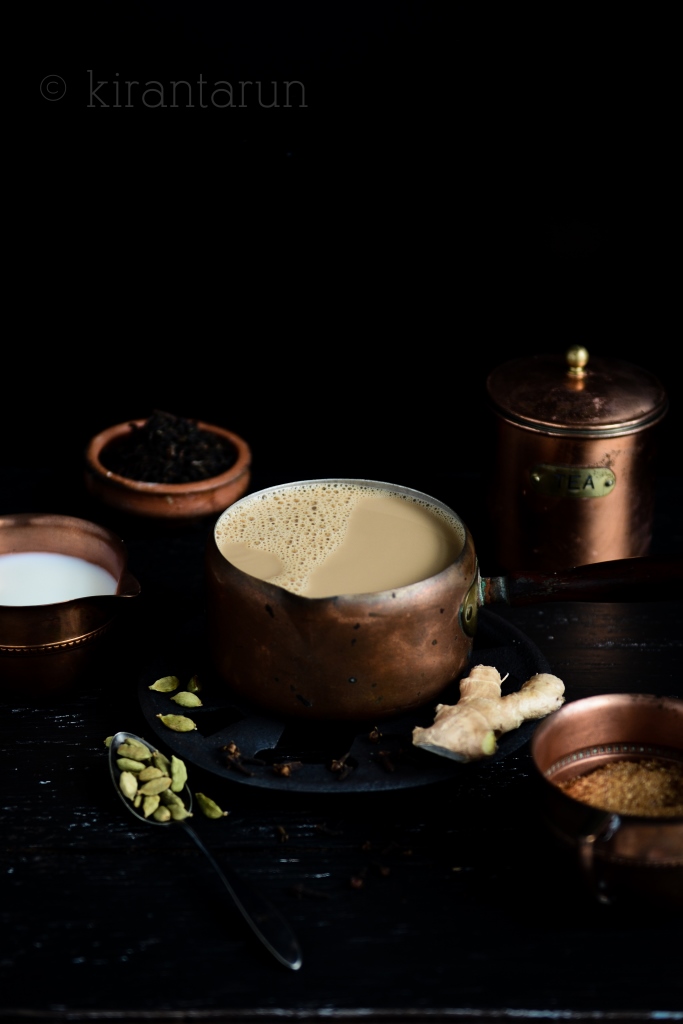 Print This Recipe
Serves 4
Ingredients:
2.5 cups of water
1 cup of whole or low-fat milk
2 tsp grated fresh ginger
1 cinnamon stick
1/2 tsp whole cloves
2 green cardamom pods, crushed
1 tbsp assam black tea
2 tsp darjeeling full tea leaf
3 to 4 tbsp of raw sugar (or taste)
Directions:
In a deep saucepan, heat water and whole milk on medium high heat. Add grated ginger, cinnamon stick, cloves and crushed cardamom pods.
As soon as liquids begin to simmer, add tea leaves. Continue simmering for another 1 minute. Do not over-simmer. Tea would taste bitter.
As soon as chai color is concentrated and comes to a full simmer, remove from heat, add sugar to taste and stir to combine.
Strain tea into serving mugs and serve hot with your favorite cookies!
Note: feel free to use all assam black tea. I just happen to love the combination with darjeeling full tea leaf.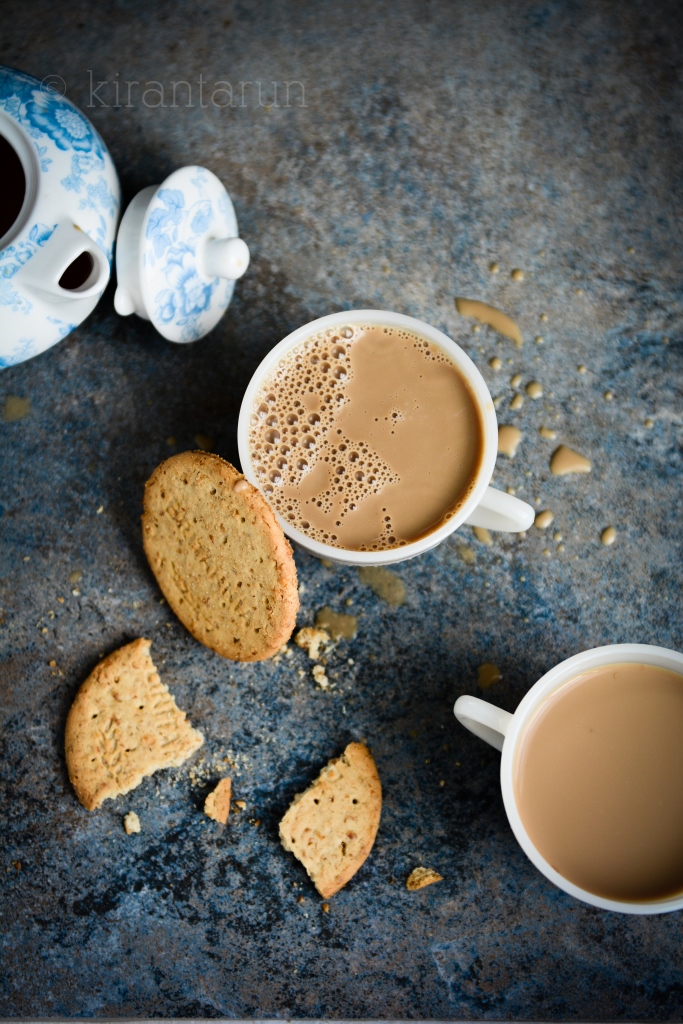 Have a great week, my friends. And for those up North, in the East Coast — keep safe and warm!
What's your favorite "spiced" beverage?