Makes 4 servings
Ingredients:
1 cup of strawberries, hulled & diced
1 cup of mangoes, diced
1/2 avocado, diced
2 thai chilies (or 1 jalapeño), finely chopped
2 tsp red onion, minced
2 tsp mint, finely chopped
2 tsp cilantro, finely chopped
1 lime, juiced
1/4 tsp salt
1/8 tsp black pepper
Directions:
Throw everything into a bowl, stir and serve immediately with chips and chilled beverages. Salsa is best consumed lightly chilled.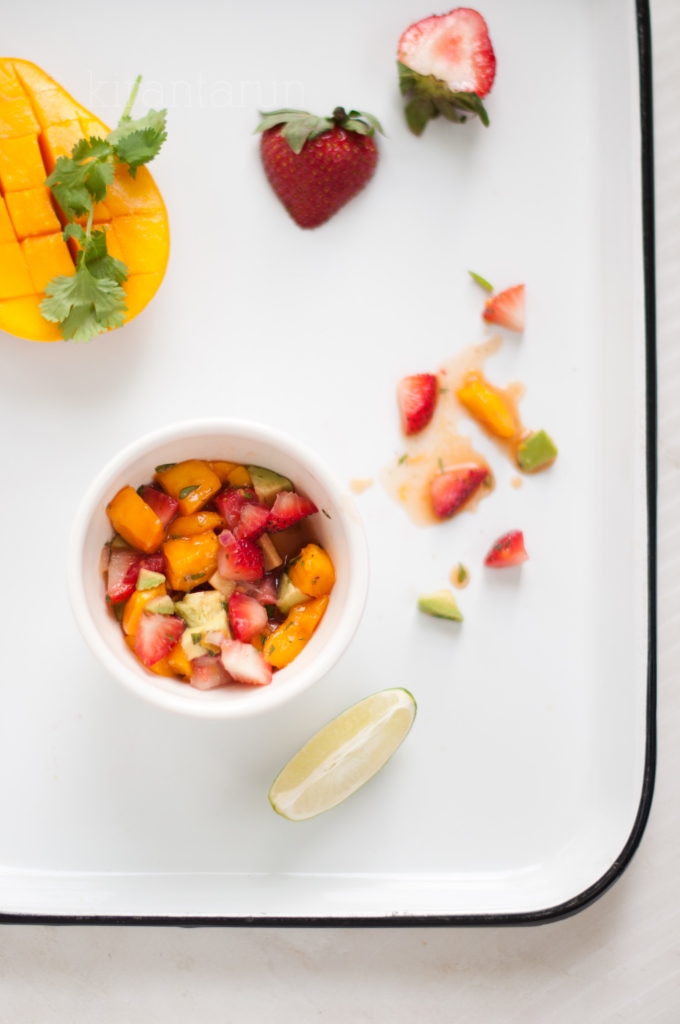 Happy 4th of July!! Eat well and be safe with the fireworks 🙂
If you were living abroad, what cuisine would be your new found love?