L
iving abroad can be daunting and challenging. Especially when I hail from a country where the cuisine and ingredients are sparingly available across US. When life threw lemons at us, it took no time to eventually learn to love and appreciate many cuisines abroad. Along the journey, I've also come to appreciate the versatility of lemons by making
strawberry lemonade
 or baking
blueberry lemon cookies
instead.
It's a win-win compromise for any foodie.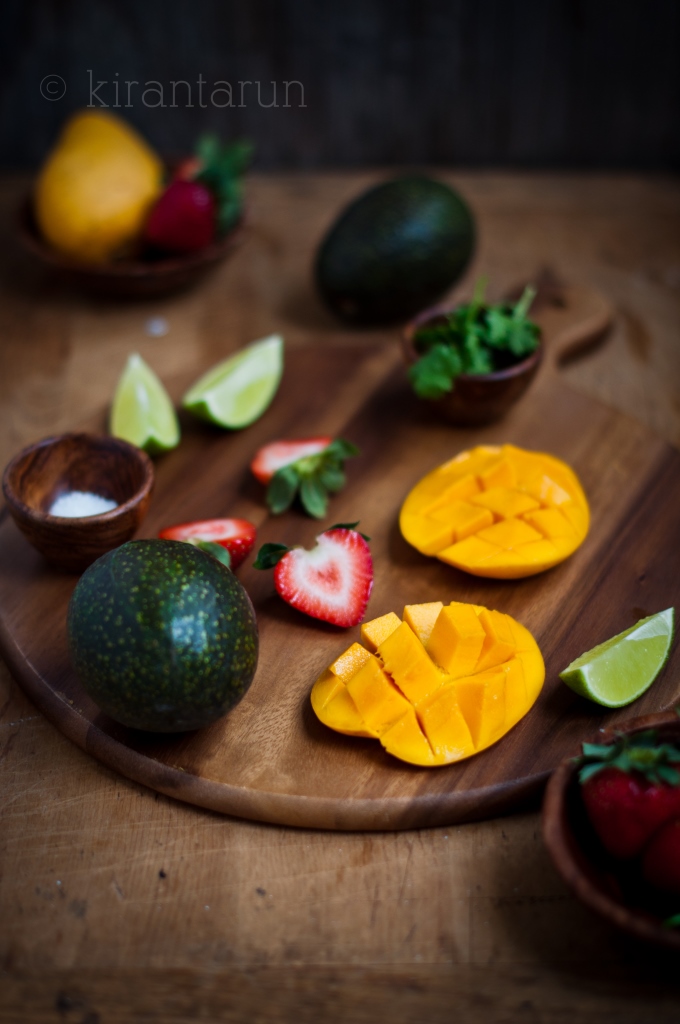 Mexican food has to be one of my favorites. In fact, its my 3rd most favorite cuisine after Malaysian and Indian. The spicy and earthy notes in Mexican foods resembles many of my favorite foods back home.
The resemblance continues onto salsa. It takes me back to my favorite fruity salad called rojak which I thoroughly miss. And the only way to compensate my longing tastebuds is by making this accessible alternative.
A truly tasty and satisfying alternative.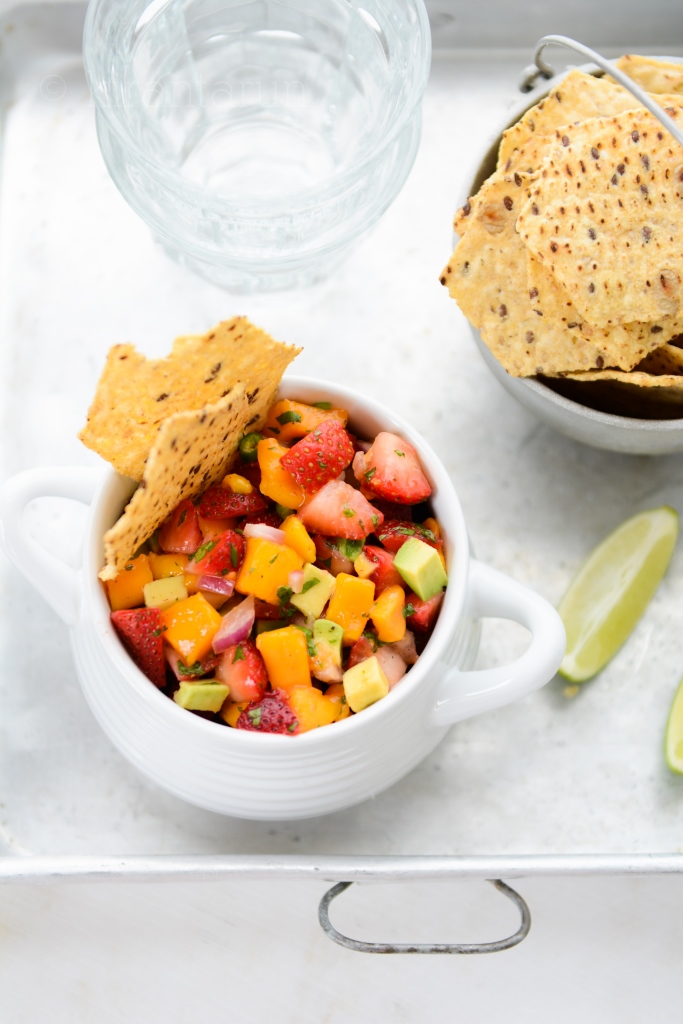 I could easily survive on salsas, for every meal. What's not to love when it only takes dipping crunchy, salty chips into a fresh bowl of perfectly cubed fruity salsa. Wash it down with Mexican soda. Not your average soda, it has to be the kick and zing from Mexican coke.
That is how we do it. And we honestly think you should do it too. Mmmm…. k?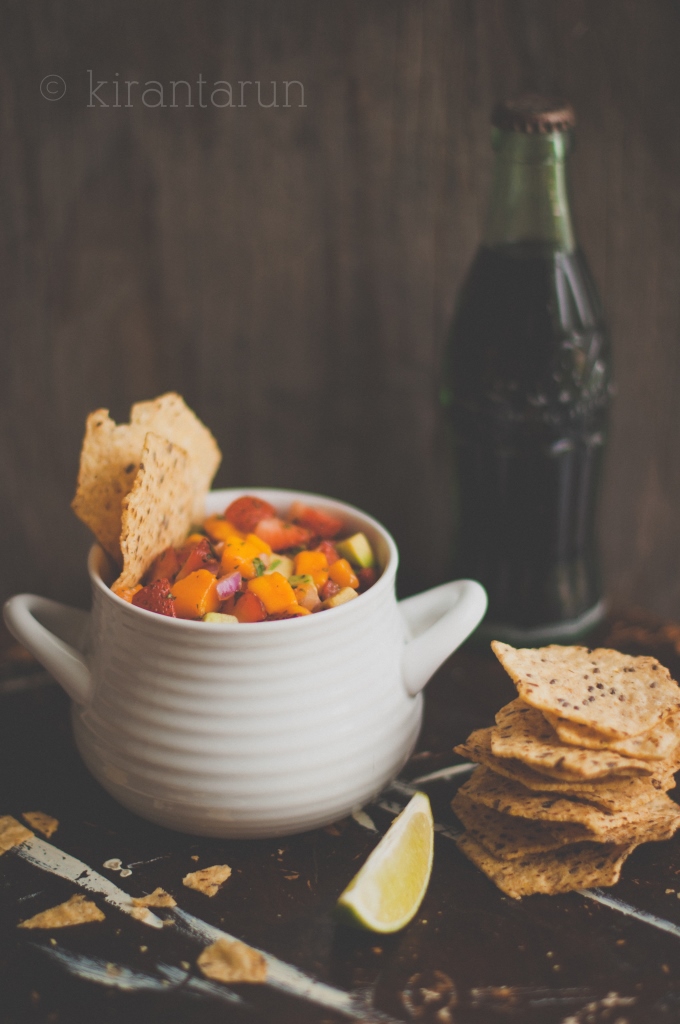 Print This Recipe
Makes 4 servings
Ingredients:
1 cup of strawberries, hulled & diced
1 cup of mangoes, diced
1/2 avocado, diced
2 thai chilies (or 1 jalapeño), finely chopped
2 tsp red onion, minced
2 tsp mint, finely chopped
2 tsp cilantro, finely chopped
1 lime, juiced
1/4 tsp salt
1/8 tsp black pepper
Directions:
Throw everything into a bowl, stir and serve immediately with chips and chilled beverages. Salsa is best consumed lightly chilled.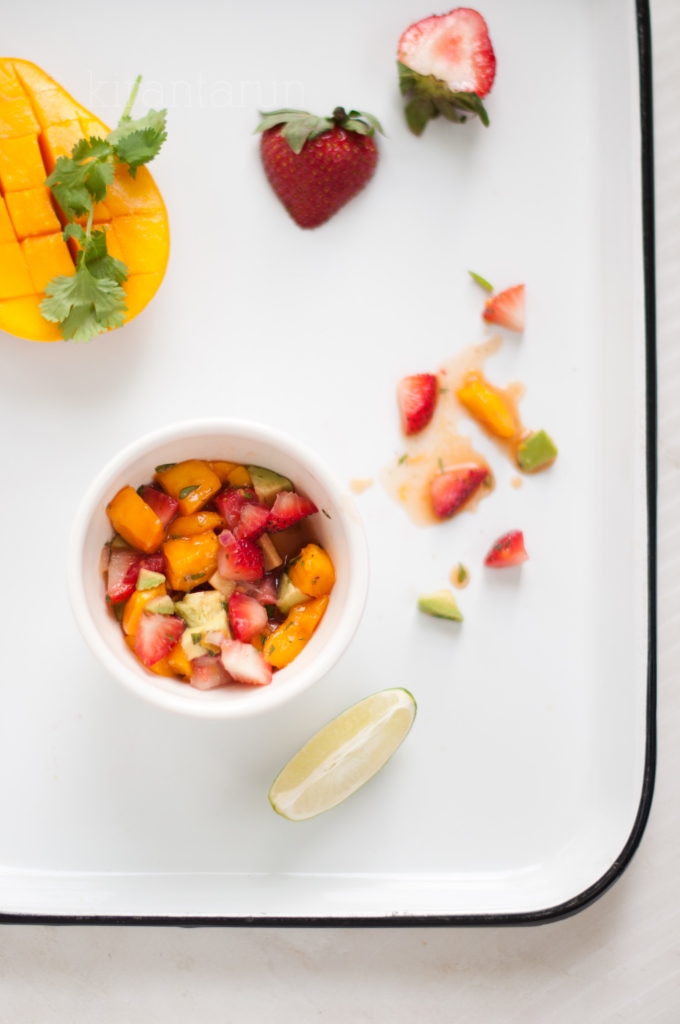 Happy 4th of July!! Eat well and be safe with the fireworks 🙂
If you were living abroad, what cuisine would be your new found love?