I've scoured whole of Orlando for a taste of Malaysian food ever since we moved here a few years ago. Alas, no luck. Our recent trip to New York was not all about sight-seeing. It includes some culinary adventure. To be precise, the scavenger hunt for Malaysian street food. We had two different meals at the same restaurant, in separate occasions! It was THAT good 😉
Day 1 – New Malaysia Restaurant, 48 Bowery St, New York.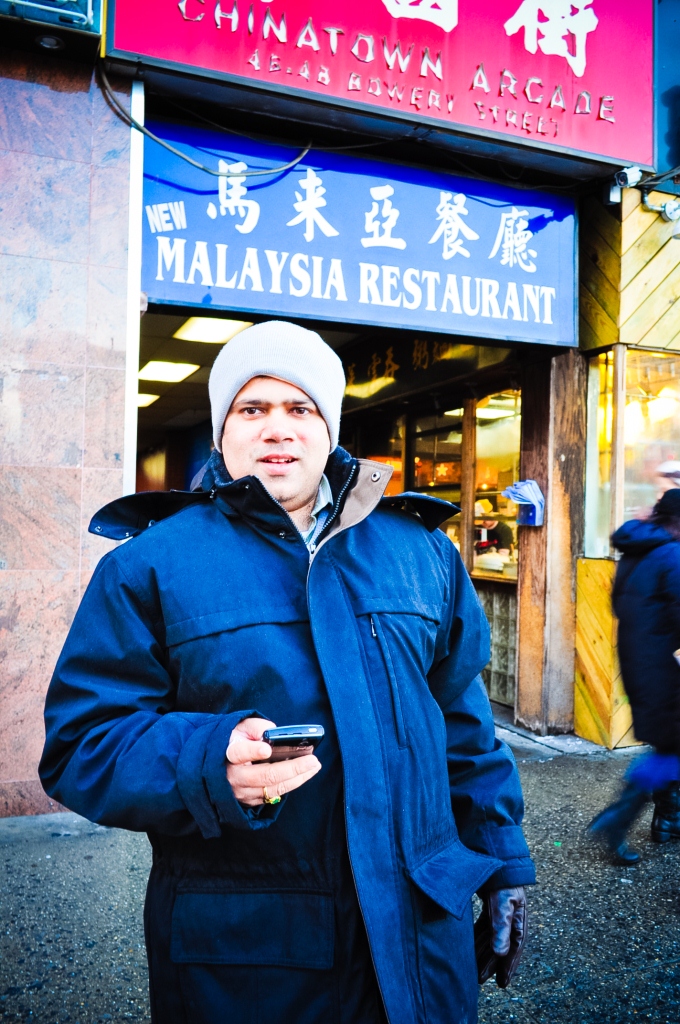 If you are driving, I highly recommend parking at 61 Chrystie St Parking Garage. It is within a short walking distance to the restaurant and for 18 bucks you can park the whole day and tour New York City via Grand St subway to your heart's content 😉
The menu was extensive, ranging from Malaysian, Thai, Indonesian & Singaporean cuisine. We begin with a plate of Roti Canai – a classic pulled & puffed bread, served with chicken curry. Obviously this was not authentic. It tasted more like regular paratha that you'd bought from the frozen section at a grocery store and reheated to serve. Nothing to shout about, it was a little dissapointing.
Our disappointments immediately diminished as soon as we took a bite of Char Kuey Teow. Stir fried flat noodles with bean sprouts, plump shrimps, Asian chives, eggs, fish cakes and magical sauces took us by a surprise. The flavors were spot on authentic served with sambal belacan, famous Malaysian condiment which is made of fresh ground chilies and toasted shrimp paste. It's a little fishy for a newbie, but worth a try.
I seriously died and went to Hokkien Mee (Noodle) heaven. Stir fried fat yellow noodles, with squids and shrimps, dark soy with Asian mustard greens.
Of course we couldn't take our eyes off the menu from the words "Hainanese Chicken Rice". A plate of succulent boiled chicken flavored with soy sauce and ginger, fragrant rice accompanied with dipping chili sauce and ground ginger/garlic sauce, served with a bowl of clear soup. So refreshing and flavorful. Honestly, I've tried a better version of chicken rice before, but this was close to home-run 🙂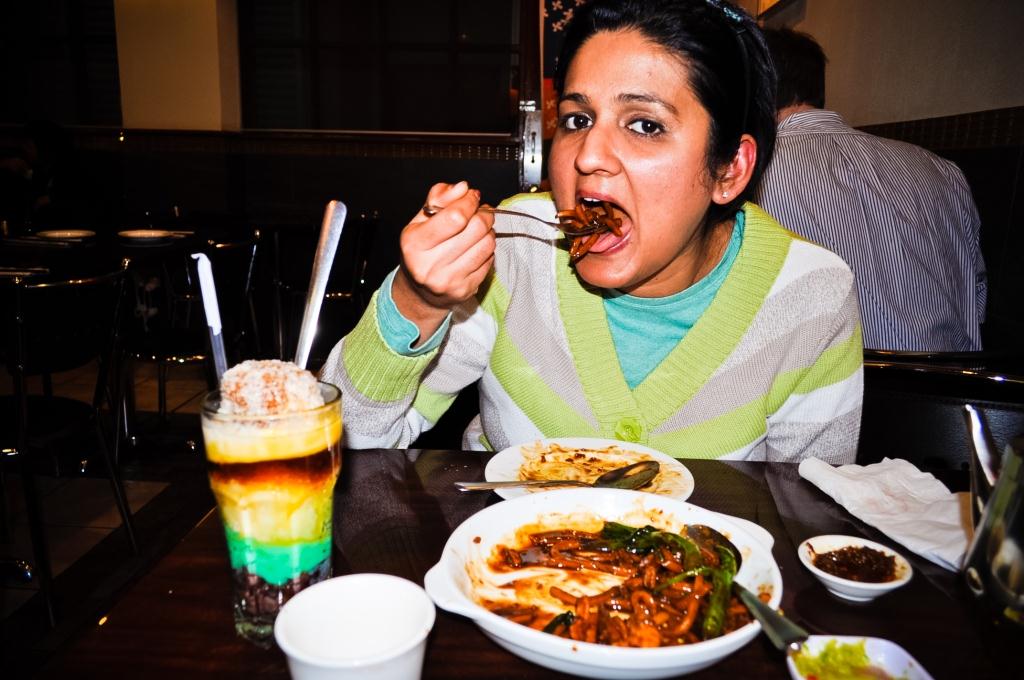 A meal isn't complete without satisfying our sweet tooth. And so we ordered what we thought to be Cendol, a classic Malaysian dessert. The usual ingredients found in a Cendol as derived via Wikipedia:
coconut milk, a worm-like jelly made from rice flour with green food coloring (usually derived from the pandan leaf), shaved ice and palm sugar. Next to these basic recipe, other ingredients such as red beans, glutinous rice, grass jelly, creamed corn, might also be included.
The cendol served at New Malaysian restaurant was a little too sweet for our taste. It was loaded with palm sugar. And thanks to the ever melting globs of shaved ice, it didn't taste too bad. Beggars can't be chooser right?
Interesting cendol ingredient: Basil seeds.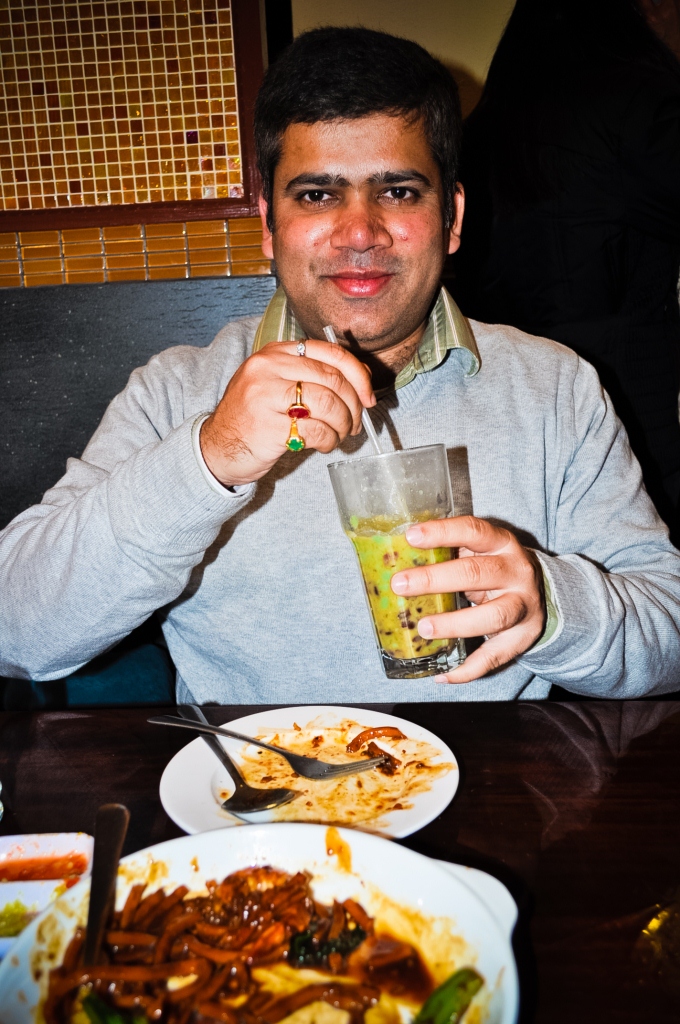 So much of food, and look at the check!!! Foods are amazingly cheap in China Town in Manhattan, New York City, as long as you love Chinese food and adventurous enough to branch out and try different cuisine. Dare I recommend Malaysian cuisine, anyone?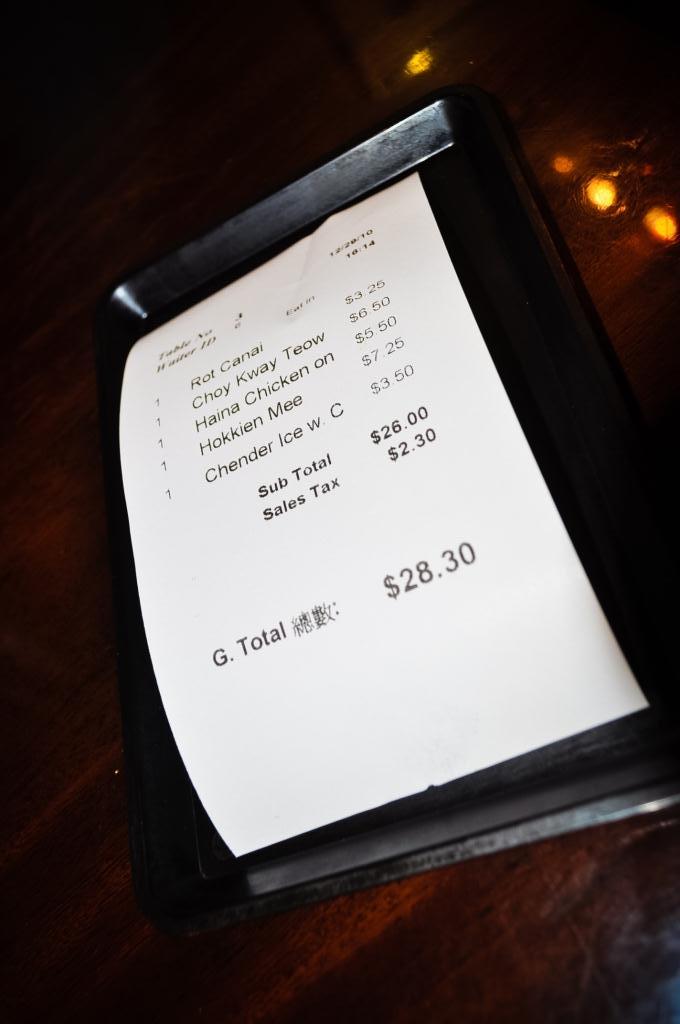 Have you feasted on Malaysian cuisine before? Share your experiences and recommendations. If not, what other culture or cuisine would you recommend to try?