Like having a second helping of our favorite dessert, we revisited a Malaysian restaurant in New York City. I know, I know some of you must be wondering why the same restaurant? What made us wanting for more? Well, the extensive menu, reviews and our previous experience had us convinced enough.
We begin with Chicken Satay – skewered boneless grilled chicken served with zesty peanut sauce. The chicken was perfectly grilled, slightly charred and juicy. One word: YUM!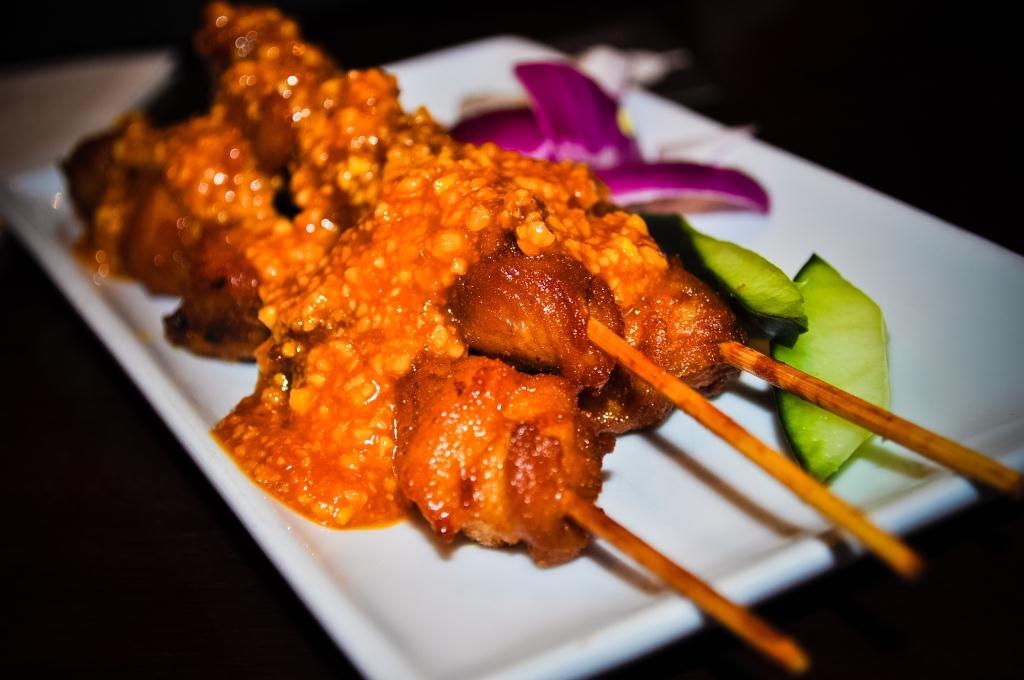 I hope to recreate this recipe at home. Its a perfect summer appetizer with a hint of Asian flair.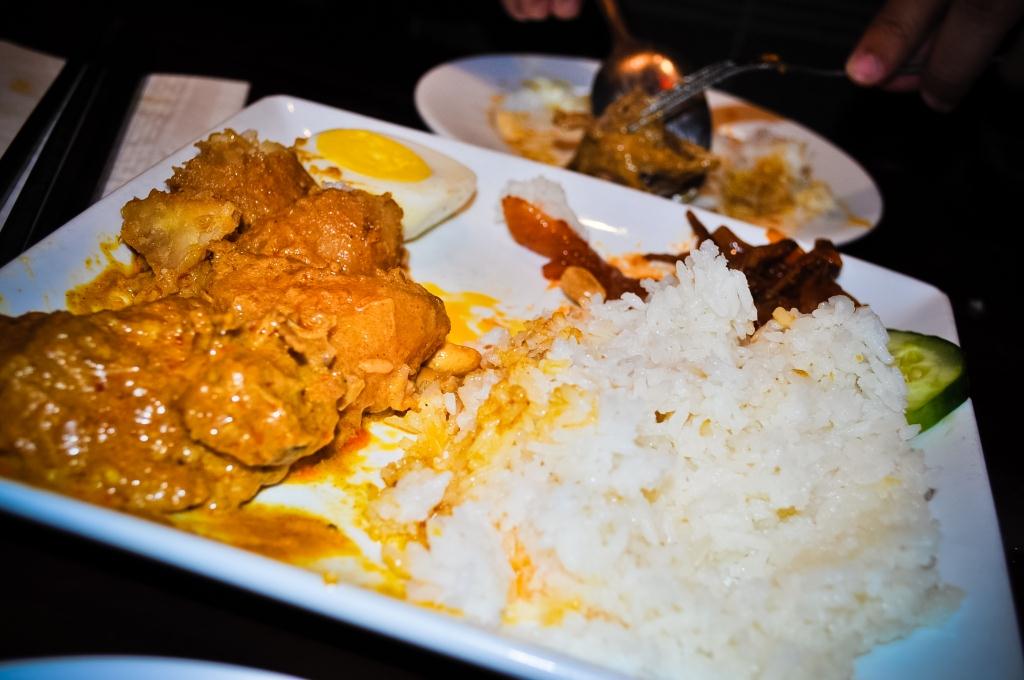 Nasi Lemak is a Malaysian breakfast staple that usually consist of fragrant coconut rice, anchovies sambal, toasted peanuts, cucumber and half-boiled eggs, served wrapped in a banana leaf. I didn't enjoy the fact that traditional sambal was replaced with chicken curry. The flavors were off and overall, a disappointing dish 🙁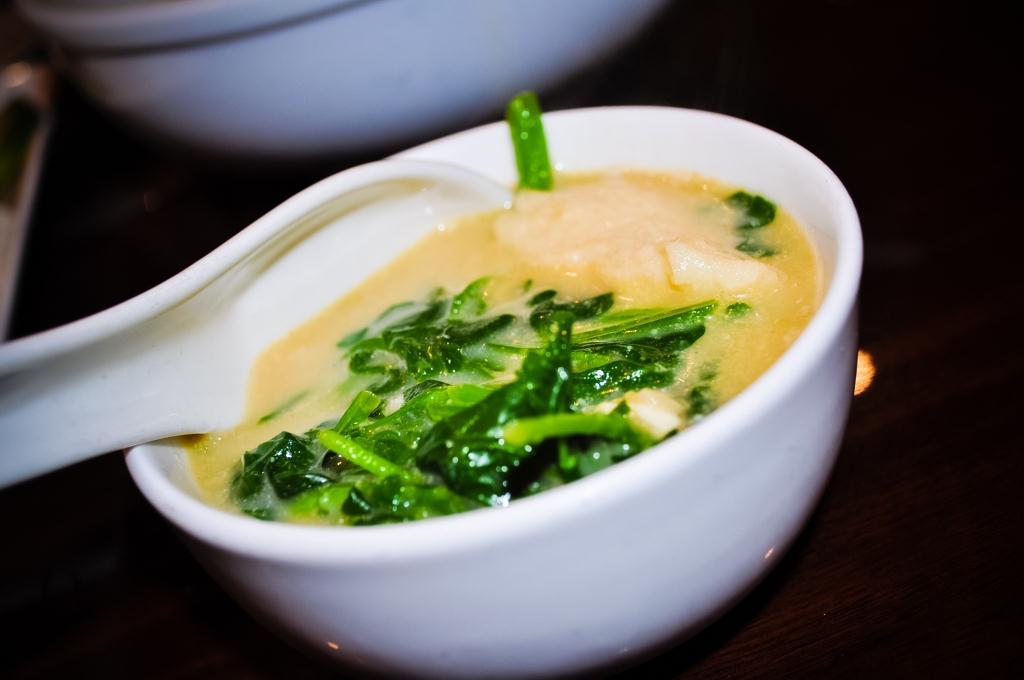 To warm ourselves from the chilling temps, we ordered a bowl of fish and water cress soup. A light yet perfectly seasoned and delicious broth. Though we ordered 1 serving, the portion was huge! Obviously we had to skip and try other dishes. Soups aren't meant to rule 😉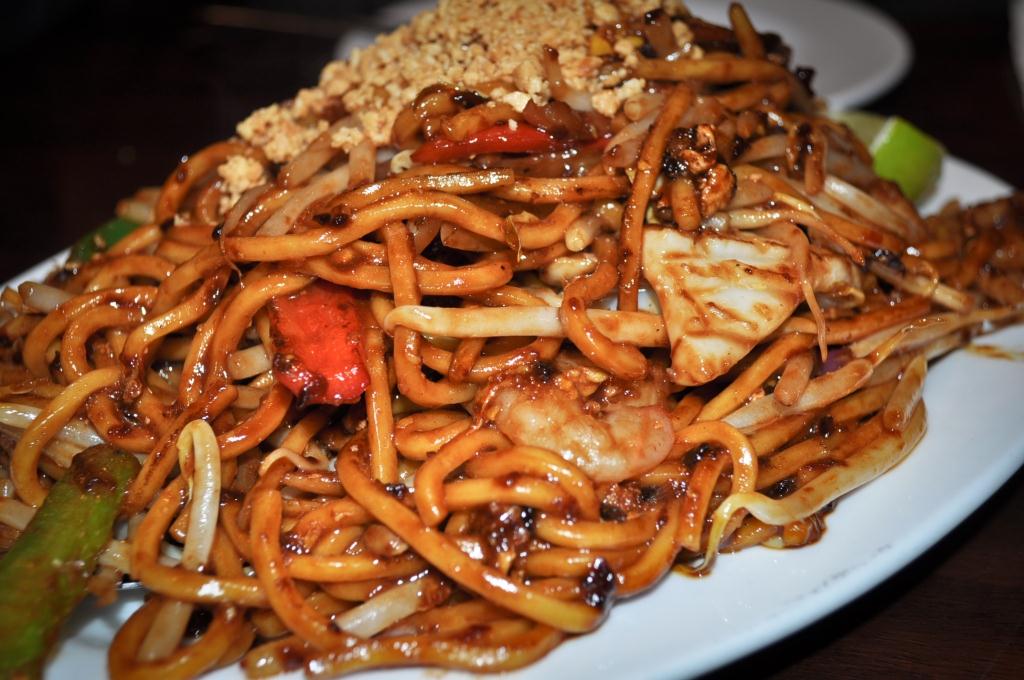 Next up, a huge platter of succulent Mamak Mee Goreng – an Indian inspired stir fried noodles with shrimps, bean sprouts tossed in a sweet and spicy peanut-y sauce. Flavors were spot on, considering how much it was drenched in sauce. I would order this dish again but with a cautionary "light sauce" note on the side.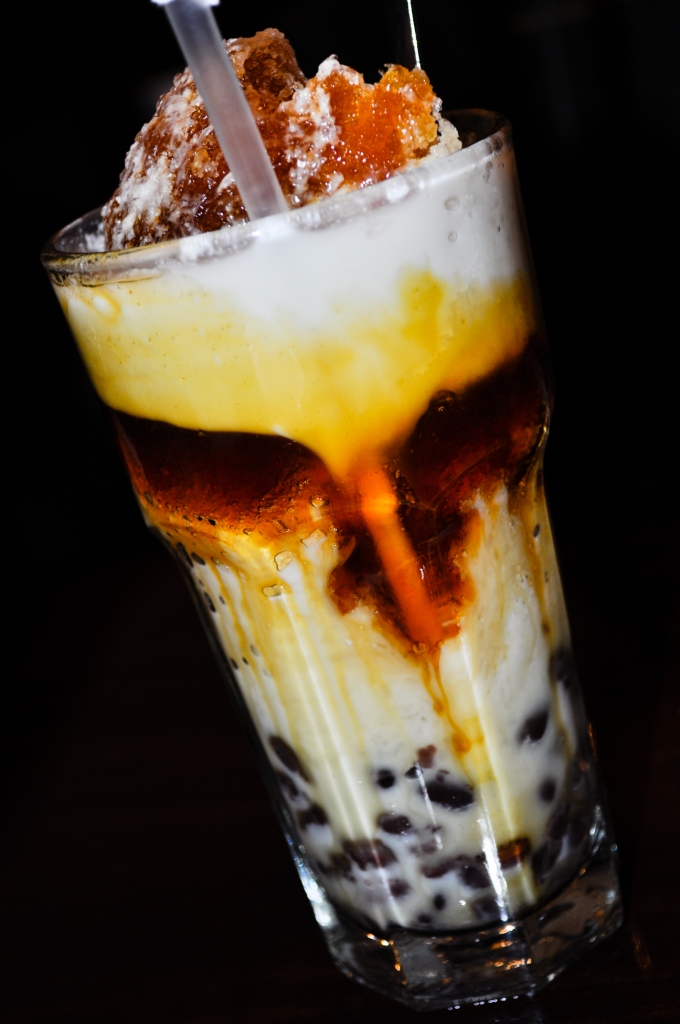 Nothing ends a foodie's experience without ordering dessert. We split an ais kacang without the fixin'. If I am not mistaken, this dessert is described in the menu as "red beans and coconut milk with shaved ice". Call it anything you want, it was deliciousness 🙂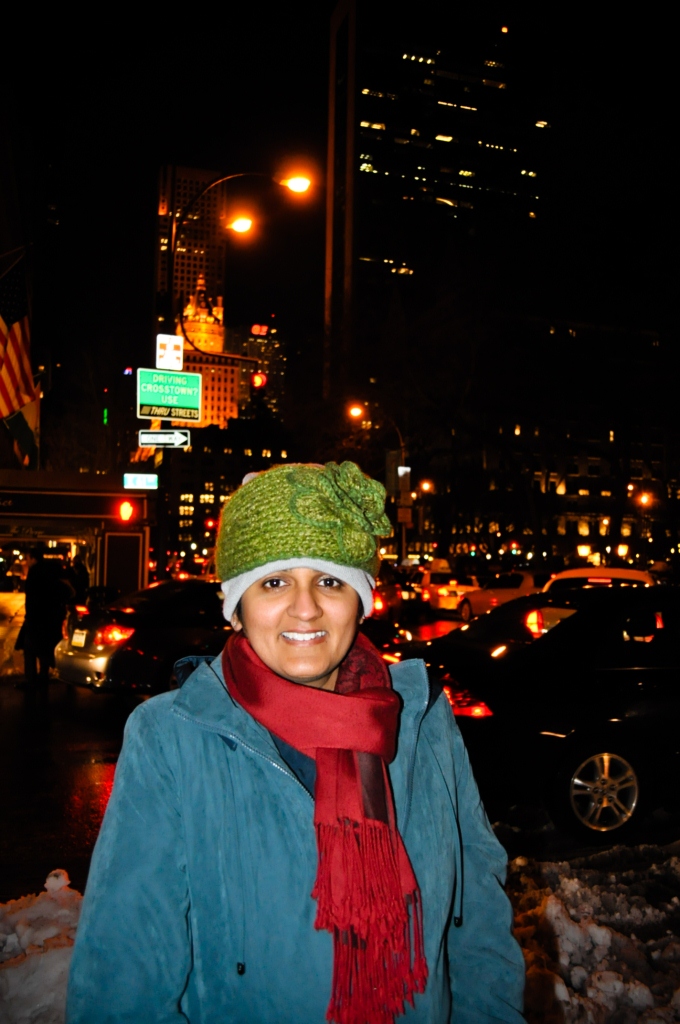 Overall, a perfect meal that reminded me of my home country. With a satisfied appetite, the adventures of New York City begun and ended with loads of happy memories.. In bone-chilling weather. Bbbrrr!!! 🙂
Would you revisit a restaurant during your vacation?