S
andwiches, wraps, salads and more sandwiches. Ack! Sometimes I love to switch up Hubby's lunch box option before it becomes a dull meal, day after day. Although he hasn't complain (I'm lucky!), but having variety doesn't mean unhealthy and time consuming cooking. Just means a simple prep the night before and a quick stir-fry in the morning. Crisp fresh julienne mixed vegetables, stir fried with brown rice and topped with pan fried tilapia for the added protein. Obviously with a fresh salad in tow. Delicious! Ready? Get set? Let's start cooking 🙂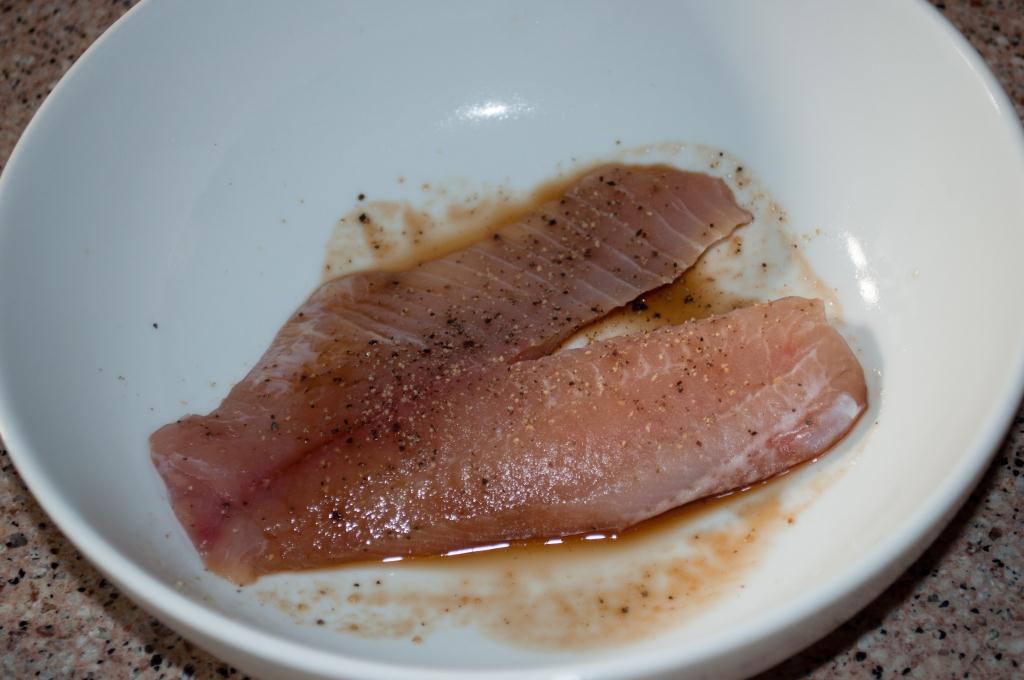 The night before – I washed, pat dry a fillet of tilapia and marinated in some low sodium soy sauce and a pinch of black pepper. Cover it with some plastic wrap and refrigerate.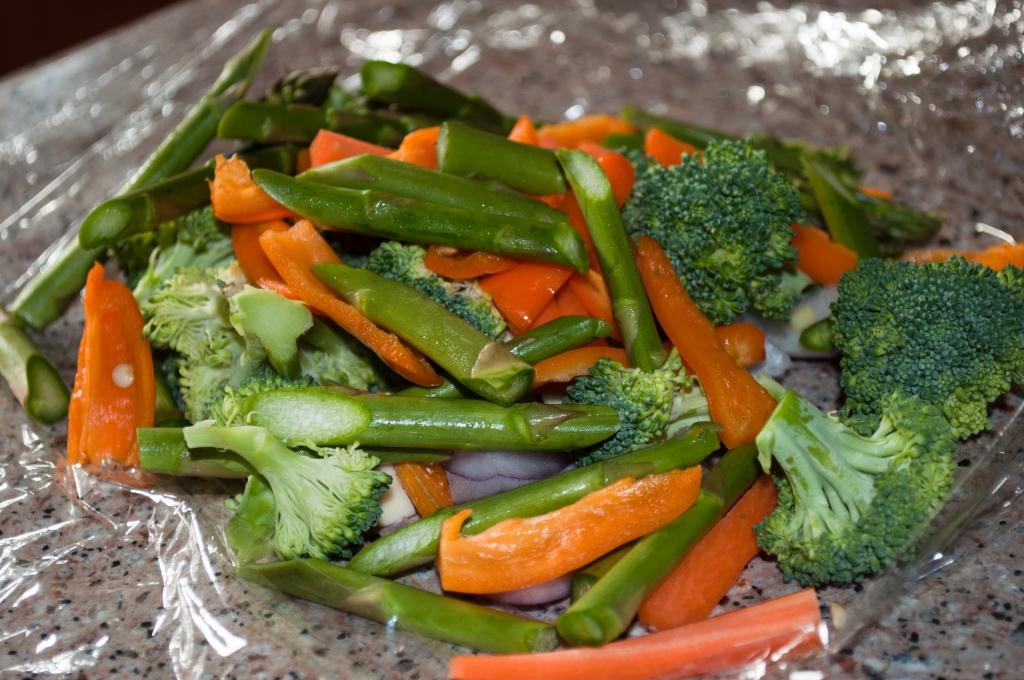 Did the same thing for mixed vegetables. Julienne some bell peppers, asparagus, carrots, chopped broccoli florets, onions and finely sliced ginger and garlic. You can use any combination of vegetables. Would have loved some bok choy and green beans in this combo. Everything was wrapped in plastic and refrigerated.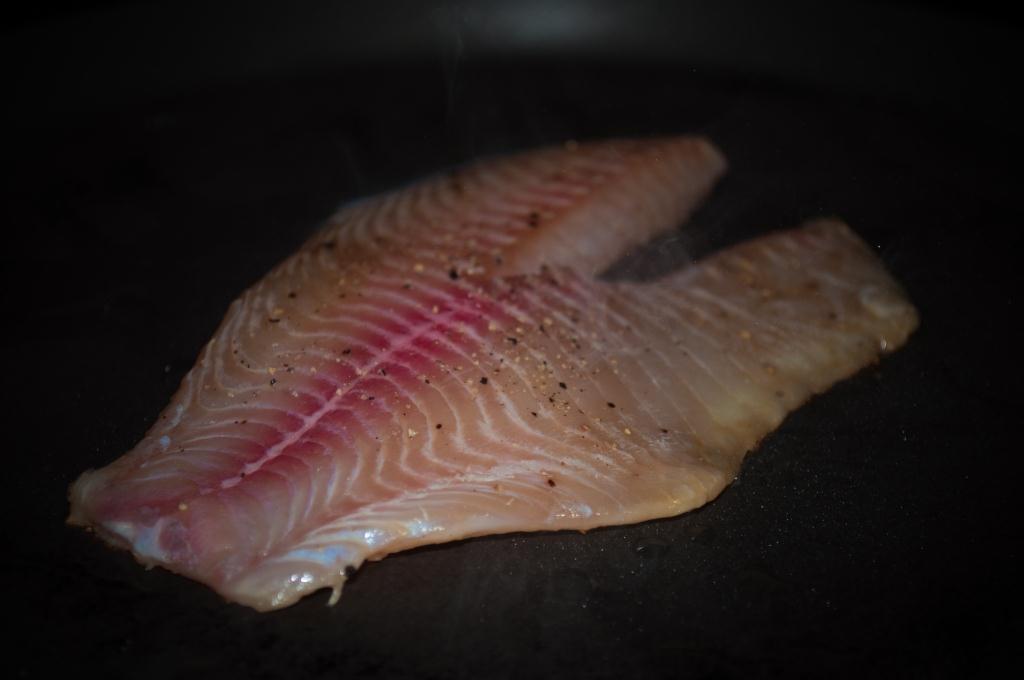 The hubby is getting ready for office, while I begin preparing breakfast and his lunch box. Don't sweat, I cooked everything (well not everything. He had cereals for breakfast!) in mere 10 minutes 😀
Add a little oil in a medium-high skillet. Once hot, throw the tilapia and let it sit for a few minutes. Don't mess with the fish so much, you want to get a nice crust on it. Flip once and cook all the way through. Remove fish on a paper towel and allow it to rest. Well rested fish makes for good eats 😉 If you are a vegetarian, tofu is the best substitute, I promise.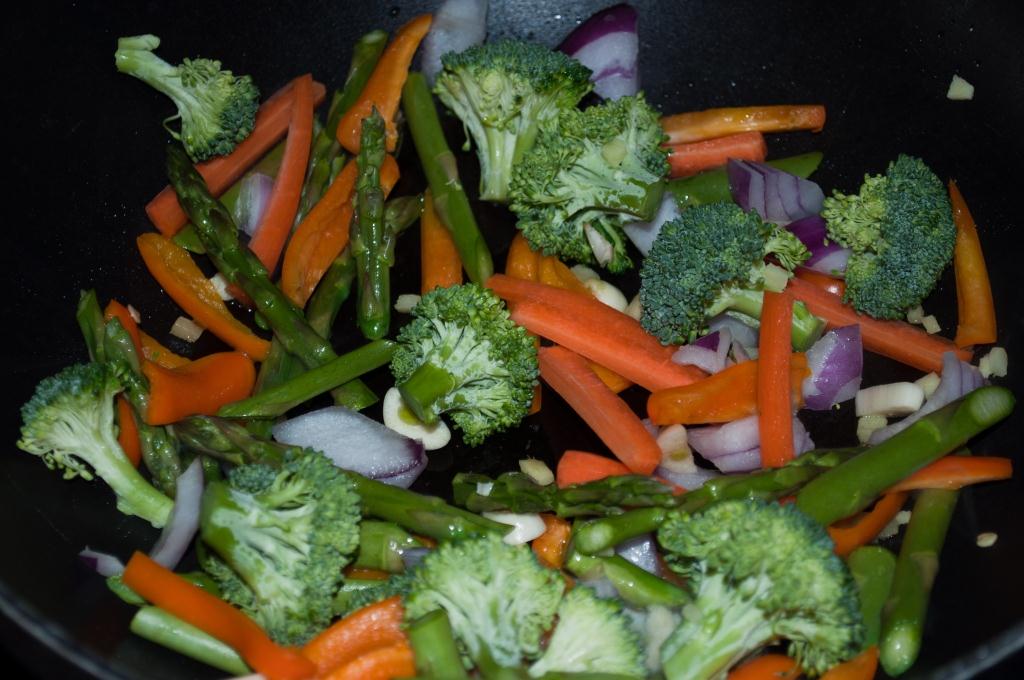 The key to a great stir fry – a wok, set on a high heat 🙂 The idea of stir fry is to cook on a very high temperature that results in tender and crispness. Set your wok on a medium high heat, add some oil and throw the prep veggies. Continue to stir fry for a few minutes. Add some low sodium soy and fish sauce. Continue stir frying till vegetables are tender yet crisp. DO NOT ADD SALT. The soy & fish sauce has plenty to flavor this recipe.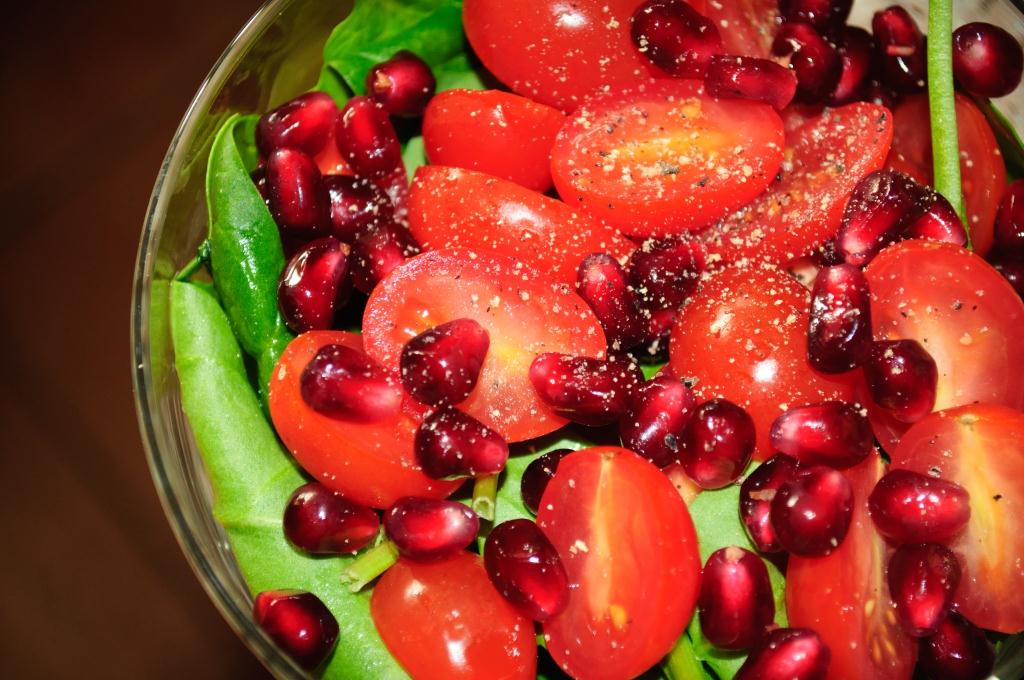 In the midst of stir frying, I had the time to build a salad that consists of: a bed of spinach, halved grape tomatoes, a sprinkle of pomegranate arils and cracked black pepper.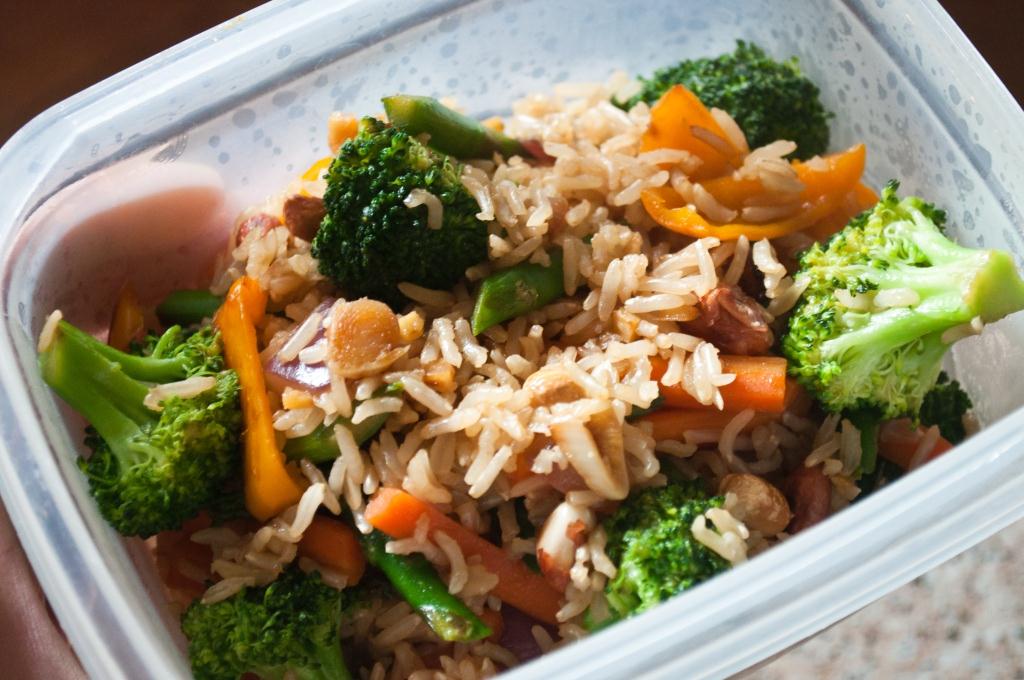 Had some brown rice left over and added it to the stir fry. Cook it for a minute and serve it immediately. Or in my case, allow it to cool for a few minutes and pack it in a lunch box. Added peanuts for crunch 🙂 Packed everything in a lunch bag for the Hubby and he's off to earn a living.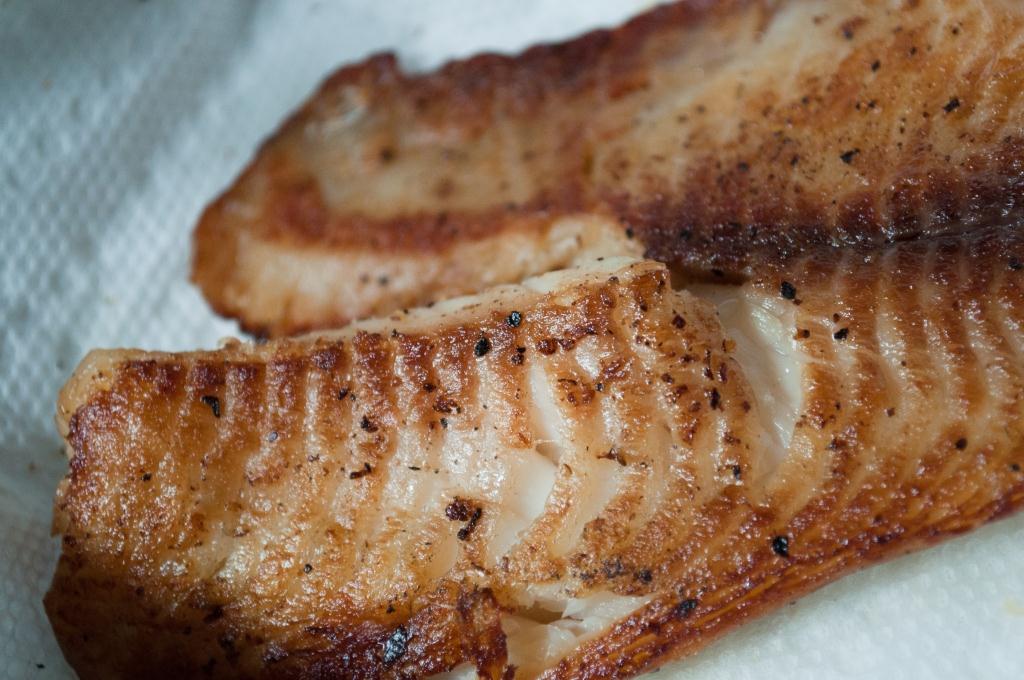 Unfortunately, I forgot to top the stir fry with this deliciously moist and flaky fish. Guess what I would be having for my lunch today? 😉
Ingredients
Marinate
1 fillet of tilapia or any type of white fish
1 tbsp low sodium soy sauce
pinch of black pepper
Vegetables
Julienne 1 small carrot, 1 bell pepper, a few stalks of asparagus
a few broccoli florets
1 small onion, chopped
1 tbsp of finely sliced ginger and garlic
soy and fish sauce to taste
2/3 cup brown rice
Directions – see above 🙂

Print This Recipe