H
i friends!
Hope your day is better than ours because I have news for you and trust me, its a foul one…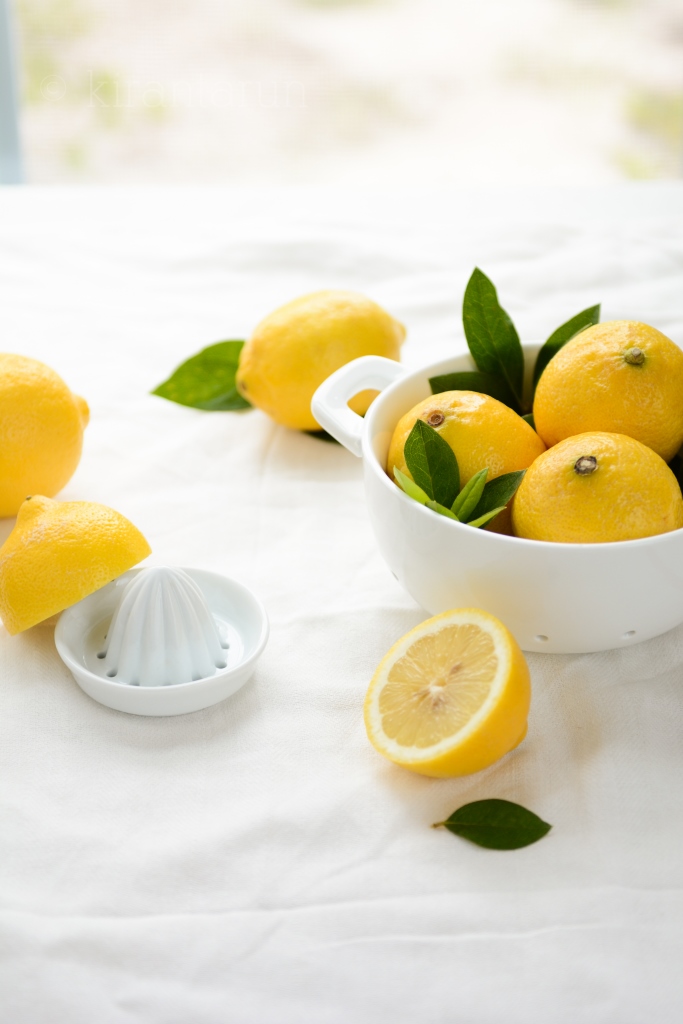 Alert the police, coz our trash can is MISSING!
We thought we lived in a neighborhood that is very safe. And that changed when someone had the nerve to whisk away our trash can! Our heavy-duty, $69 HomeDepot trash can.
Wow. There's drama unfolding as I'm typing. Not your typical Wisteria Lane drama, just enough to rattle everyone.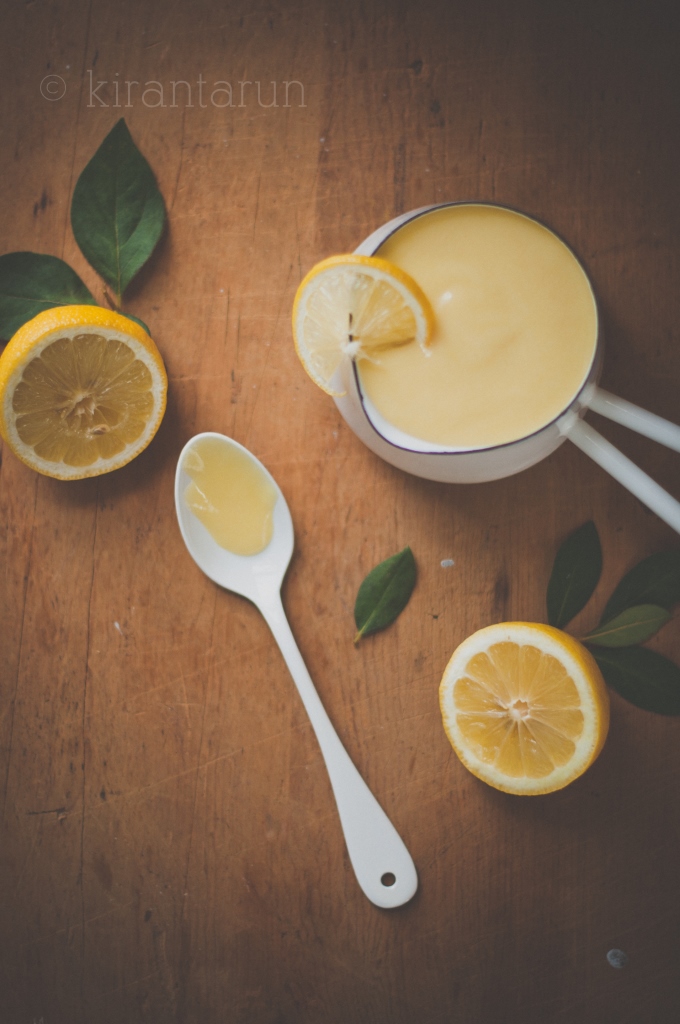 I've had about "here" with so much stress over a trash can. Time to make a police report and then I can spoon this luscious lemon curd over every morsel to forget this all ever happened.
Wonder who took it at first place…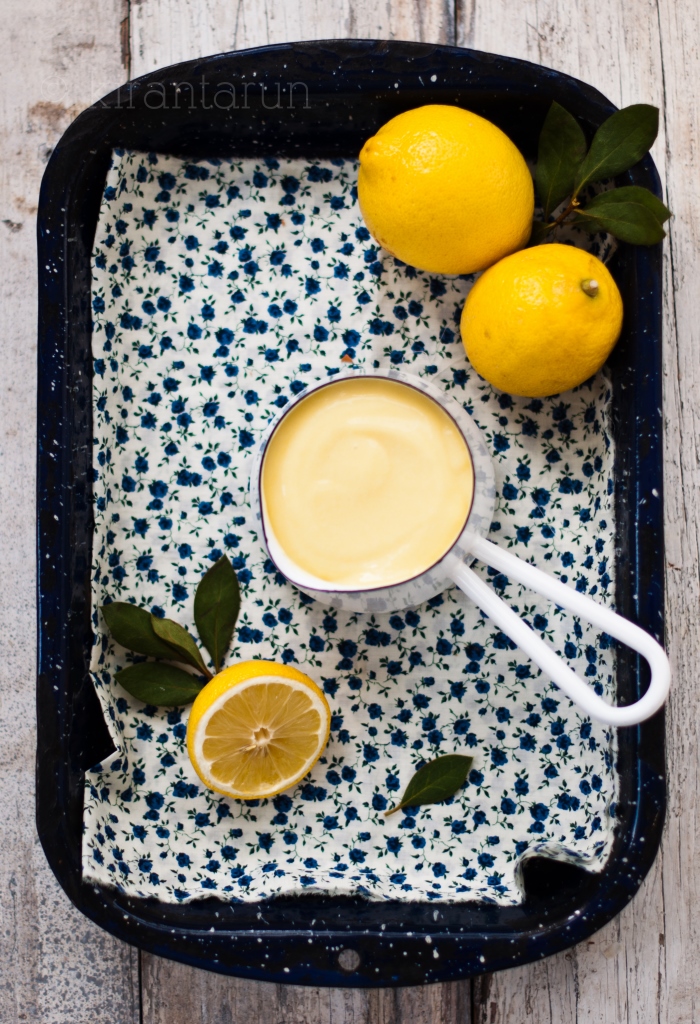 Print This Recipe
Makes about 2 cups
Ingredients:
3 lemons, zested & juiced
3 eggs
1/3 cup sugar
6 tbsp butter, cubed
pinch of salt
Directions:
Fill a saucepan with 2 inch of water to act as a double boiler. Heat on medium or until water begins to simmer. Lower heat once water begins to simmer.
Whisk eggs and sugar in another bowl, large enough to aid cooking over double-boiler.
Place the bowl over simmering saucepan of water, ensuring the bottom of the bowl isn't placed directly over simmering hot water. Whisk mixture for about 3 minutes or until lightly pale and ribbony.
Whisk in butter to melt before adding more.
Stream in lemon zest and juice with a pinch of salt. Continue whisking for about 2 minutes or until curd thickens ever so slightly.
Carefully remove bowl away from the double-boiler and continue whisking until curd thickens to desired consistency.
Strain thickened concoction through a fine mesh sieve. Cool curd to room temperature before refrigeration.
Serve as desired.

Have a blessed day, friends. And watch out for your trash can. Oddly, it CAN go missing!
Any bizzare incident that you have to share?