I
've been nothing but sappy recently after moving to Arizona — but I've found a cure for it.
This key-limeade. No joke.
And also, returning to my routine. A fully stocked pantry and refrigerator does wonders, no? Guys, it's simple fixes like this that makes me merry and smile all day 😀
I've also discovered my love for Arizona — Trader Joes and Fry's. It's a shoppers haven. Have you came across a pint of blackberries for 98 cents before?
Not me.
But you'd find it here at Fry's. I almost brought in a cot to permanently call it my home.
I haven't ventured into the local farmers market just yet, but I can tell it's gonna be fabulous.  Wish we had more of this in Orlando.  Moving back would be difficult now.
What a turn of event, no?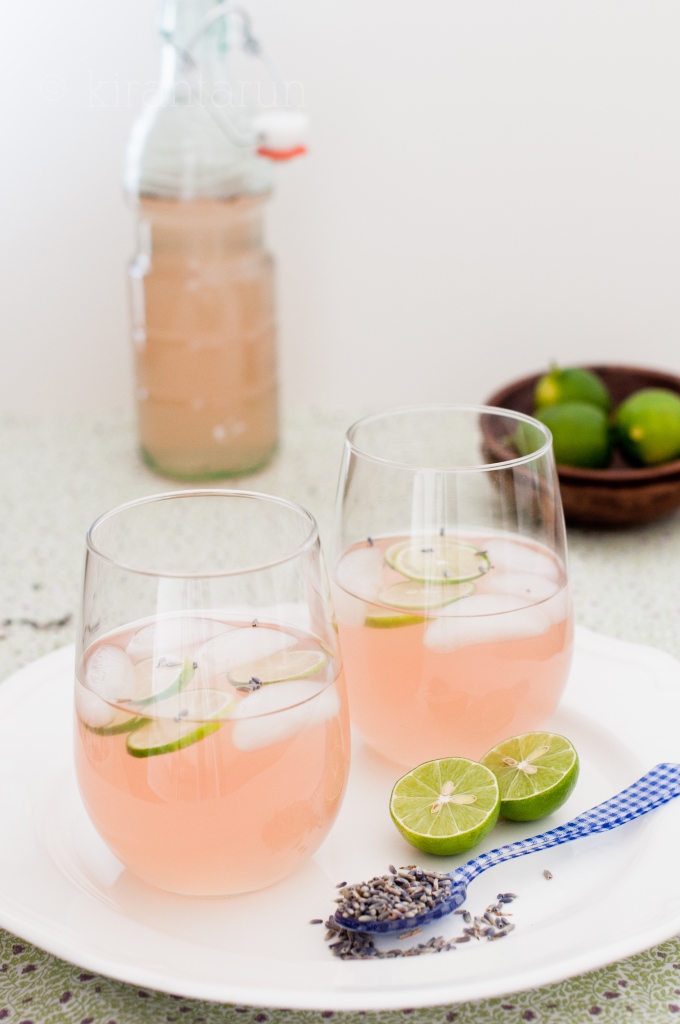 A few days ago, we shopped at a local market aptly named as "Asiana". If you are in the Phoenix area, this is the place to be. I've found all Asian ingredients here, from local Indian to Chinese produce and spices. We easily spent 1.5 hours going through each and every aisle religiously.
Imagine a kid's reaction in a candy store. That's me, in a fully stocked Asian grocery store. We found fragrant key-limes and my mind immediately churned for a recipe.
If there's a marriage in citrus land, I'd say lavender + key-limes makes a perfect pair 😉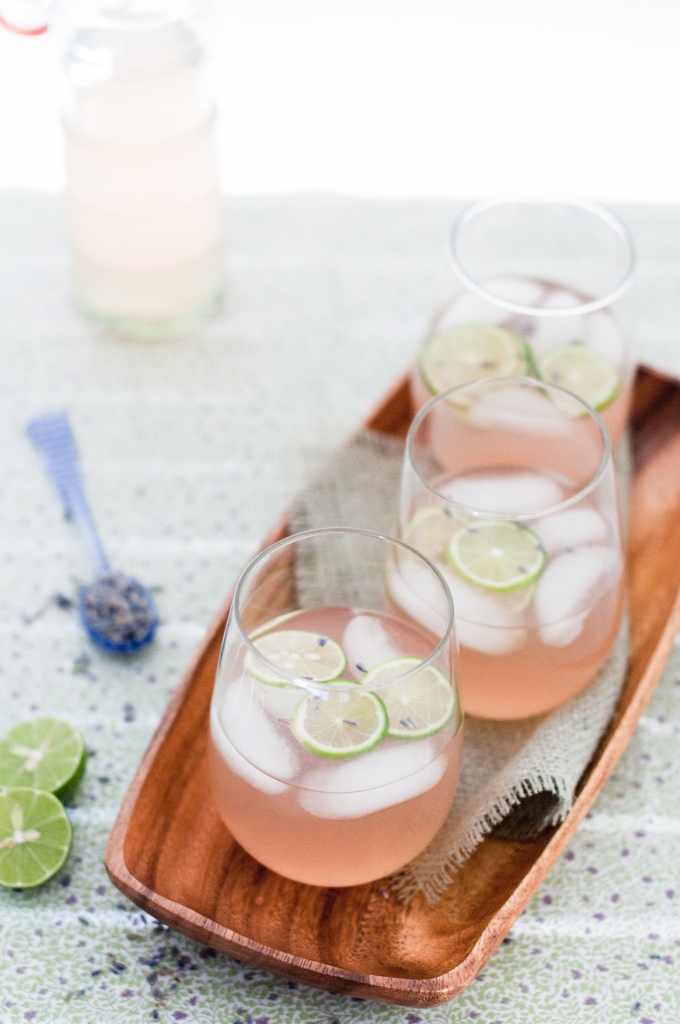 Print This Recipe
Ingredients:
8 cups of water
1 heaping tbsp lavender
1/3 cup key-lime juice (about 6 key limes)
2/3 cup agave nectar
1/2 tsp salt
Directions:
Boil 8 cups of water. As soon as it boils, remove from heat. Add 1 heaping tbsp of lavender.
Steep lavender water for 30 minutes.
Using a fine mesh/colander, strain lavender water into a glass pitcher. Allow it to completely cool.
While lavender water cools, juice key limes into a measuring cup. Add agave nectar and salt. Stir to dissolve.
Add key lime juice into pitcher. Stir and refrigerate to chill.
To serve add a few ice cubes into glasses, top it with chilled lavender key-limeade and garnish with a few slices of key lime and fresh lavender.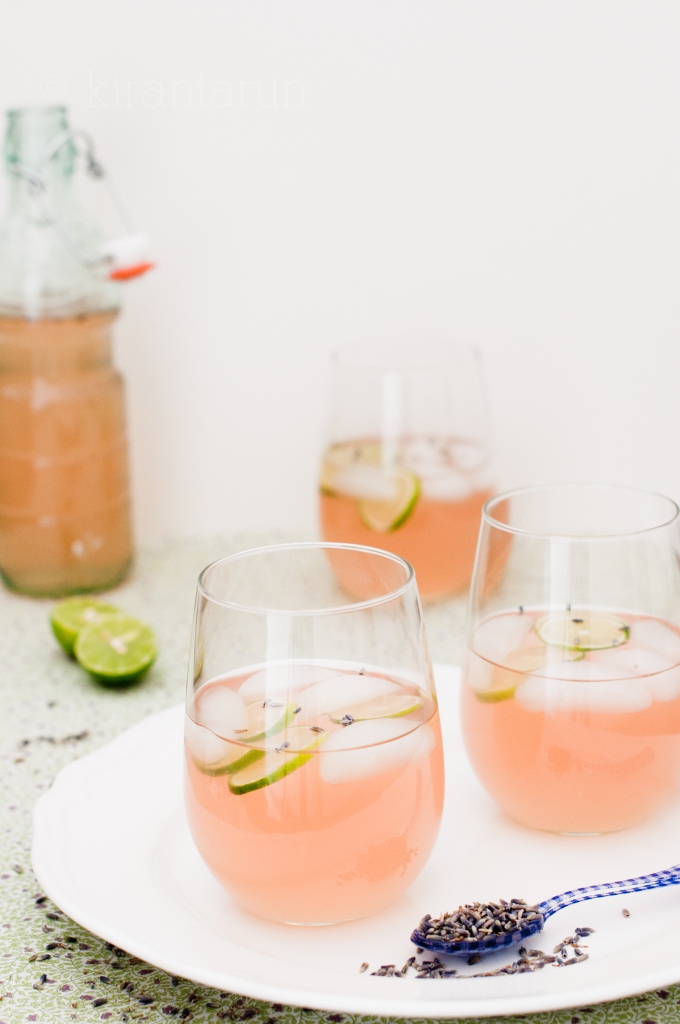 Fresh lavender is blossoming everywhere. Perfect to perfume your favorite summer drink. Don't forget to say "Cheers!" I hope you had a wonderful Mother's Day weekend. This one is for you, Mom. We love you 🙂
What is your favorite — lemon or limeade?