H
i Friends!
I've cribbed about not having access to enough exotic ingredients here in Orlando in order to satisfy my cravings for Malaysian food or dessert.
Cribbing is over, thank god! Time to steam some great Malaysian delicacies, all thanks to frozen ingredients.
Hurrah!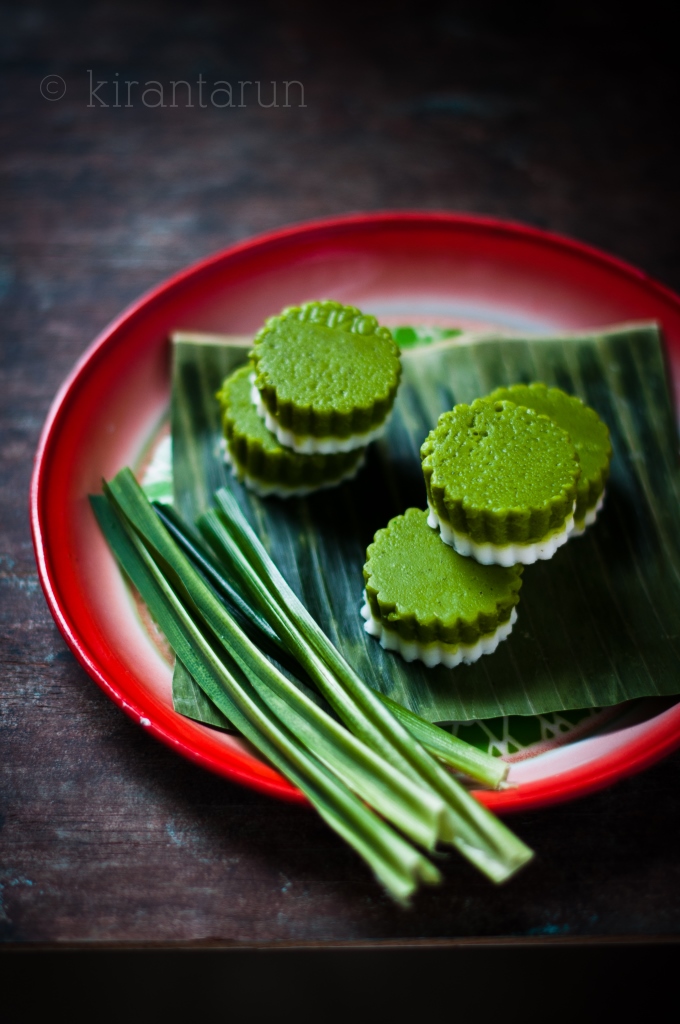 I've said it many times — nothing beats the aromatic scents and flavors of Malaysian desserts. What's not to love when coconut milk reigns? And to take it up a notch — pandanus leaves — which imparts a distinct sweetness and delectable fragrance.
Malaysian desserts are usually incomplete without pandanus leaves. And unfortunately, there's no substitute. If you want to make it, you've got to track down for some pandanus leaves. Fresh is better, so ship some to me. Please?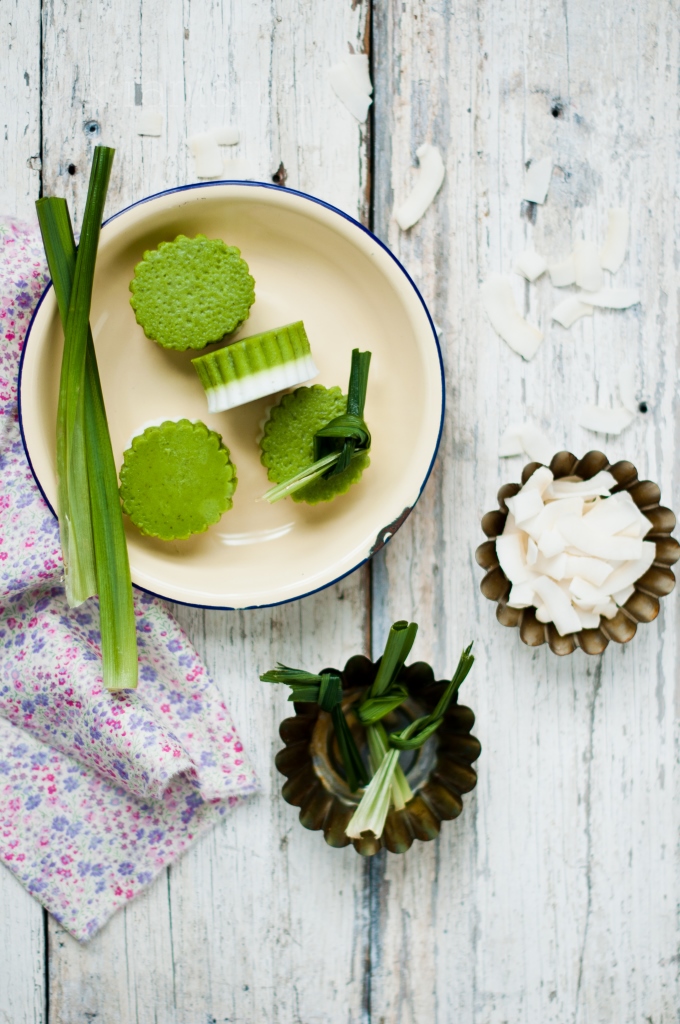 Print This Recipe
Ingredients:
Green bottom layer-
3 0z rice flour
1.5 oz tapioca flour
1.5 oz green bean flour
4 oz sugar
2 cups of coconut milk
10 to 15 huge pandan leaves, chopped
White top layer-
2 oz rice flour
1.5 oz green bean flour
2 tbsp tapioca flour
1.5 cups of thick coconut milk
1/4 tsp salt
Directions:
Preheat a large steamer that would fit a 7 inch pan. Grease a 7 inch, square cake pan. Set aside.
Blend 2 cups of coconut milk and chopped pandanus leaves until fine. Using a fine mesh strainer, sieve the coconut milk of any fibrous bits from pandanus leaves. Add the liquid into a large bowl and combine the rest of ingredients for the green bottom layer. Whisk until smooth.
Add the liquid green bottom layer into a large non-stick saucepan and heat the pan on low. Stir continuously for 5 to 7 minutes or until liquid begins to thicken.
Gently add the greased square cake pan into the steamer. Carefully drizzle the thicken green bottom layer into the greased cake pan. Cover and steam for 15 to 20 minutes.
Repeat the steps for white top layer while waiting for the bottom layer to steam.
Once the green bottom layers is firm to touch, use a paper towel to blot any access moisture from the surface before adding the white top layer. Steam for another 15 to 20 minutes or until top is set and firm.
Once kuih talam is done steaming, remove the cake pan from steamer. Allow kuih to completely cool in the cake pan before cutting.
Lightly grease knife before cutting into kuih, each time. Serve with a side of teh tarik or coffee. Enjoy!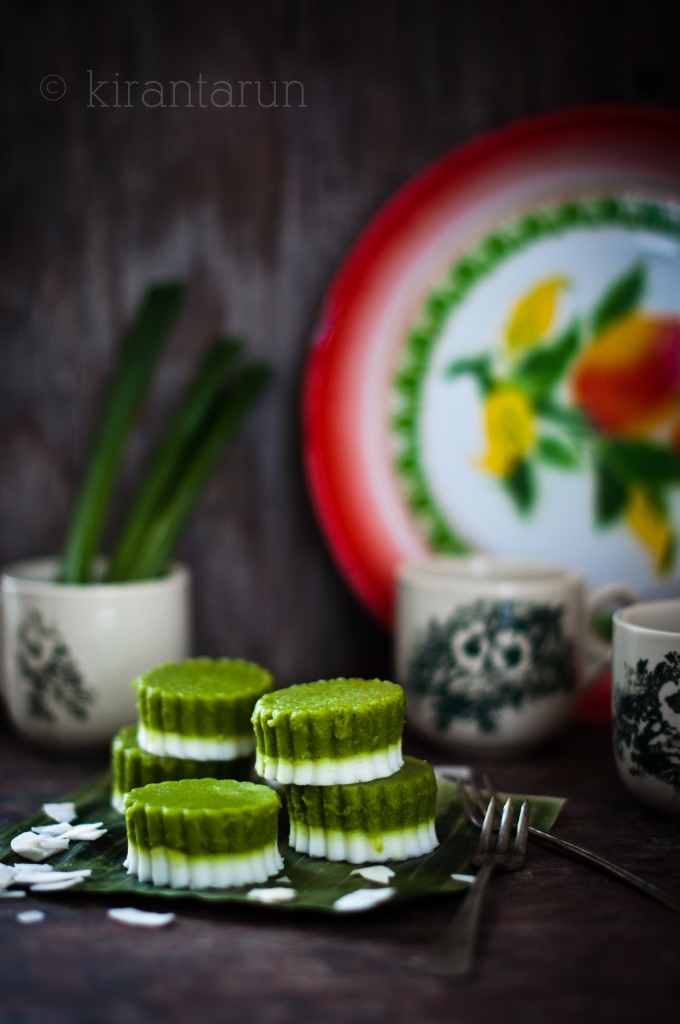 Oh, kuih talam… it's one of many reasons why we make an effort to travel all the way back to Malaysia whenever possible. In order to devour our favorite Malaysian desserts, of course.
And also to spend time with the parents. Naturally 😉
Have you tried Malaysian desserts before? It's a revelation, I promise!