Makes about 22 peda's
Ingredients:
2 cups of fresh shredded khoa (concentrated milk solids) or powdered milk
1/4 cup sugar
1/4 cup of warm milk
a healthy pinch of saffron threads, crushed
1/2 tsp cardamom powder
a little ghee
some sliced pistachios for garnish
Directions:
Combine warm milk, crushed saffron threads and cardamom powder into a small bowl. Stir, set aside and allow to bleed for a few minutes.
Add freshly shredded khoa/powdered milk and sugar into a wide non-stick skillet. Heat pan on medium-low. Stir until khoa just begins to melt.
Drizzle in saffron milk and stir constantly for 5 minutes or until a loose dough begins to form.
Oil a clean surface and your hands with ghee, and dump the very soft dough onto the clean surface to cool slightly. Do not cool dough completely because it'll be impossible to knead a cooled dough for a smoother fudge.
Once it's safe enough to handle the hot dough, begin kneading lightly for 5 minutes or until the dough is smooth. Do no over-knead of put too much pressure while kneading. It will cause the dough to bleed oil and loose moisture, hence you'll end up with a grainy texture.
Divide dough into equal portions. Roll dough balls between oiled palms and apply a very gently pressure till the dough balls are smoothly rounded. Work fast to avoid dough from drying out.
If you are using a peda press, lightly flatten dough balls before applying the press.
If not, just lightly flatten each smoothen dough ball between your palms before garnishing it with a piece of pistachio.
Enjoy kesar peda's fresh and consume within 2 days.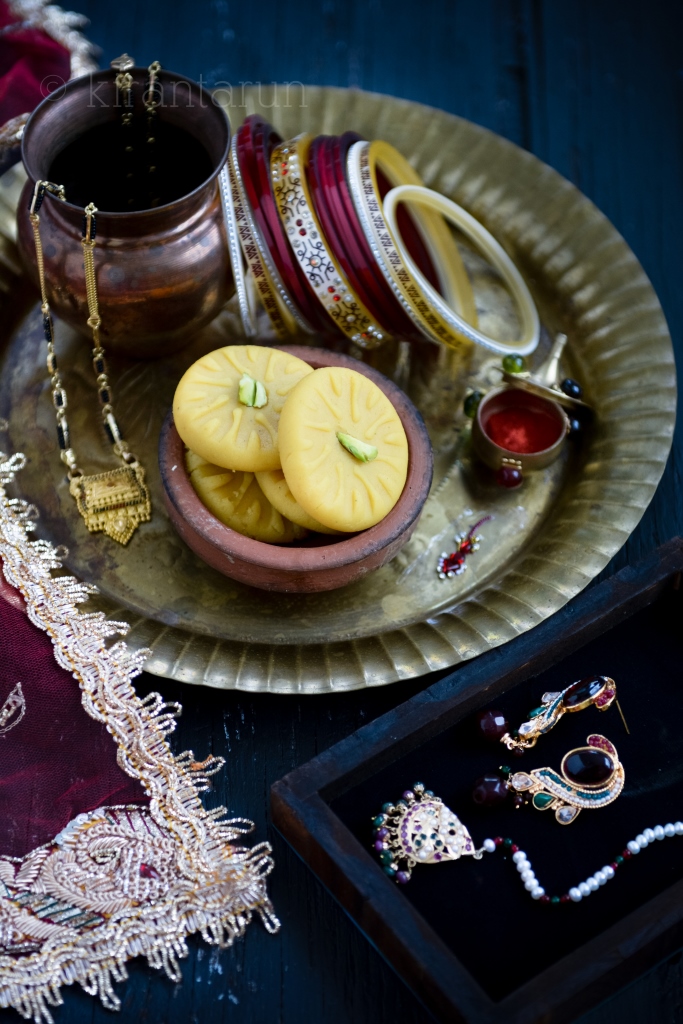 Off to clean and cook, all while trying to wean my thoughts away from chai and peda's. I'm praying the clouds are clear tonight, and the moon wouldn't play hide-and-seek as usual, when its time to break the fast.
Fingers crossed! Have a blessed day 🙂
Have you tried making peda's or homemade fudge before? What is your favorite recipe?