H
ello friends!!
I'm one week late in wishing, but there's a saying, "better late than never". So here it is:
HAPPY NEW YEAR!!! A new year signifies new resolutions that most probably would be thrown out of the window or forgotten, in no time. That's me, I'm not judging any one of you, I promise 😉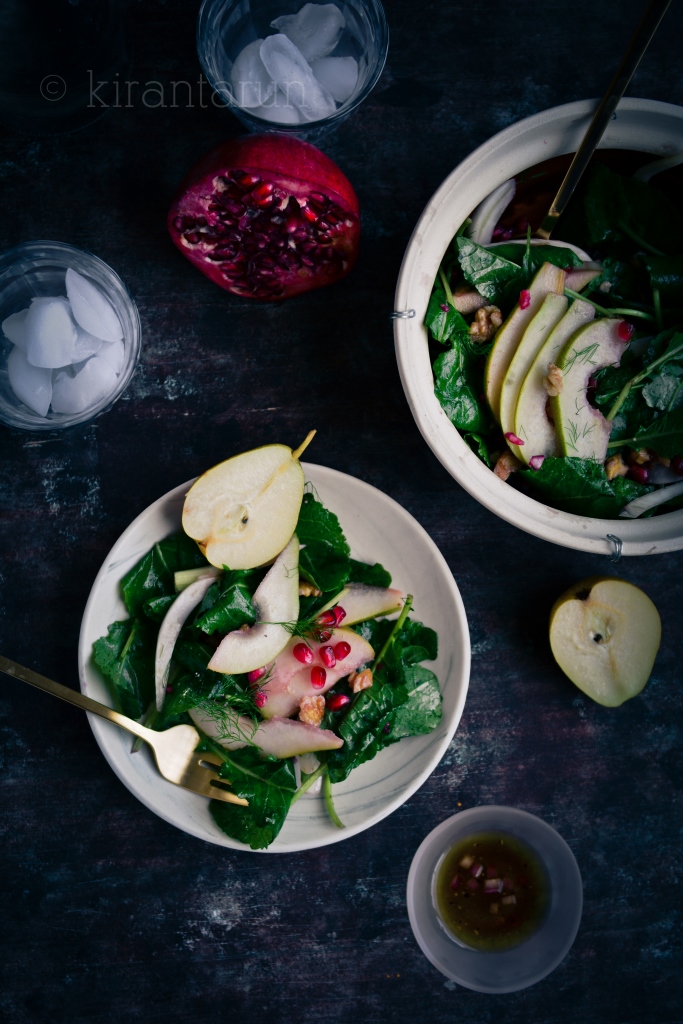 It's been a long hiatus away from blogging. There's some goals for this year but 2014 has been a trying one on a personal note. I can't share much out of respect for my families. But I'm determined to make more deliciousness to share with you all this year.
I'm starting on a healthy note to encourage eating more vegetables and fruits.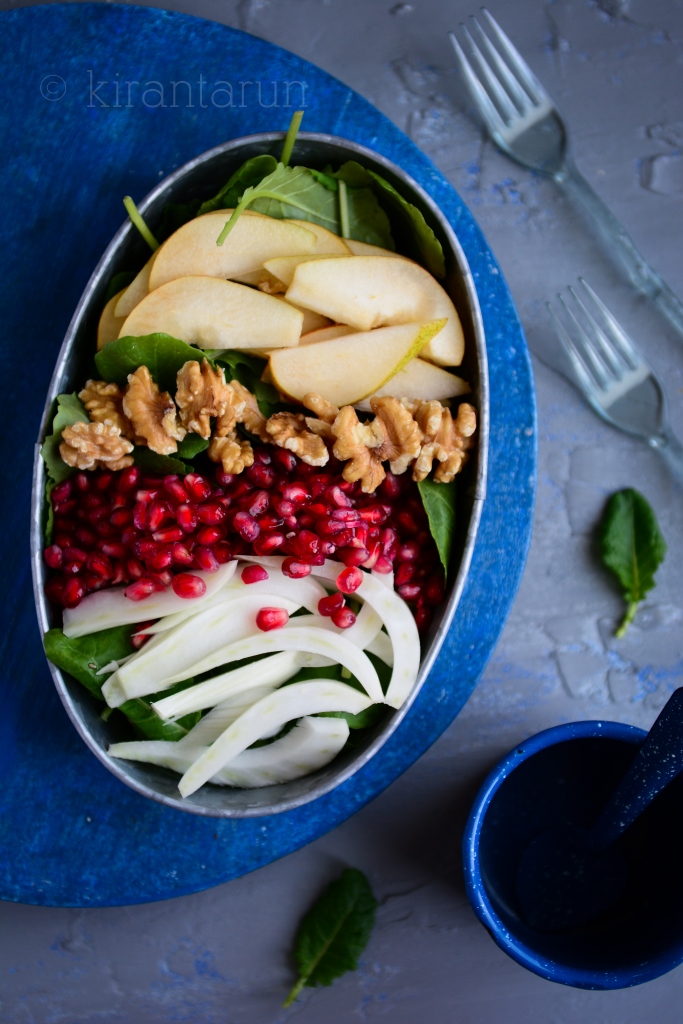 Print This Recipe
Serves 4
Ingredients:
3 large handfuls of baby kale leaves
2 pears, sliced lengthwise
1/2 cup pomegranate arils
1 cup fennel, thinly shaved
1/4 heaping cup of walnuts
Zesty shallot dressing:
1 small shallot, minced
1 tbsp lemon zest
2 tbsp lemon juice
4 tbsp pomegranate juice
1 tsp honey
2 tbsp extra virgin olive oil
1/2 tsp salt
1/4 tsp black pepper
Directions:
Add all ingredients for dressing into a small mason jar. Shake until everything combines.
In a large salad bowl, add kale, pears, pom arils, fennel and walnuts.
Add enough dressing to the bowl and gently toss to combine. Serve immediately.
Serving suggestion: This salad pairs beautifully with grilled salmon. Try it 🙂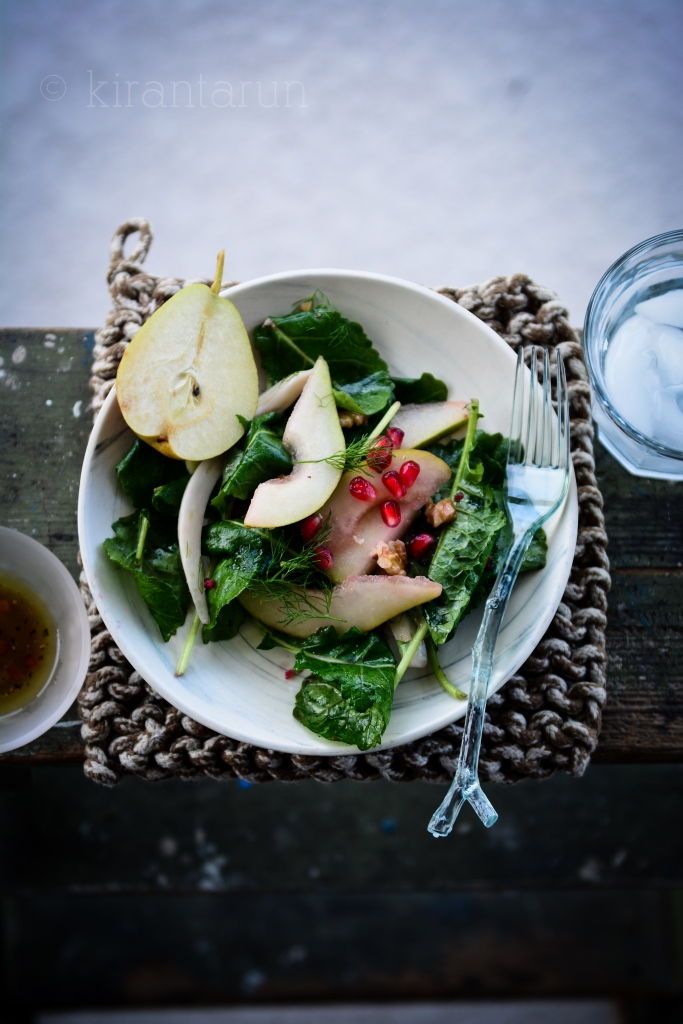 Hope 2015 brings much happiness, great health, good eats and plenty of prosperity into your lives 🙂
What's your new year resolutions? Please do share 🙂