H
i friends,
How do you begin your day?
We begin our day usually with coffee or tea. These days, I've been on a complete iced coffee kick, with disappointing results…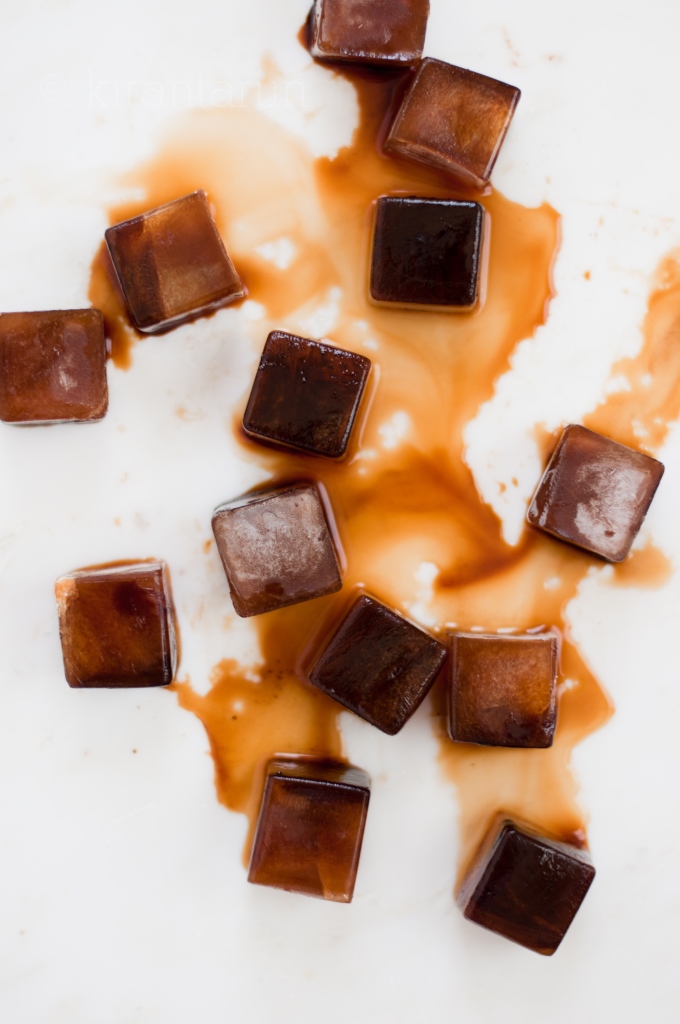 HATE is such a strong word, but I HATE diluted coffee. Whether it's hot or cold, diluted coffee weakens my day.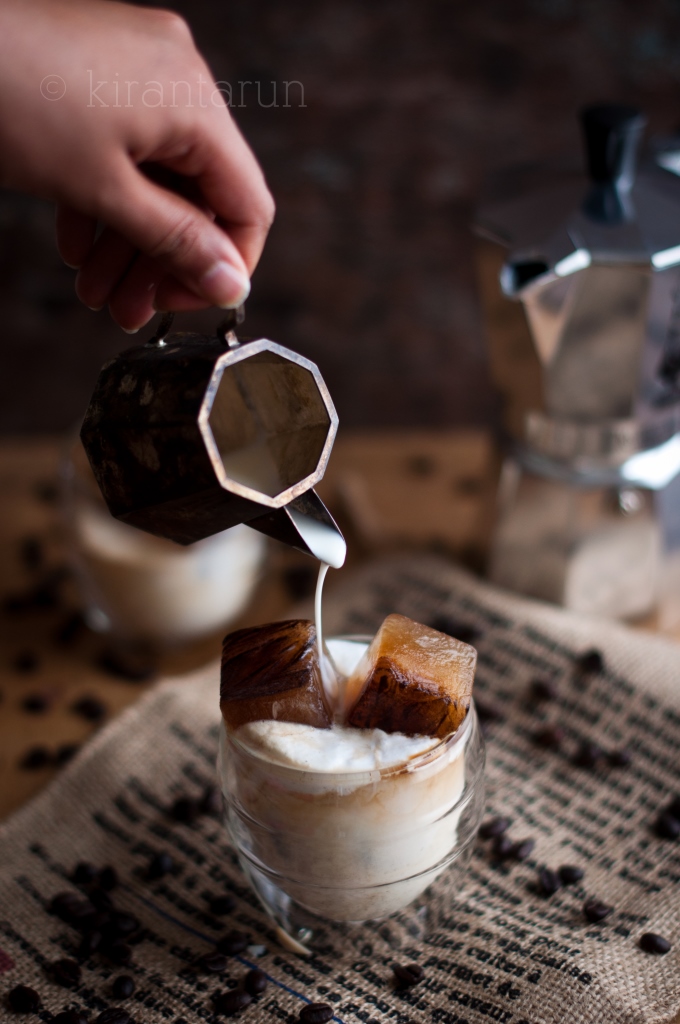 Time to remedy this hatred situation ASAP, with iced coffee cubes! Ha! I'm sounding very genius here, but this is the best and easiest solution to any haters of diluted coffee out there.
Spring is in the air, so don't allow a weak cup of iced coffee to damper your spirit.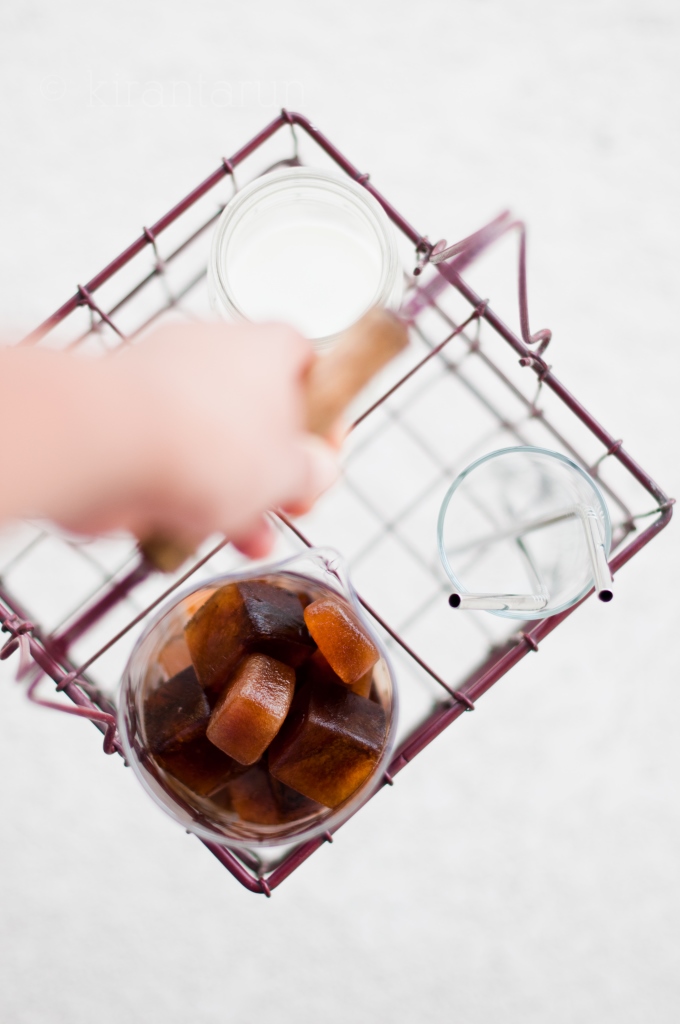 Print This Recipe
Ingredients:
a pot of your favorite freshly brewed coffee, cooled at room temperature
1 tsp of your favorite flavoring: vanilla extract/coffee liquor etc
a few tablespoons of your favorite sweetener
favorite milk/creamer
Directions:
Add your favorite flavorings and sweetener into cooled freshly brewed pot of coffee. Stir to combine.
Drizzle coffee into ice tray. Freeze overnight.
Add iced coffee cubes into glasses, top it with your favorite milk/creamer and enjoy!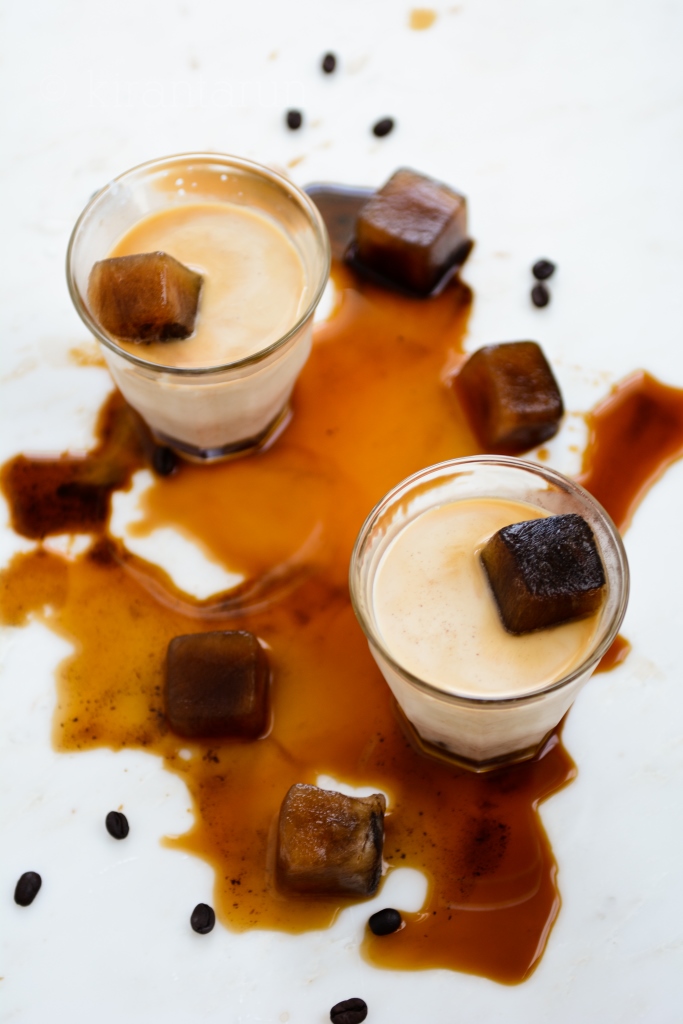 I bet this will work for tea lovers out there. I'm onto the next experiment, wish me luck 😉
Are you a coffee or tea lover?