A
nd it's time to cross that off my list of things to try in 2011!!!
Well, that is just a list in my head. I don't need a new year resolution when it comes to desserts. Just so long I get to gobble it all up before ringing in 2012.
This year has been a lot of hurling curses and throwing tantrums while trying to create recipes with ingredients I've never seen, used or tasted before.
I am so proud of myself for trying to cook/bake and eat unfamiliar palates. Not so much on cursing though.
Here are some of my favorite 2011 taste-test recipes, using unfamiliar ingredients. Well, at least to me 😀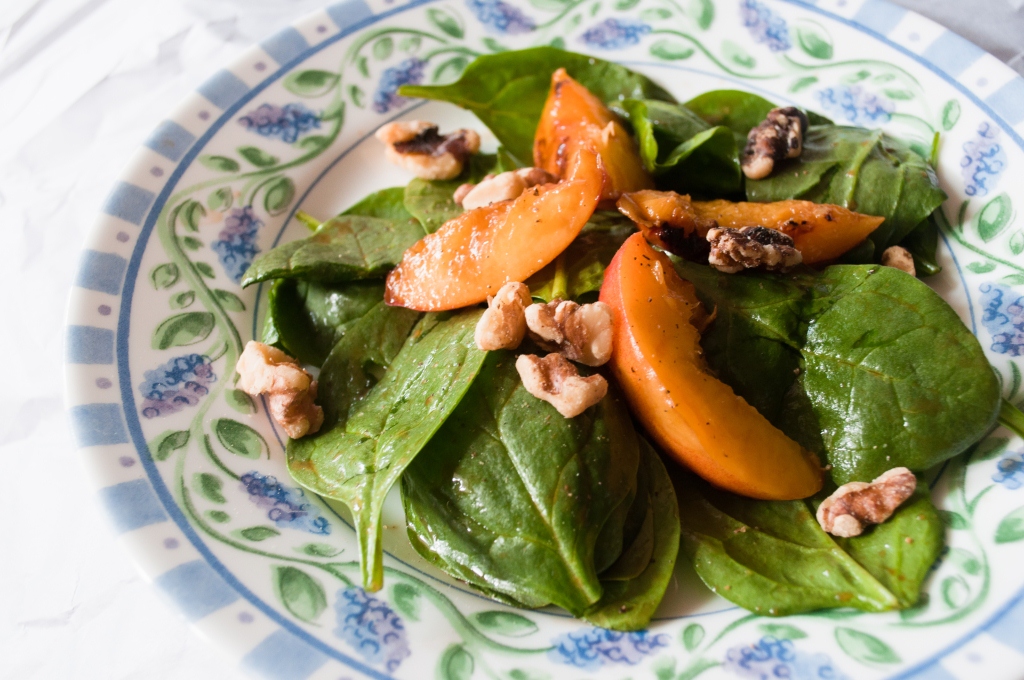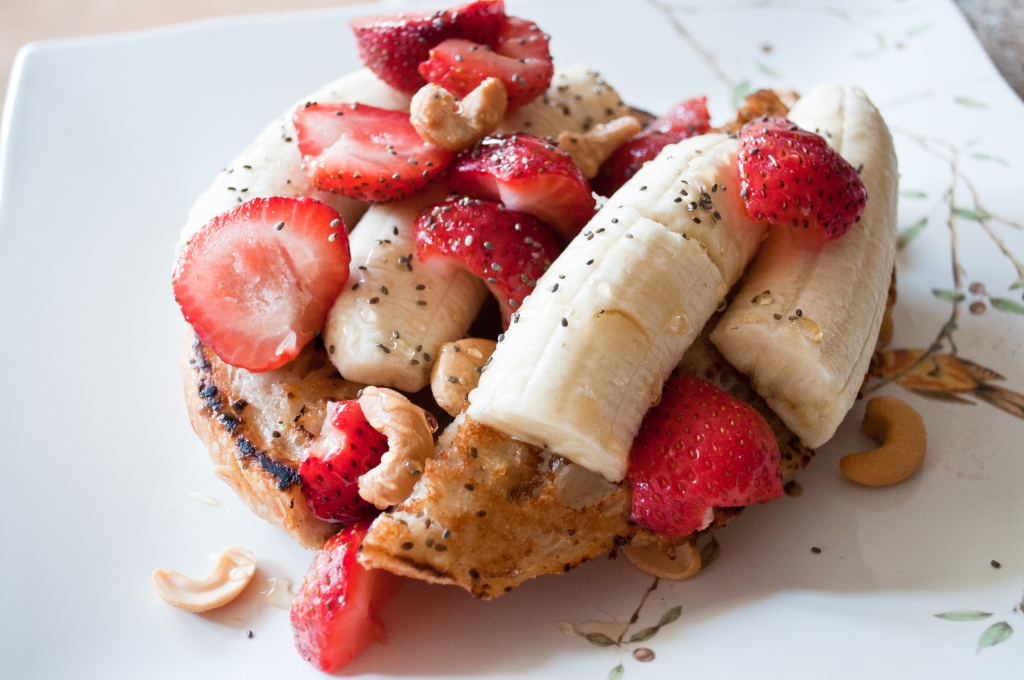 Massaged kale topped w/ quinoa & summer delights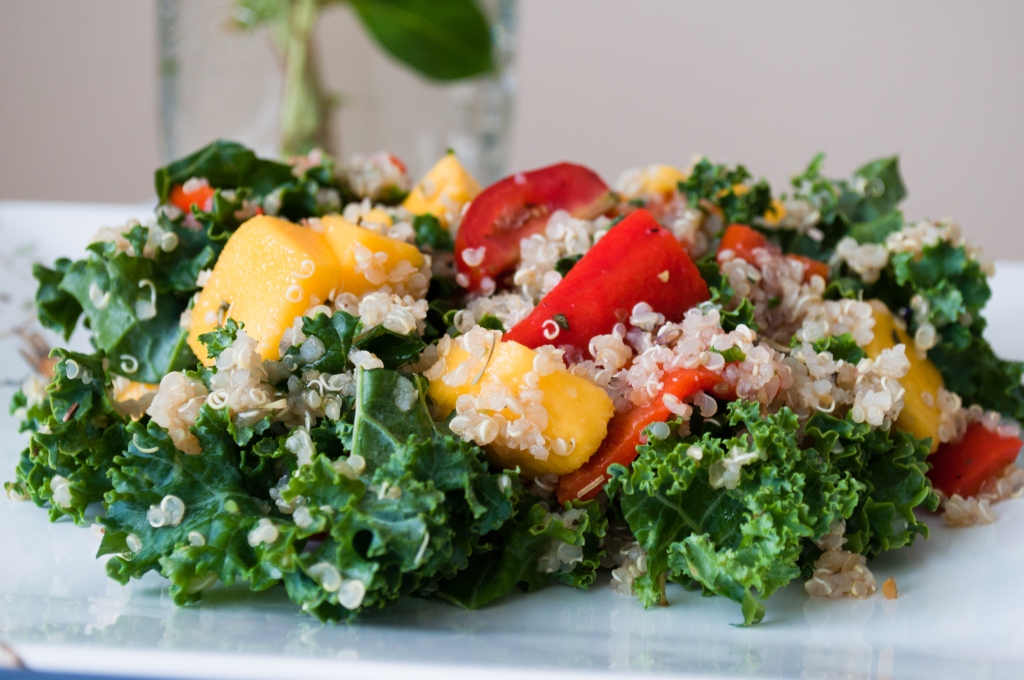 Did you make any recipe that has unfamiliar ingredient in it?
Now, onto the tart recipe.
My first ever tart recipe, its going down in history I tell ya. I've never loved archives so much before.
Kumquat & Almond Tart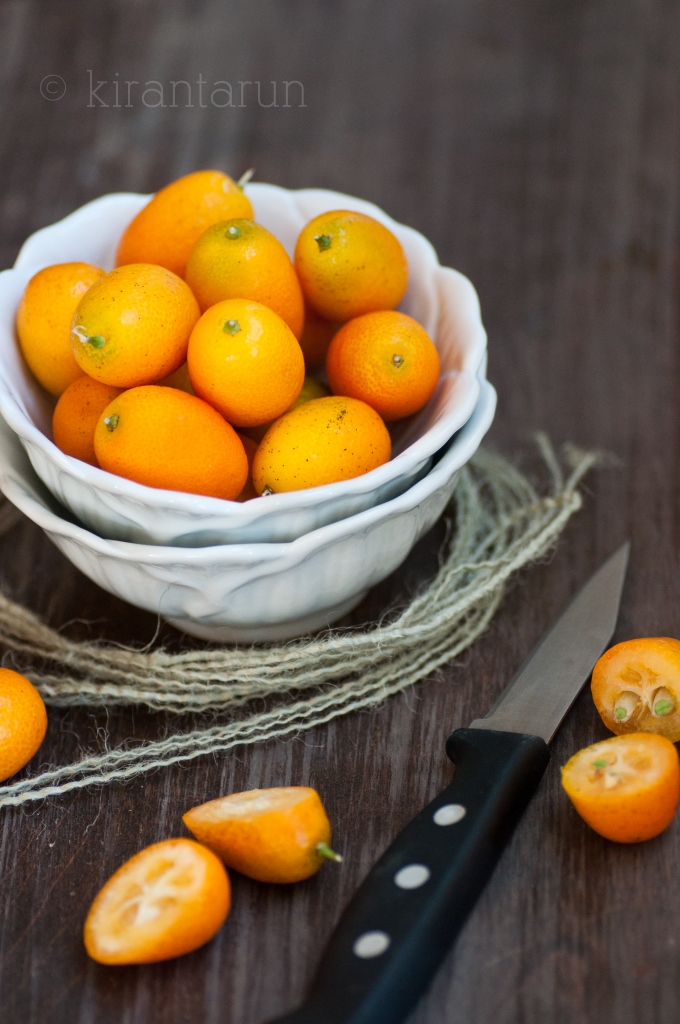 Kumquats are cute little miniature orange bejewels. It's almost difficult to slice into those cuteness — sounds silly. I know.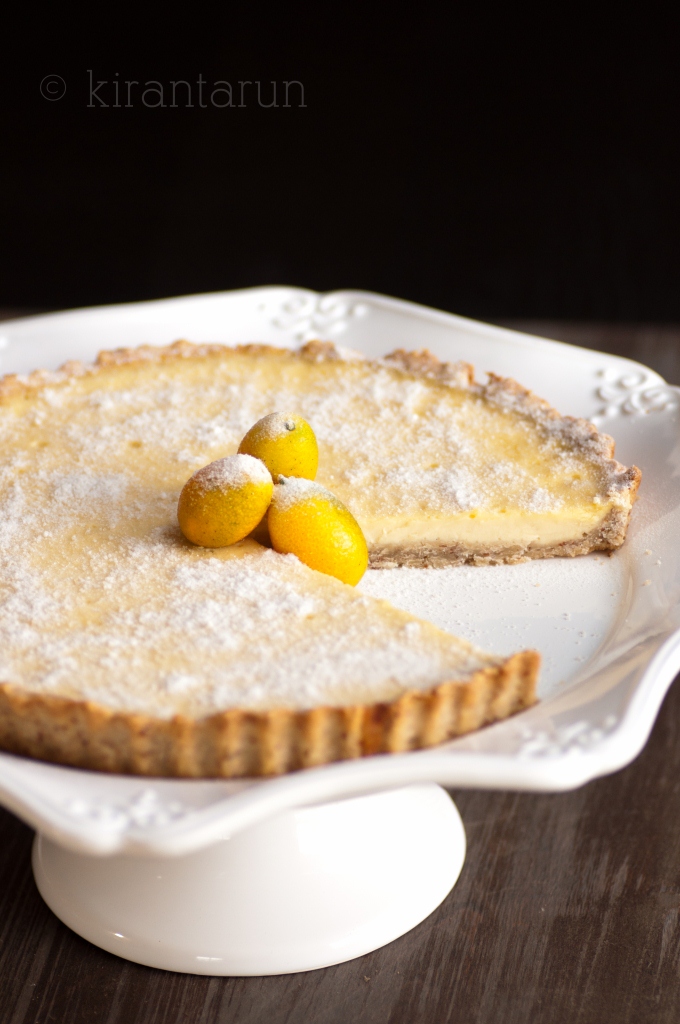 Print This Recipe
Ingredients:
Crust
1 cup slivered almonds
1 cup all purpose flour
2 tbsp sugar
pinch of salt
1/2 tsp almond extract
1/2 stick of unsalted butter
8 to 10 tbsp icy cold water
Filling
1 pint kumquat
1 cup heavy cream
3 egg whites + 1 egg
1/3 cup sugar
2 heaping tbsp custard powder
1/2 tsp vanilla bean paste/extract
Directions:
In a food processor, pulse slivered almonds to form coarse meal (not flour).
Add in all purpose flour, sugar, salt and almond extract. Pulse to combine.
Add in chilled, cubed butter and pulse till pea size. Do not over pulse.
Splash in a tablespoon of icy cold water at a time while continue pulsing. Depending on how fine the almond was pulsed earlier, you would only need 8 to 10 tbsp of icy cold water to form a dough.
Remove dough onto a plastic wrap, form a disk and chill for at least 30 minutes.
Preheat oven on 350F. Roll out tart dough to fit 9/10 inch tart pan and up to the sides. Prick dough with a fork.
Bake in the oven for 20-30 minutes, or until lightly golden. Remove from oven.
Meanwhile, heat a saucepan on medium and add heavy cream. Do not simmer, just heat the cream.
Add sliced kumquats (with peel on), whisk and mash to release its oils, flavors and juice into the cream. Turn the heat on low. Whisk every now and then until the cream turns pale yellow.
Turn off heat and allow to slightly cool.
In a separate bowl, whisk eggs, sugar, custard powder and vanilla bean paste until smooth & thickens.
While whisking, stream in warm kumquat cream a little at a time to temper (not scramble) the eggy custard mixture.
Whisk kumquat cream until thickens.
Place tart pan onto a cookie sheet to avoid filling spills. Use a mesh strainer to pour filling into tart pan and bake in the oven for 30 minutes.*
Cool tart completely on a cooling rack before refrigerating it to chill for a minimum of 4 hours before devouring!
*Note: the filling would appear slightly watery at first. Be careful not to spill when transferring tart into the oven to bake. The filling would gradually thicken while baking and during refrigeration.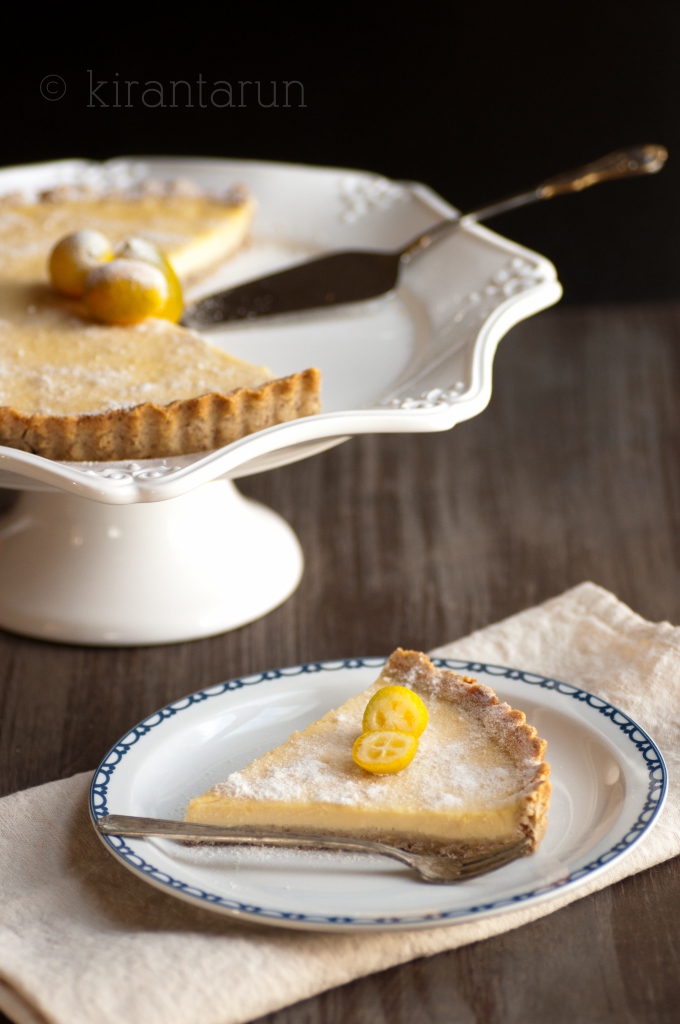 We are having some friends over to ring-in 2012 and I can't promise whether this tart would survive until they arrive — I might need a back up plan.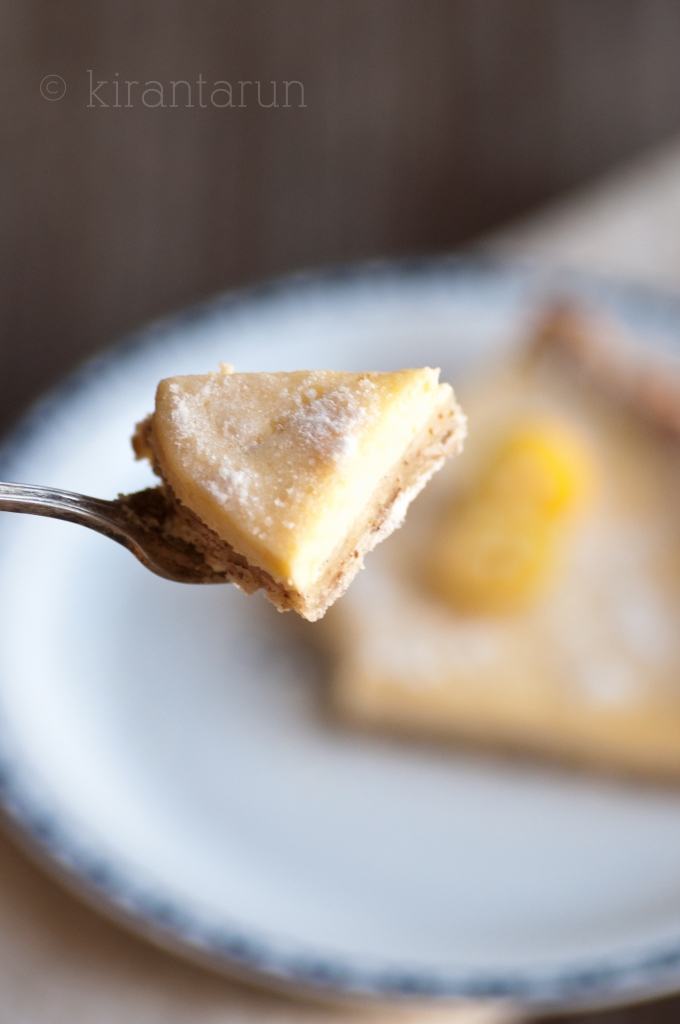 THANK YOU all for supporting me in my food journey. I can't thank enough for the love, advice and encouragements received from each and every one of you whether through emails, comments, or via social media outlets.
Have fun, drink loads of bubbly (be safe), stuff yourself silly, CHEERS! to a yummy and successful eating adventures in 2012!!!
Have you crossed everything on your 2011 resolutions? Any aspirations for 2012?