H
ello!!
I've been getting so many emails on how to make rose water to use in some of my recipes, i.e Cantaloupe in Coconut Rose Cream recipe.
So here it goes, right from the basics…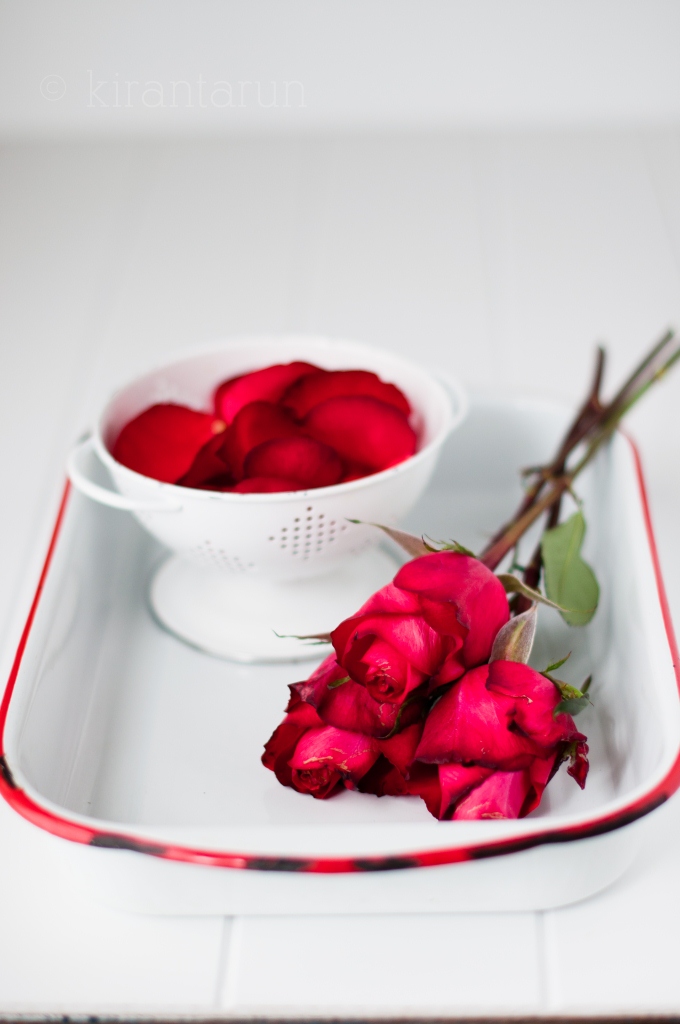 Strolled into Publix to get some fresh roses.
Saw a few bouquet that has seen better days. Demanded for a discount.
Headed home with 1 dozen of mangled roses, for $4. My policy is simple — "you won't get it till you demand ask for it".
It's definitely not a peak season for roses. Thank you lord.
Hmmm.. if you get cheaper than that, don't tell me.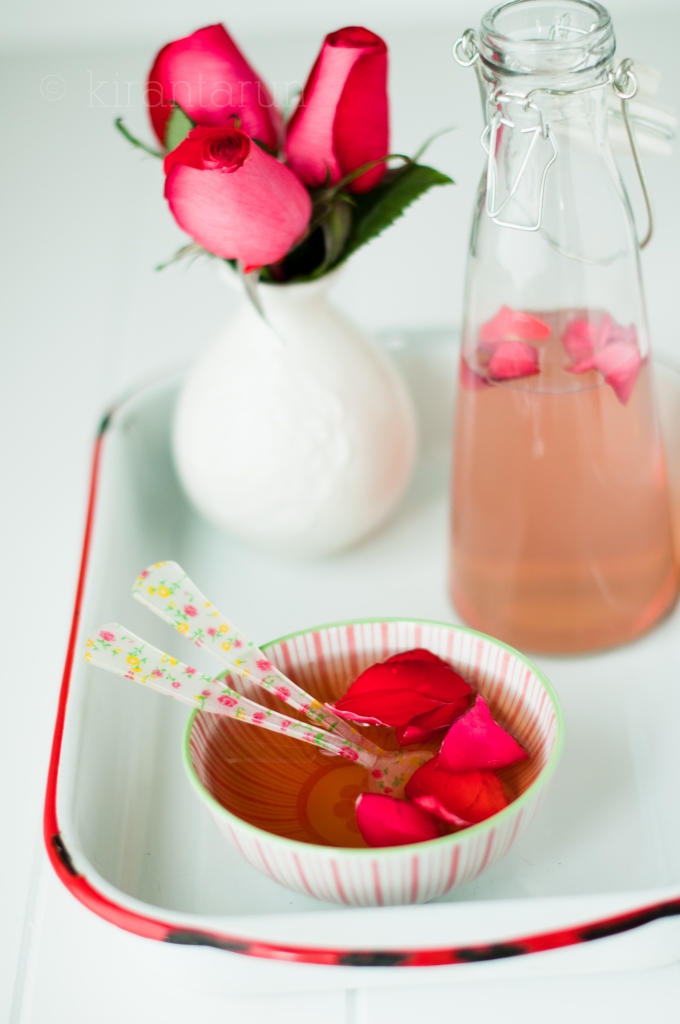 Some key steps in making homemade rose water:
Homegrown, pesticide-free petals is the way to go. If not, purchase organic roses.
Use petals only, no stems or leaves.
Wash petals thoroughly before processing.
Rose water is used not only in desserts. You can use it in your bubble baths and even as a cool face toner and cleanser.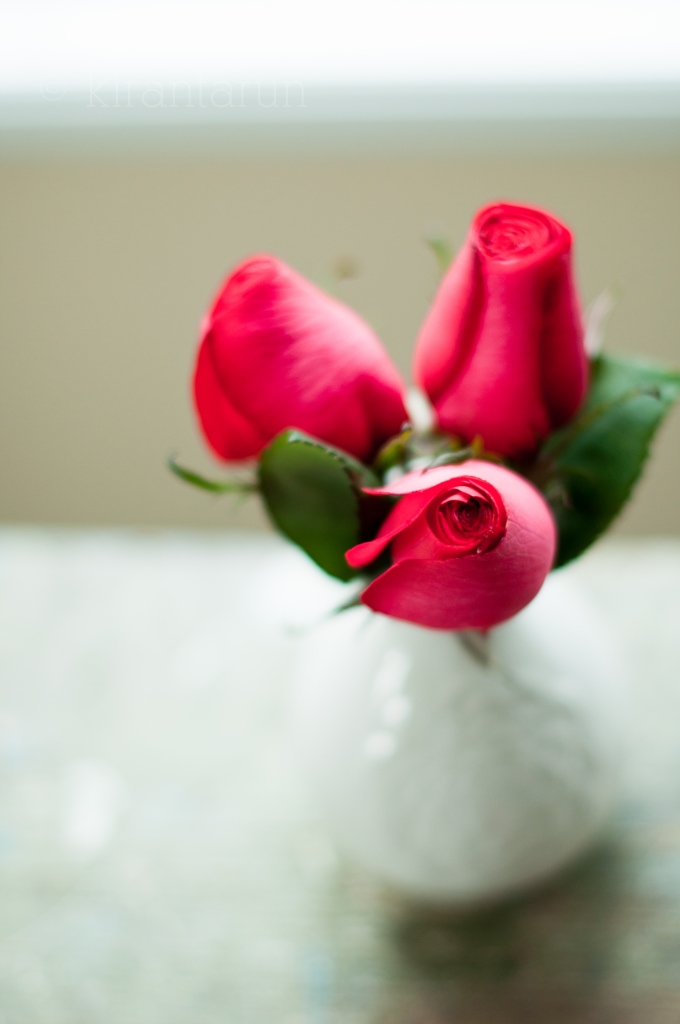 Print This Recipe
Rose Water — adapted from Tipnut.
Items:
Petals from half a dozen of roses
Distilled water
Big pot
Sterilized jars or bottles
Directions:
Fill bottom of pot with rose petals.
Pour distilled water over rose petals just enough to cover.
Heat pot but DON'T bring it to boil. Just steaming hot.
Remove pot from heat and allow rose petals to steep for half an hour or until petals looses its color.
Strain water and squeeze out liquid from petals.
Cool rose water completely before storing it in sterilized jars or bottles. Keep it refrigerated.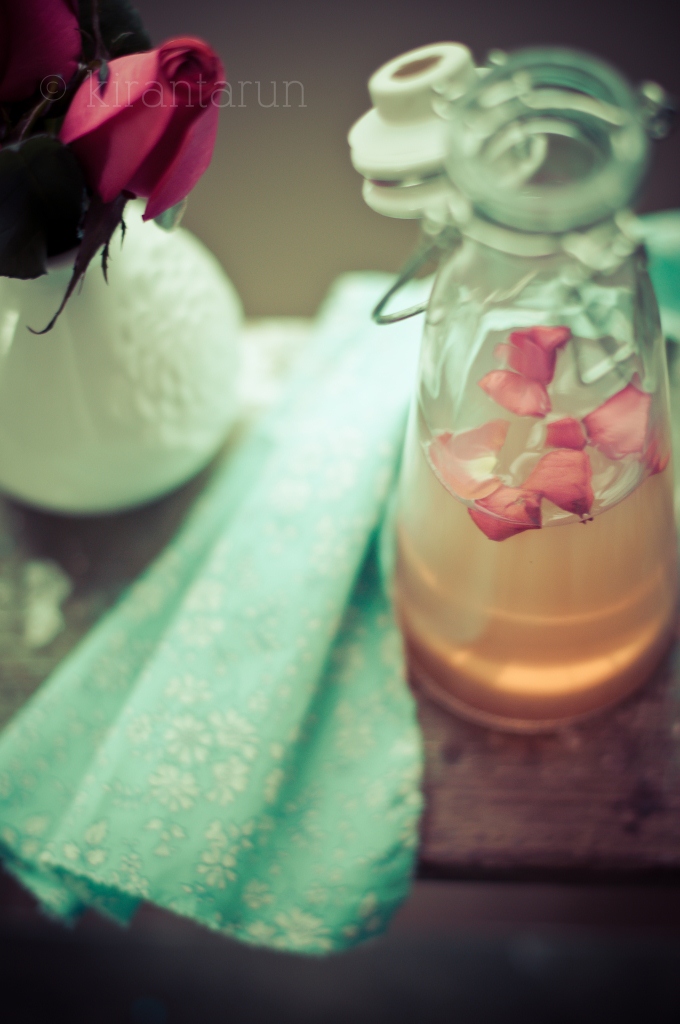 I would like to take this moment to remember everyone that was and still is affected by 9/11. We will never forget your sacrifice and heroism on that fateful day.
Rest in peace.