H
ey guys!! It's been a while since the last post. The lack of updates were due to health problems. But it's all under control now, so let's indulge 🙂
There's a lot about traveling that I'm yet to learn and grasp.
Like, how not to loathe about the whole idea of packing — instead being positive about how much joy that is in the air.
Like, how I need to learn to "let-go" and allow others to pamper us by over-indulging.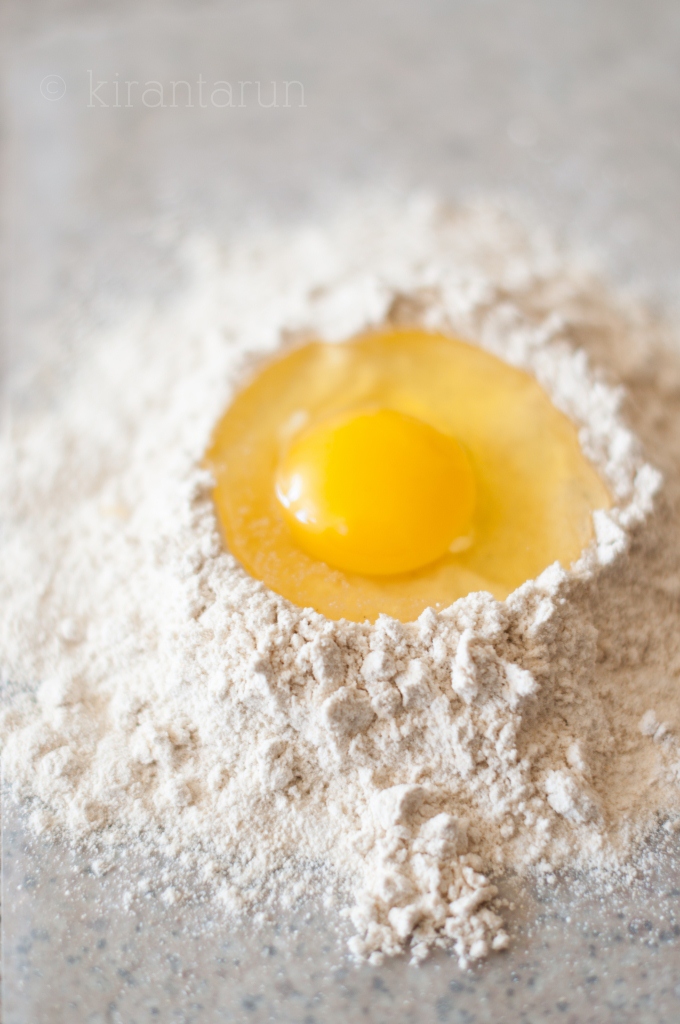 Most importantly, spending as much time as possible with loved ones. Making memories together.
It's so easy to feel "convenient" at your home but leaving the nest once in a while is definitely an eye opening experience. There's much more laughter to share on dinner table every single night.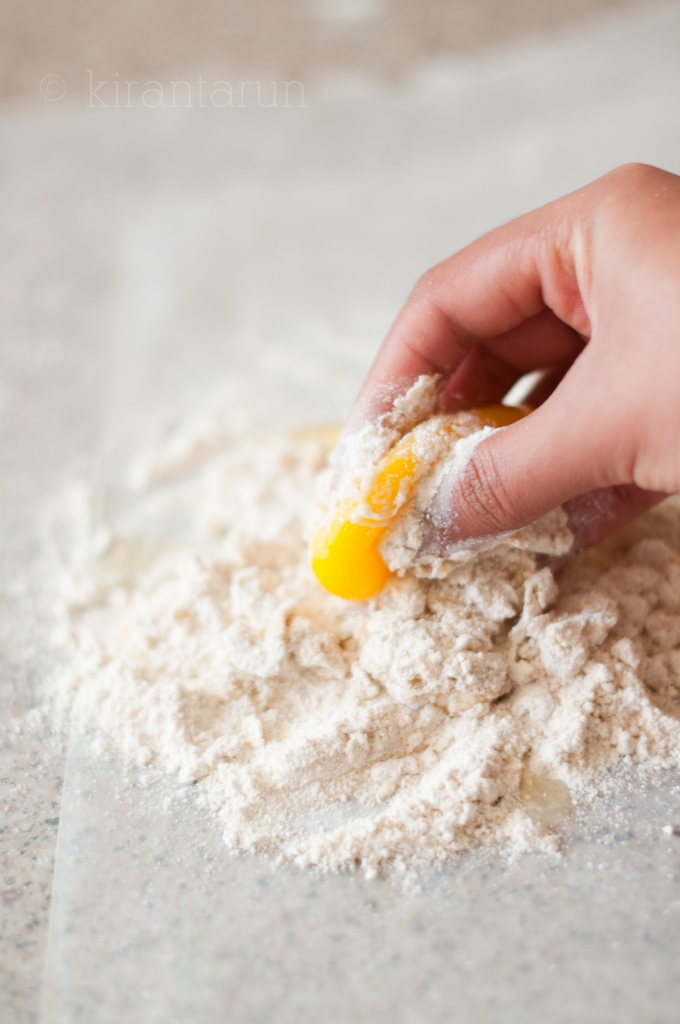 Sitting down for a meal together as a family is one of many simple and important moments we are cherishing. There's nothing than gobbling and laughing, reminiscing about childhood memories and talking about the future.
All at the dinner table. Life is short and often lived mundanely. Take your meal and have a sit down together. Discuss about your day and laugh.
Obviously, not while your mouth is full 😉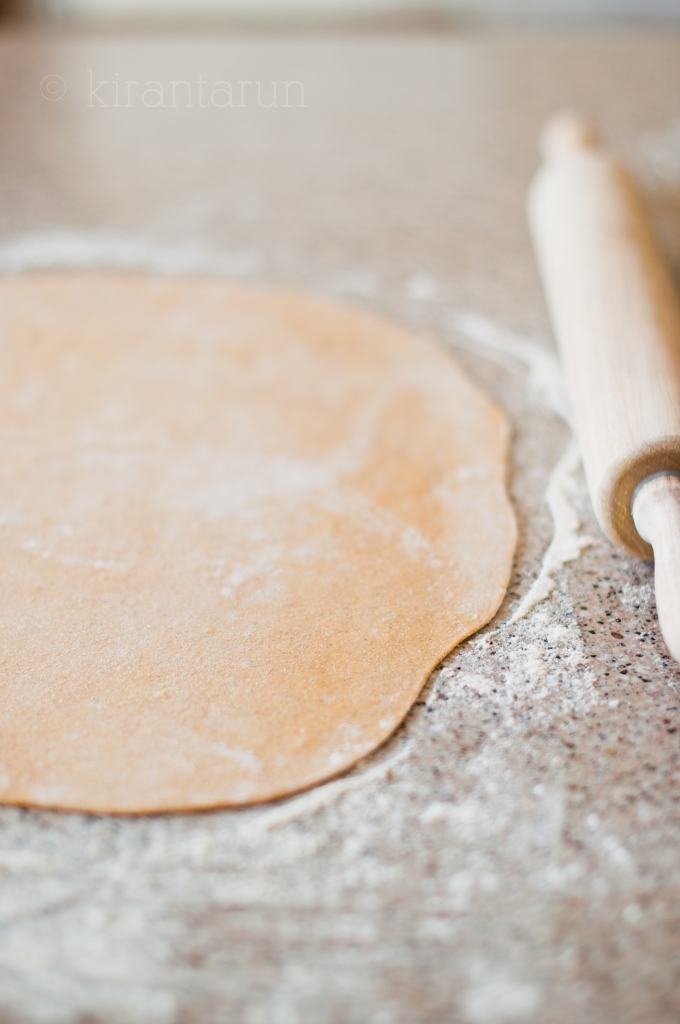 Since arriving in Bangalore, we have eaten so much and there's more to eat. From pani puri, to aloo tikki, matka misti doi, biryani, samosas,  idlis and even fresh coconut water — the list and belly continues to grow with contentment.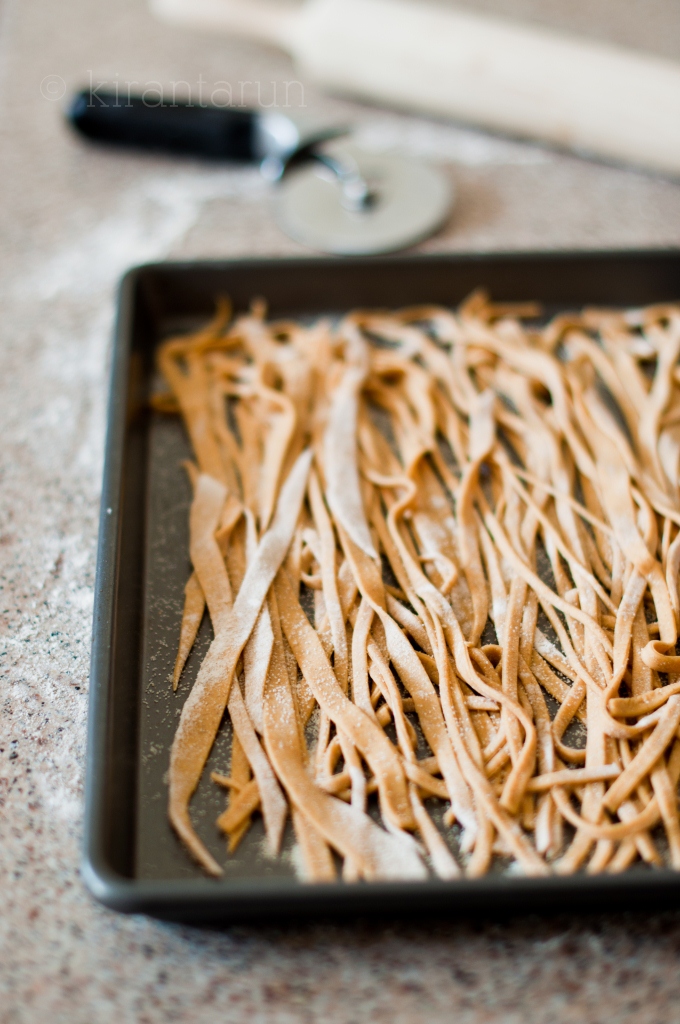 I have a few recipes to try with local ingredients but seeking time away from all the love is almost impossible right now. I hope to seek some time-out soon to introduce some recipes on the blog.
Meantime, I hope you'd continue showing us your support here, which means the world to us 🙂
Who would've thought that I would ever attempt at making pasta from scratch? Ever?
As intimidating as it might sound, I'm here to tell you — don't be. Give it a try for yourself. Be your own critique.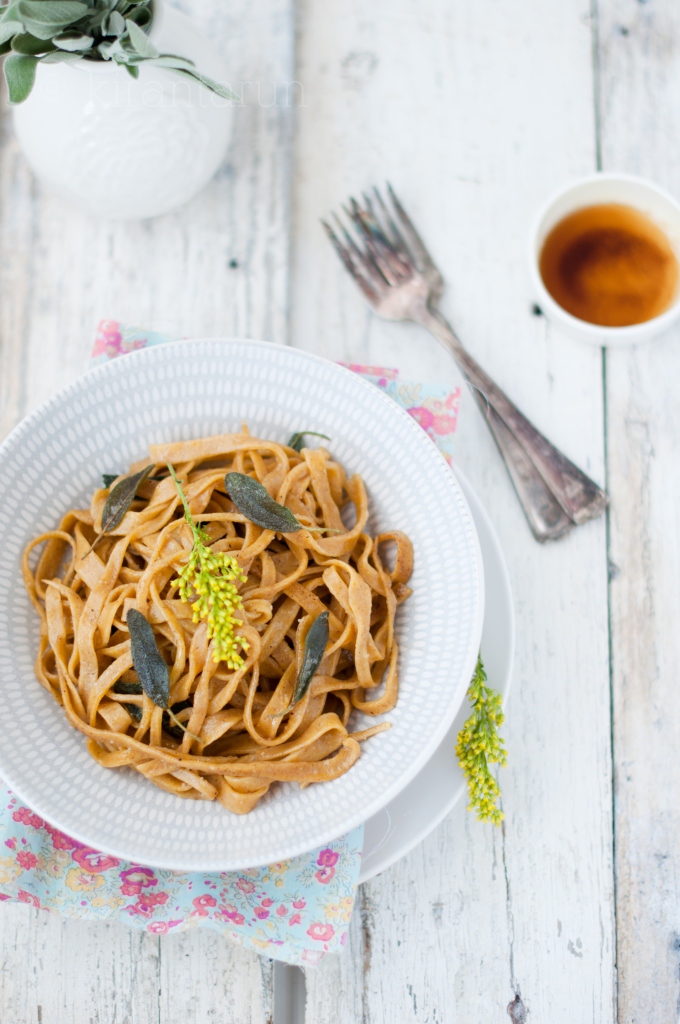 Of course using store-bought pastas is no harm at all. But I was so tempted to give this a try. And it's so therapeutic to knead a pasta dough but a little struggle to use a pizza cutter to make strips out of it.
If I can do it without a pasta maker, you can definitely do it too.
It's all about taking up challenges.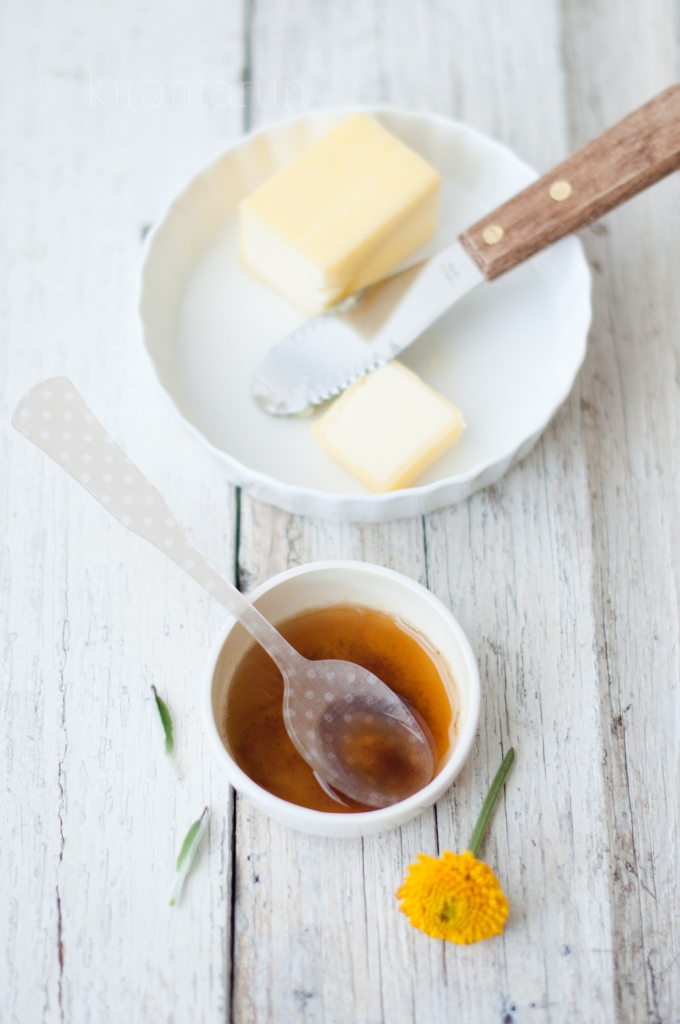 Lets switch the gear and swoon about brown butter.
Where was I all this while without brown butter in my life? How did it took me so long to discover this gem?
Now, go make it and tell me how it turned out! Eeeepps! I'm so excited!!!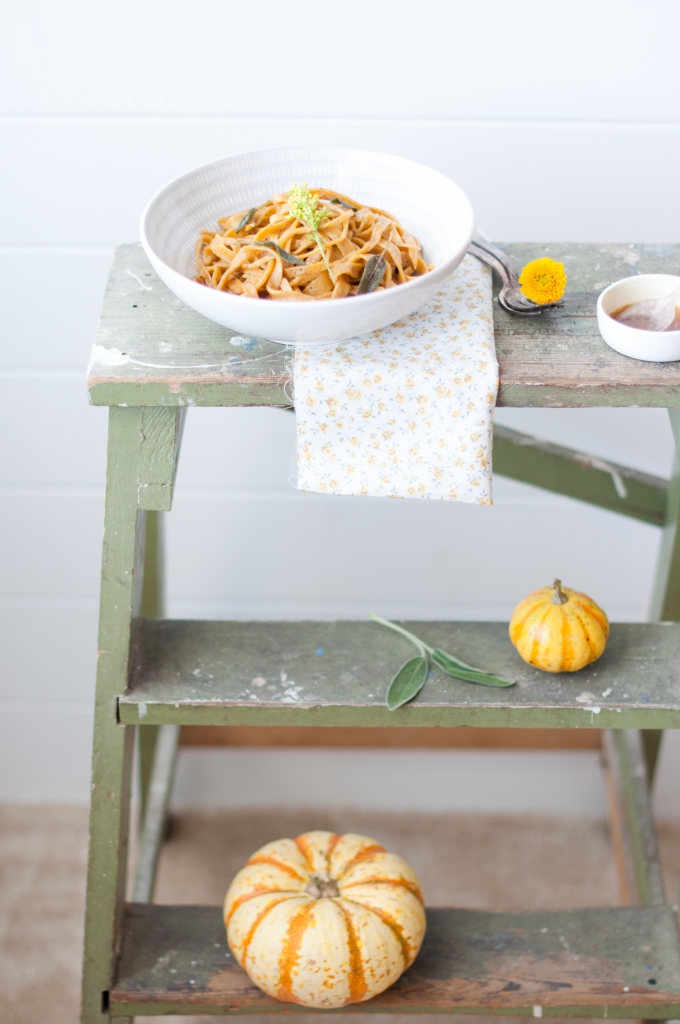 Print This Recipe
Adapted from David Lebovitz | How to make fresh pasta
For 2 servings
Ingredients:
1 cup all purpose flour
1/8 tsp salt
1/4 tsp all spice powder
1/4 tsp cinnamon powder
1 egg
1/4 cup pumpkin puree
Semolina flour for dusting
Brown butter:
1.5 tbsp unsalted butter, at room temperature
10 sage leaves
1/2 tsp salt & black pepper
Directions:
Add salt, all spice powder and cinnamon powder into all purpose flour. Mix it well.
Create a mound of spiced all-purpose flour on a clean and dry counter-top with a crater in the center.
Add egg and pumpkin puree in the crater. Use your fingers to gradually fold the flour into the center, mixing it with the egg and pumpkin puree.
The dough would be sticky at first. Knead the pasta dough for a few minutes until its texture is relatively smooth.
Leave dough to rest at room temperature for 15 minutes.
Meanwhile, prepare brown butter by heating a non-stick skillet on medium. When skillet is hot, add unsalted butter and allow it to melt and brown for a minute. Keep stirring in between. Brown butter is ready when it's fragrant. Keep it aside.
Bring a pot of water to rolling boil.
Dust countertop with some semolina flour. Roll out pasta dough as thin as possible. Using a pizza cutter, make thin pasta strips as carefully as possible.
Lay out thin strips of fresh pasta on a large baking sheet, dusted with semolina flour to avoid sticking.
Once pasta strips are all ready, add it into boiling hot water for 1 minute only. Keep stirring to avoid sticking.
Heat brown butter on medium and add sage leaves. Cook until crisp. Throw in cooked fresh homemade pasta and stir to combine. Add salt and pepper to taste.
Serve it with a smile 🙂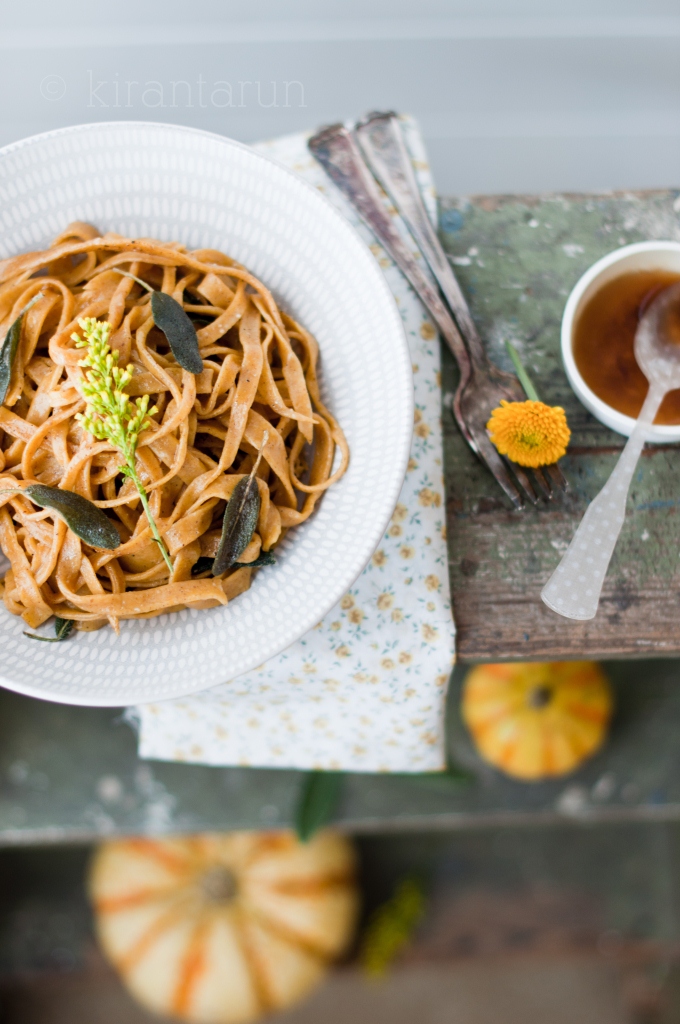 A lesson I've learned while traveling for the past 2 months or so — being offline is definitely rejuvenating. Try it. Switch off your phones or any distracting gadgets at your dinner table.
I kept away from technology for a while. If I can do it, so can you 🙂
Do you bring phones/gadgets/distractions to your dinner table? If not, share how do you stay away from it?