H
appy Tuesday!!!
I feel compelled to lecture you again about, "how time flies" and "what the heck, it's March the 13th already?!" But let's save you from a broken record that rewinds and enunciate about the same problem, over and over again.
Argh! I can be so irritating. But making homemade soy beans on the other hand, is not.
This is something you want to make, over and over again and not get bored.
Well, if boredom sticks to you like glue, have a cuppa and carry on reading here 🙂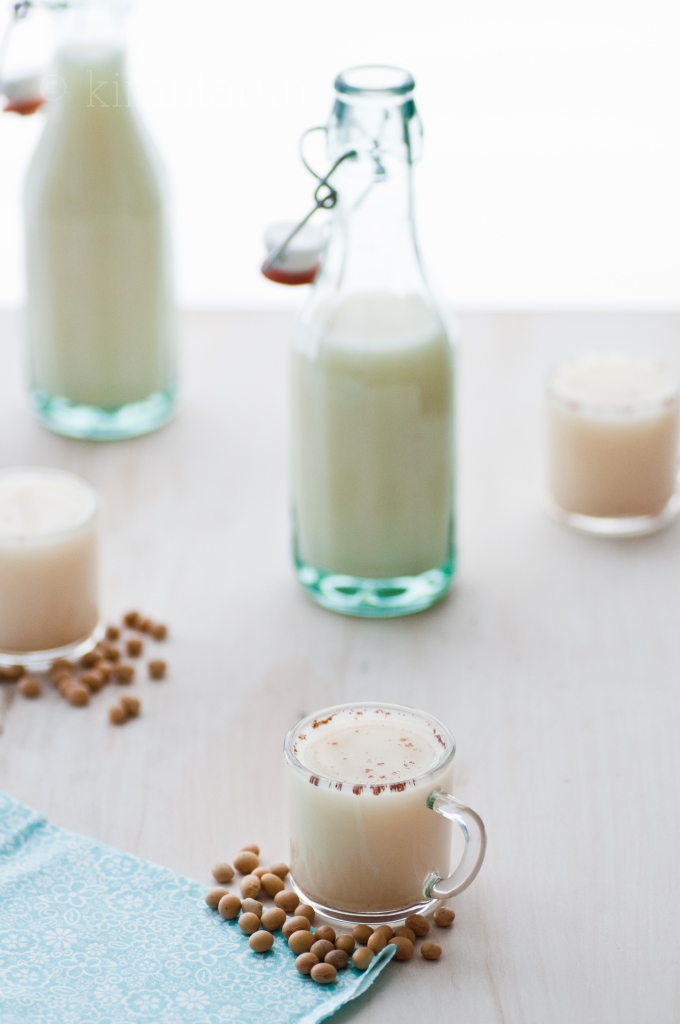 Soy beans has a special place in my heart. Nothing seriously ill, just a fondness.
Naturally I would love to dive into a cup whenever I get a chance since I grew up indulging in boat-load of soy milk and pudding. I've never learnt how to make it until recently. There's a distinct difference in flavor. It tastes fresher, lighter and not chalky at all.
Chalky is blah.
Most importantly, it's SUPER EASY TO MAKE YOUR OWN HOMEMADE SOY MILK.
Do it now.
Do you need anymore convincing? I just did it for you, in capital letters.
Darn, I should have used bold fonts or perhaps underlined it? MISO-pportunity.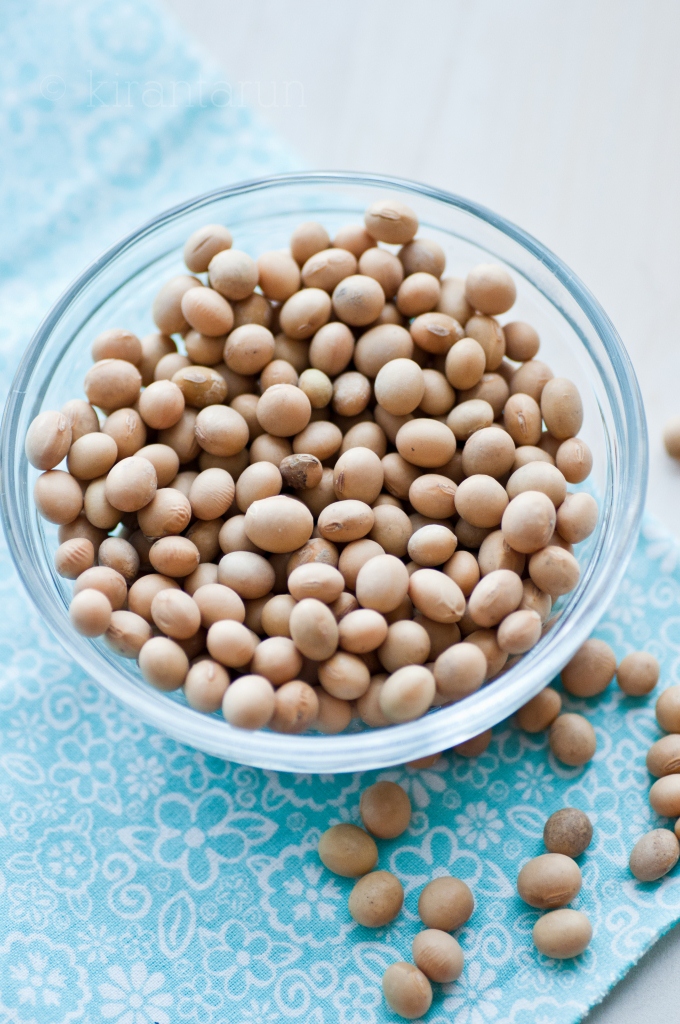 I chose to flavor it with cinnamon and honey. And you can absolutely go with the drift or create your own concoction.
Just don't tell me about it. I might cry of jealousy.
Ok, tell me about it and I would pray that I have the ingredients in my pantry to recreate.
I wonder how would it taste with peanut butter? Or nutella? Or Almond milk mixed in? Drooling much? Pick up your jaw and get working on this recipe.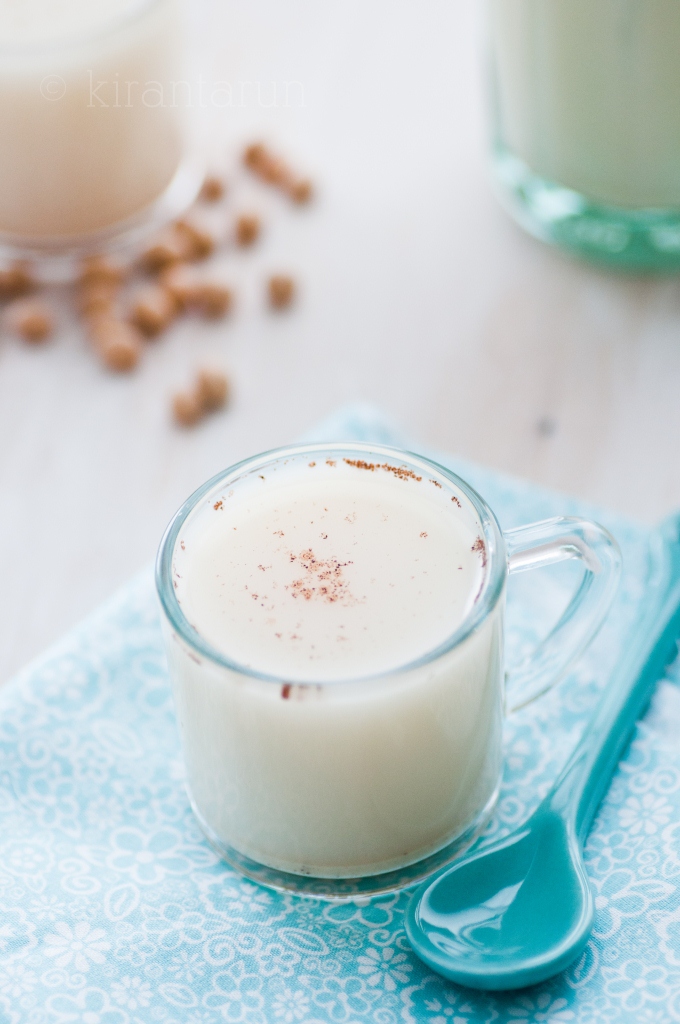 Print This Recipe
Ingredients:
2 cups organic dried soy beans
3 cups water
to flavor: cinnamon powder & honey
Directions:
Soak beans for 6-12 hours (preferably overnight). Rinse and switch out water* in between.
Rinse beans and add it in a saucepan with enough water* to submerge beans. Boil beans for 40-45 minutes on medium high heat. Stir and add more water (if needed) to avoid burn.
Skim out particles/foam that floats during the boiling process.
Allow beans to cool before blending.
Line a huge fine mesh strainer/colander/sieve with cheesecloth and place it over a large bowl or pot.
Add 1 cup of beans at a time in a high capacity blender with 1.5 cups of water. Blend until smooth.
Remove blended soy milk and strain the liquid through cheesecloth. Twist and squeeze as much liquid as possible.
Repeat for the balance of soybeans.
Pour freshly pressed soy milk into a pitcher and chill before serving.
To serve, add a dash of cinnamon powder and a drizzle of honey, mix and slurp!
*Note: water rationing for soaking and boiling needs to be accounted for, separately.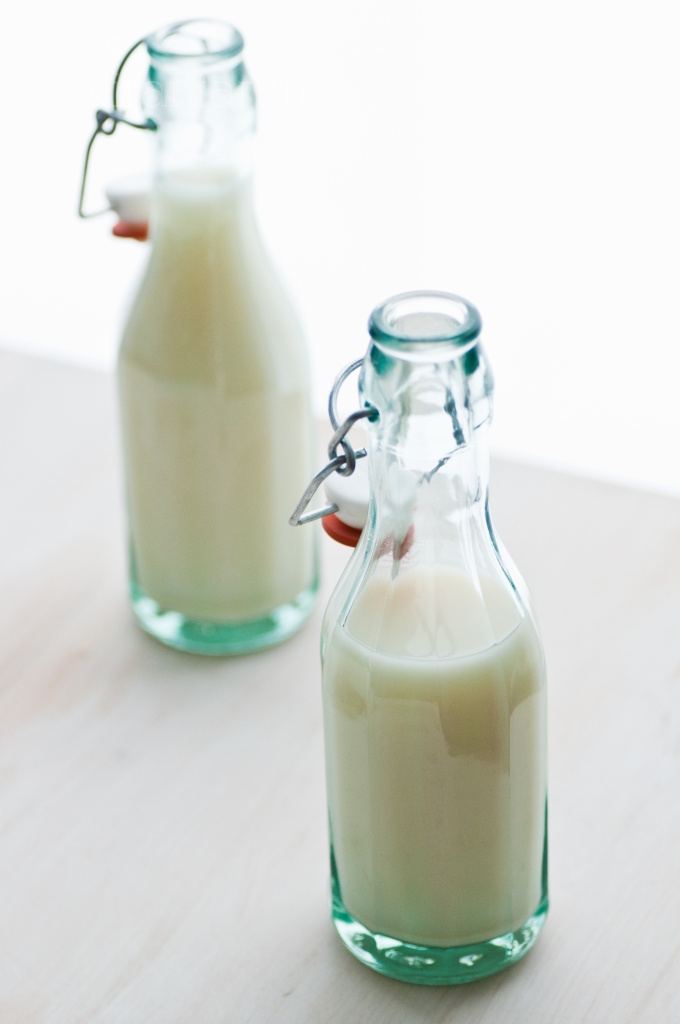 On a separate note, we would be attending Food Blog Forum this weekend at Disney, Florida. If you are attending, don't forget to say Hi. If not, don't fret. Follow our shenanigans on Twitter, Facebook and Instagram!
Off to play catch up on emails. It's bursting on the seams, I kid you not.
Have you made homemade nut milk before? Which is your favorite?