H
i Friends!!
We went to Miami yesterday. Something we didn't plan much earlier because its been a while since we had an impromptu road-trip. Nothing beats the thrills of the unknown or unplanned.
The best is always impromptu, my friends 🙂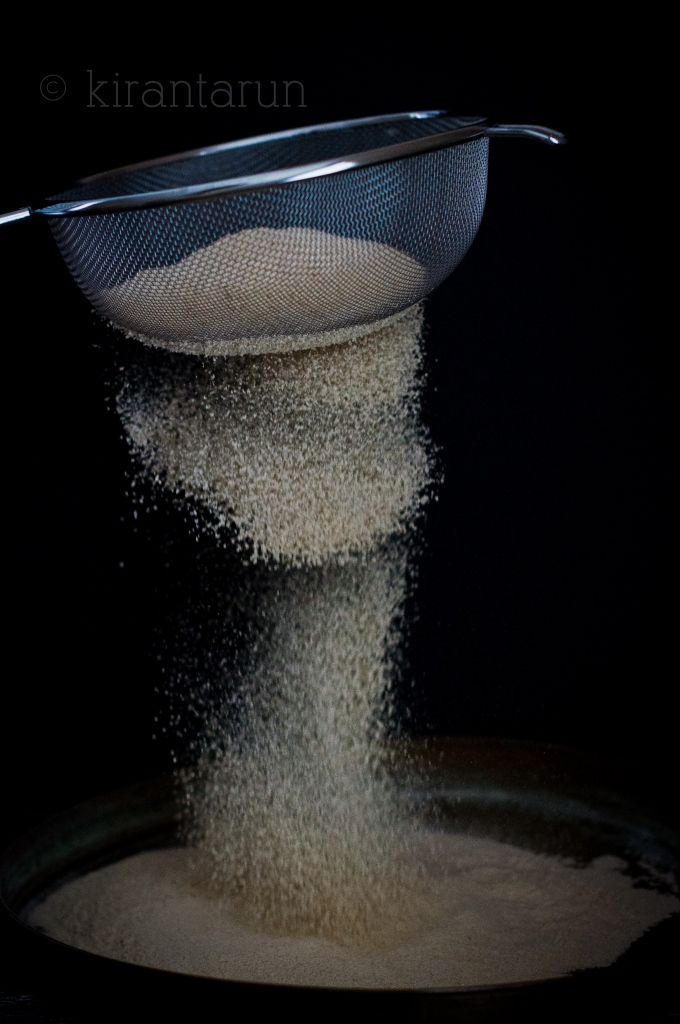 Surprisingly, I didn't take any photo of what we saw, ate or drank. We just had fun being in the moment. Not ruffling through an enormous handbag looking for my phone and trying to capture "the perfect" moment.
Just chose to live in the moment.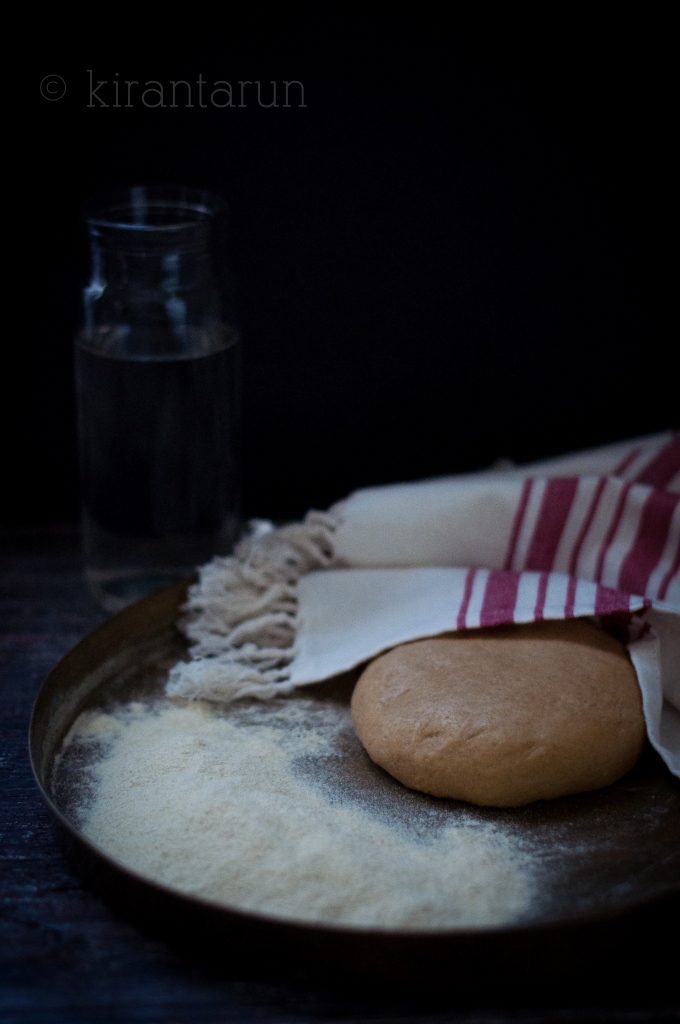 Its mind boggling how much I have allowed technology to pretty much dictate my life. Take the cellphone for example. I can't even remember a decent amount of contact numbers by heart. Everything is stored in that tiny chip of sim card.
And what do we do with our enormous brain? Daydream about recipe ideas of course 😉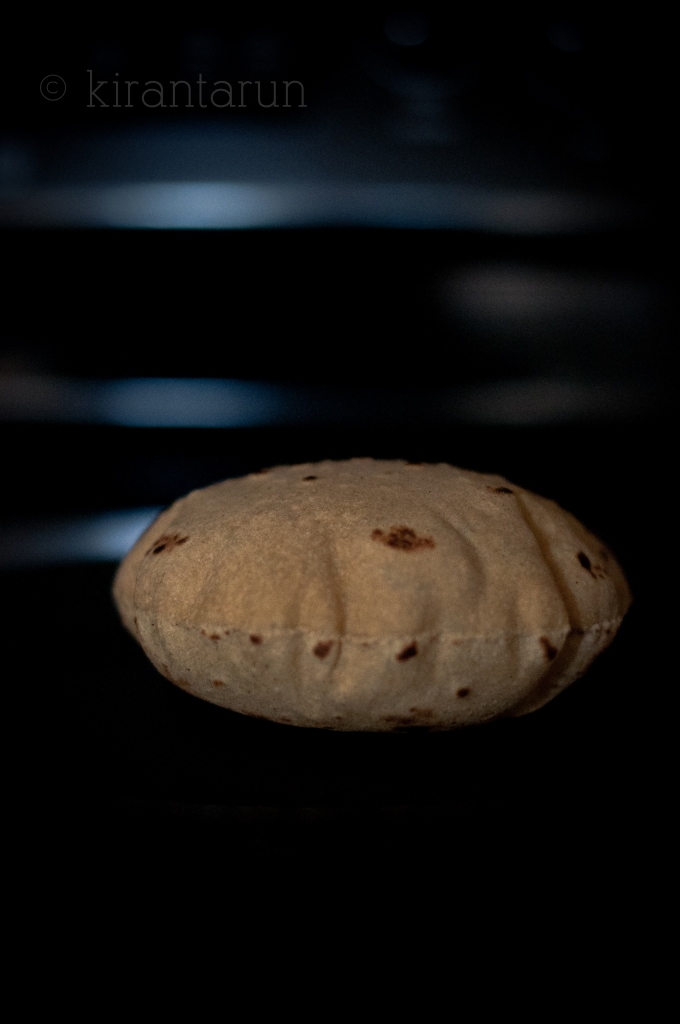 Take this recipe for example. For some, it might seem minute to day-dream of making homemade chapati's (or phulkas!). It's a basic necessity in our household. I make it all the time but never thought of sharing it until today.
There's no secret of making this staple Indian flatbreads. It takes some spontaneity and time-away from technology to make this happen.
That's all. And oh, you'll need this recipe too 😉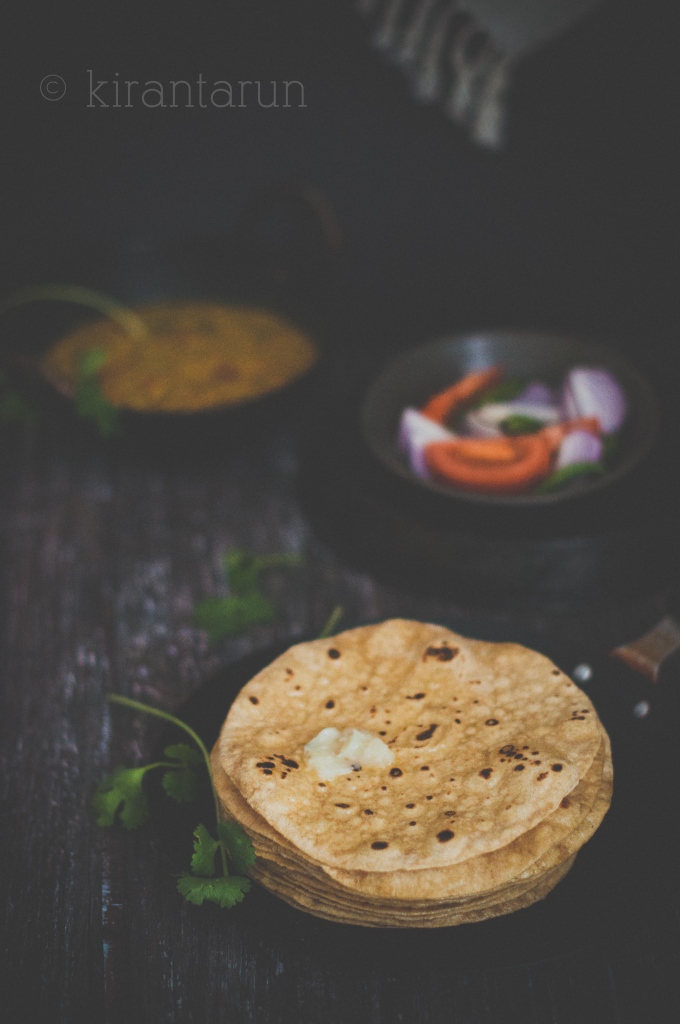 Print This Recipe
Ingredients:
2 cups of durum whole wheat flour (atta)
1/4 tsp salt
2 tbsp ghee, melted
scant 1 cup of luke warm water
Directions:
Add everything except for water, in a large non-reactive bowl. Mix well.
Gradually drizzle in warm water to the mix until it binds into a soft dough. Knead for 5 minutes and allow dough to rest for 15 minutes, covered with a kitchen towel.
Heat a flat iron skillet on medium-high.
Divide dough into equal portions. Roll between palms and apply gentle pressure till the dough balls are smoothly rounded. Make as many to keep ready for rolling out.
Flour surface and rolling pin. Flour the dough ball as well.
Roll dough ball into 6 inch circles or as thin as possible without tearing. If the dough begins sticking on surface and rolling pin, lightly dust with some whole wheat flour on both sides.
Place rolled out chapati on hot skillet for a few seconds before flipping over. At this point, some brown spots would begin appearing. Using a spatula, lightly apply pressure to the puffed areas all around.
Flip again and lightly apple pressure making sure chapati is cooked on both sides.
Remove cooked chapatis, spread a thin layer of ghee. Keep it covered to retain softness, while making the rest.
Serve hot with preferred sides.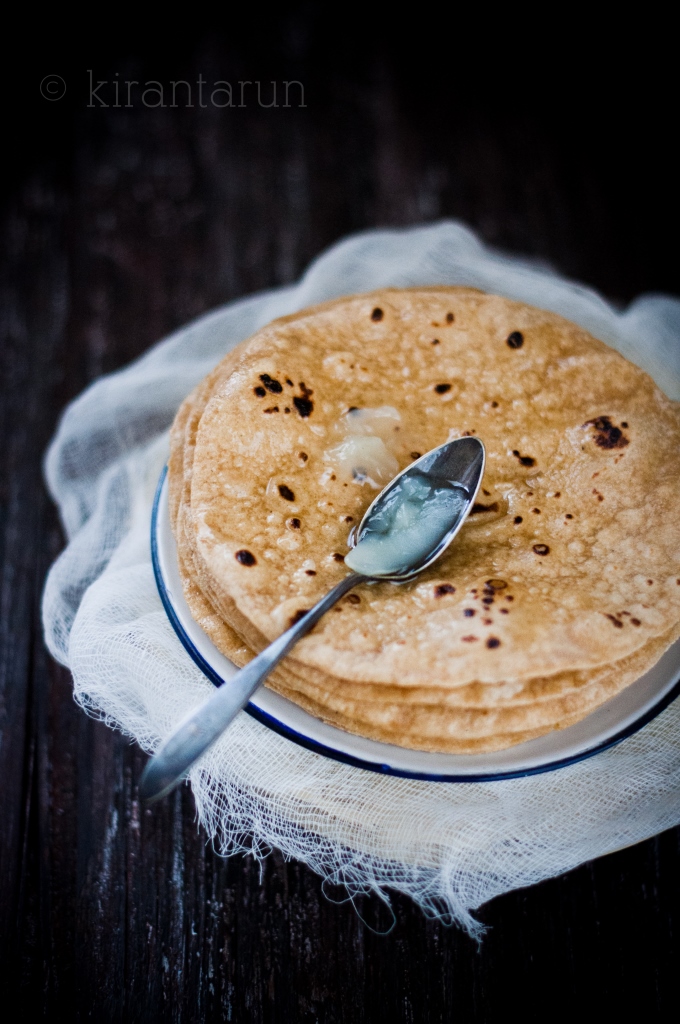 I hope this post and recipe has inspired many to treasure moments in life by putting aside the technology that has already consumed so much. Get into the kitchen and have fun experimenting with recipes for a change.
Sometimes, its the "impromptu's" that's more exciting!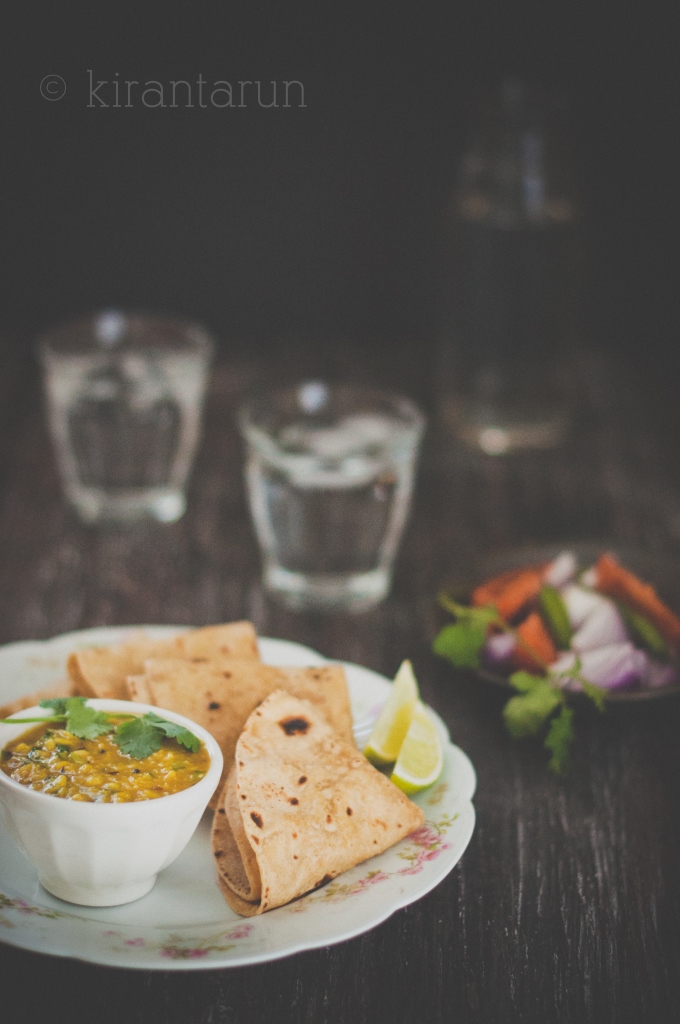 Have you done any impromptu's recently? Please share 🙂