Confession: I love Pumpkin. And I am totally in love with Pumpkin Spice Latte from Starbucks. But let's face it, it's way expensive and being a seasonal beverage, less accessible. So, I tried to recreate something similar at home and it was a success! So long you hoard on Libby's Pumpkin supply to last you till the pumpkin season arrives again 😉
Let's start by brewing some tea.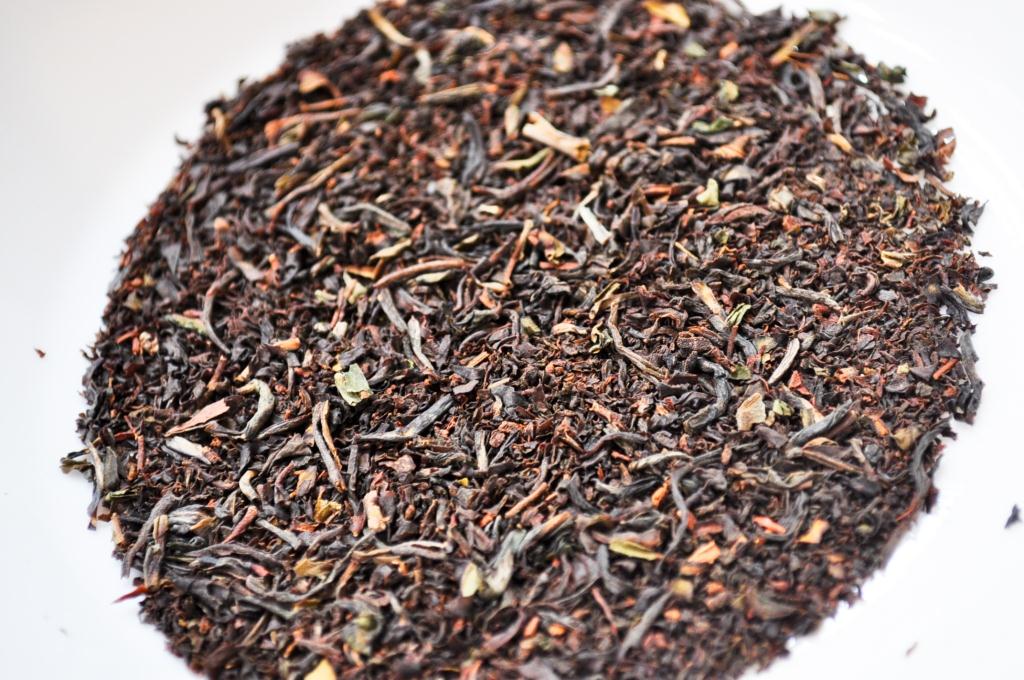 I used some loose tea leaves for brewing. You can also use teabags, but I find loose tea holds up fresh flavors.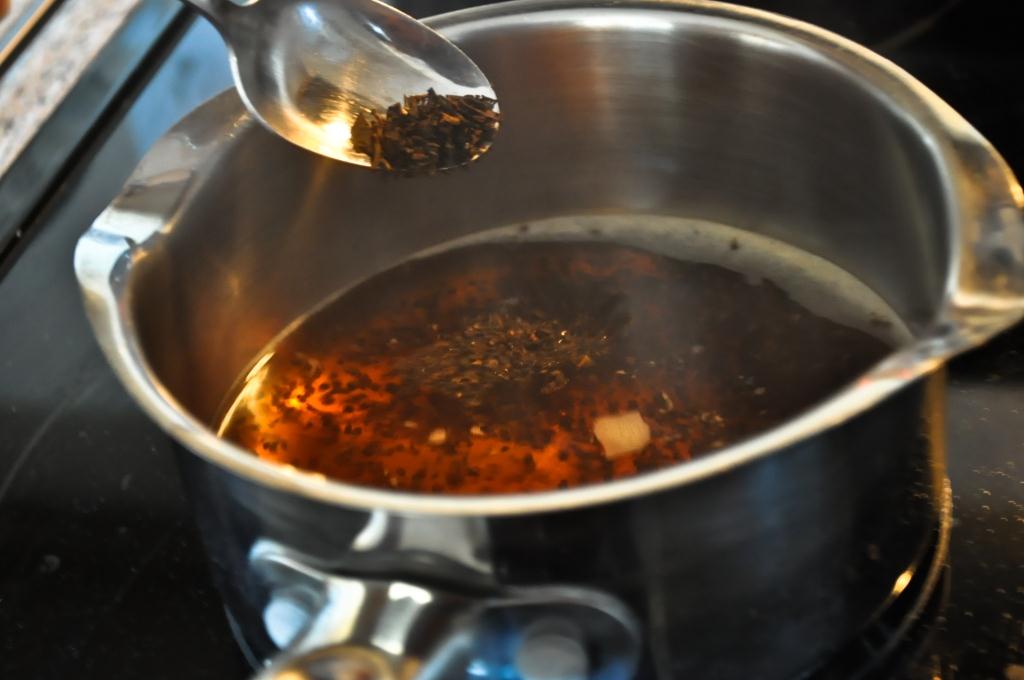 I used two different brands of loose tea leaves for best of both worlds: flavors & depth 😉 This makes one cup of chai, so 1 & 1/2 tsp of tea leaves into simmering water. Let it steep for 5  minutes. Don't boil. You wouldn't want to end up with bitter tea. Trust me, it ain't worth it. I meant, the bitterness.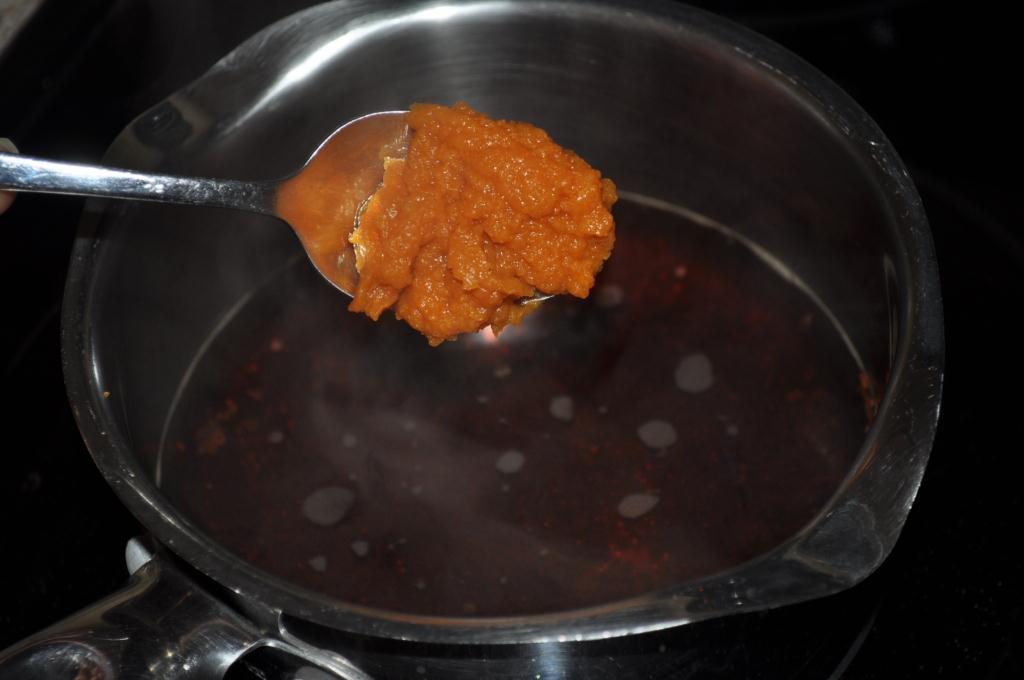 After 5 minutes of tea steeping, add 1 tsp of pumpkin puree. Stir to combine.
Did you noticed how cold and dark these 3 photos turned out to be? My kitchen is without natural lighting! No windows. A photographer's nightmare. Le sigh. Anyways.. back to the tea.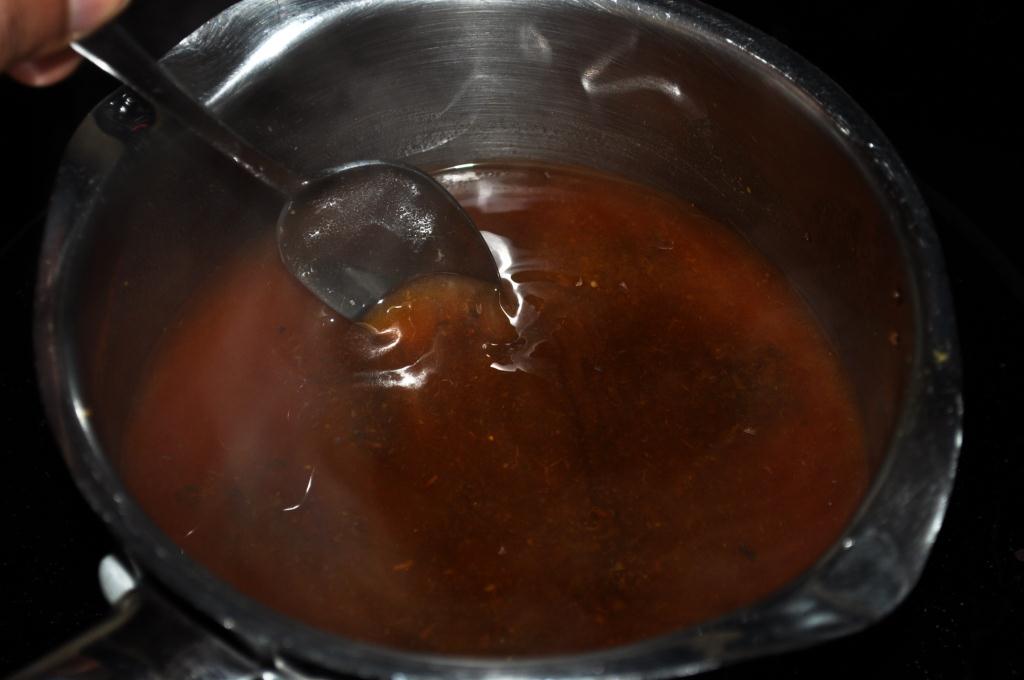 Resulting combination of tea & pumpkin puree –  a dark, almost amber like concoction.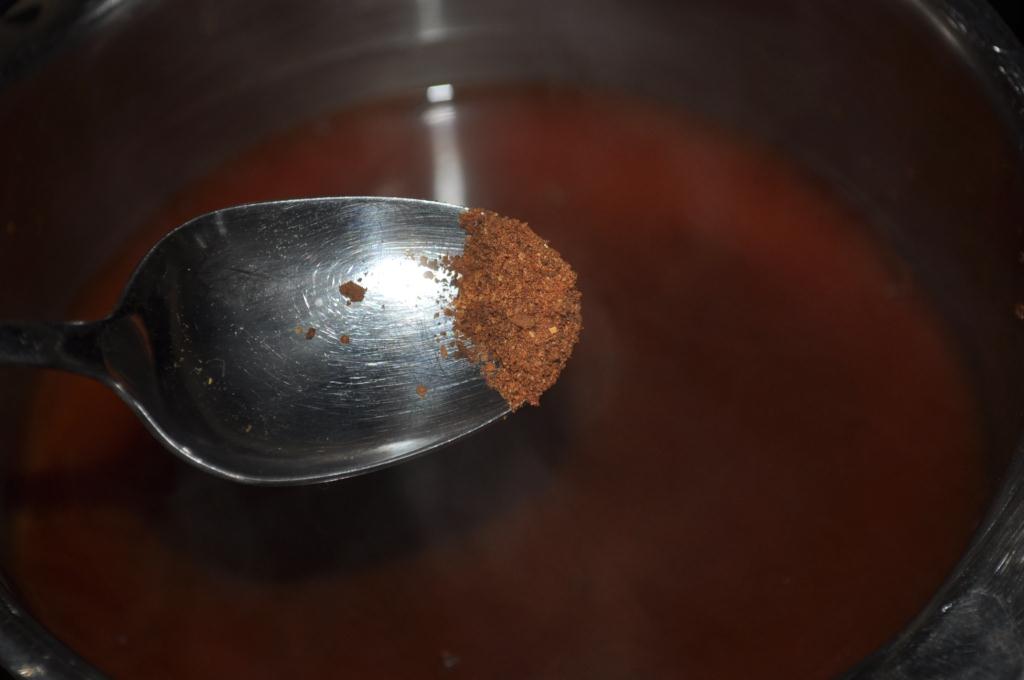 Now, throw in a pinch or two of your favorite spice. Pumpkin spice would work wonders over here. I made my home-made spice blend that consists of cinnamon bark, nutmeg, cardamom seeds and cloves, all blended in a spice grinder. If you have mortar and pestle, go ahead and work that biceps.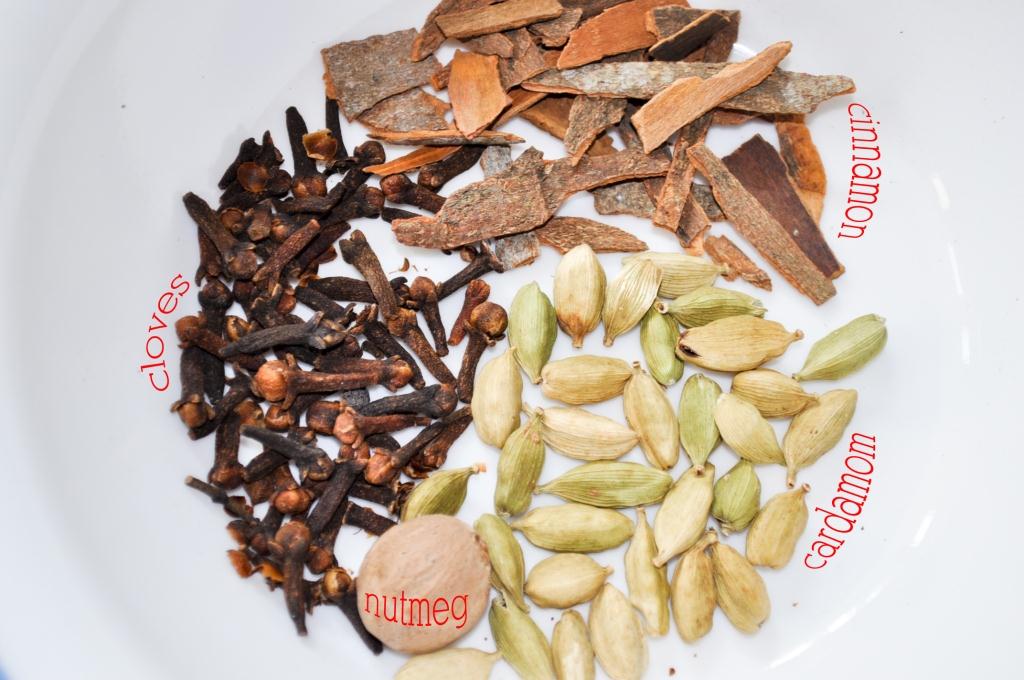 For a little sweetness, add 1 tsp of local honey. I love to spike mine with less sugar. Instead, add more milk to balance out the strong flavors.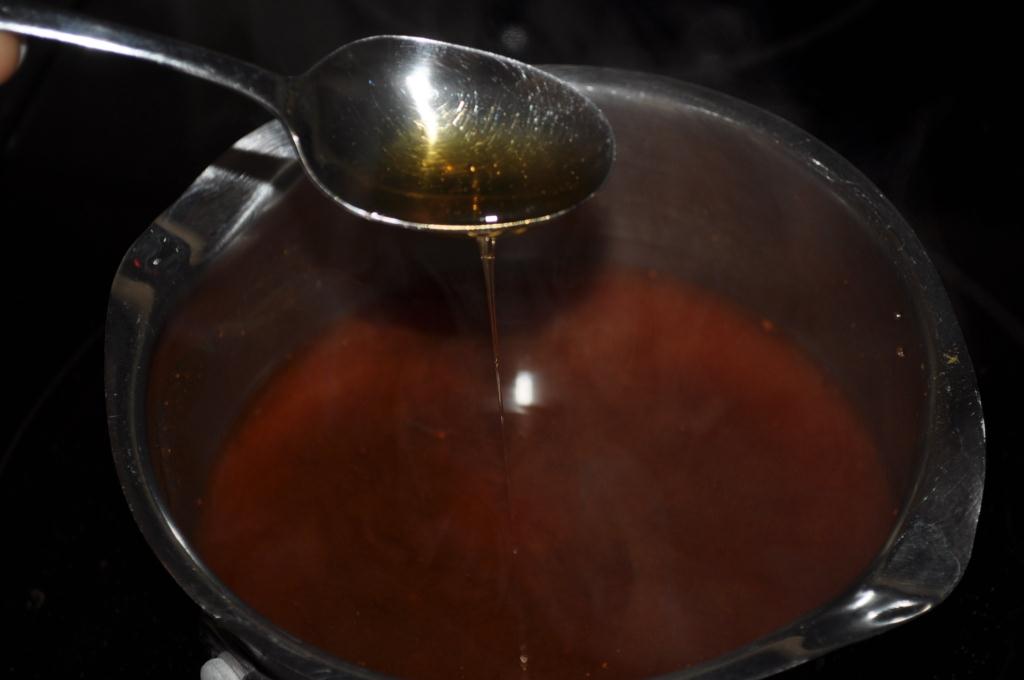 Now comes the best part. Milk. And creating the foam, mmmm.. to achieve the latte effect 😉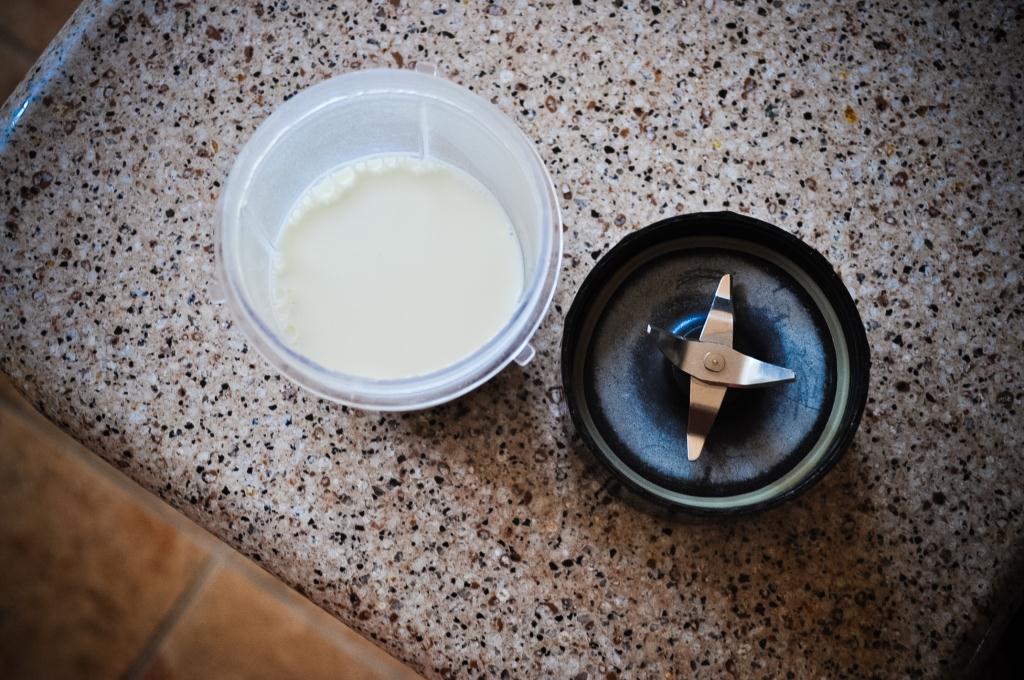 Introducing.. my handy, dandy Magic Bullet blender. This was a house-warming gift and perfect size for the two of us 😉 If you don't own one of these babies, any blender would work.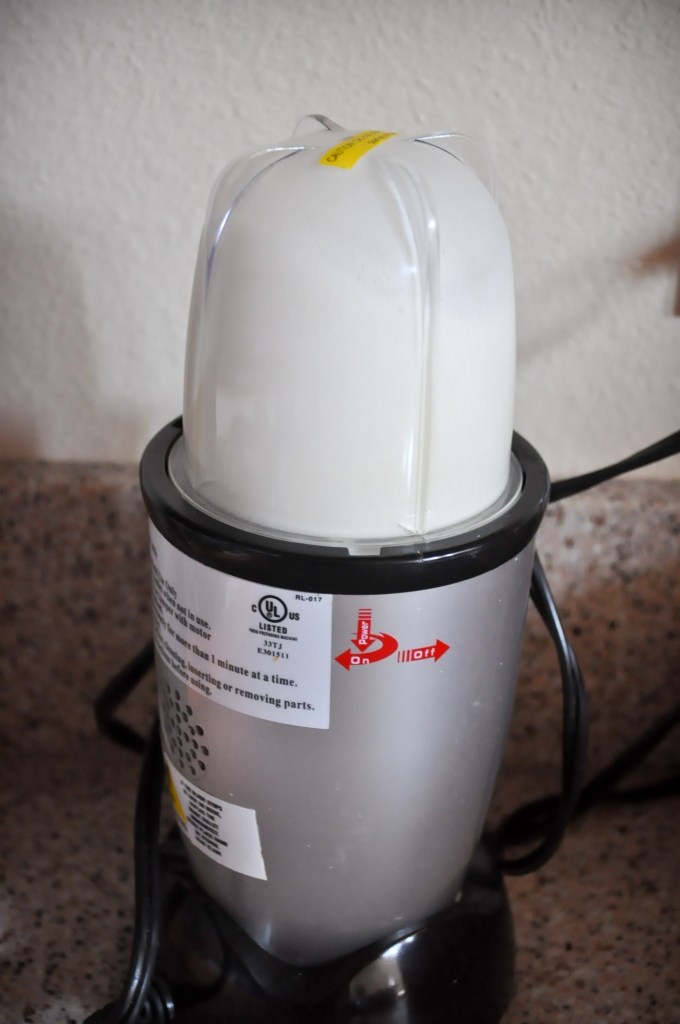 Depending on how much milk you prefer in your chai, add cold milk and whip away till concoction comes out frothy and foamy. YUM 😀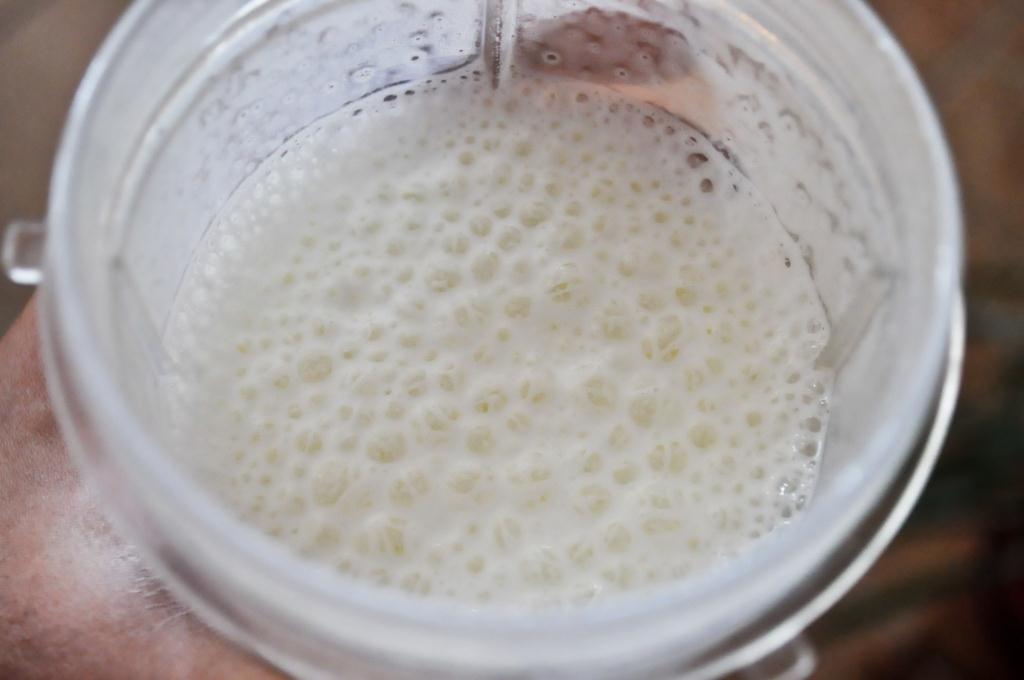 Stick it in the microwave for 20 seconds just to take some of the chill off. DO NOT BLEND HOT MILK. I REPEAT, DO NOT EVER BLEND HOT MILK. It's very unsafe. Start cold, and once it foams, warm it up in the microwave.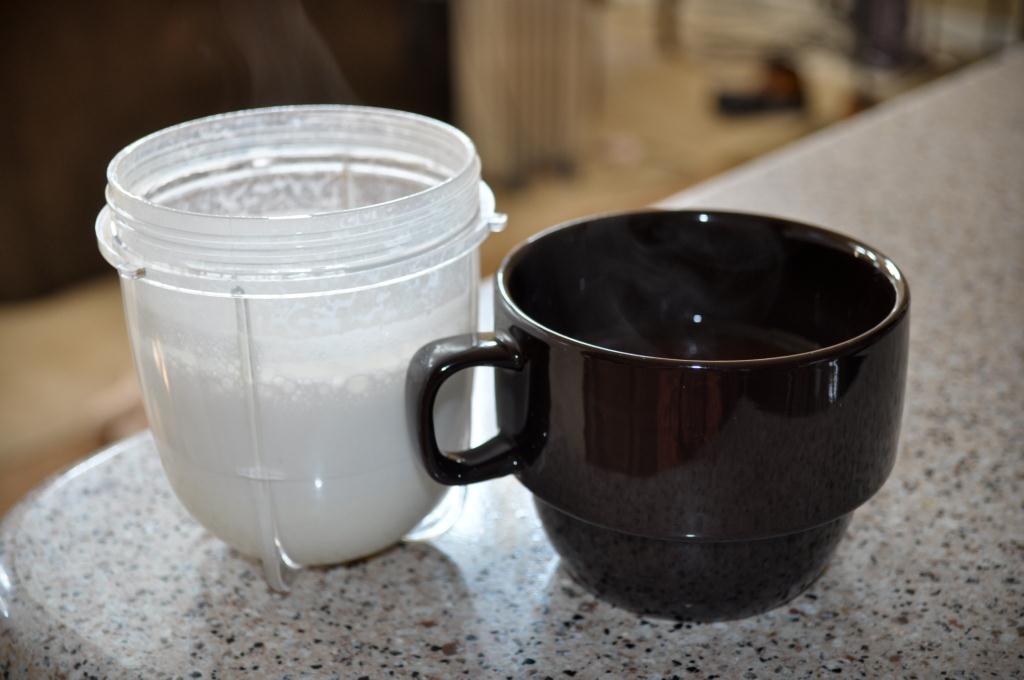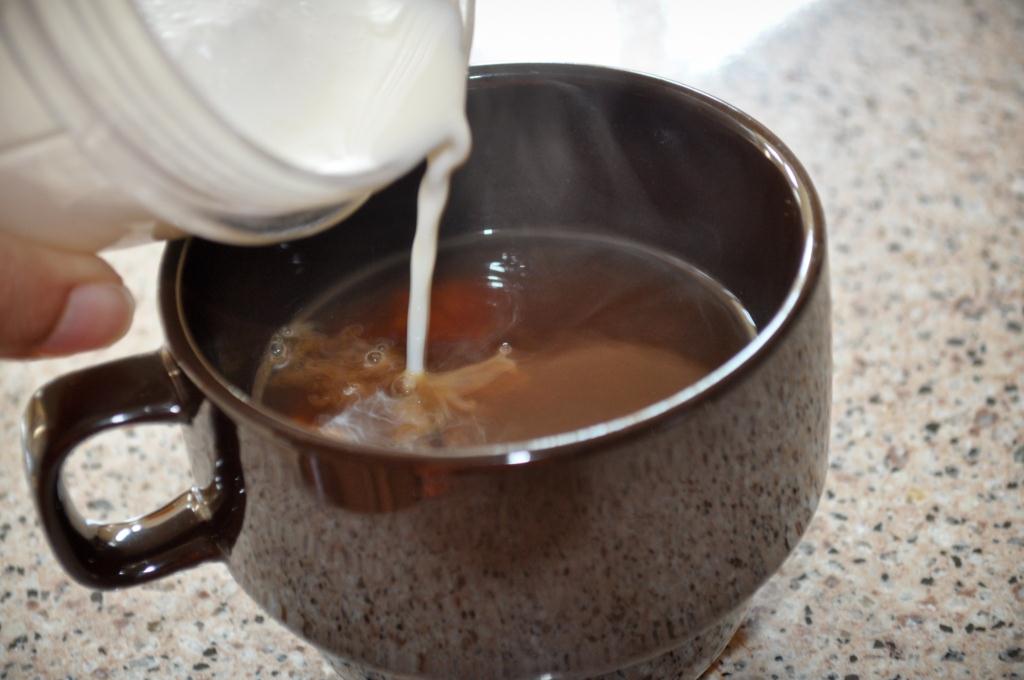 Gently, add the frothy/foamy milk into a cup of hot tea. Go very slow as you don't want to break up the foam.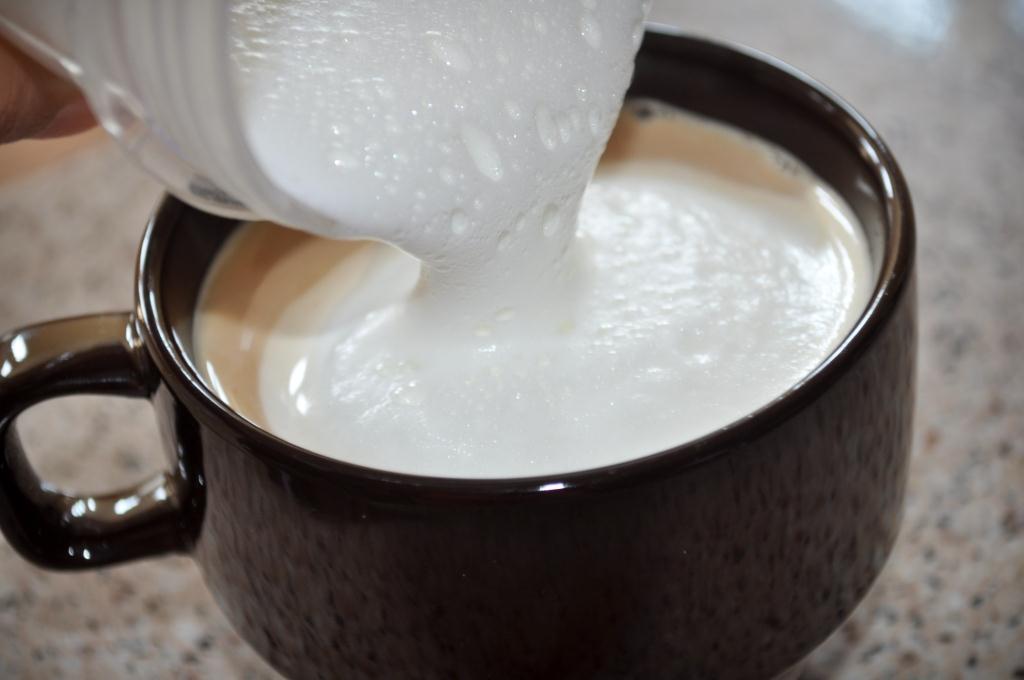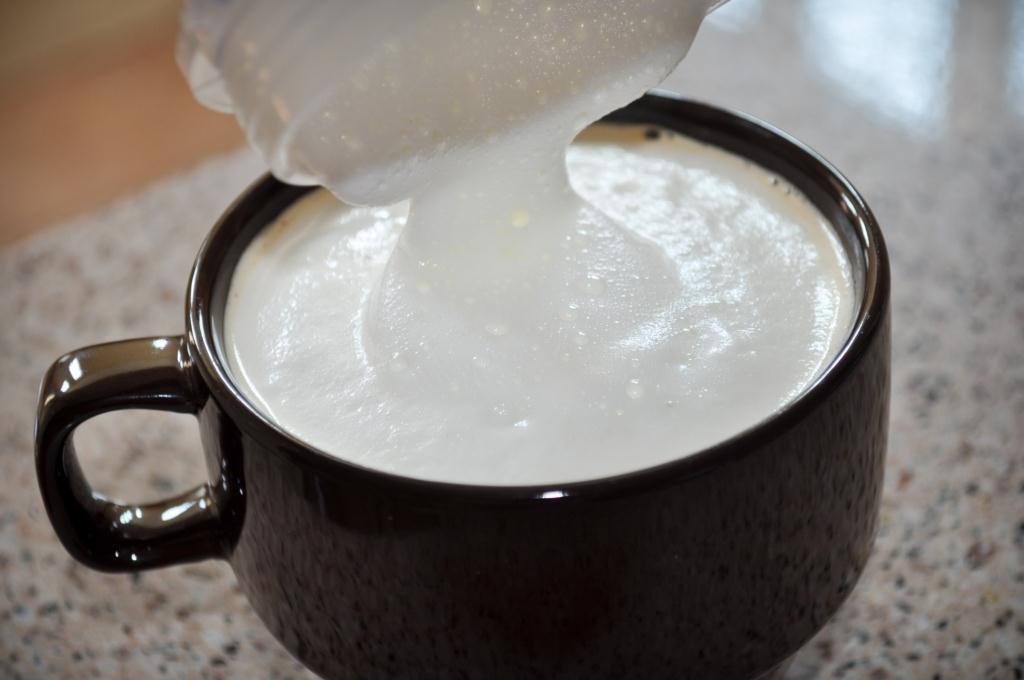 Top the foam with a few drops of tea and there you have it. A delicious hot cuppa latte to soothe any soul. Save yourself and $$$ by making this today. Of course, I have nothing against Starbucks 🙂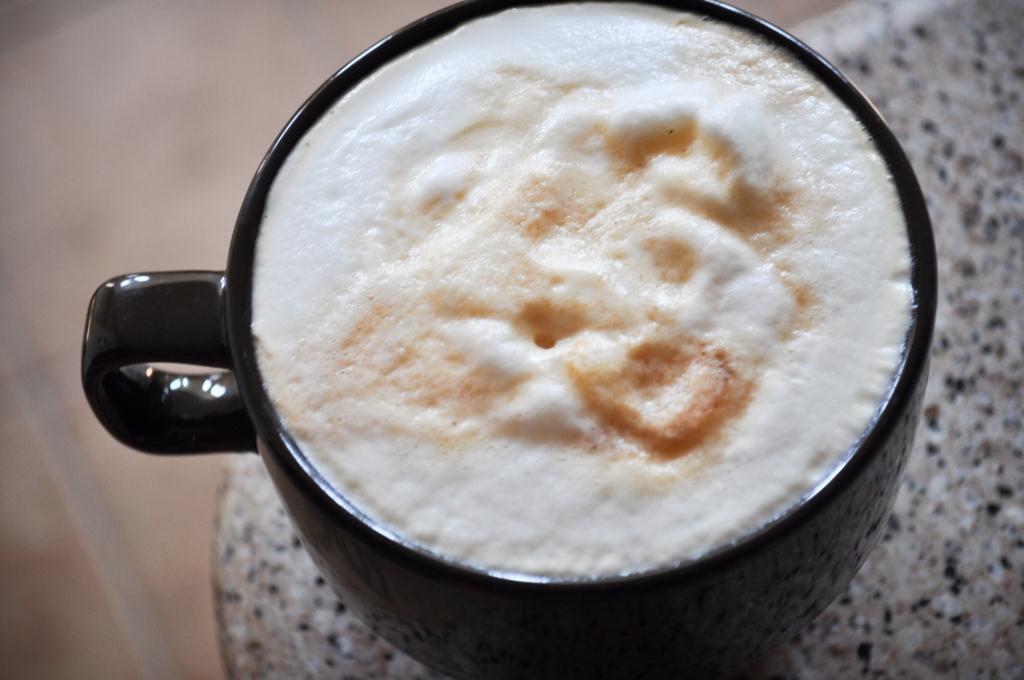 Cheers!
What's your favorite go-to winter beverages? Is it always Starbucks? Feel free to link your recipes 🙂
__________________________________________
p/s: This recipe is eye-balled because not everyone likes a watery latte or a creamy latte, or a too sweet latte, or a strong latte. Get it? Coz I could go on and on with different permutation and combination's 😉