I've read, watched on TV and heard a lot about food trucks serving local street foods famous in places such as New York City, Los Angeles etc, but never had the opportunity to sample (not even during our recent vacation in New York City). Until yesterday, thanks to Orlando's first ever food truck bazaar, there were mobs of people in line waiting to sample several food truck goodies. Photos action speaks louder than words, so here we go. Of course, you can expect some excerpts. Being a chatterbox, I can't help it 😉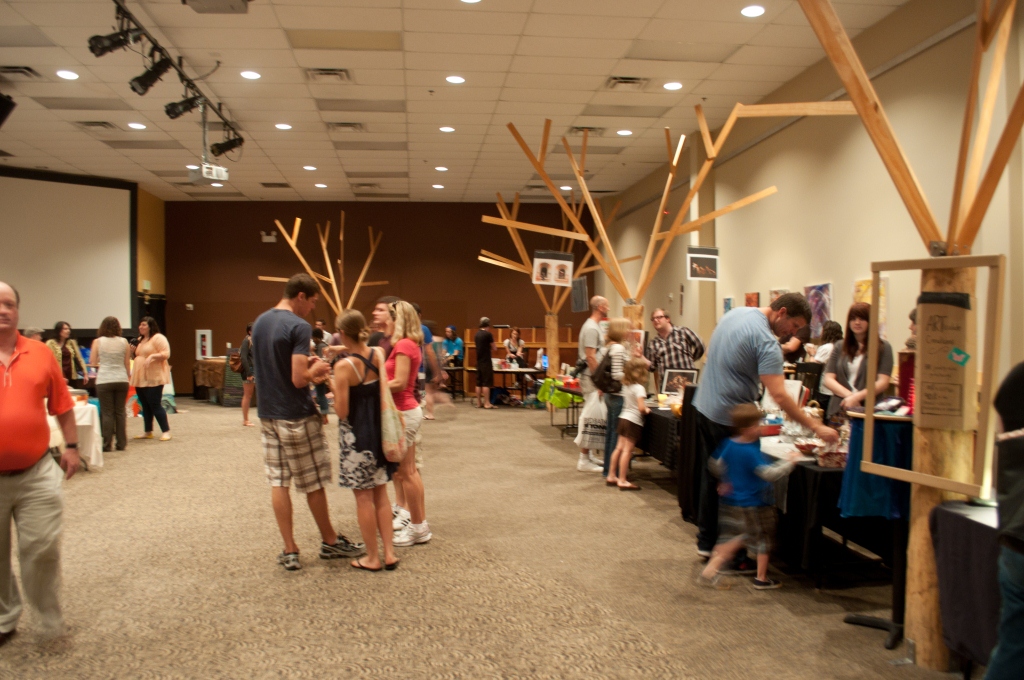 Indoor: Exhibitions of various arts, accessories etc.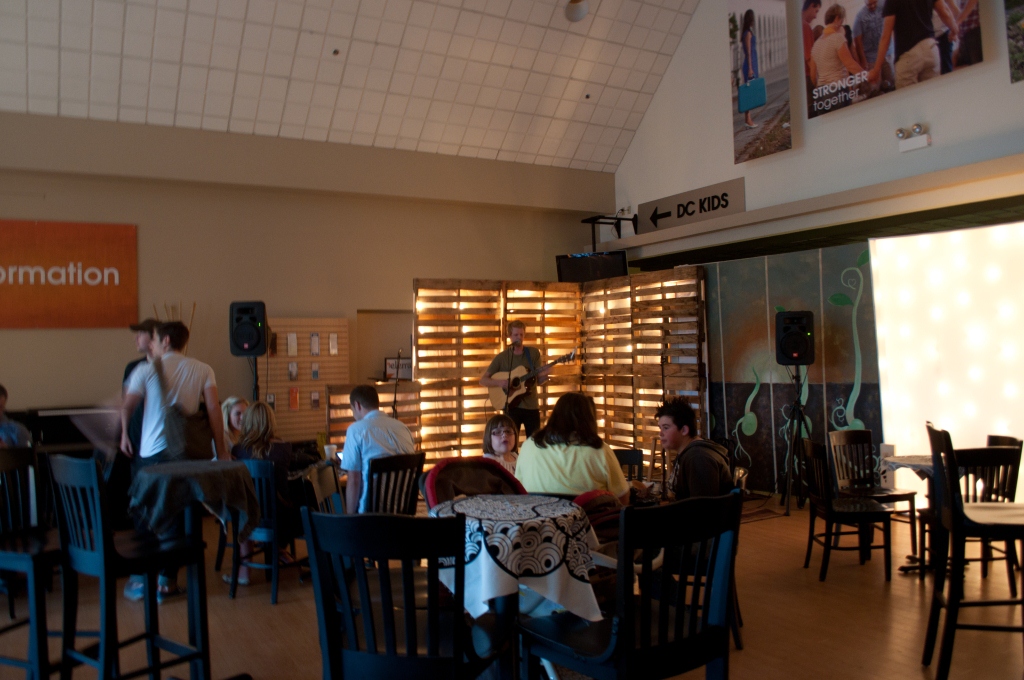 Live music for entertainment!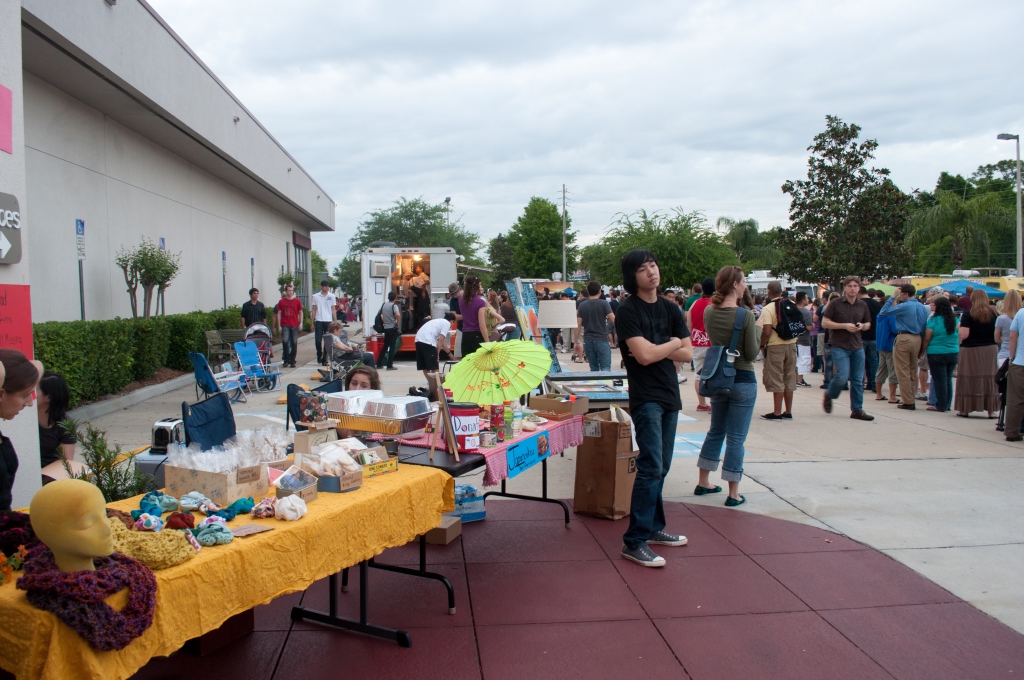 Outdoor: Several arts, accessories, plants, etc on sale.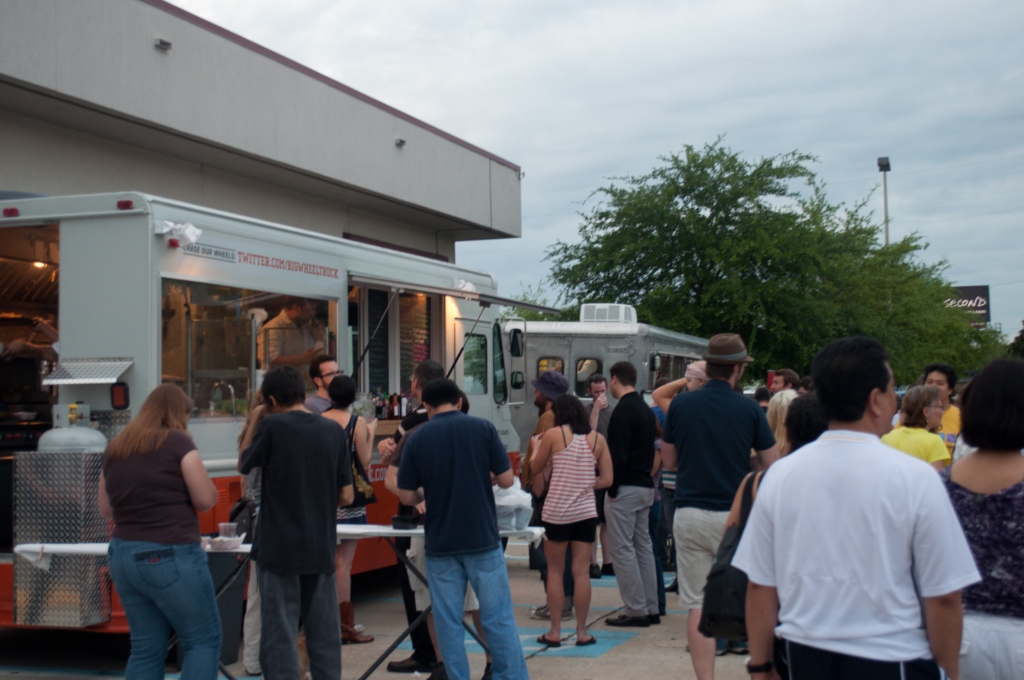 Food trucks galore!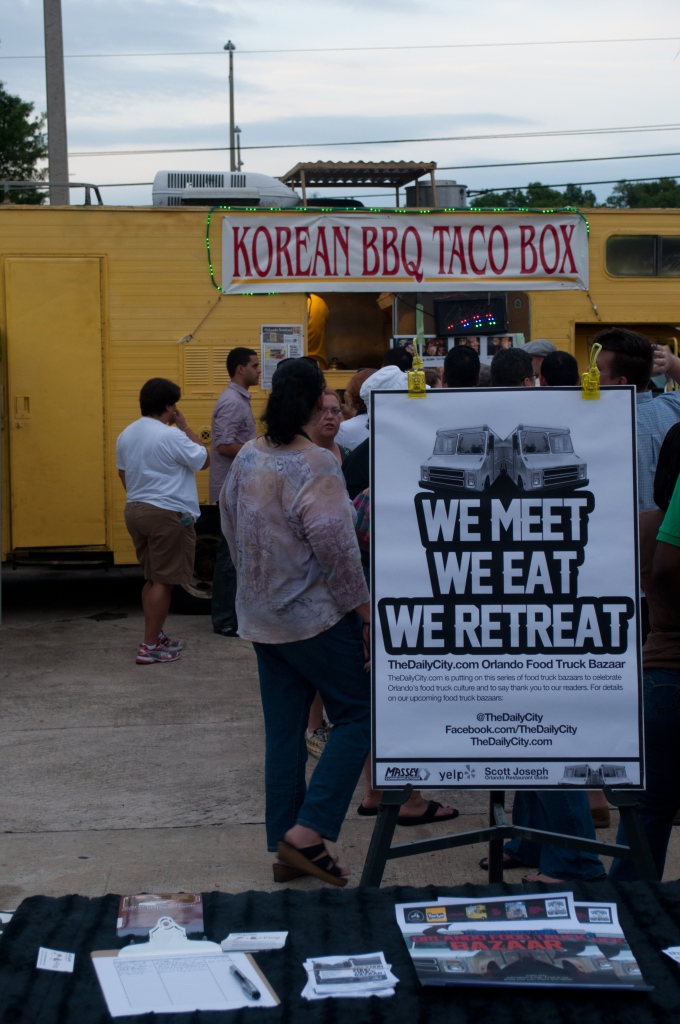 Yum Yum were out of cupcakes so fast! Not happy! I was in line for more than 30 minutes.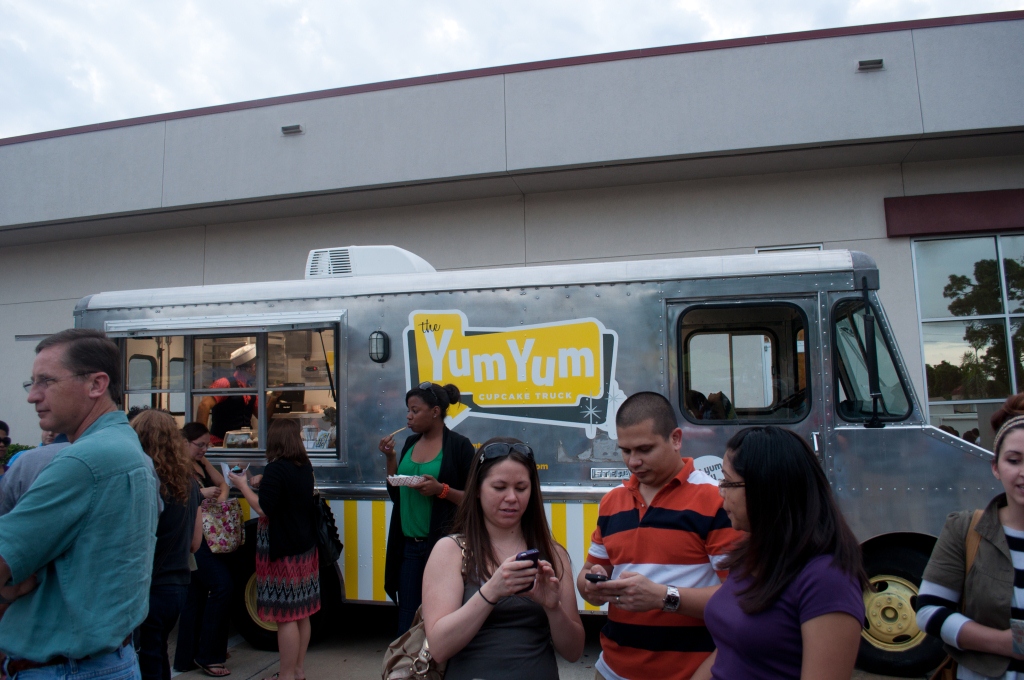 Growing crowds! I think the organizers were not expecting such huge turn up. Social media surely rocks! Here's a little video to show you the grandeur of this event: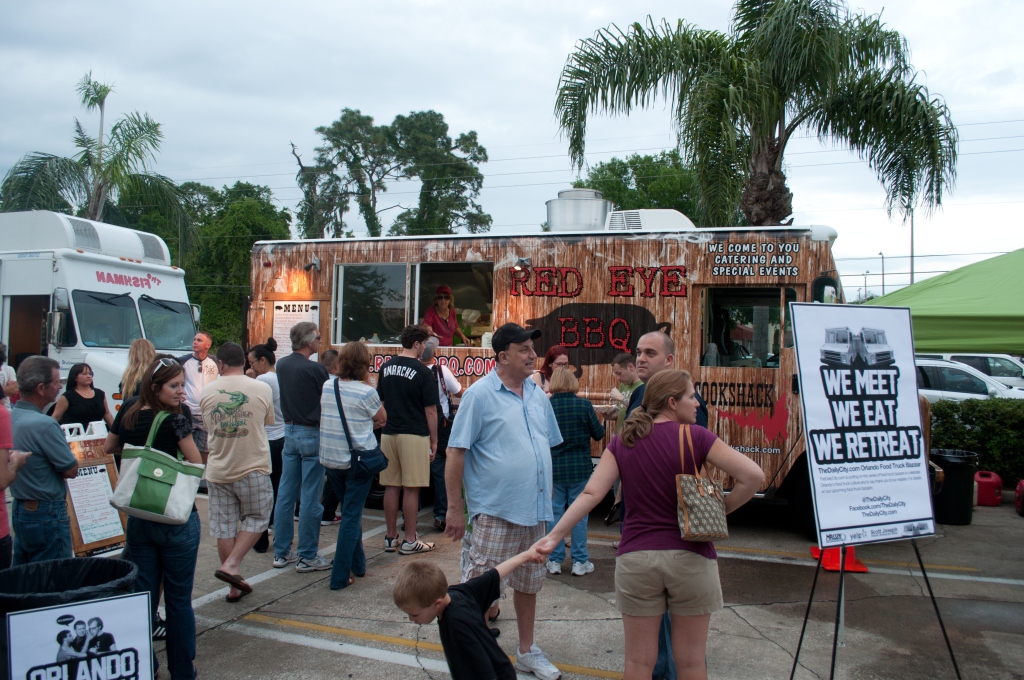 Rule of thumb: Always follow event organizer's tweets/facebook to be informed of contest or sweepstakes. I won $20 and Orlando Live bumper sticker just by locating Peter Murphy and mentioning "Keep Orlando Awesome"! He was also offering tickets to Florida Film Festival, but I denied since I am already on-board and would be covering the festival as media 🙂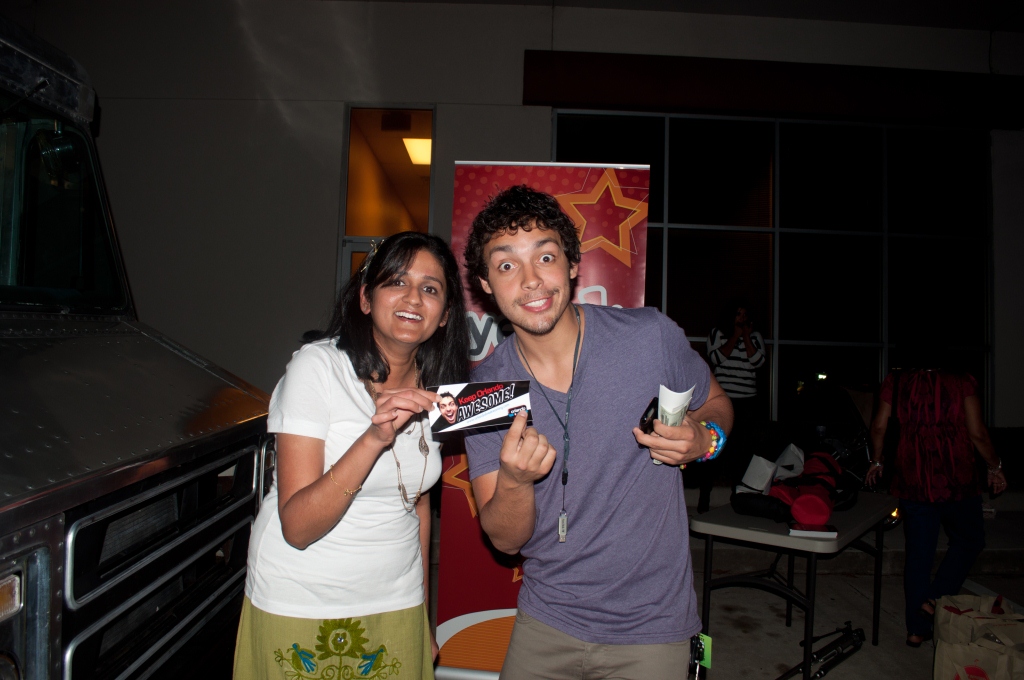 Being a food blogger is sometimes too risky. I spent way too much time covering the event instead of stuffing my face 😀 We could only sample fish tacos from Winter Park Fish & Co. Most of the food trucks were either out of foods or had long lines!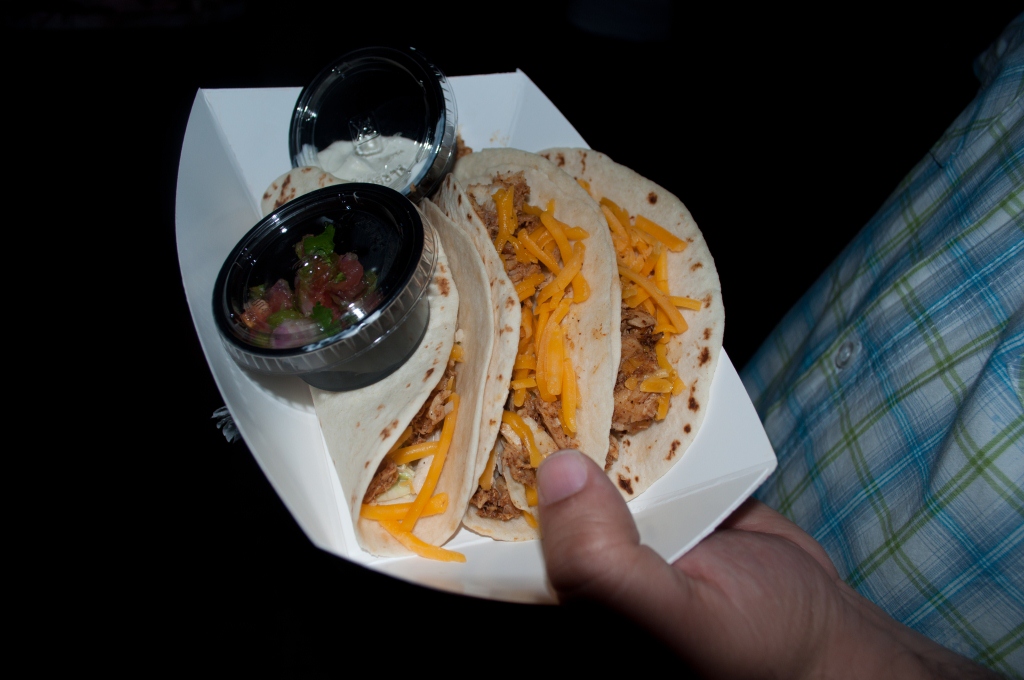 Those fish tacos were too cheesy and not at all tasty. Come on Fish Co, you could've done better than this!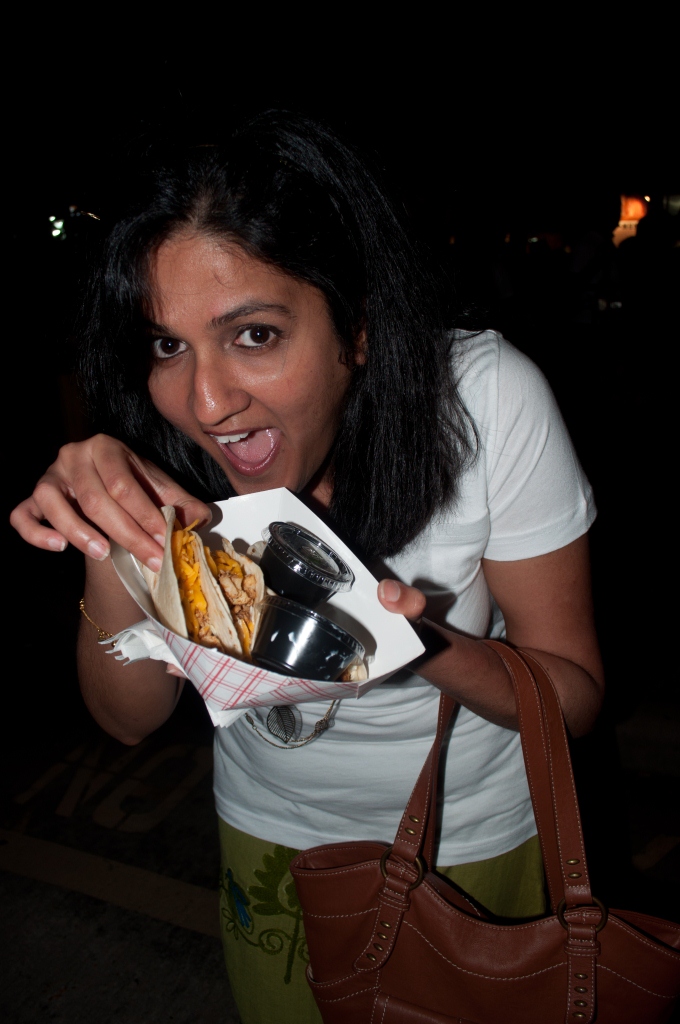 Anyways, overall this event was more than successful and we can't wait to attend the next food truck bazaar. Hopefully with more delicious foods and lesser wait time 😉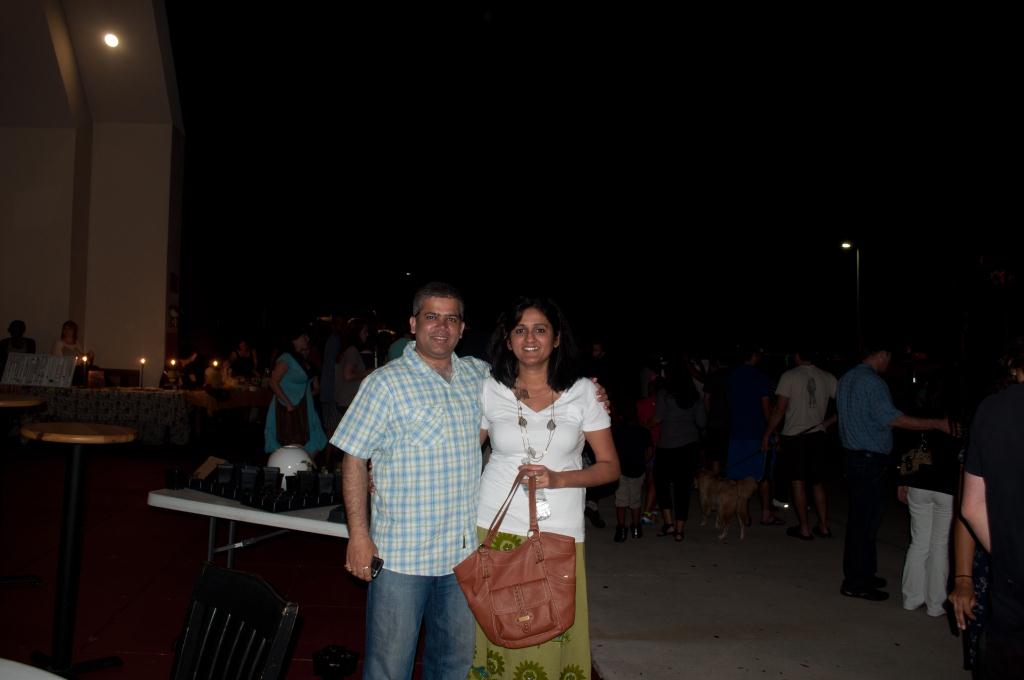 A huge kudos goes to Mark for organizing a successful, first time ever Orlando Food Truck Bazaar! What an exhilarating event it was yesterday. Thanks Mark, you made City Beautiful proud 🙂
Have you sampled goodies from food trucks before? Any favorites?