T
he biggest takeaway from living abroad is — food.
At least, to me. I'd love to think food connects people and culture. And I did that as soon as we made US our home away from home.
Take it from me — food does bridges gaps.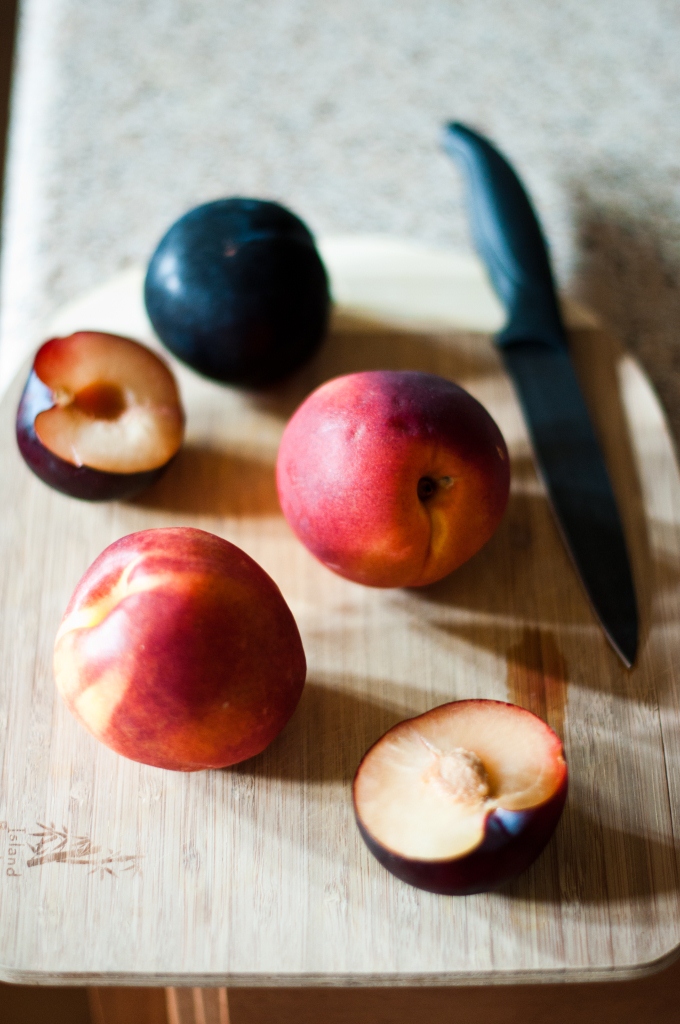 Ever since my few experiments with balsamic vinegar, it only seemed natural that I try the reduction. Reading about how delicious it is smothered over desserts had me convinced.
Desserts itself is self-convincing. But I needed persuasion for balsamic reduction.
And the verdict?
Its worth the effort for sure. I could never see balsamic the same way. Ever.
Get your final taste of summer fruits smothered with balsamic reduction. No joke.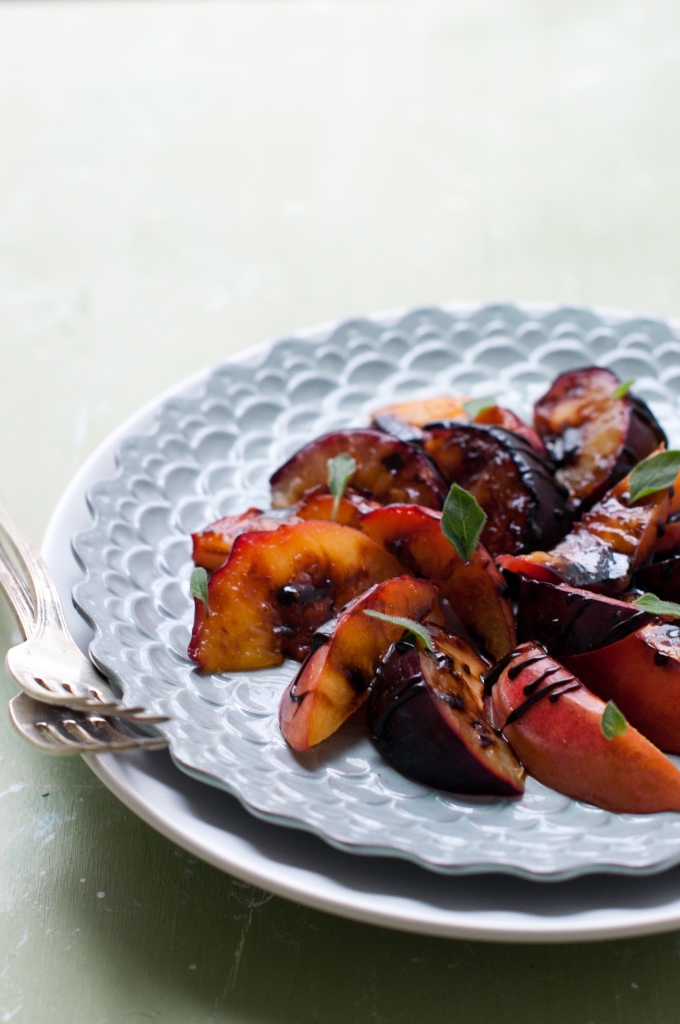 Print This Recipe
Ingredients:
2 peaches
2 plums
2 nectarines
1/3 cup balsamic vinegar
1 heaping tbsp honey
Directions:
Halved all stone fruits and grill until caramelized. Set aside.
Heat a small saucepan to medium. Add balsamic vinegar and boil until thicken (5 minutes). Constantly stir to avoid burn.
Add honey and stir balsamic vinegar until thickened. Remove from heat.
Serve freshly grilled fruit with a drizzle of balsamic vinegar reduction. Gobble up, immediately.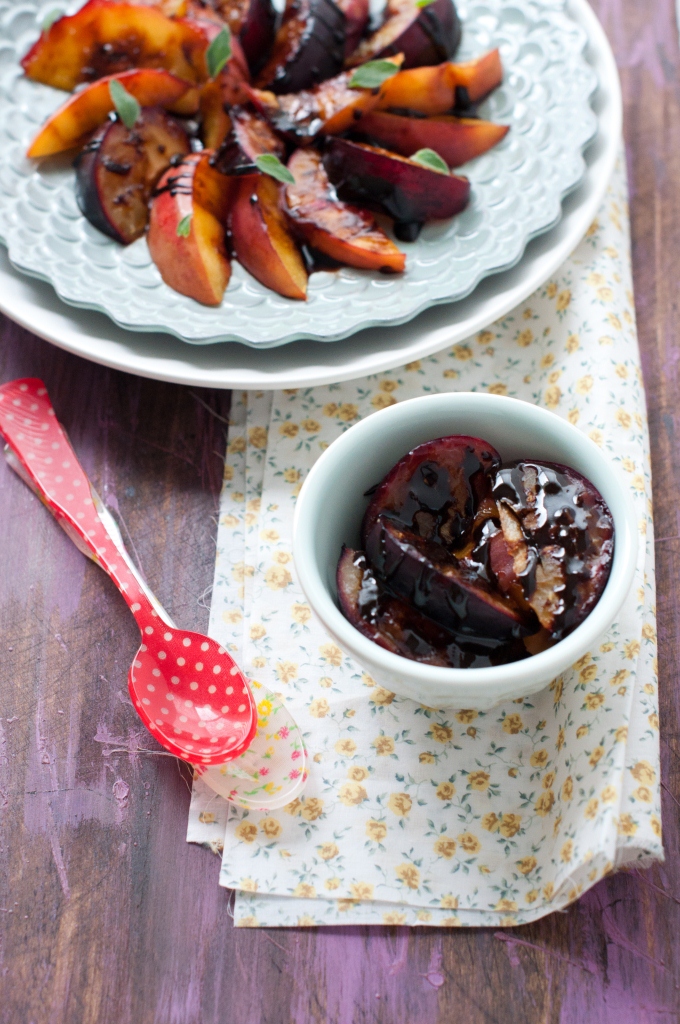 Spooning extra balsamic reduction is not a crime. I did it, and so can you.
Have you tried balsamic reduction? Apart from fruits, what else should I smothered it with?
Apparently, I am in a smothering mood.