C
all it a coincidence or otherwise, the TV has given up on us. It just stopped functioning. Well, it first scared the bejesus out of me, before malfunctioning.
I was trying to switch it on and all of a sudden it started switching to different channels on its own, before something shattered internally.
Yes, the TV shattered internally — I definitely heard something cracking so loudly!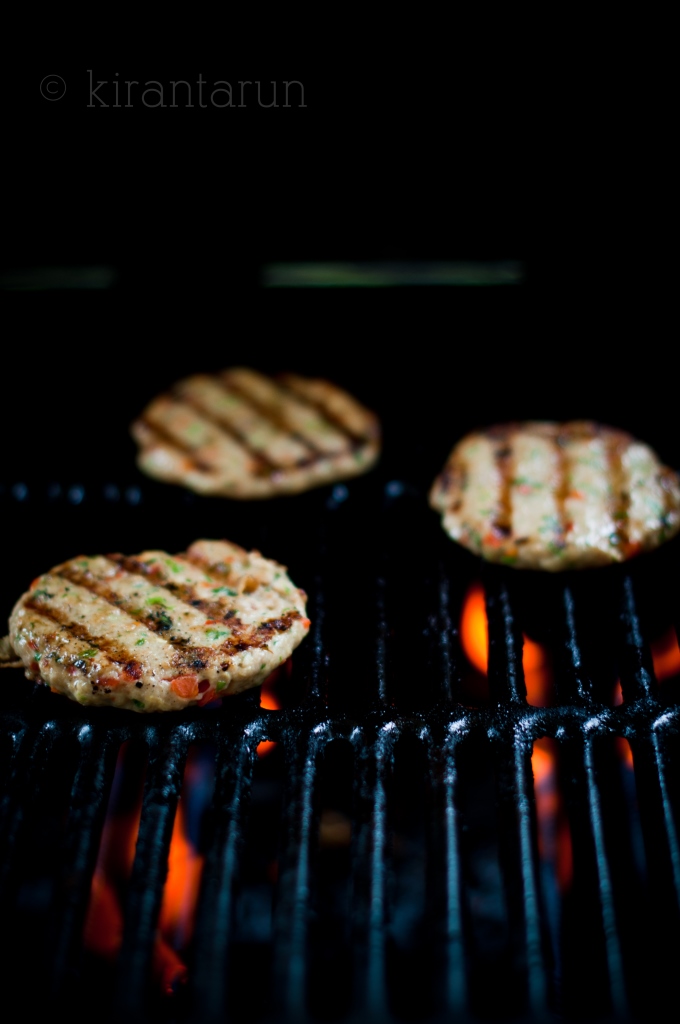 It went blank and that's it. My life is never the same again. Because not only the TV betrayed us, but the kitchen blender made a serious blunder a few days ago too.
Le sigh. Is it a curse or something?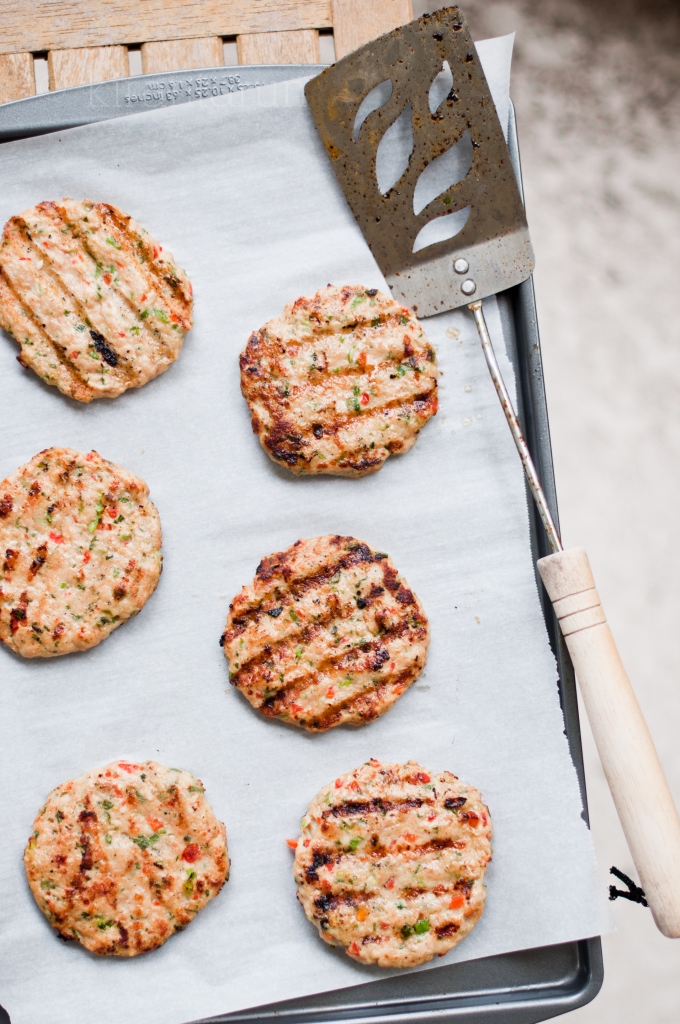 I had to bury my sorrows and that is usually done by grilling. That's how the idea for these burgers were conceived. Everything were done on the grill outside, away from the unnerving sad sights of the broken TV and kitchen blender.
We absolutely love burgers but not the ones laden with cheeses, salt and black pepper. Or ketchup for that matter. Delicious Thai flavors are imparted with cool and refreshing condiments.
No ketchup in sight. I'm sure mango chutney would be divine here.

Print This Recipe
Makes 12 medium chicken patties
Ingredients:
2 lbs ground chicken
3 tbsp fresh lemongrass paste
2 tsp salt
1/2 tsp black pepper
2 tsp ginger paste
2 tsp garlic paste
2 large green chilies, minced
1/2 small red pepper, minced
1/8 cup cilantro, finely minced
1/8 cup scallions, finely minced
1 tsp lime zest
2 tbsp thick coconut cream
some burger buns
condiments: guacamole, cilantro, tomato + onion slices
Directions:
In a huge bowl, stir all burger patties ingredients. Refrigerate for an hour to allow flavors to develop.

Oil and heat grill on high. Shape burger patties based on desired thickness.
Throw patties on the hot grill and cook each sides for a few minutes (depending on desired thickness). My patties were quite thin, so it took only 2 minutes on each sides.
Remove patties to rest on a foil for a few minutes before serving it with preferred condiments.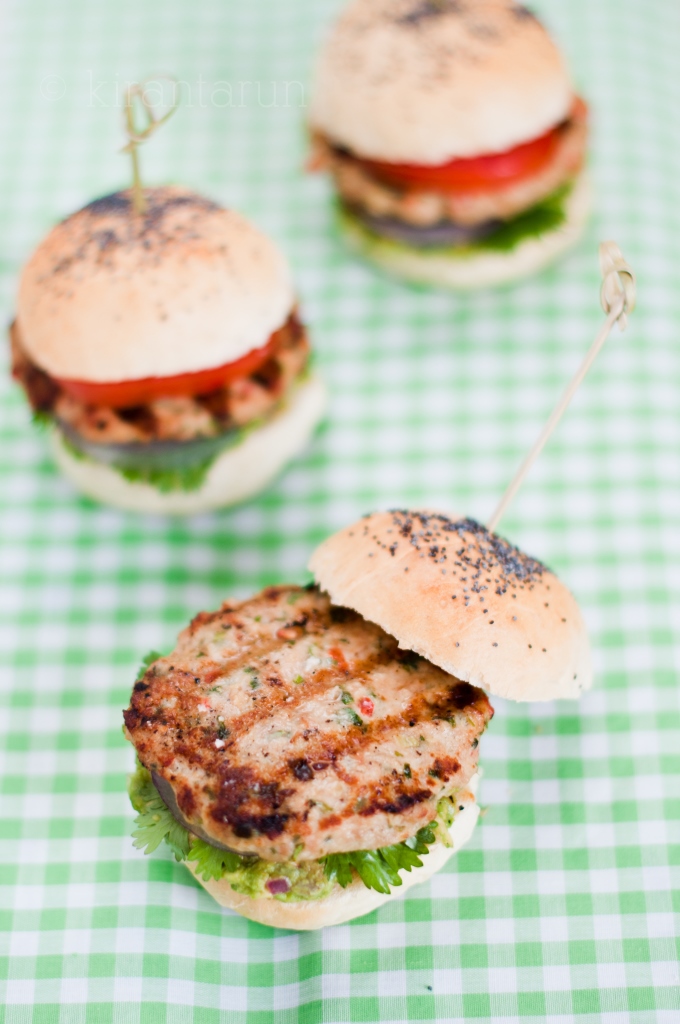 Off to look into our budget to see how can we procure for a new TV and kitchen blender. It might take a while to replace it all. And I pray the grill would cooperate until then.
Ah, I'm a huge jinxer.
What has malfunctioned in your household recently? It's frustrating, so vent away.