S
ummer is officially here and all I want to do is devour everything, chilled.
Well, almost.
Due to the fact that I could not fathom the idea of eating cold foods (with the exception of salads). Yet, miraculously I managed to convince myself to sample chilled soup without even making a run towards the microwave.
Miracle works its magic in the most delicious ways, I tell ya.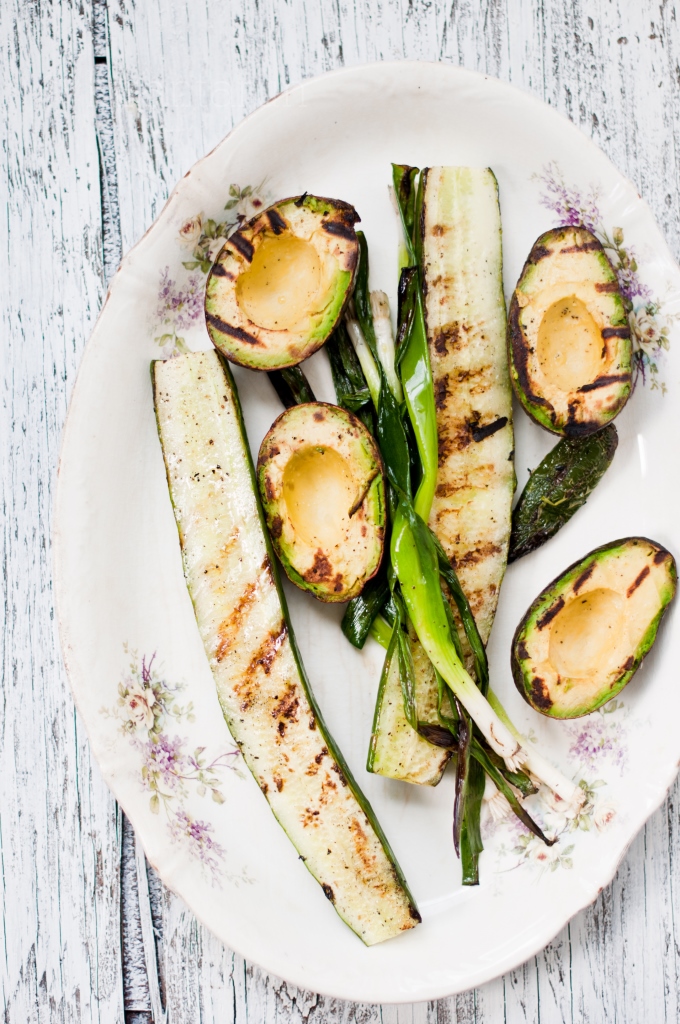 Since I can't eat my weight on cold desserts, a chilled soup that comprises some of my favorite ingredients made the cut. Why has it taken this long for me to grill an avocado — is a question that has many answers. But let's not get to the nitty-gritty details today.
Let's just find solace in a comforting bowl of cold soup and the opportunity to experience it all — including grilled avocados.
There's always "first" for everything.
Like, grilling whole scallions (green onions), cucumbers and peppers. Geez, I really need to use the grill more often by experimenting with different produce.
While I prepare the next long list of foods to grill, crank up your grill and make this soup.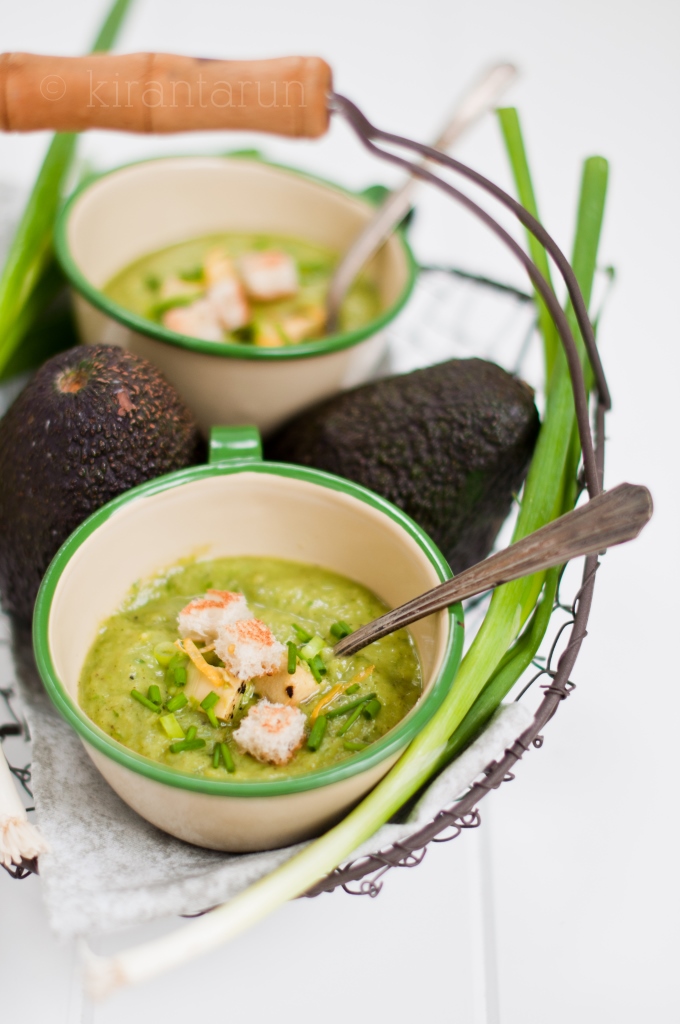 Print This Recipe
Ingredients:
some olive oil
2 medium very ripe avocados, halved
1 large cucumber, halved
6 whole stalks of spring onions
1 jalapeno
1 lemon, juiced
1/2 cup cold water
1 clove of garlic
3/4 tsp salt
1/2 tsp black pepper
Garnish (optional):  toasted cubed bread, avocados, spring onions, chives, lemon zest & a drizzle of extra virgin olive oil.
Directions:
Preheat grill to medium-high.
Coat halved avocados with some lemon juice to avoid browning. Brush some olive oil over avocados, cucumber, spring onions and jalapeno. Oil the hot grill too before grilling the veggies.
Grill veggies for a few minutes or until everything is grilled/charred. Remove grilled veggies onto a platter to completely cool.
Chop grilled veggies and add it into a food processor with remaining lemon juice, cold water, garlic, salt and black pepper. Puree until smooth.
Portion out the soup into bowls and refrigerate to cool before serving, topped with some garnish.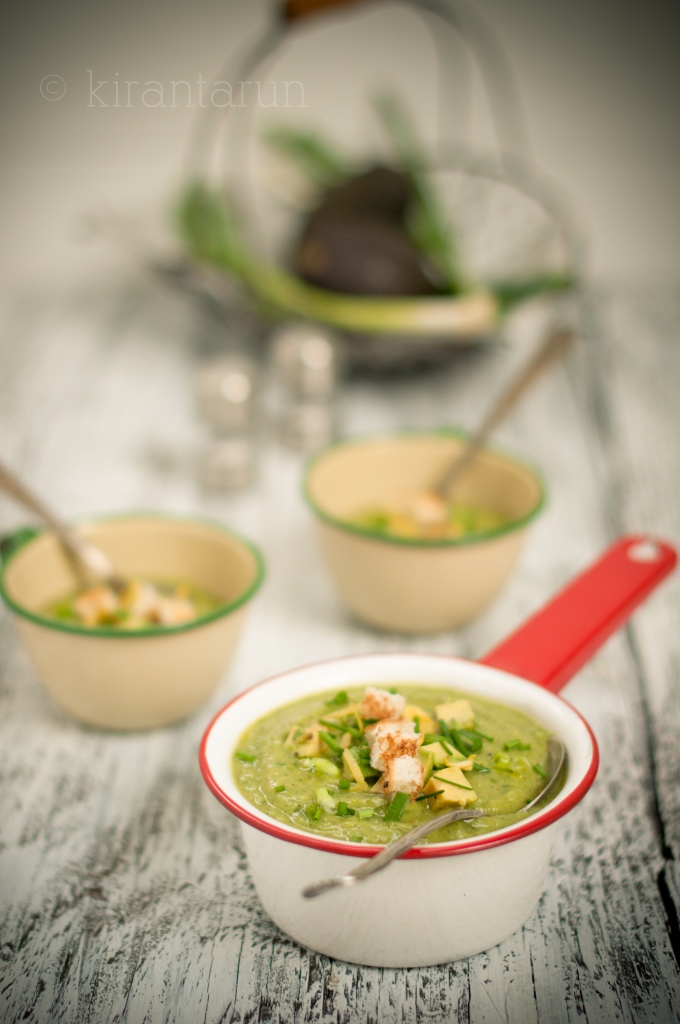 Hope your first few days of summer is off to a delicious and happy start! Mine would be spent preoccupied over grilling and contemplating my next cold food adventure.
Oh my. The things we do in the name of food 😀
Do you enjoy "cold" foods (except for the obvious, i.e salads)? What's on your grilling list this year? I'm excited about grilling a caesar salad!