Serves 1
Ingredients:
1.5 teaspoon of organic matcha powder (I use EnchaLife)
2 tbsp hot water
1 cup of hot milk (I used soy milk)
Directions:
Use a cup with a large and flat diameter at the bottom. Add matcha powder and 2 tbsp of hot water.
Using a bamboo whisk, whisk in zig zag pattern with a good speed. As soon as froth forms on the matcha tea, it's ready.
Froth your favorite dairy or non-dairy hot milk before adding into the prepared matcha tea.
Top your homemade green tea latte with a tiny sprinkling of matcha powder.
Sip and forget about coffee.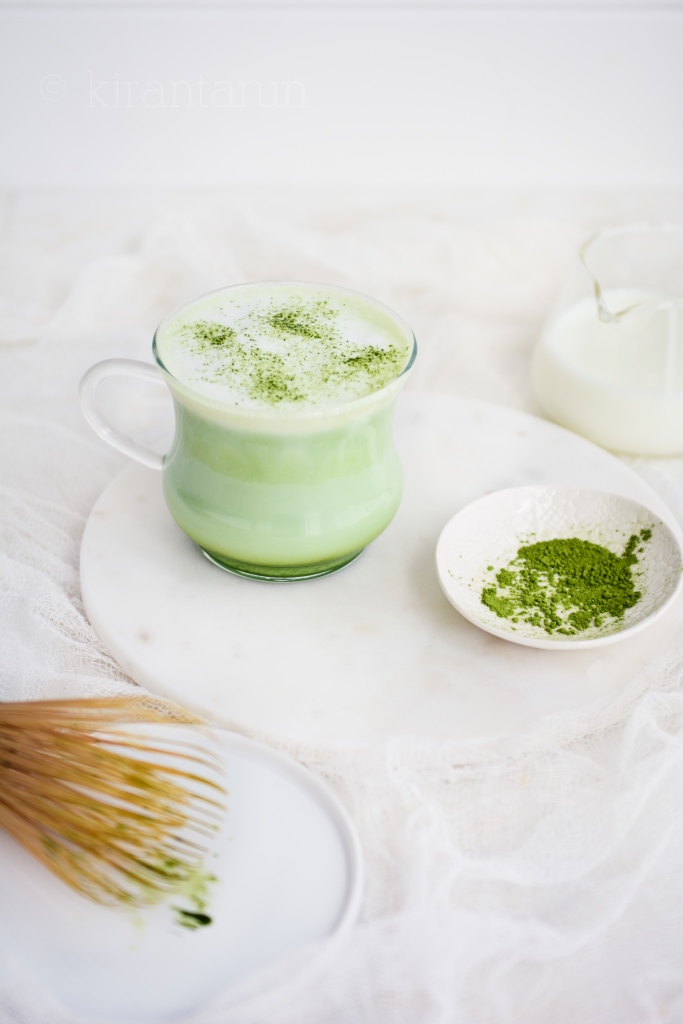 Sweetener is optional here, but the reality is, if you are using an organic pure matcha powder that was processed in Japan, it should taste grassy and not bitter at all 🙂
Hope your day is filled with matcha and less caffeine. Try it and let me know how it tastes!
Have you tried matcha powder before? I am anxious to bake with it.