W
hile watching the Big Bang Theory and crying my eyeballs out through the episode in memory of Mrs Wolowitz, I realized that being alone, falling ill and crying like a baby wasn't helping me to recuperate.
I mustered enough energy to make a cup of matcha green tea latte and after 30 minutes, I felt so much better. So, I did what any food blogger would do.

Making another cup of this wondrous latte so that I can share the recipe with you 🙂
It totally felt normal at that time. Only when I reached for the ginormous camera that I realized how much energy I'm left to work the camera and take these shots.
It was HEAVY and immediately triggered my anger. Its a beverage, how hard can this be? Well, it took longer than I planned but it was all worth it since there's another cuppa as a reward for all of my hardships.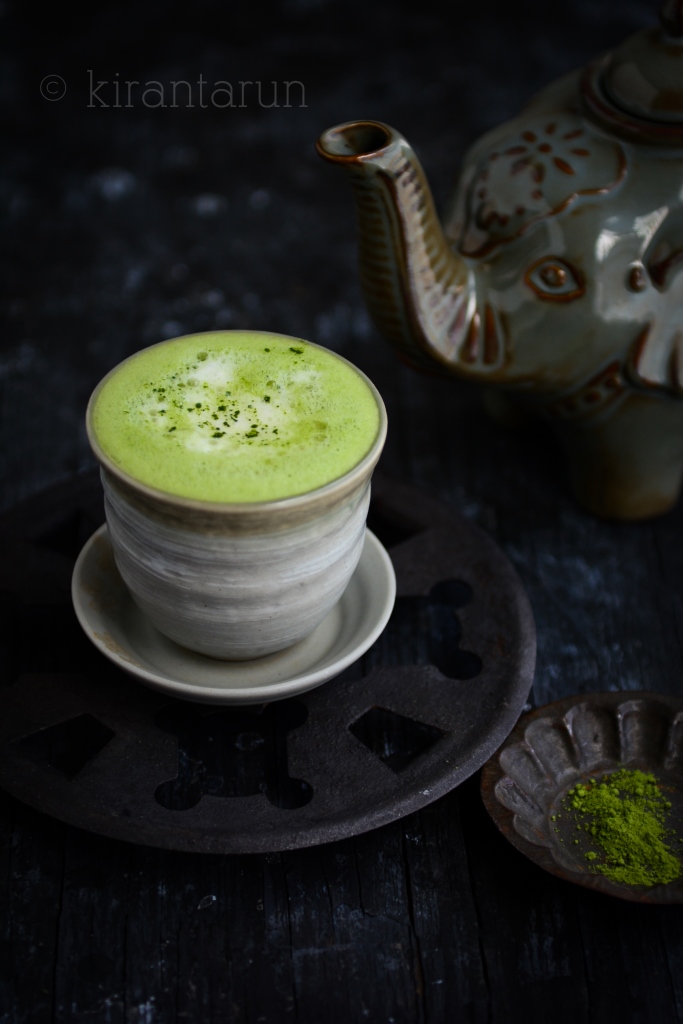 It shouldn't take a lot of time to enjoy this grassy, full of antioxidant beverage that would boost your ego and health in a very good way.
Believe it or not, I've not succumb to a single cup of coffee or regular tea the whole week. Not even once. Matcha rules.

Print This Recipe
Serves 1
Ingredients:
1.5 teaspoon of organic matcha powder (I use EnchaLife)
2 tbsp hot water
1 cup of hot milk (I used soy milk)
Directions:
Use a cup with a large and flat diameter at the bottom. Add matcha powder and 2 tbsp of hot water.
Using a bamboo whisk, whisk in zig zag pattern with a good speed. As soon as froth forms on the matcha tea, it's ready.
Froth your favorite dairy or non-dairy hot milk before adding into the prepared matcha tea.
Top your homemade green tea latte with a tiny sprinkling of matcha powder.
Sip and forget about coffee.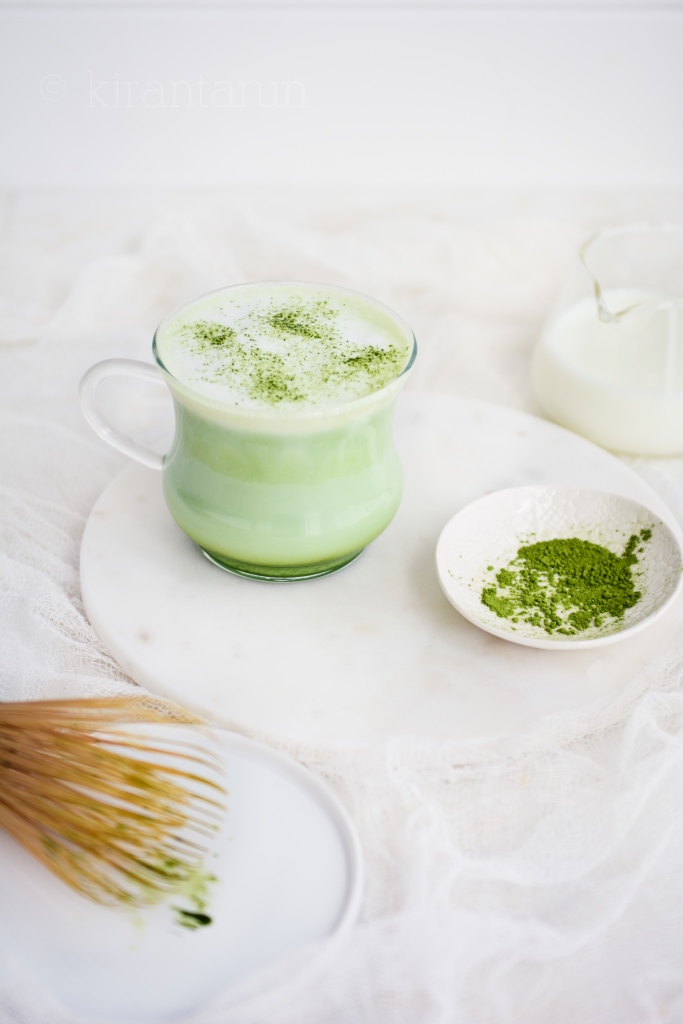 Sweetener is optional here, but the reality is, if you are using an organic pure matcha powder that was processed in Japan, it should taste grassy and not bitter at all 🙂
Hope your day is filled with matcha and less caffeine. Try it and let me know how it tastes!
Have you tried matcha powder before? I am anxious to bake with it.