H
appy Friday and greetings from Orlando!!!
It's good to be back to regular blogging. This past few weeks was gloriously spent with my sister, her husband and son who were in town from the Netherlands.
There's nothing like a visit from family, especially those we've not met for a while now.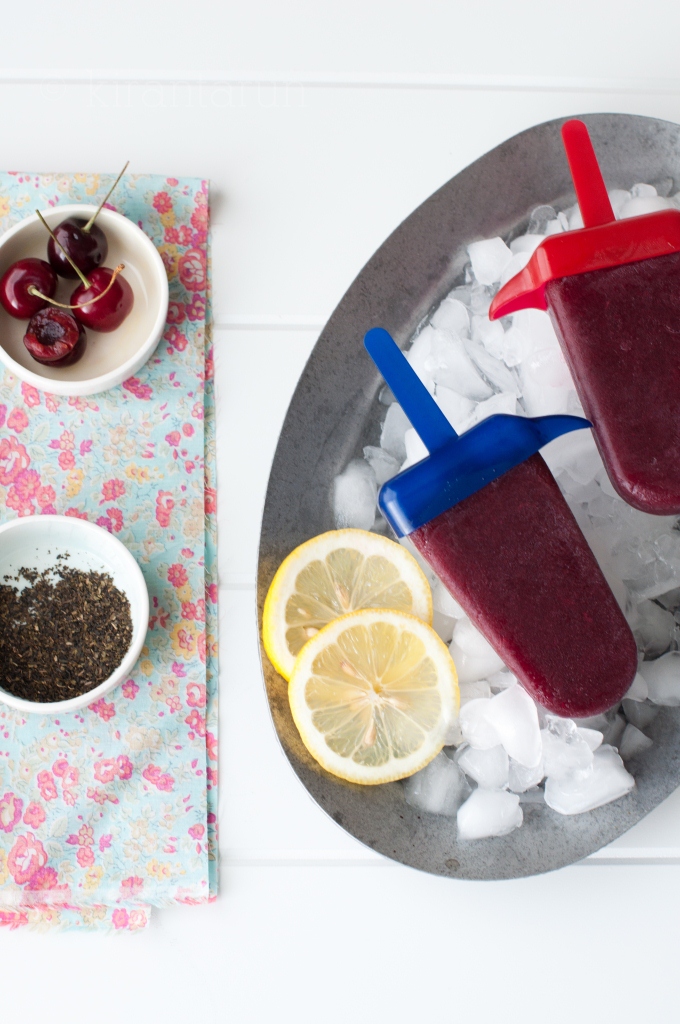 From road trips to hopping into theme parks, we did it all and had so much fun. The past 3 weeks simply flew. This always happens whenever we are having way too much fun.
I'm sorting through photos and it's difficult not to shed a tear after spending wonderful time with the family. We are missing them so much already.
The only way to drown our sorrows is through a couple of homemade popsicles. I'd suggest you do the same. Throw away those painkillers, Prozacs etc. Drive to a store, pick-up a popsicle mold and get to work.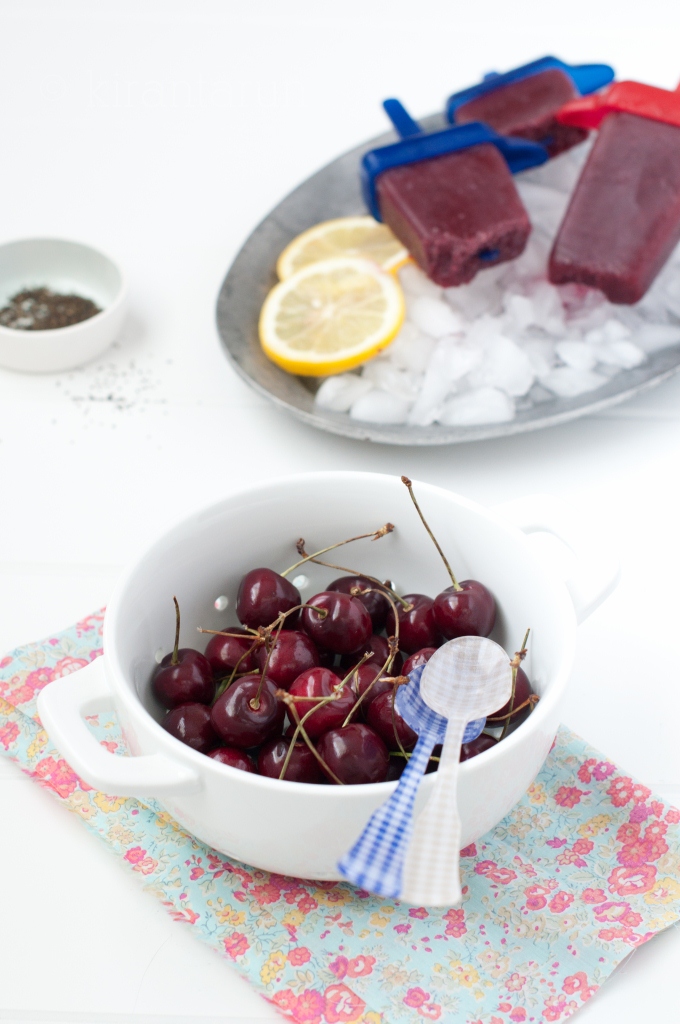 While you are at it, do yourself a favor and get a cherry pitter for sanity. Otherwise you'd spend your entire adult life regretting all those precious times spent removing cherry pits with your hands.
It's a painstaking process.
Now, I know what you are thinking sister.. Why these popsicles didn't exist when you were visiting? Well, I have the perfect excuse for it — there weren't any cherry pitter in my life.
Not until now, thank god.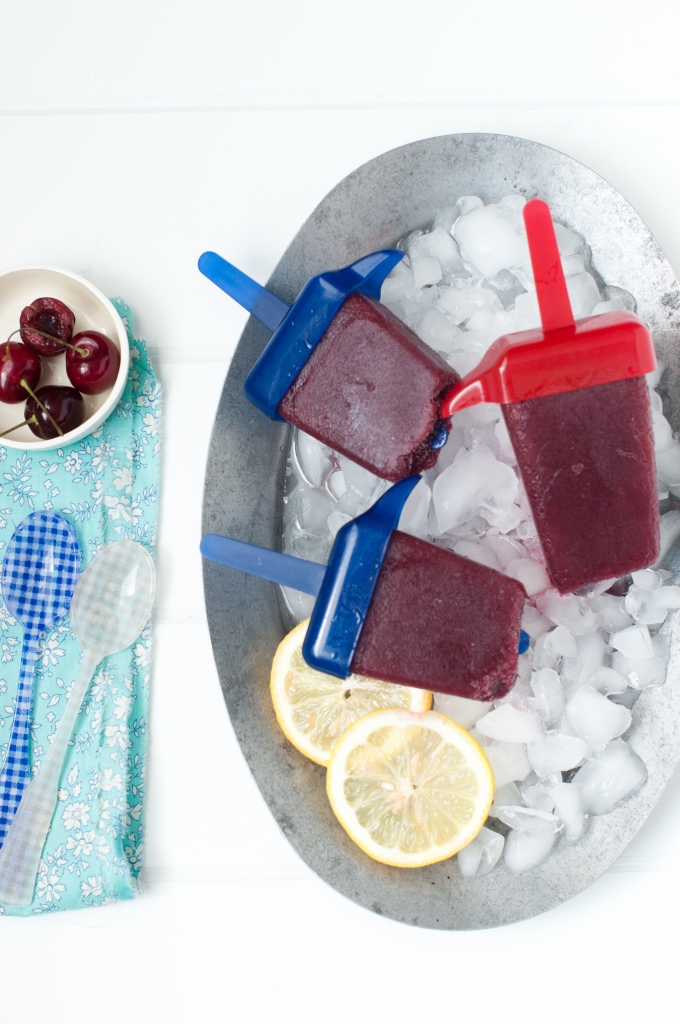 Oh and another tip, avoid dropping frozen popsicle mold at any cost. It results in halved popsicle and broken mold. Not a pretty sight especially when you are enthusiastic about frozen treats.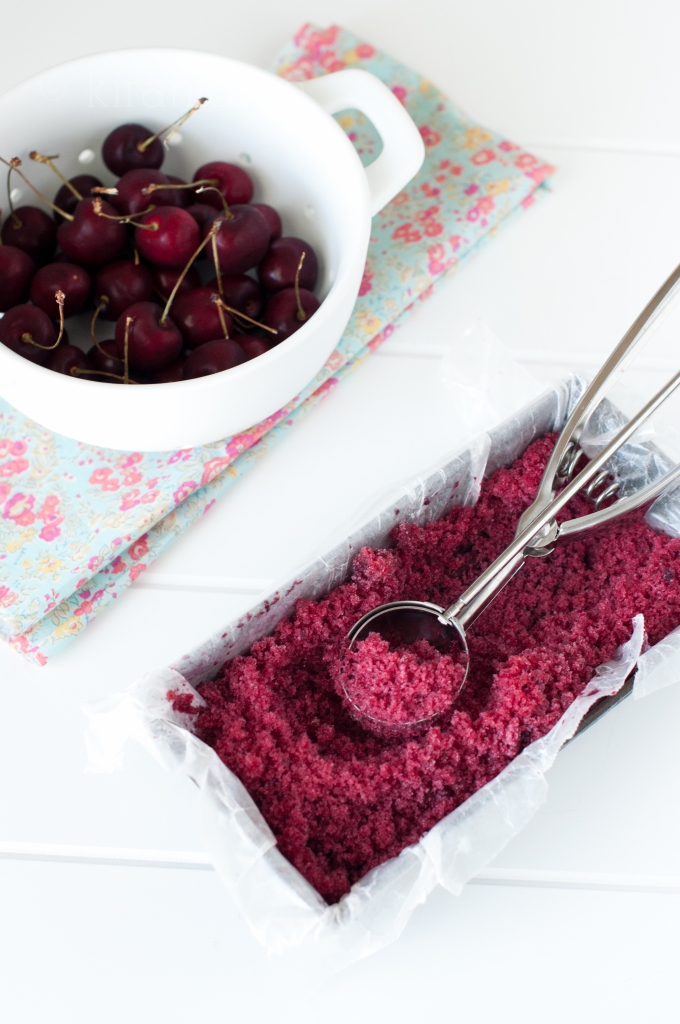 Print This Recipe
This recipe yields enough for 6 popsicle and a small box of granita.
Ingredients:
2 cups hot water
2 green tea bags
2 tbsp agave nectar
a pinch of salt
1.5 cups of pitted cherries
1 tbsp lemon juice
Directions:
Steep green tea bags in hot water for 3 minutes.
Discard tea bags and stir in agave nectar. Set aside to cool.
In a small blender or food processor, add pitted cherries and blend until smooth.
Sprinkle in some lemon juice and salt. Stir to combine.
Add smooth cherry pulp into cool green tea and stir.
Pour the green tea & cherry concoction into popsicle mold and freeze completely.
To un-mold, place popsicle mold under running hot water for a few seconds.
For Cherry Granita.
Add balance concoction into a freezer-safe container.
Freeze for 2 hours, then begin the process of lightly scraping the top frozen layer with a fork. Return to freeze and continue the scraping process every few hours until the entire concoction is scraped.
Serve granita in a fancy glass garnished with a cherry.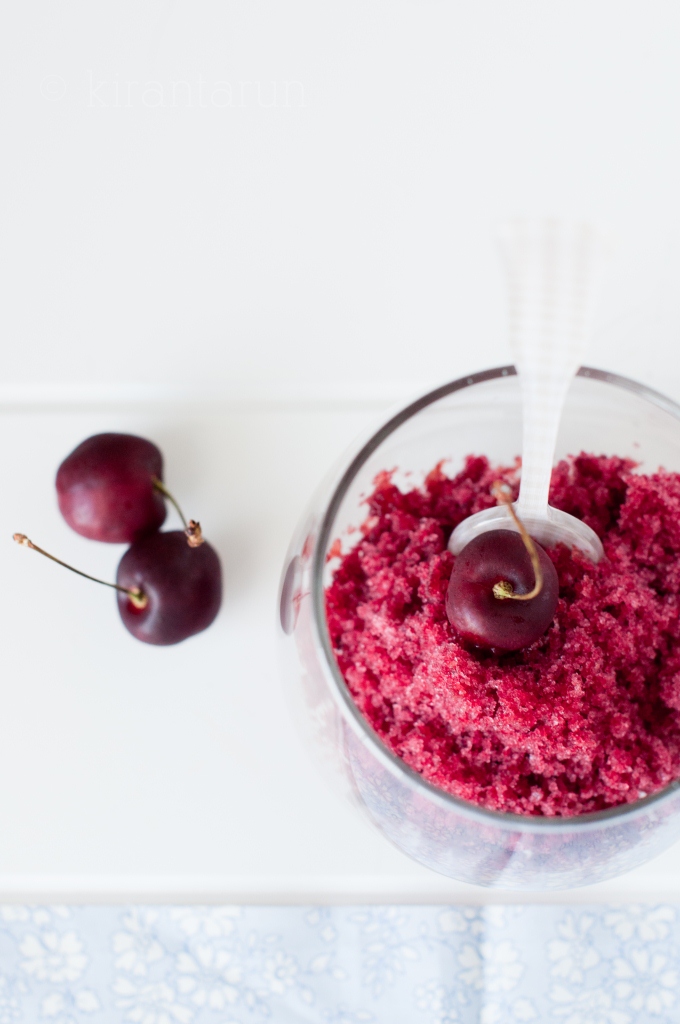 If you have an urge to cook up using cherries, do me a favor and get a cherry pitter and thank me later. Hope you had a wonderful 4th of July celebration with your loved ones 🙂
What's your favorite summer kitchen gadget?