I
love juicing and do it often enough to be able to consume the pulp. Nothing goes to waste here. Not even pulp or fibers from juicing.
And yet, there's enough skeptics out there to oust me whenever I post an image of juice over at Instagram.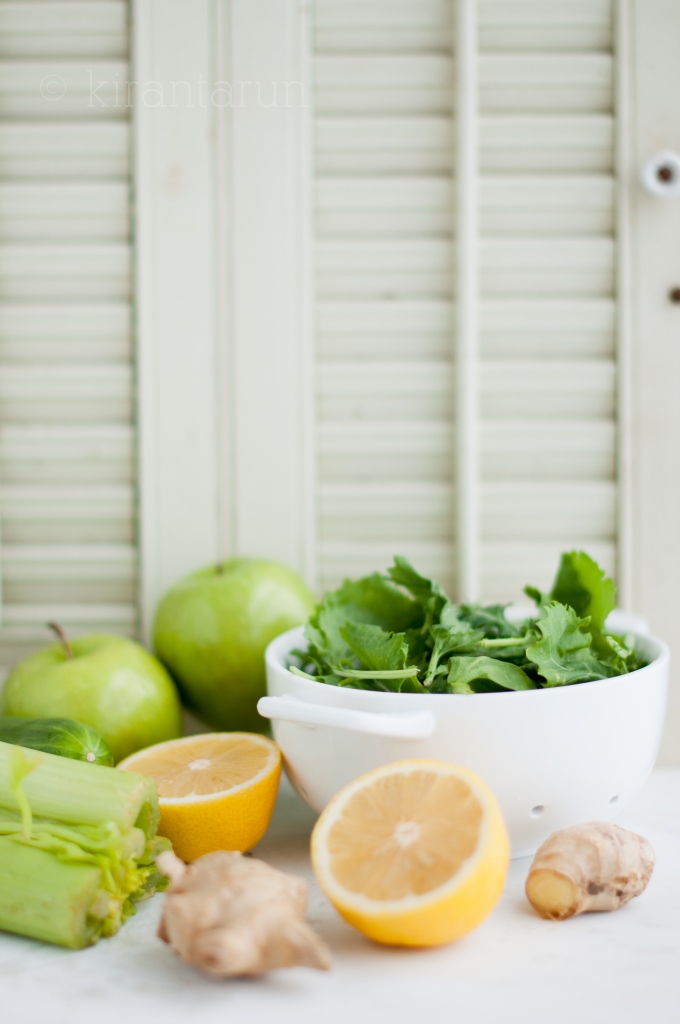 Duh! I know what I'm loosing whenever I juice. You don't have to burst whenever I post a juice photo and get all in my business.
Why not take a chill pill and try it yourself?
Juicing has great health benefits and the pulp/fibers are great in so many recipes. Try it in parathas, breads, pancakes, muffins etc.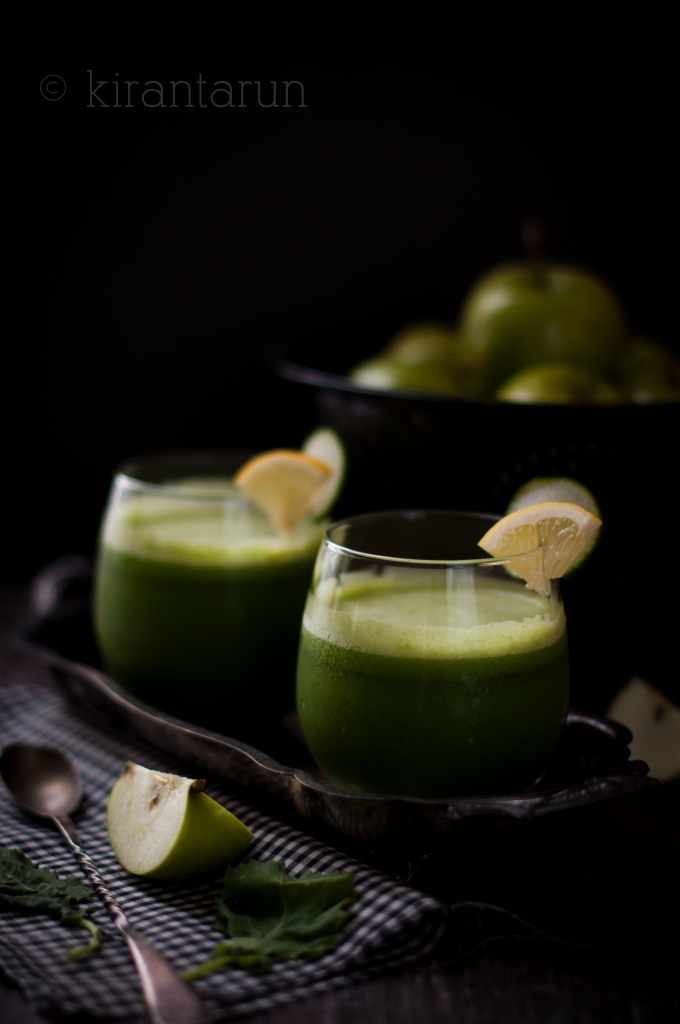 I just don't understand what gives anyone a right to advocate and tell me what to eat or sip? That right only belongs to my doctor, so, just zip it. OK?
Argh… I'll take a deep breath, calmly sip a refreshing green juice and totally soak in the beautiful morning sun. You, on the other hand, can choose to be on board or carry on being bitter.
Your life, your choice 🙂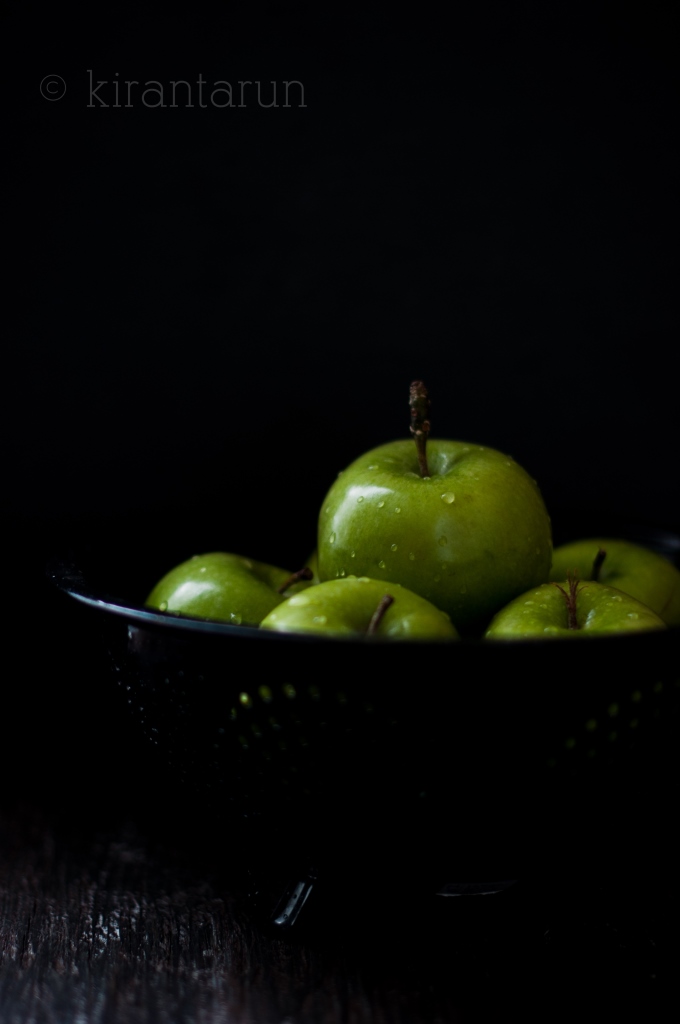 Print This Recipe
Serves 2
Ingredients:
2 granny smith apples
1 english cucumber
3 celery hearts
1 knob of ginger
2 tbsp lemon juice
2 large handfuls of greens (i used kale and spinach mix)
ice cubes
optional: 1 tsp spirulina powder
Directions:
Juice fruits & vegetables. Stir in spirulina powder. Add ice cubes in glasses. Top it with juice and slurp immediately!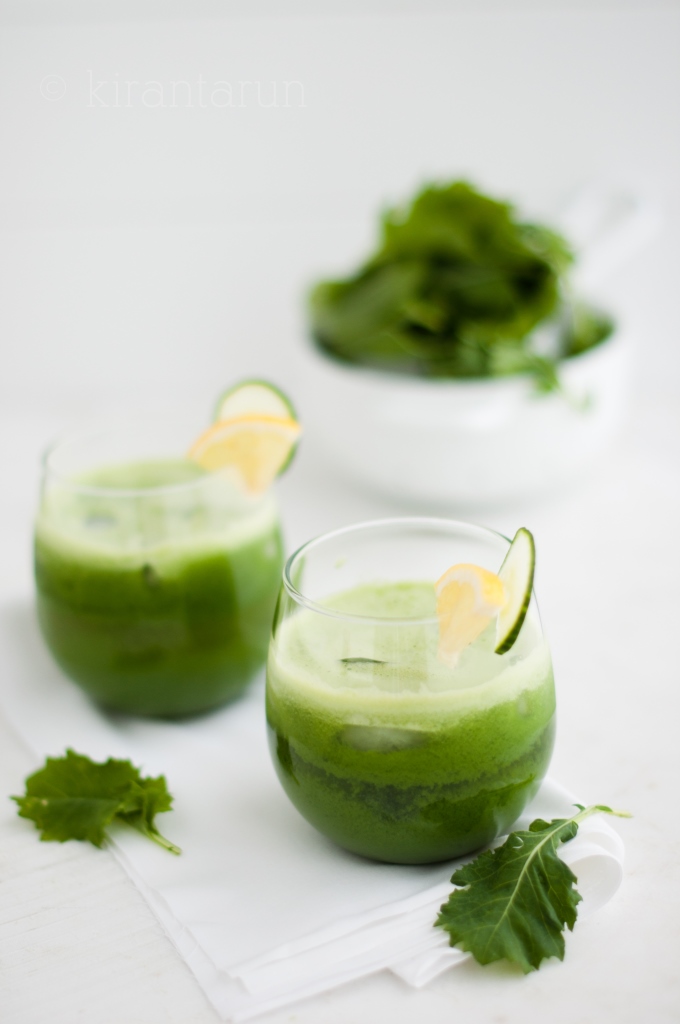 Enough ranting at the beginning of the week. I'll save the rest for later. Hope your day is a sunny one and don't allow others to dull it away.
Do you love juicing? What's your favorite ingredients?