H
i friends!
Thank you so so much for the congratulatory messages on the last post — I'm still in a celebratory mode by cooking a ton but it's only for us. Simply translates to the fact that I'm not bothering with propping and styling our meals.
Yes!
Though its been a great break, truth is I miss holding my DSLR. I take pride and joy in my work. But going without food styling or photography for almost 2 weeks has been so rewarding and refreshing!
Time to get busy 🙂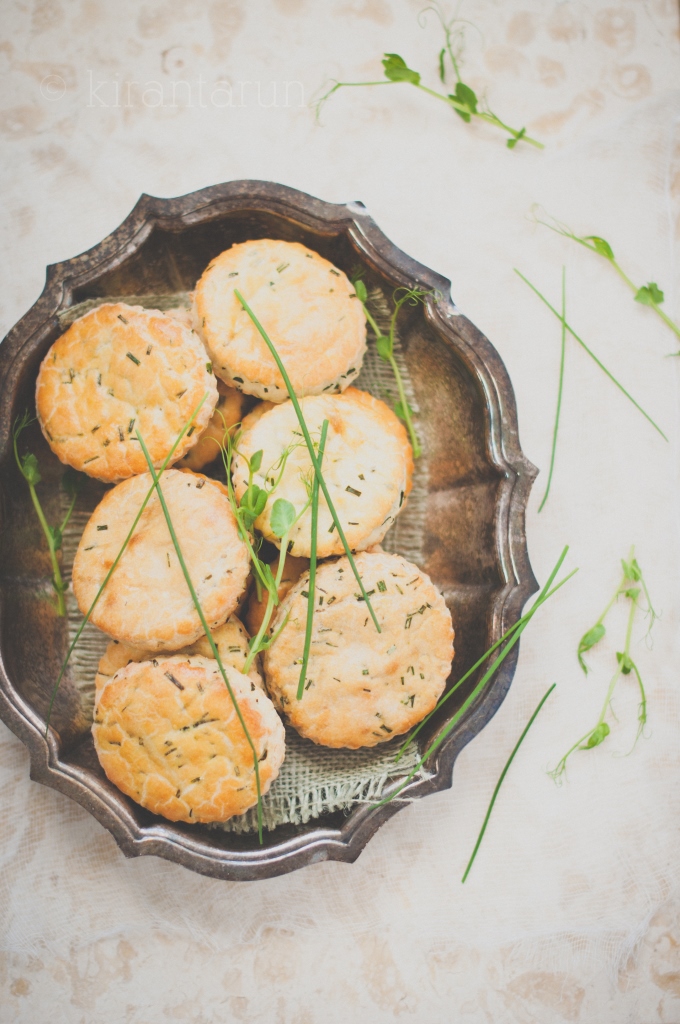 We love biscuits!! Especially the Husband. While we don't particularly care for cheddar or any strong cheeses, goat cheese definitely is a very tasty alternative. Or I'm just plain obsessed with goat cheese!!
While we are on the subject of "biscuits"– "Mom, this isn't close to what we are all accustomed too". But it's pretty darn delicious.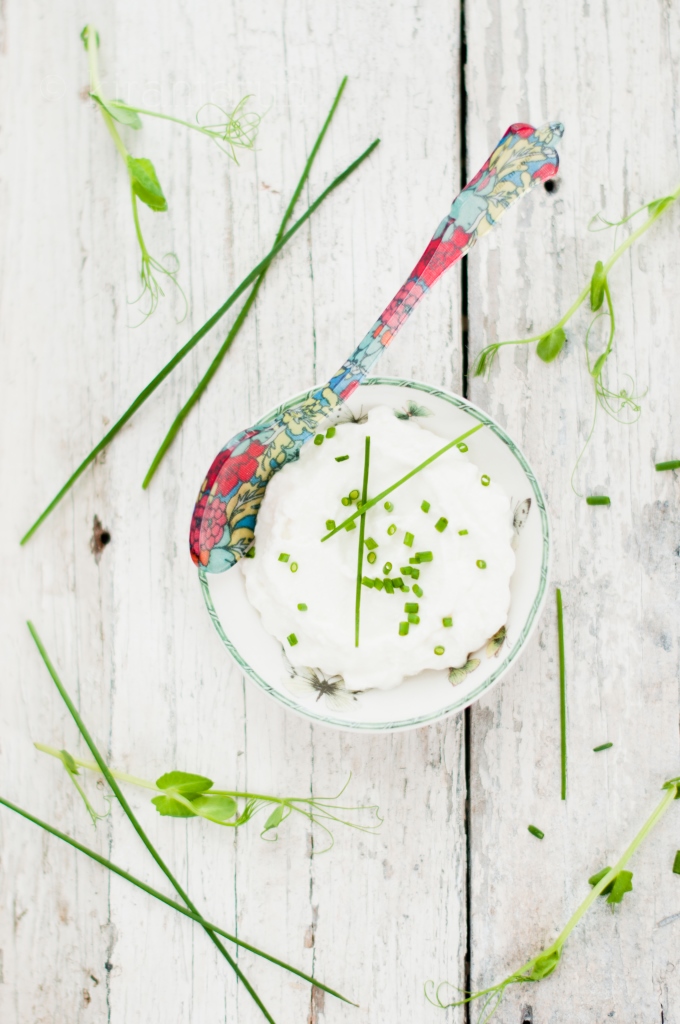 Food terms are defined so differently in the US. In Malaysia (once ruled by the Britishers), biscuits are referred to "cookies". Not only food terms, but random day-to-day phrases, like cotton buds are referred as "cue tips" in the States. Here are a few more example:
Bill –> check
Currency notes –> bill
Petrol –> gas
Spanner –> wrench
Lorry –> truck
Aubergine –> eggplant
Squash –> lemonade
Many many more… there's nothing wrong or right about each term that are interpreted differently around the world. Just cuteness overload 😉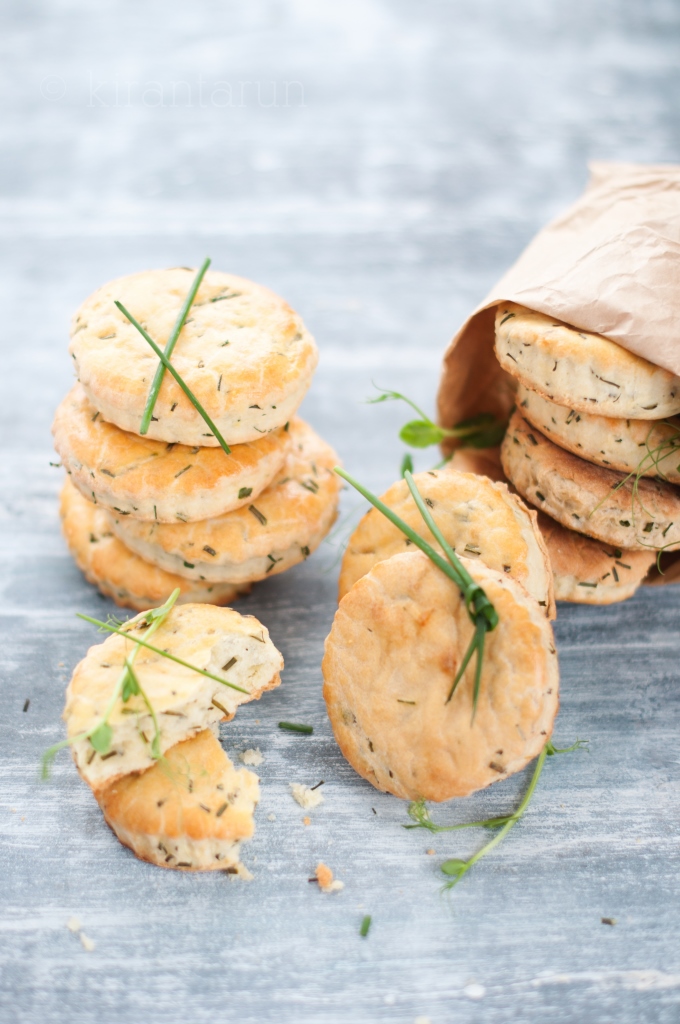 Print This Recipe
Makes about 12 biscuits
Ingredients:
2 cups whole wheat pastry flour
1 tbsp baking powder
1 tsp salt
6 tbsp very cold butter
4 oz herbed goat cheese, softened
2/3 cup whole milk
1 tsp lemon zest
1/2 cup chopped chives
1 egg + 1 tbsp water for egg wash
Directions:
Add flour, baking powder, salt and butter into a bowl. Using a pastry cutter, cut butter until size of peas into flour.
Combine the rest of ingredients and form a soft dough. Do not over-work the dough.
Preheat oven to 400F.
Generously dust surface and rolling pin with some flour.
Roll out dough to preferred thickness and cut out rounds with a biscuit cutter. Place biscuits on a baking sheet lined with parchment paper.
Lightly brush on some egg wash and bake biscuits for 15 minutes.
Serve biscuits warm.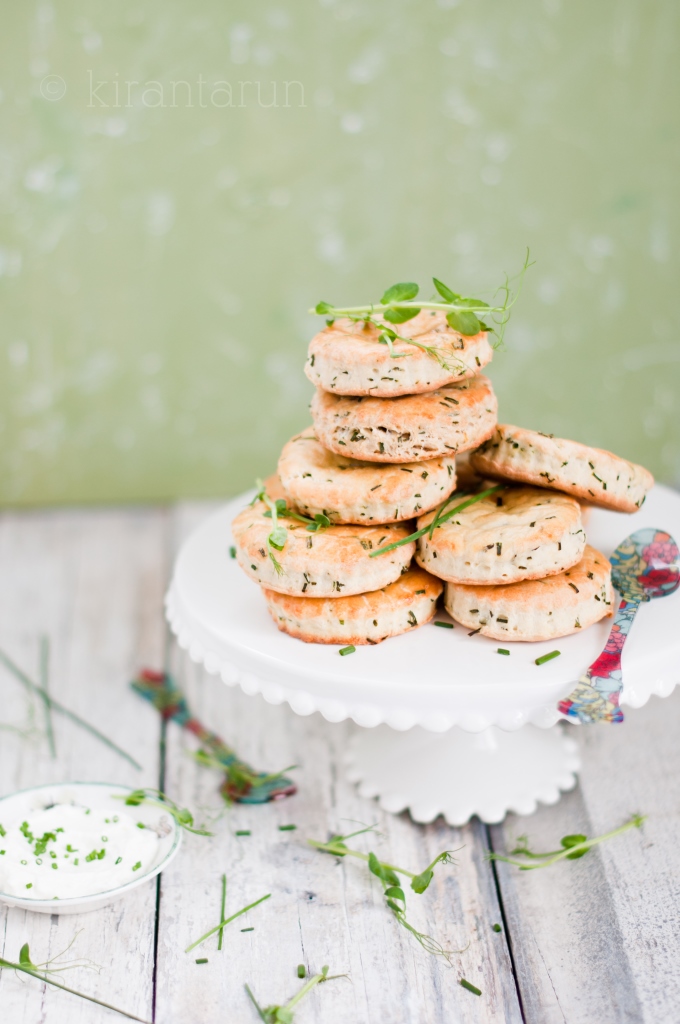 Off to enjoy more long breaks from social media. And while we are at it, I think many of you should too! With some freshly baked "biscuits". Have a great week, friends 🙂
What's your interpretation of different definitions or terms from around the world? Any funny examples?