P
arts of the country is still experiencing harsh winters, and the rest, remains mellow in comparison. I've found the perfect drink for these two conditions.
Though air is nippy, sometimes you just have to sip something tropical in hopes for a better weather. Throw in coconut and everything just feels tropical.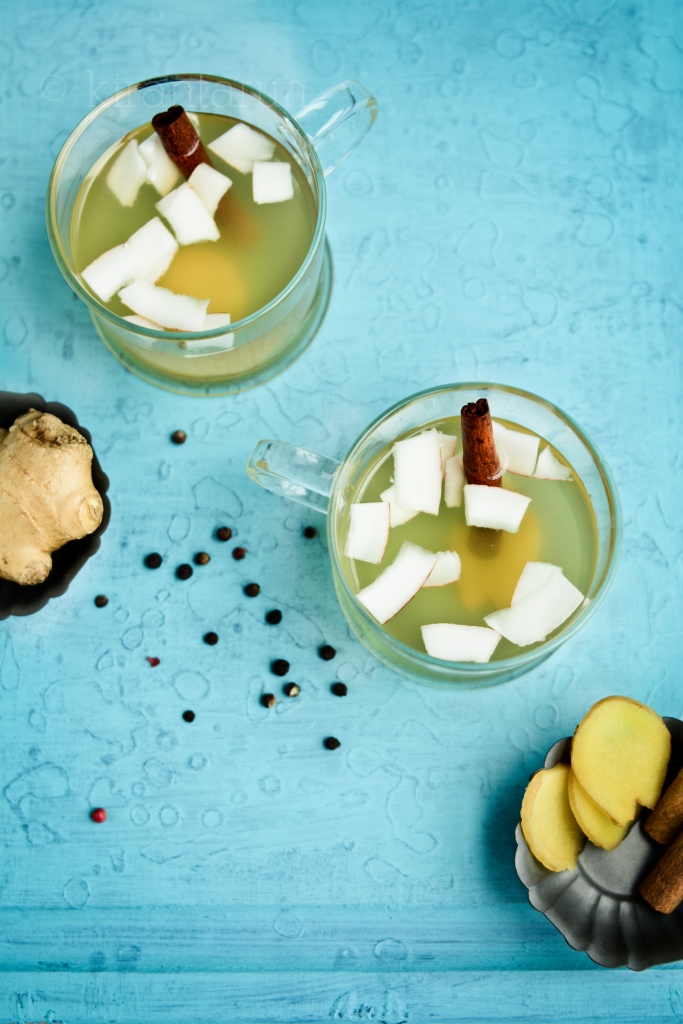 Winter aside, pretty sure I'll be complaining about summer soon. It'll be swelteringly hot but I'd take that in a heart-beat, than icy cold weather.
Any day.
If its horribly cold wherever you are, fret not. This warming and comforting sips would put you back into an upbeat mood! Well, at least until summer 😉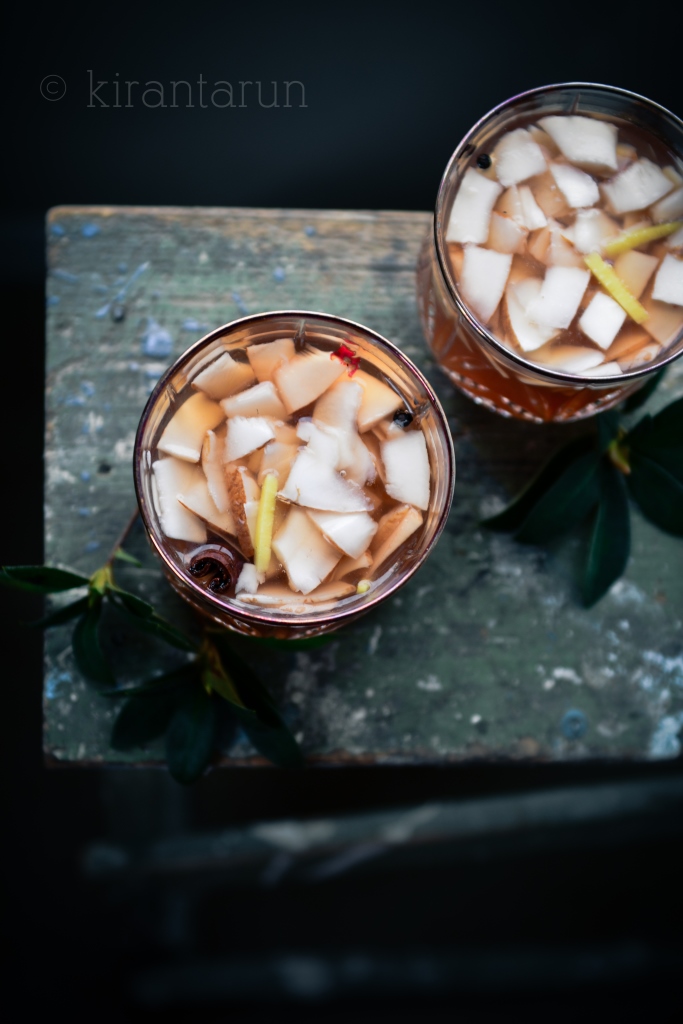 Print This Recipe
Serves 4
Ingredients:
2 cups water
1 small knob of fresh ginger, sliced
1/2 tsp whole peppercorns
2 whole cinnamon sticks
2 tbsp coconut sugar
2 cups coconut water
1/2 cup coconut flesh
Directions:
Heat 2 cups of water. Bring it to a roaring boil. Set the heat to simmer and add sliced ginger. Simmer for 10 minutes.
Remove saucepan from heat. Add whole peppercorns, cinnamon sticks and sugar. Stir and allow to steep for 30 minutes.
To prepare warm, strain out the whole spices and reheat ginger tea to desired temperature. Add a few slices of coconut flesh in glasses. Top it with coconut water and hot ginger tea. Serve immediately.
To prepare cold, bring ginger tea to room temperature before refrigeration. In tall glasses, add ice, coconut flesh, top it with coconut water and chilled ginger tea. Serve immediately.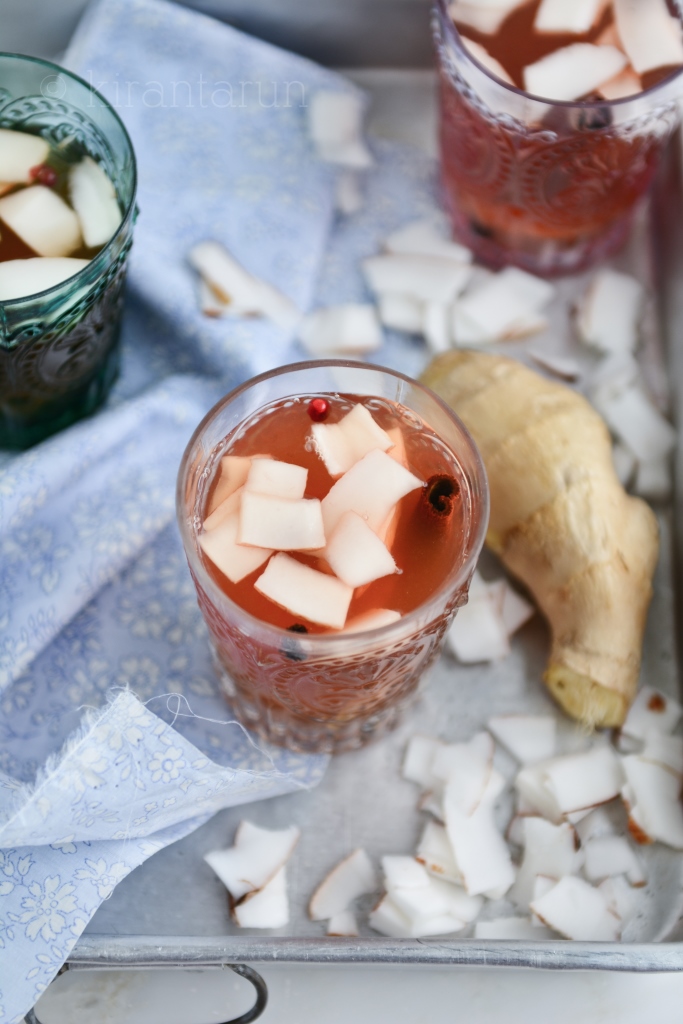 I can go on and on about weather, so lets not waste anymore time. It'll be best utilized, sipping on ginger tea with coconut. Make it now 😀
Which would you rather? Winter or Summer?