Makes about 1 cup of garam masala
Ingredients:
1/4 cup cumin seeds
1/3 cup coriander seeds
2 tbsp whole peppercorns (reduce to 1 tbsp for heat)
2 tbsp whole cloves
2 tbsp green cardamom
6 whole mace
6 cinnamon sticks
6 whole bay leaves
4 black cardamom, seeded
1 small whole nutmeg, crushed
Directions:
Heat a large dry skillet on medium-high. Add all spices (excluding whole nutmeg & black cardamom seeds) and toast for a minute or until fragrant. Be careful not to burn spices. With a spatula, keep stirring and tossing until every spice is nice and lightly toasty.
Remove spices onto a large sheet pan to cool before adding into a spice blender. Blend spices (including nutmeg & black cardamom seeds) until powdered.
Store garam masala in an airtight bottle and place it in your spice cabinet. Homemade garam masala literally lasts forever, if made with the freshest of ingredients.
A little sprinkle of this garam masala goes a long way in so many dishes. Best sprinkled at the end of cooking.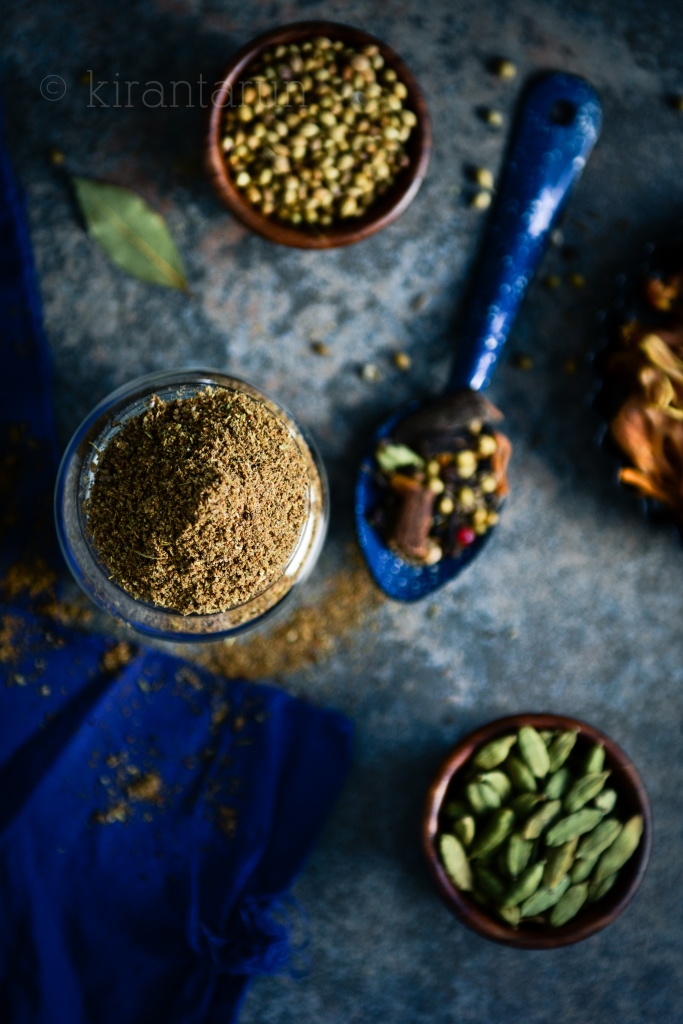 We can't wait to visit my in-laws soon, or have them visit us — either way, it's going to be delicious!
Have you made any homemade ground spices before? What is your favorite?