I
t seems just like yesterday when I faintly recall the very first time my mom allowed me to help in the kitchen.
My first task was to play with cookie cutters.
Playing with cookie cutters? Yup. I was so persistent in helping my mom baking at the age of 6. But my mom had something else in mind.
She wanted to quickly finish baking in time to ensure she doesn't miss her favorite television show: Dallas.
If only I was old enough to sue the network tv show back then. Anyhoo….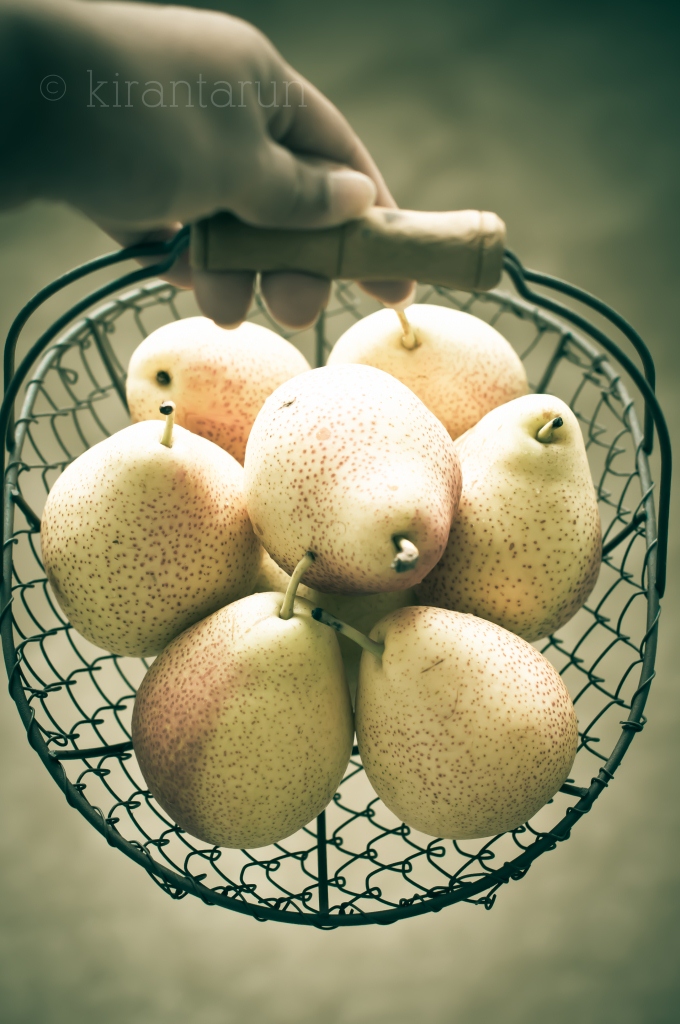 When the evening tea time came, I wandered again into the kitchen looking for a legitimate excuse to help cook or bake something delicious.
And that's when my mom realized that tormenting me with frivolous tasks ain't cutting it. She had more baking planned for the evening and this time, I was allowed to put the cookie cutters to a very good use 🙂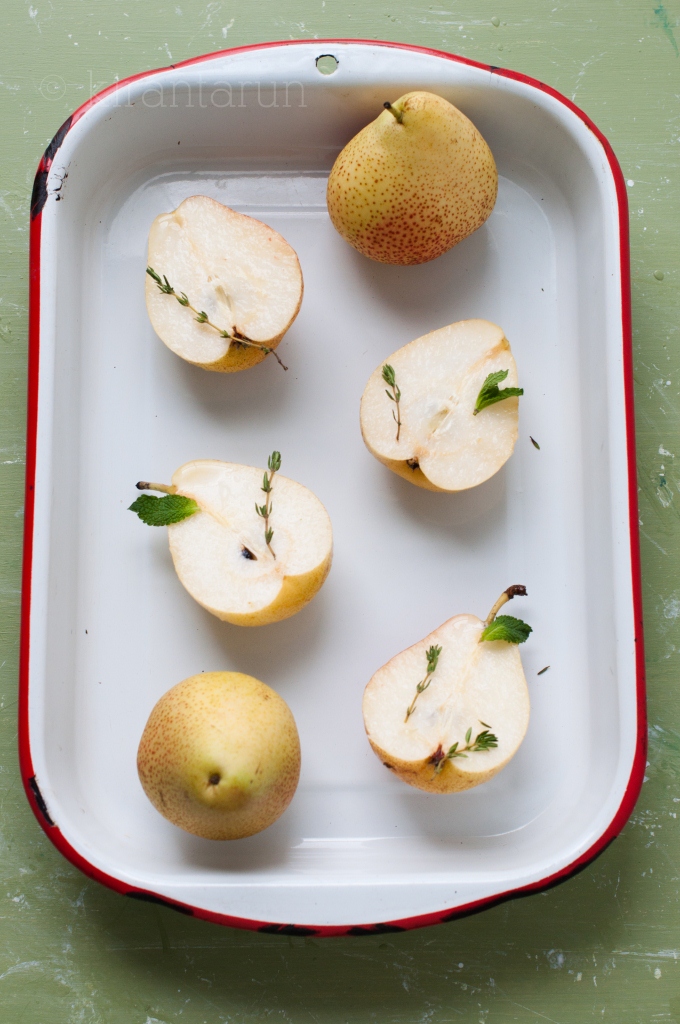 I came from a society where there was no tradition or memories of propping up the children on a kitchen table. Parent's were extremely over-protective.
Everything is blown out of proportion. A small scratch is deemed major. A minor fall deemed irresponsible.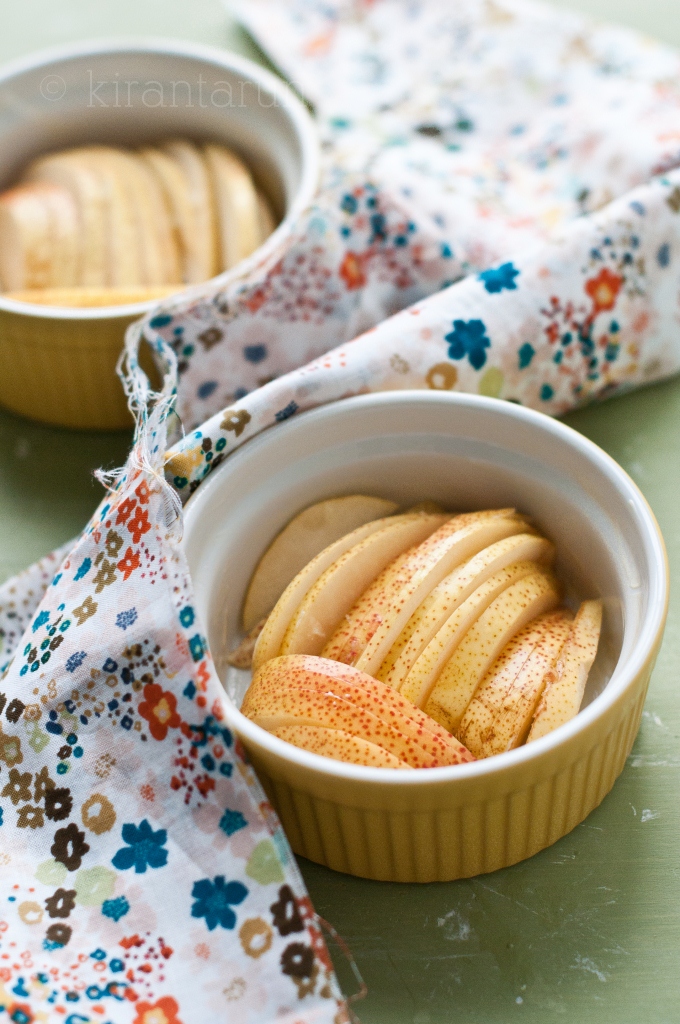 Using cookie cutters at the age of 6 was a huge deal. Not for everyone, but especially for my mom. She has some amazing cookie recipes that I have to wait to share as soon as I am accessible into her book of sacred recipes. For now, I am left dreaming about those memories while making new ones.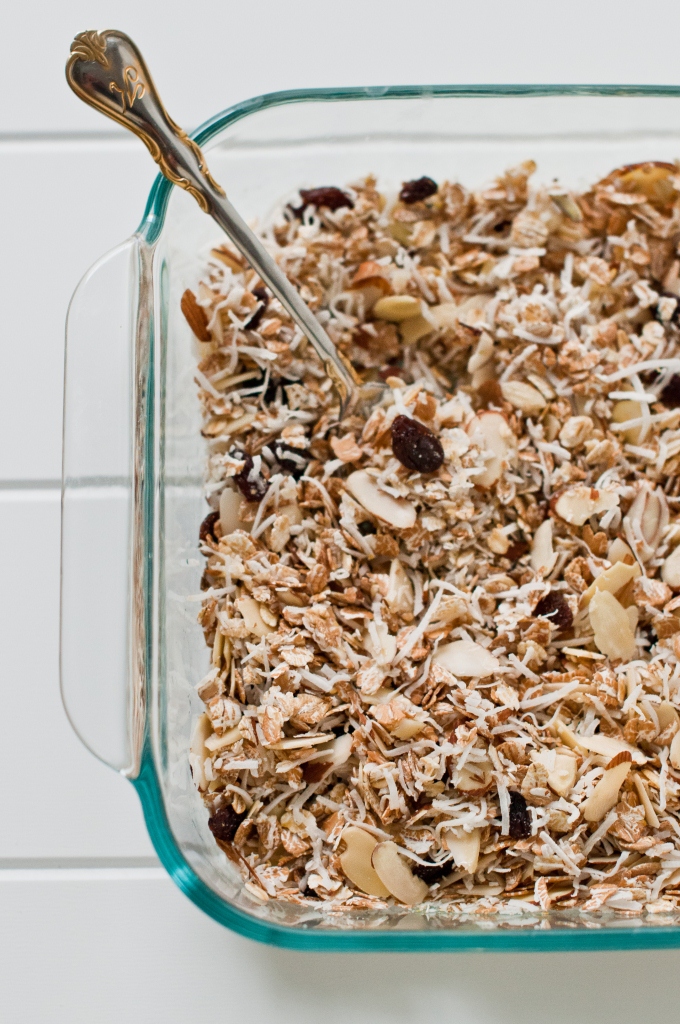 Found these beautiful forelle pears at the farmers market and kept snacking on it every single day. It's so easy to get bored with the same method of eating foods. I had to make something using this crisp and sweet delicious forelle.
Something that wouldn't require any cookie cutters.
Something that would definitely calm a raging sweet tooth.
Something minute, but I am sure would make my mom proud 🙂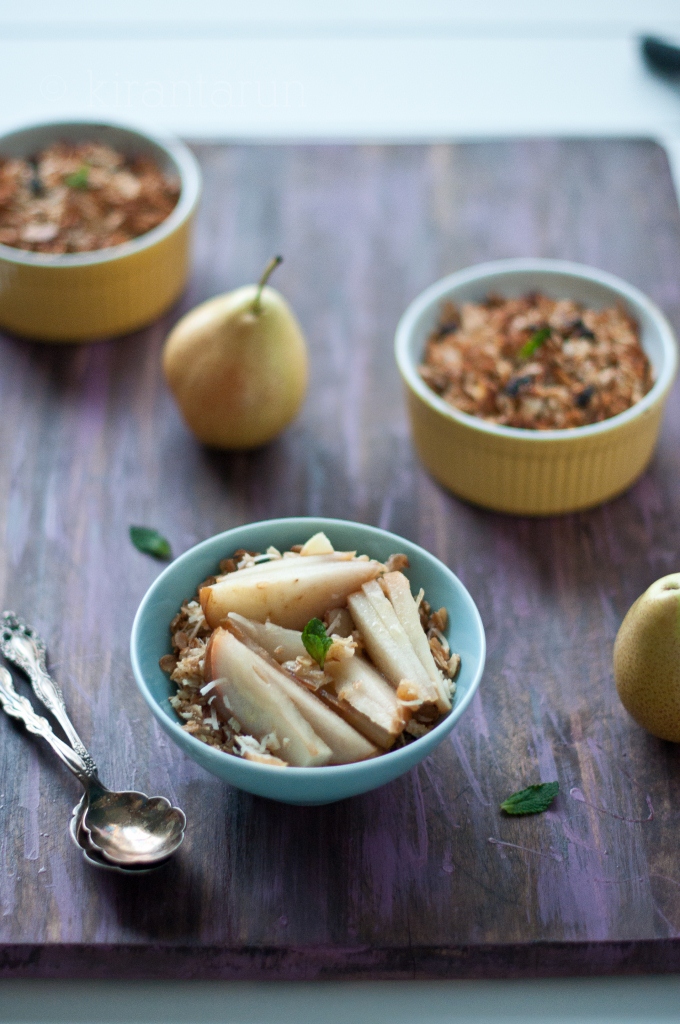 Print This Recipe
Ingredients:
3 to 4 forelle pears
1 cup of rolled whole wheat oats
3/4 cup shredded coconut, unsweetened
1/2 raw sliced almonds
3 – 4 tbsp raisins
3 tbsp agave nectar/honey
pinch of salt
3 tbsp cold unsalted butter, cubed
Directions:
Preheat oven to 315F.
Butter ramekin dishes.
Slice forelle's and arrange into ramekins. Set aside.
In a medium bowl, combine rolled oats, shredded coconut, almonds, raisins, agave nectar and salt.
Add cubed cold butter into the crisp mixture and slowly combine everything to form a course crumb.
Top ramekins with course crumbs/crisps and bake until golden between 30 to 40 minutes. Watch closely to avoid burning.
Serve as is or with a scoop of vanilla ice cream.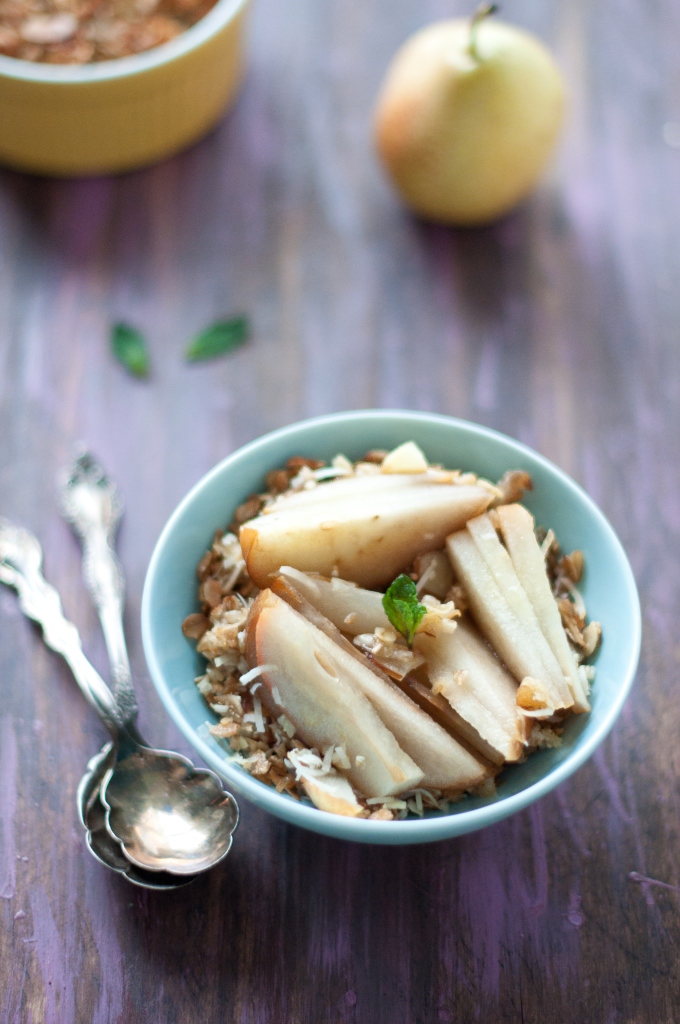 Now that you are aware of my experience in the kitchen as a 6 year old, tell me yours? What were you allowed to do/help in the kitchen for the very first time? 🙂