Time seriously flies. The last time I visited Enzian Theatre at Maitland was during Orlando Sentinel Orbbies Award and tweet-up back in 2009. I headed over there again last evening for another tweet-up slash film festival gathering.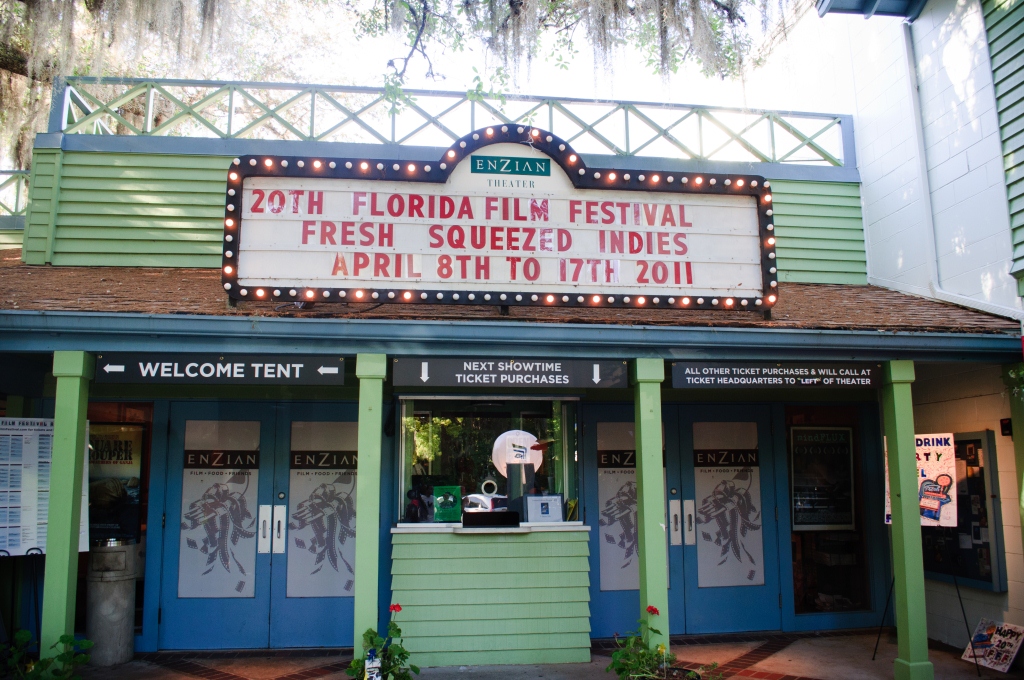 Beautiful weeping willow trees cascading all over. I could have a daily picnic in this setting. Won't we all?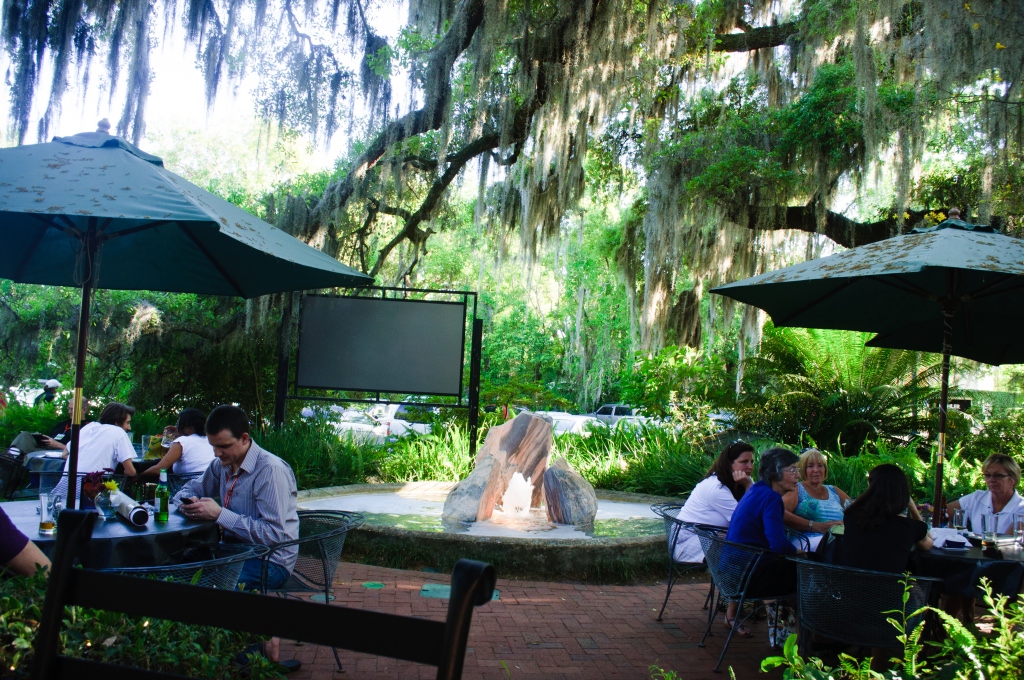 Quoted from FloridaFilmFestival:
Produced by Enzian, the Florida Film Festival greets its 20th anniversary with a heartfelt salute to its native state and namesake. All things Florida—from Apalachicola to Islamorada, from the Seminole Nation to Walt Disney World, from the black mud of the 'glades to the fictional peaks of Mt. Dora—all things Florida will be celebrated.

Premieres of the best in cutting-edge current cinema; indulgent experiences in food and film; a blissful mix of industry parties and special events; a star-packed attendee list—this is the 20th annual Florida Film Festival, which takes place over 10 days around Central Florida from April 8 – 17, 2011.
There were loads of people attending this festival. Most of them were in the theater watching a film or showcase that was going on. Here is a photo of the crowd taken with my phone. If you are in Central Florida, come over and experience Florida through food, film and special events. For more info & tickets on film and festival, head over here.
OK, back to our amazing tweet-up, which was graciously hosted by Bess Auer and Mark Baratelli, two of my favorite blends. Albeit being an hour late, I had the chance to mingle and meet fabulous local tweeps (you know who you are).
The minus point of being late to a social gathering is having missed on meeting some of you. Next time, perhaps?
It's great to finally put names to faces. Met @Dafoodie, his friend Pablo and that's quirky, @Peter_Murphy! Of course they were nibbling on delicious looking sandwiches, while I just sat there downing 2 huge glasses of lemonade. Rookie mistake. I was so hungry by the time I reached home. I am perspiring just at the thought of summer temperatures, but looking forward to fabulous array of summer treats (read ice-creams & more lemonades).
Are you a social butterfly? Any interesting local events taking place in your area? You can add me on Twitter at @Kiran_
__________________________________________
I was selected as part of Enzian's media to cover the Florida Film Festival. In no way I was compensated for this post.
Read my
disclosure policy
for more details on my role as a blogger.