H
appy St. Patrick's Day!
What's so special about this day? Well, according to st-patricks-day.com:
St. Patrick's Day is celebrated by the Irish and Irish at Heart in big cities and small towns alike with parades, "wearing of the green," music and songs, Irish food and drink, and activities for kids such as crafts, coloring and games. Its a time for fun. Some communities even go so far as to dye rivers or streams green!
It's green smoothie for breakfast today, in honor. What is GREEN on your menu today?
Mmmm.. Yummy juice. I usually snack on juice, whole fruits and nuts during the day. Chock full with fibers and amazing flavors, experiment with any fruits and vegetables you may have in your refrigerator. And hey, it's another great money-saving tip to use up any wilted vegetables or bruised fruits that is laying around in the drawer.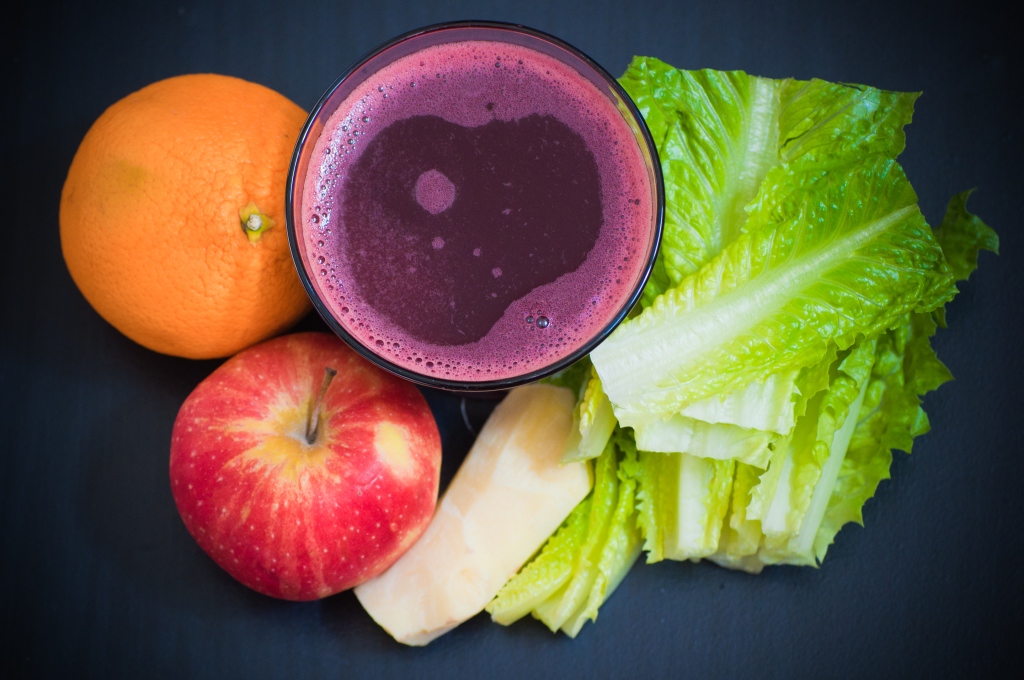 I started toying with my narrow view lens (55-200mm) and the results are amazing for food and portrait photography. The only problem I encountered was finding the light. I love natural lighting technique for my photography, but for now, I am soaking in all the learning curves. I foresee plenty of trials and errors in the future 🙂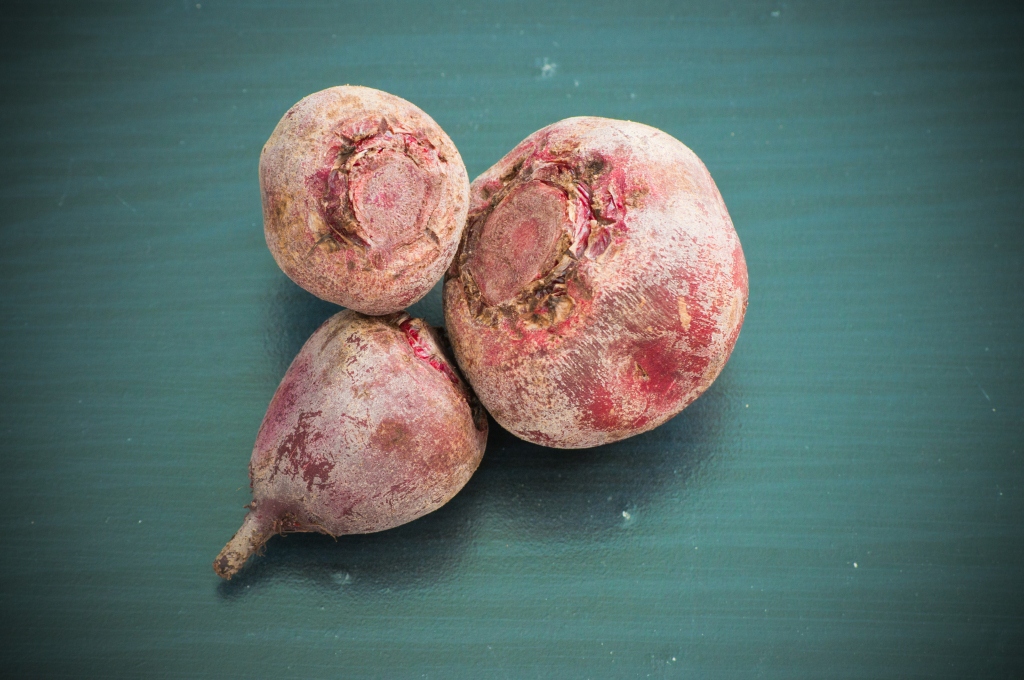 Food photography is very challenging on a growling stomach. Ask any foodie out there. I usually tend to forget an ingredient or two while photographing, in this case, beets 😀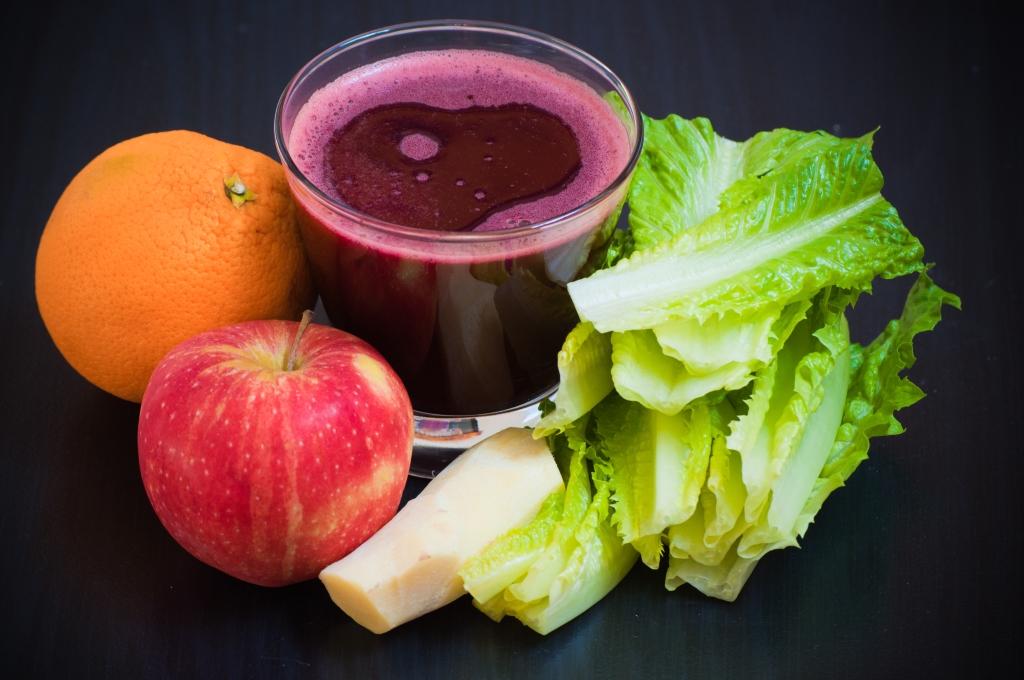 What are your favorite mid-day snacks? Any tips on finding a photography light?
Psst – The Lunch Box page is updated 🙂

Ingredients – for 1 serving

1 orange
1 apple
a few stalks of romaine lettuce
a knob of ginger or to taste
1 small beet
Directions
Clean, peel, chop and blend everything in a juicer. Serve immediately and enjoy home-made juice full of fibers, vitamins and anti-oxidants.

Print This Recipe