Serves 4
Ingredients:
1/2 cup flavored jelly, cold
A handful of falooda sev (vermicelli), softened & cooled
1 tbsp basil seeds, bloomed in 1/4 cup of water
1 cup cold milk, add 2 tsp rose water
1 cup cold milk, add 1.5 tbsp rose syrup
vanilla kulfi/ice cream
optional toppings: cherries, nuts, seeds etc
Directions:
Layer tall chilled glasses with bloomed basil seeds, vermicelli (sev) and flavored jelly. Top it with scoops of vanilla ice cream. Layer it all with drizzles of rose water milk and rose syrup milk.
Sprinkle on your favorite toppings. Serve falooda with a spoon and straw.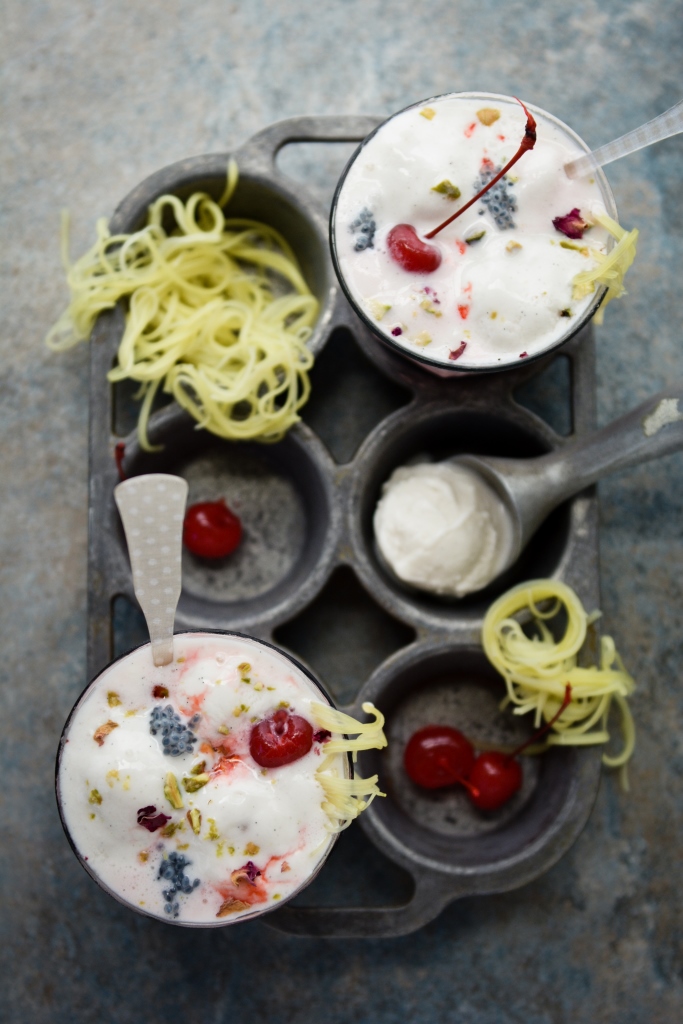 Have you tried falooda before? If not, what are you waiting for? 😀