F
alooda is a very flavorful dessert that uses rose water and rose syrup in the most delicious way. There are layers of ingredients here, so prepping ahead is key.
Including refrigerating a slab of strawberry flavored jelly.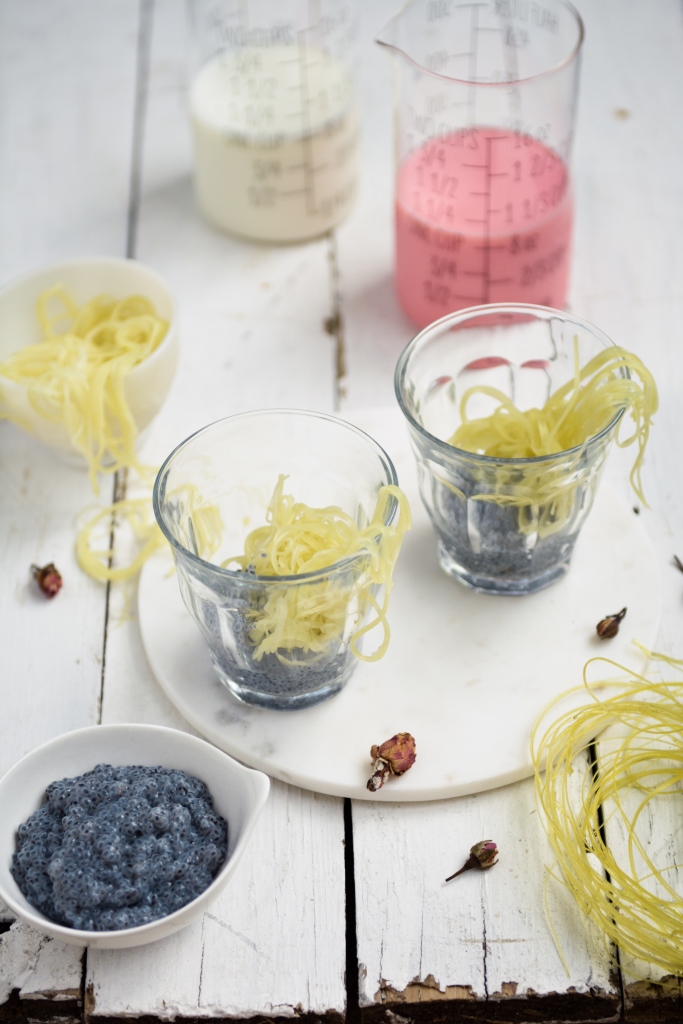 And totally forgetting about the jelly until its too late.
Yeah, too late because I ran out of ingredients after gulping down the "heroes" for this photoshoot. Ice cream was scarce and lets face it, I lost the motivation to re-do the whole recipe.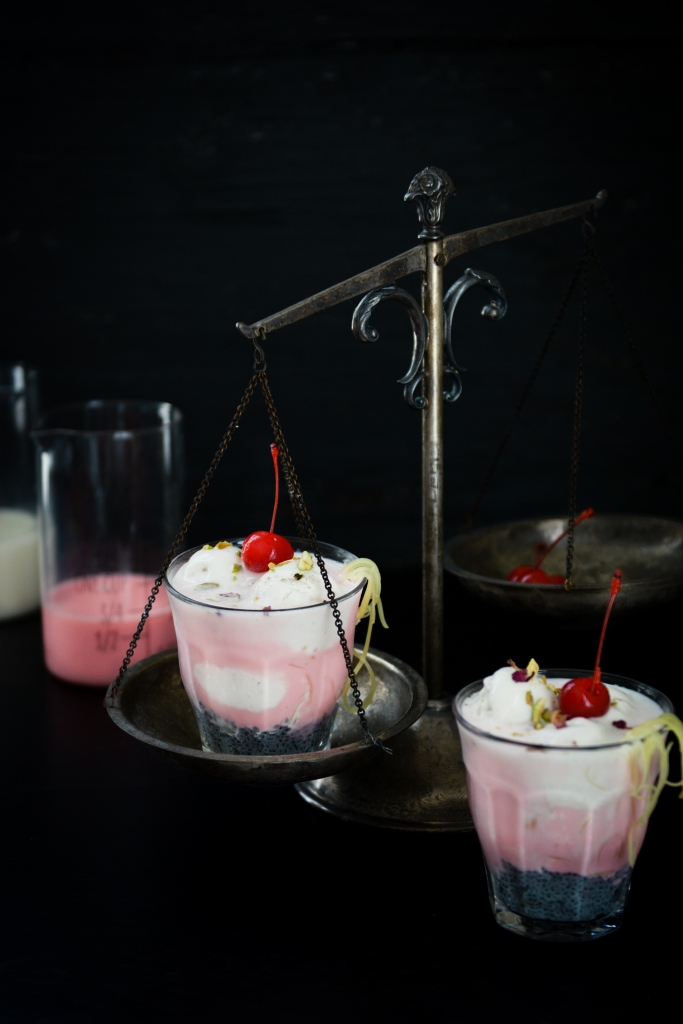 The beauty of layered desserts like falooda is you can choose to omit or add any ingredients to your liking. Just don't forget to eventually use it here.
Now what should I do with a slab of unused chilled strawberry jelly?!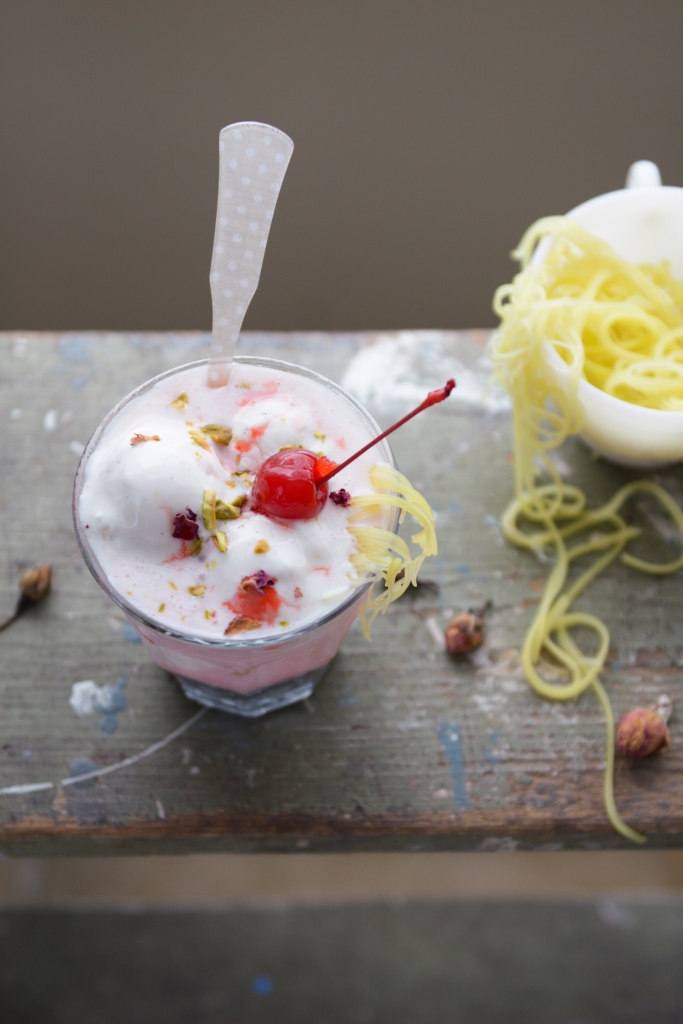 Print This Recipe
Serves 4
Ingredients:
1/2 cup flavored jelly, cold
A handful of falooda sev (vermicelli), softened & cooled
1 tbsp basil seeds, bloomed in 1/4 cup of water
1 cup cold milk, add 2 tsp rose water
1 cup cold milk, add 1.5 tbsp rose syrup
vanilla kulfi/ice cream
optional toppings: cherries, nuts, seeds etc
Directions:
Layer tall chilled glasses with bloomed basil seeds, vermicelli (sev) and flavored jelly. Top it with scoops of vanilla ice cream. Layer it all with drizzles of rose water milk and rose syrup milk.
Sprinkle on your favorite toppings. Serve falooda with a spoon and straw.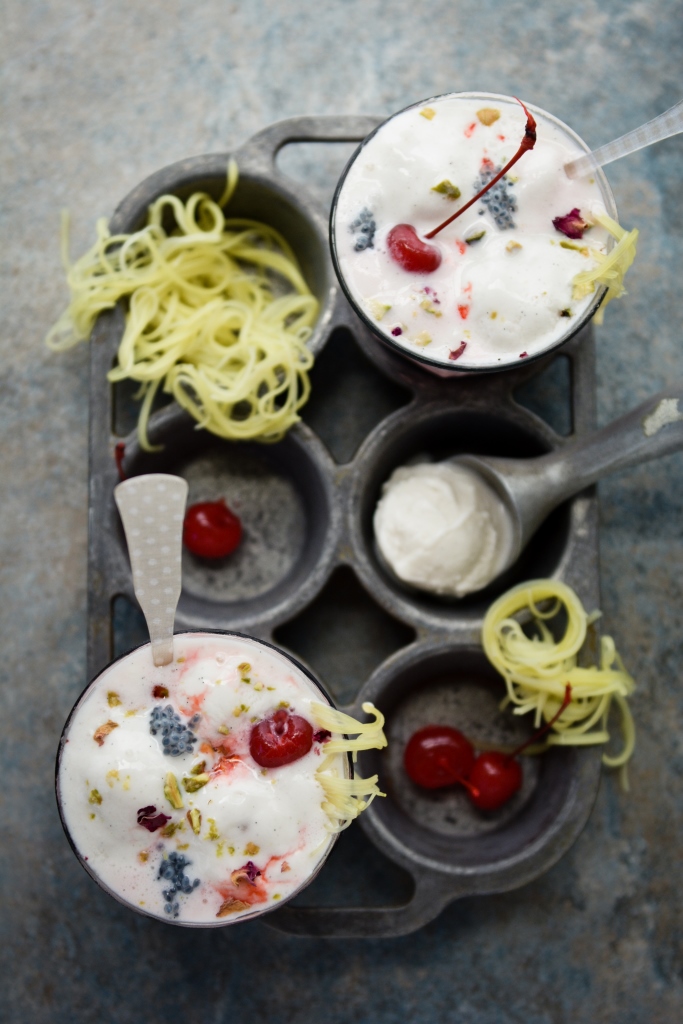 Have you tried falooda before? If not, what are you waiting for? 😀