W
oke up one fine morning and it was drizzling. Suddenly, all I was craving for at that exact moment was a slice of baked goods with my daily morning tea. So, I did what any sane baker would do — I begin lining up all the ingredients in order to satisfy a raging craving.
Everything was falling into place, until I realized there weren't any eggs!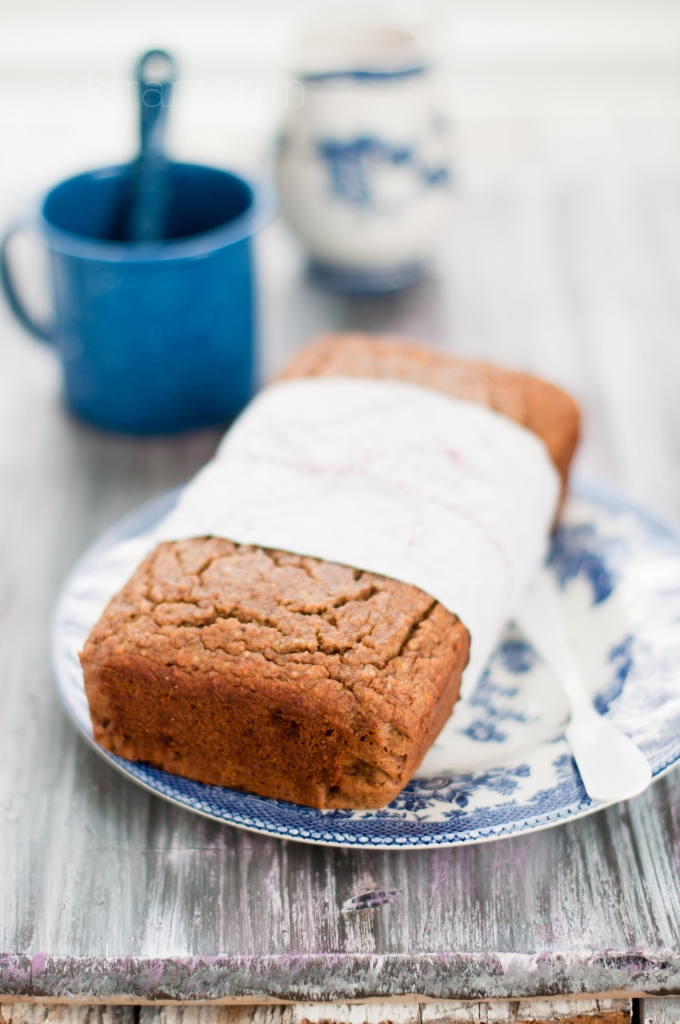 What to do? Baking has to happen, no matter any obstacles that may come your way. But let's face it. In no way I was ready to make a dash into the grocery store just for an egg!
Not when it was still drizzling out there.
Can you sense I'm not an umbrella girl too? Gah. Excuses. First, blame it on the drizzle and now, umbrella? Put down the umbrella and your car keys. March into the kitchen and bake some magic.
It'll happen, even without an egg!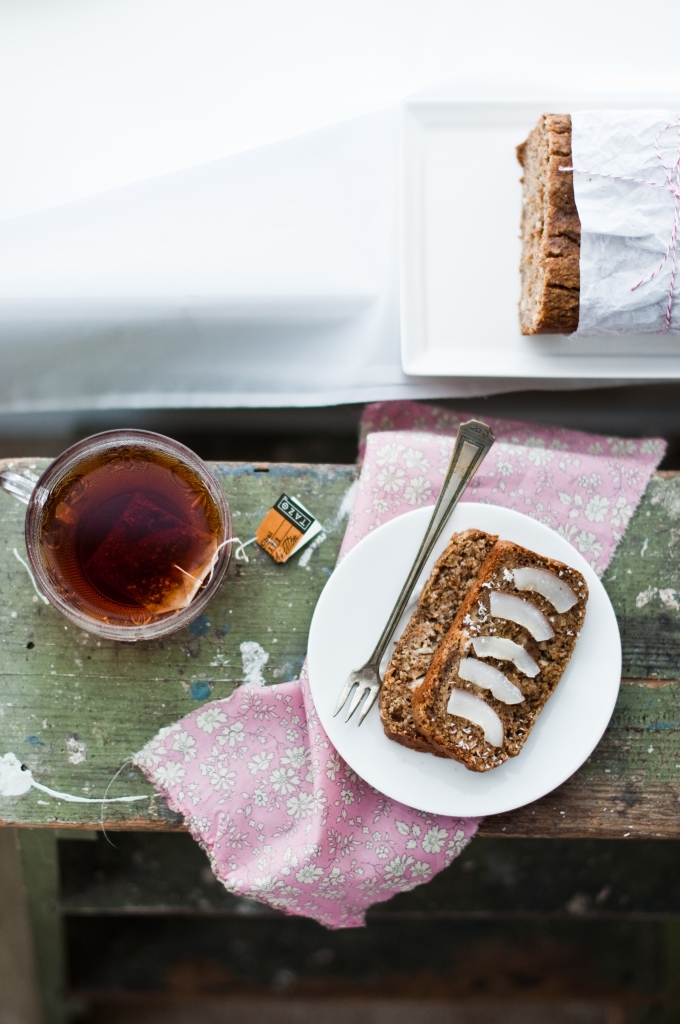 Print This Recipe
Ingredients:
2 very ripe bananas, mashed
1/2 cup freshly grated coconut
1/2 cup thick coconut milk
1 tsp vanilla extract
1/4 cup coconut oil
1/4 cup sugar
2 cups whole wheat flour
1/2 tsp salt
1 tsp baking powder
1/2 tsp baking soda
Directions:
Preheat oven to 325F. Line a loaf pan with parchment paper and brush on some coconut oil to act as adhesive. Set pan aside.
In a huge bowl, whisk mashed bananas, freshly grated coconut, thick coconut milk, vanilla extract, coconut oil and sugar until combined.
In a separate bowl, sift all the dry ingredients (whole wheat flour, salt, baking powder and soda).
Combine sifted dry ingredients into wet ingredients. With a large wooden spoon, stir the batter until just combined. Do not over-mix.
Pour wet batter into prepared loaf pan. Bake for 45 minutes.
Remove loaf from oven and allow to cool for 20 minutes before removing it from the loaf pan. Cool loaf on a cooling rack completely before digging in.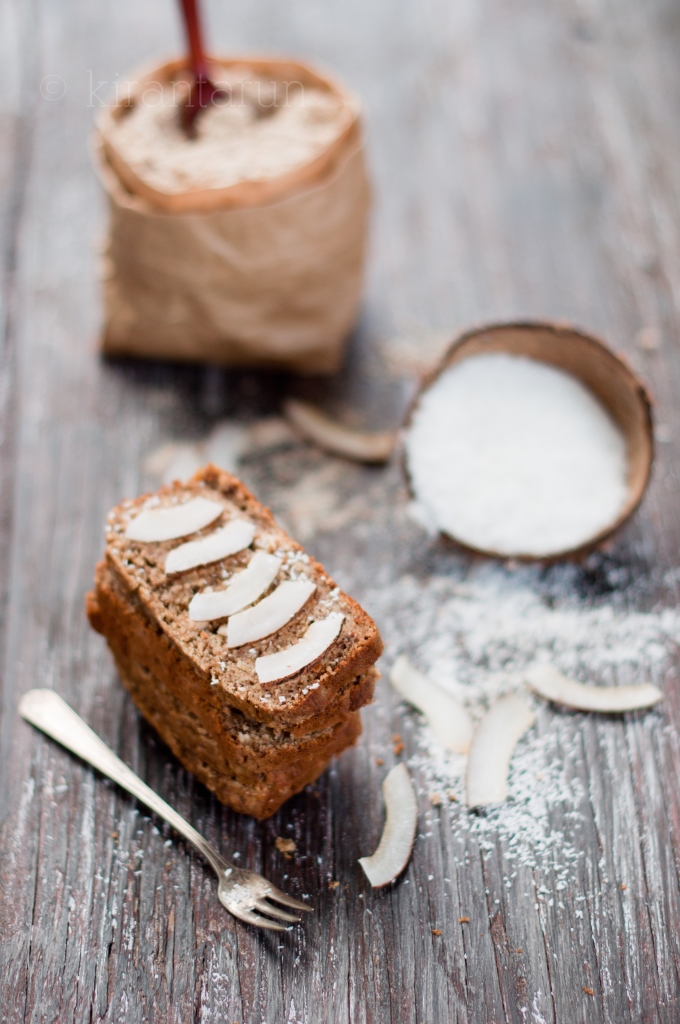 Hope your Friday is off to a great start with plenty of sunshine. And if it's going to rain soon, don't worry about not having eggs. Just make sure you've stocked up on the rest of ingredients.
Including tea.
What's your favorite way of enjoying a rainy day?