B
ecause mummy said so 😉
It's good for you and overall, your health.
Contains high amount of nutrients, such as fiber.
Crunchy and crisp stir fry vegetables always tastes good.
BTW, if you are curious about my recent NASA TweetUp adventures, read all about it on the blog.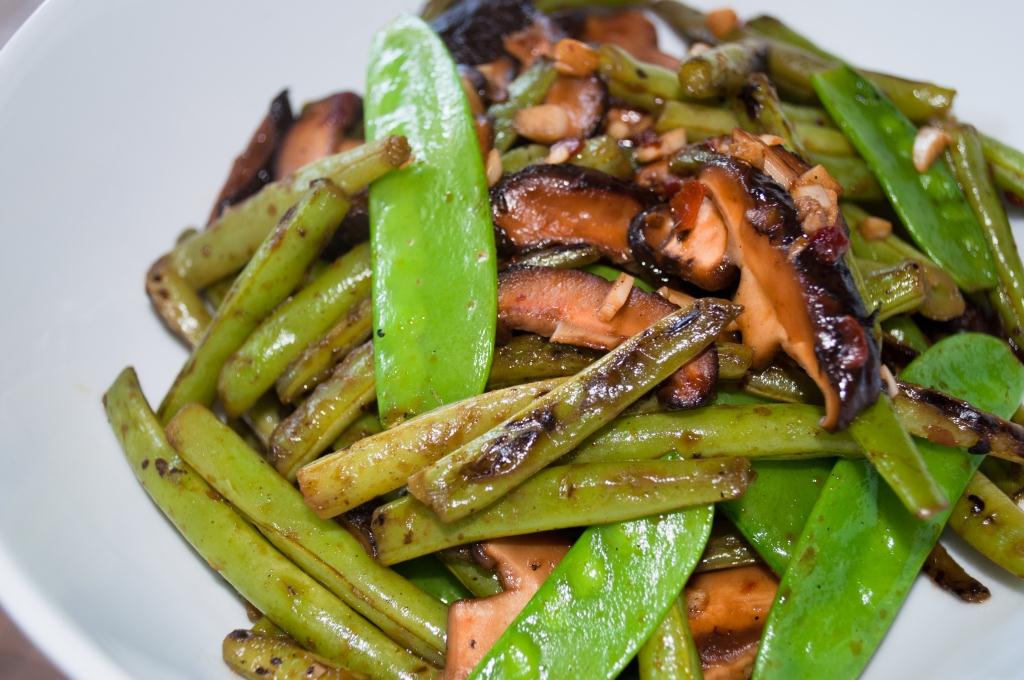 While growing up, many of us were coaxed into eating vegetables either by reward or punishment. My mom was quite  forceful when introducing vegetables in our diet. From peas (to date, my least favorite vegetable) to carrots, we were either not allowed to leave the dinner table without eating up everything on the plate or rewarded with mythical stories like, "if you want to be as strong as Popeye the sailor man, eat up the spinach!". It worked all the time. And thanks mom, I love spinach now more than ever. Not so much for Popeye's strength and power, as I could never fathom why his beloved girlfriend Olive Oyl remained as thin as a stick 😉
Spring always reminds me of great wok stir-fry vegetables that withstands high heat cooking method, yet somehow retains crunchiness and vibrancy when you take a bite. From stir-fry tilapia with asparagus to healthy beet juice, it all shares the same theme of easy cooking/juicing, wholesome and healthy foods.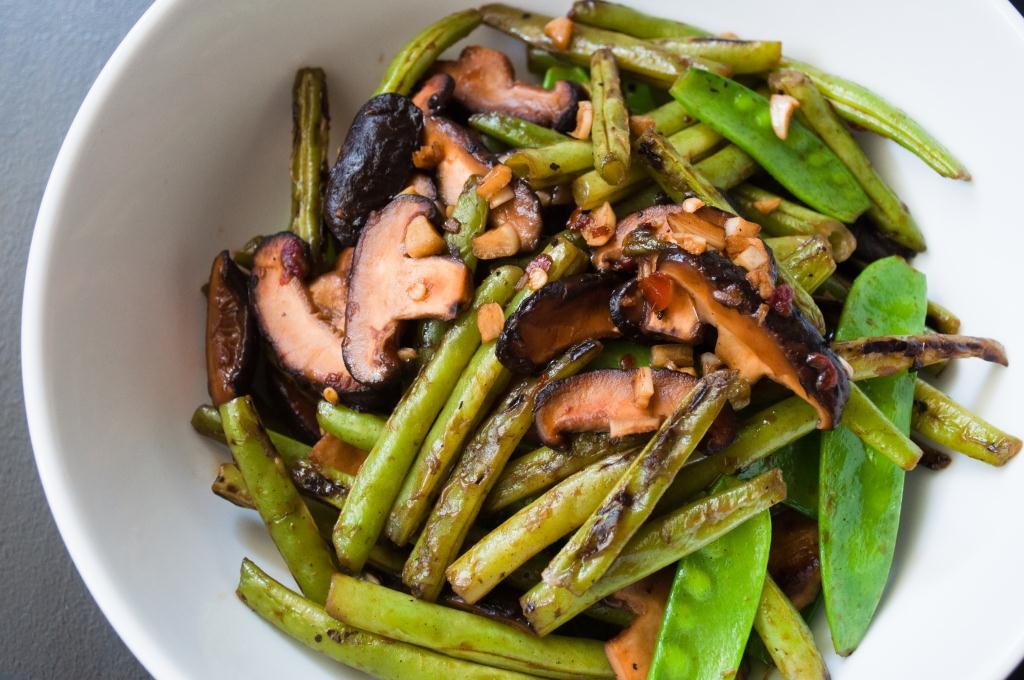 There's plenty of basic stir-fry recipes out there. Try experimenting with different produce using this basic recipe. Be warned there's copious amount of garlic in this recipe. It comes with bad breath, but totally worth it. I chose portabella mushrooms as it is meatier in texture but feel free to use crimini or button mushrooms.
Quoting Alton Brown's "Good Eats!" 🙂 What did your mom said or do to ensure you ate up your daily dose of vegetables on plate?

Print This Recipe
Ingredients
2 tbsp cooking oil
1/2 pound string beans, trimmed and chopped
1/2 pound snow peas
1/3 pound portabella mushrooms, sliced
4-5 garlic, chopped
1 tbsp light soy sauce
1/2 tbsp dark soy sauce
1 tsp fish sauce
1 tbsp chinese cooking wine
Directions
It is important to note that all ingredients should be prepped in advance, ready for cooking. Stir-frying on high heat requires constant stirring to fully cook the ingredients and avoid burning, ultimately achieving crispness.
Over medium to high heat wok, add cooking oil and throw in beans. Stir-fry on high for a few minutes, stirring occasionally to avoid burning.
Once the beans are slightly browned, add mushrooms and garlic. Continue stir-frying on high heat.
Add all sauces, cooking wine, snow peas and chopped garlic. Stir-fry till fragrant.
Serve as an entree over brown or jasmine rice.