Serves 2
Ingredients:
1.5 cups pumpkin-pepita seed milk**
3/4 cup freshly brewed espresso
1/2 tsp ground cinnamon
1/4 tsp ground cardamom
1/8 tsp ground cloves
pinch of ground nutmeg
2 tbsp agave nectar or sweetener of choice
vanilla whipped cream
Directions:
Heat milk in a saucepan on medium-high until it begins to bubble on the sides. Do not boil. Add freshly brewed espresso, spices and sweetener. Stir to combine. Remove saucepan from heat.
Pass through a fine mesh strainer into two mugs, top with vanilla whipped cream and a sprinkling of ground cinnamon. Enjoy!
**If you are making this with any milk of your choice, just add 4 tbsp of pumpkin puree with espresso, spices and sweetener. Steep for a few minutes before sieving it through a fine mesh strainer and serve immediately.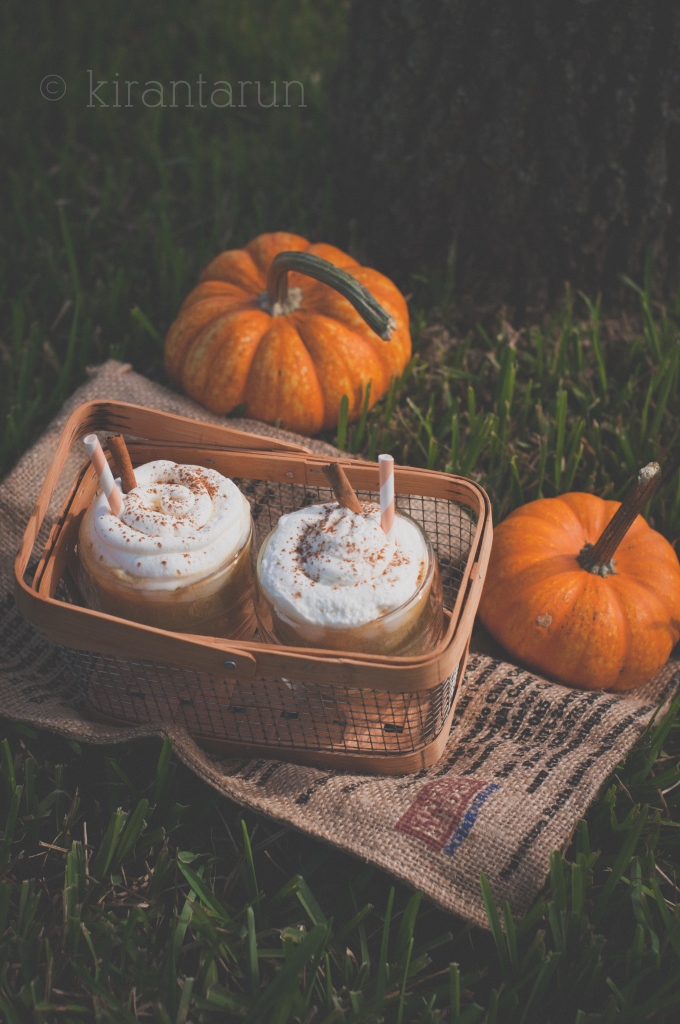 It has been quite a fun experience in Houston, Texas. Follow us along on Instagram where I'll be posting what we've been indulging, which is way too much. Unfortunately, not enough PSL's.
Darn the sweltering hot weather here.
Do you love PSL's? Have you tried homemade lattes?