I am having one of those days where baking is truly testing my patience. I've thrown a very bad cheesecake pie, a batch of cranberry scones and I am very sure this all amounts to me losing my baking mojo.
I was almost convinced that my oven or stand-mixer is cursed.
Until I baked this cookies. It changed my life.
Forever.
I've since forgiven and forgotten – and believe it or not, I am not holding any grudges.
Well, at least until the next mishaps. Just keeping it real, honest and practical here, people.
Growing up, me and my Mom would bake tons of cookies. And one of my favorite was semolina cookies. It's buttery, crumbly and oh so good.
Semolina gives somewhat a crisp texture to a cookie. Not denying the fact that gob-load of butter has something to do with the texture as well.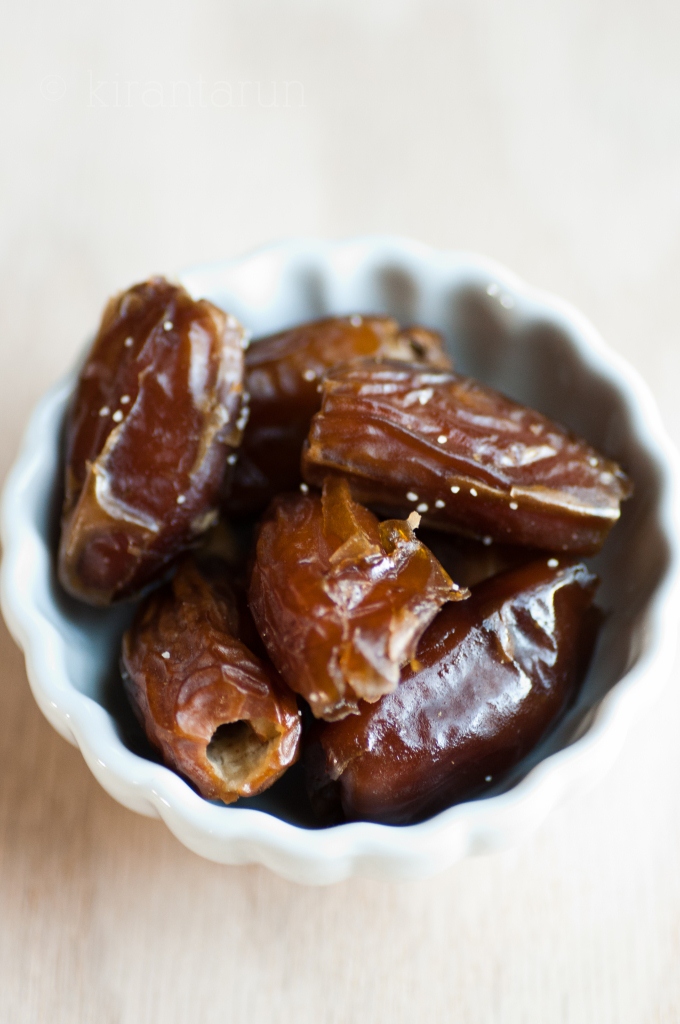 A twist to this recipe was adding dates. It is naturally sweet and goes very well with this cookie. Just ignore the specks of semolina on the dates, visible from the above photo.
There was an incident of spilling a cup full of semolina flour on the kitchen counter. Let's ignore that, shall we?
I almost cried and refuse to clean my damned kitchen. But you can do me a favor and try this recipe.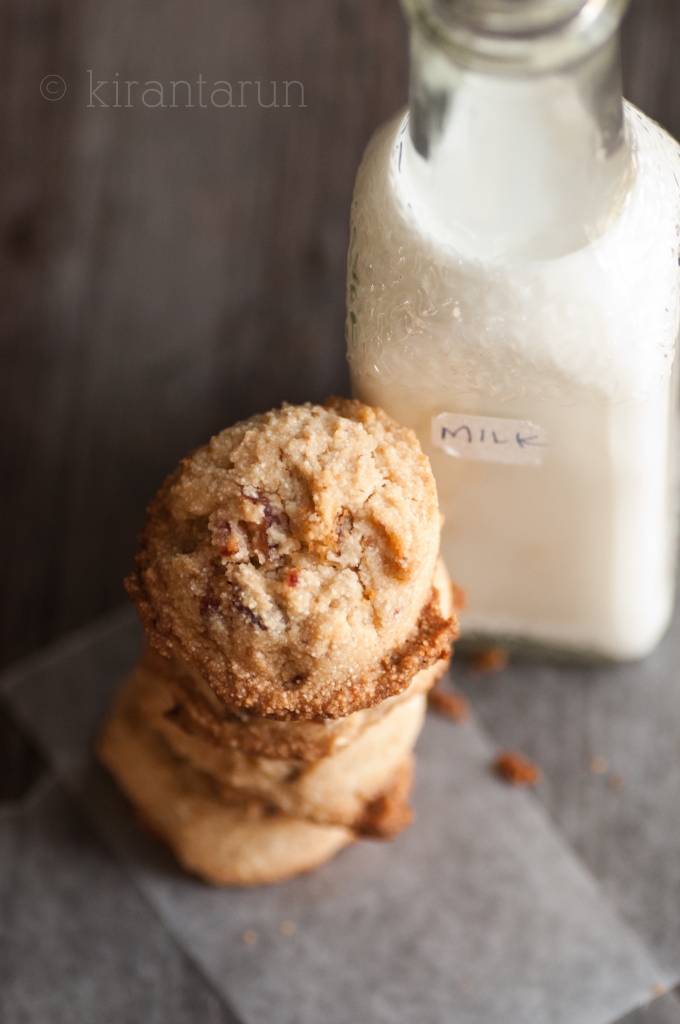 Print This Recipe
Ingredients:
1 stick (or 113 grams) of softened, unsalted butter
1/2 cup sugar or agave nectar
1/2 cup chopped pitted dates
1/2 tsp vanilla extract
1 cup semolina flour
1 cup all purpose flour
Directions:
Preheat oven to bake at 325F. Grease a baking sheet and set aside.
In a stand or hand mixer, cream butter and sugar till it turns pale in color (about 5 minutes on medium speed)
Add chopped dates, vanilla extract and mix everything until combined.
With mixer on low, slowly add semolina flour, mix and then add all purpose flour.
Mix everything until combined.
Scoop dough using a small cookie/ice cream scoop and place it on the greased baking sheet. The cookie will not spread, but allow some spacing between each scoop for even baking.
Place baking sheet into pre-heated oven and bake for 20-25 minutes, or until edges are golden brown and crisp.
Allow cookies to cool on the sheet for 1 to 2 minutes, then transfer to wire racks to cool completely.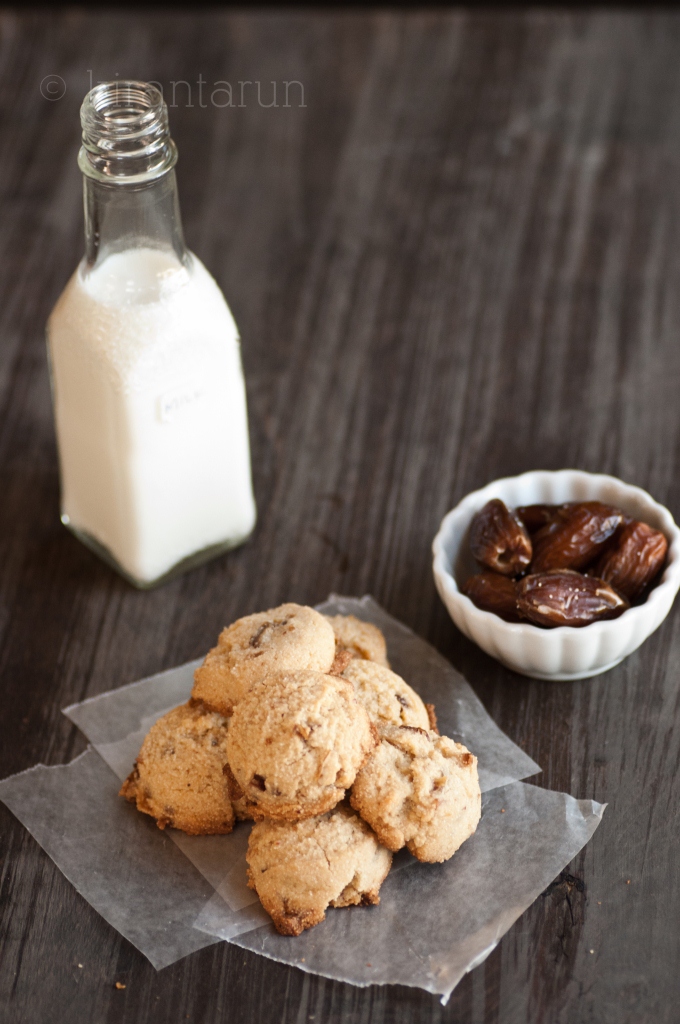 And oh, this photos were shot with my brand new macro lens. I hope it's not cursed.
Have a very happy week and hopefully your baking mojo is very good in comparison to mine. Care sharing?