I
am usually not the one sitting and bickering about weathers. But when summer's are stretched way too long and winter sets in even without the feel of "fall", there is no way I would sacrifice my love for pumpkin. From
oatmeal's
, breads and soups, there are endless recipes out there to utilize pumpkins after Halloween. No wastage. After all, staying on budget is the way to go 🙂
I am currently traveling, please excuse the lack of step-by-step photos. Don't be shy to ask away your doubts or questions in the comment section.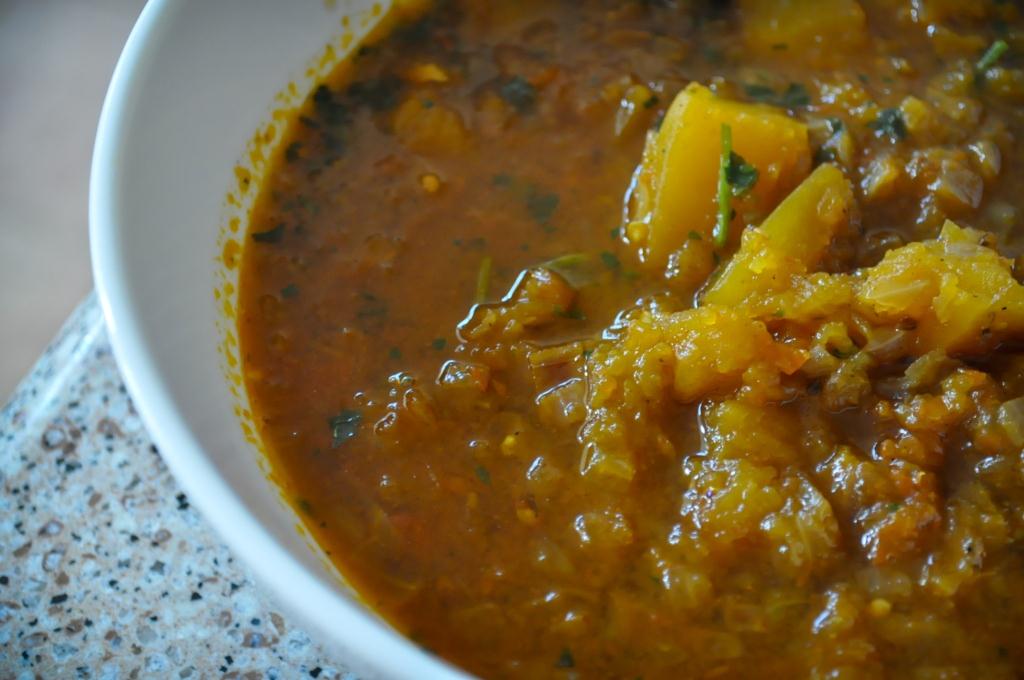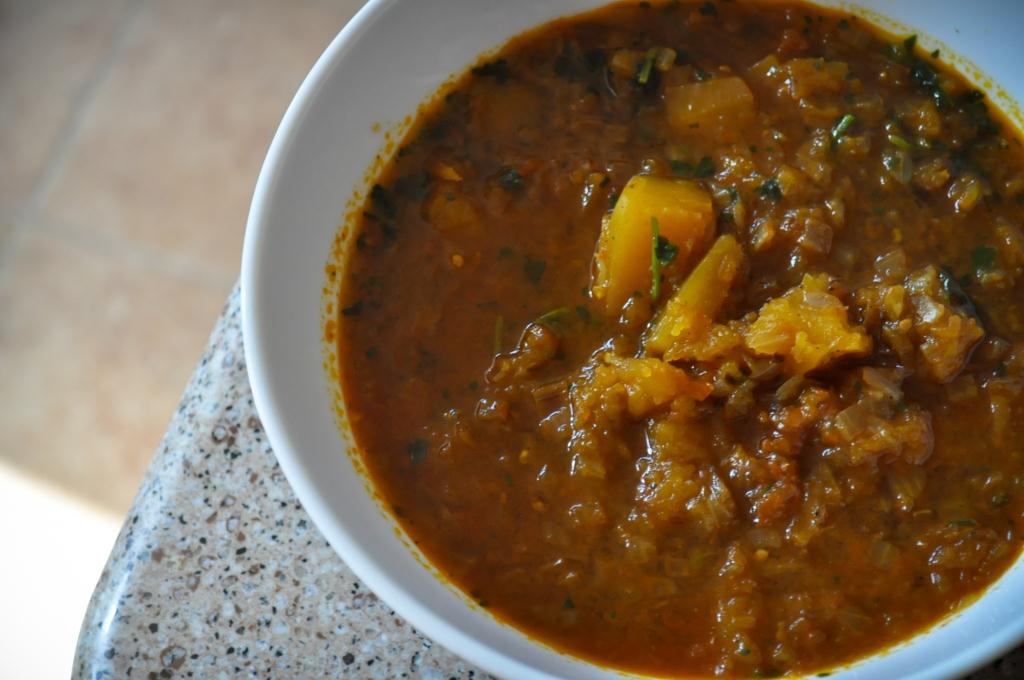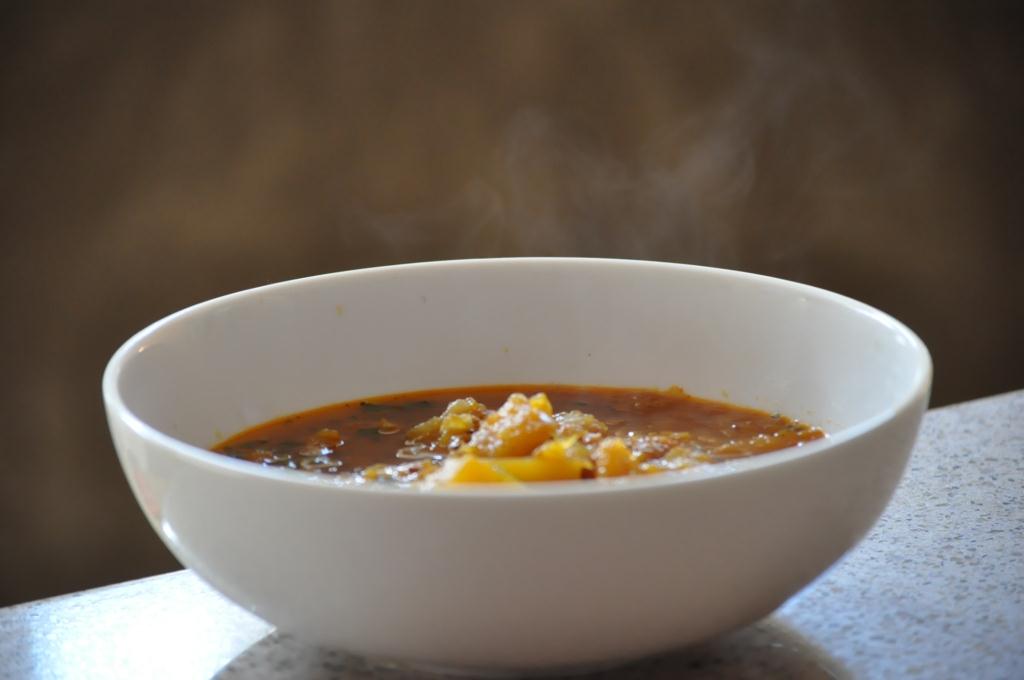 A steamy hot bowl of delicious and ridiculously simple recipe – what more can you ask for? Savor it with some crusty bread on the side. Oh, not just on the side. Dunk it into a steamy pot of curried pumpkin and swoon! Thank me later 😀
What is your favorite pumpkin recipes? Feel free to share links in the comment section 🙂
Ingredients:
1/2 a medium-sized pumpkin, peeled and cubed to an inch. Steam/bake to soften a little.
1/2 cup of chopped red onion
1 medium crushed tomato or 1 tbsp tomato paste
2 tsp cooking oil
1/3 cup of water
1 bay leaf
1 tsp of spice seeds consisting of cumin and cloves
1 small stick of cinnamon bark or 1/2 tsp of cinnamon powder
a pinch of nutmeg
1 bay leaf
1/2 tsp of turmeric
1 tbsp of curry powder
1 green chile
dash of salt and pepper for taste
1 tbsp chopped coriander leaves, for garnish
Directions:
Add cooking oil in a heavy saucepan on medium heat. Wait for oil to heat before adding spice seeds.
Throw in chopped onions and fry till caramelize. This would take about 5 minutes.
Add cubed pumpkin, bay leaf, cinnamon bark/powder and nutmeg.
Stir in crushed tomato, turmeric, curry powder, salt, pepper and chilies. Cook till fragrant.
Add water and cover to simmer for 20 minutes or until pumpkin is fully cooked through and tender.
Garnish with coriander leaves and serve it up with some crusty bread.

Print This Recipe