… or cool cucumber salad.
I love cucumbers just as raw or drenched in some homemade dressing . When I say "homemade" dressing, it generally consists of fresh yogurt as the base or main ingredient, followed by fresh vegetable and spice of choice. Raita is generally served cold to cool the Indian spicy palates. It can be prepared in many ways, using variety of toasted spices and fresh vegetables.
For this recipe, I chose English cucumber as it is seedless and retains less amount of water in comparison with basic cucumber. Watery raita is not a good raita 😉
Apologies for the non-existing step by step photos for this recipe. Somehow my DSLR went "Houdini" on me.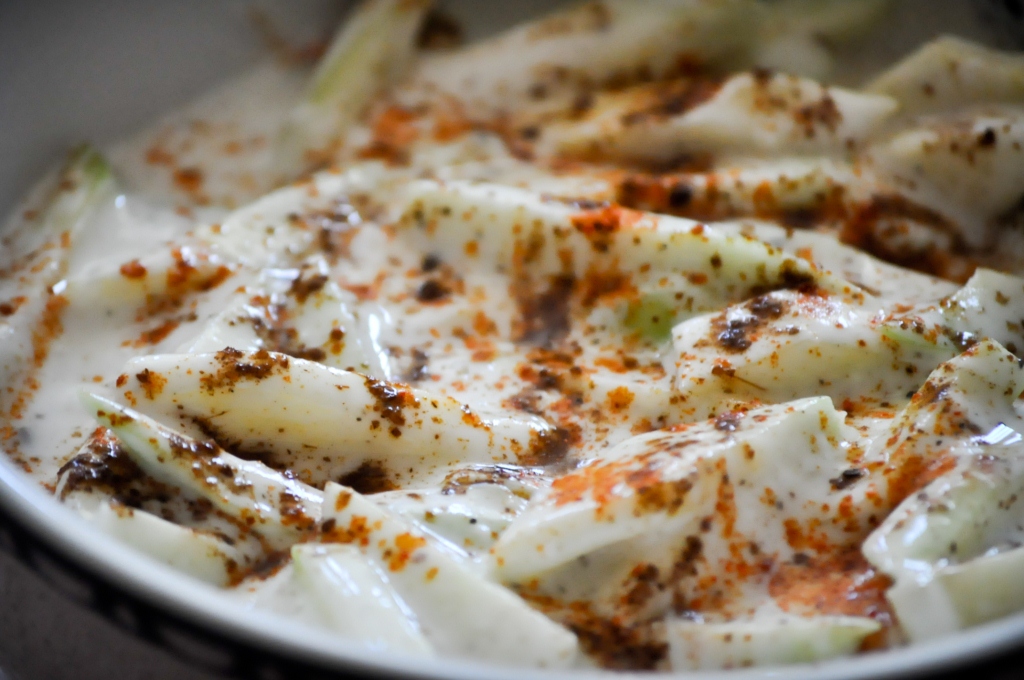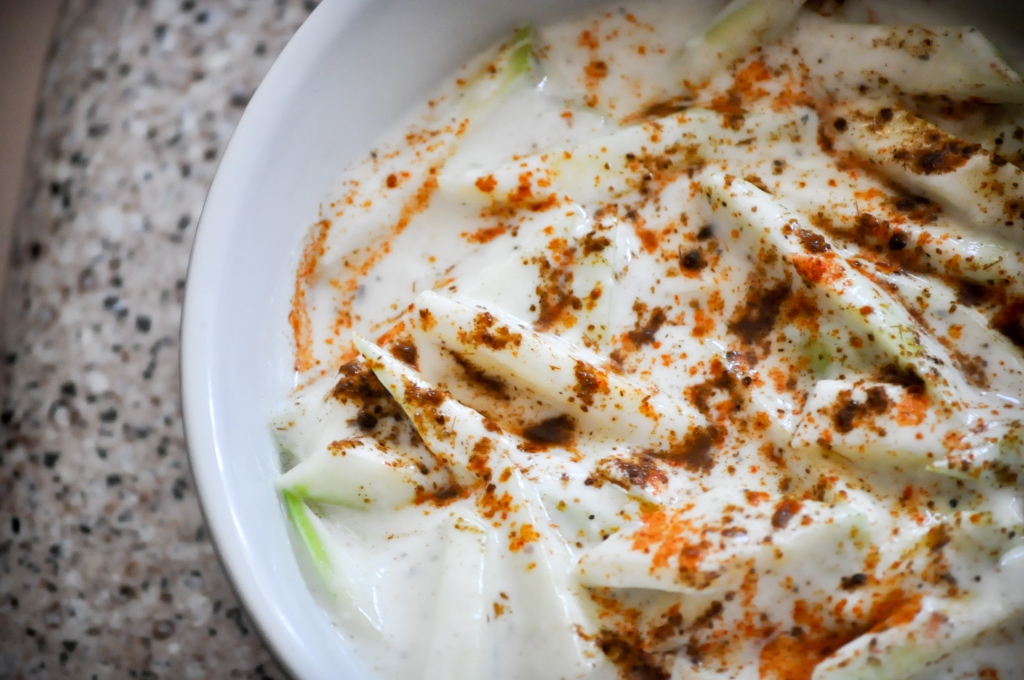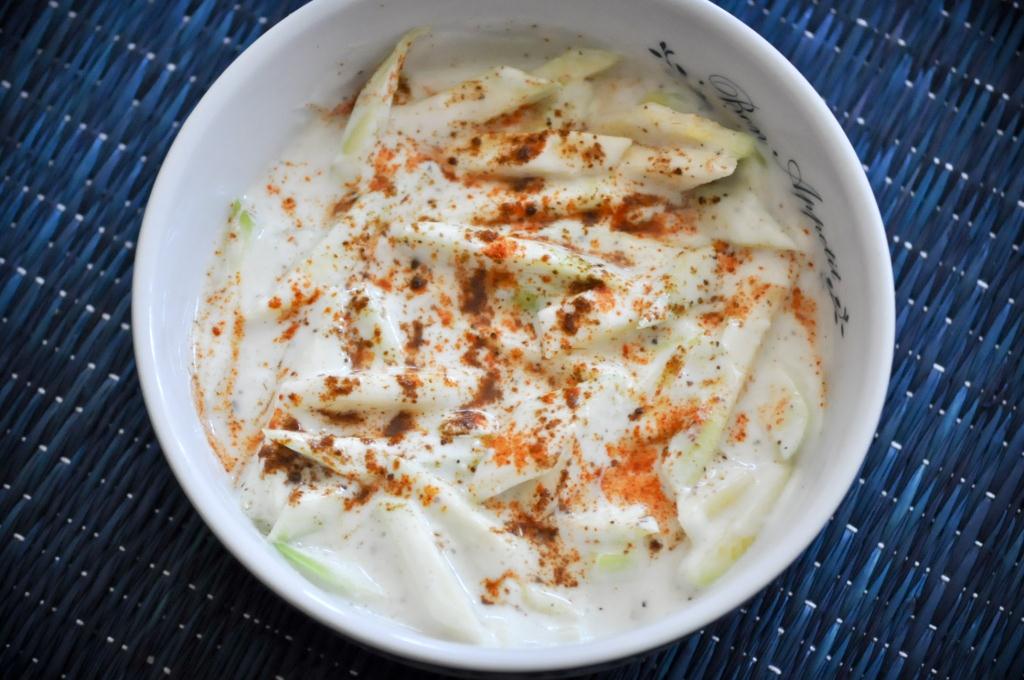 Generally, cucumber is finely shredded. I chose a more rustic cut. I love crunchy texture in my salads 🙂 Enough of me blabbering. Honestly, there is nothing much to blabber as this recipe is so simple!
Ingredients:
1 English cucumber, peeled and chopped or shredded (as preferred)
1/2 cup of fresh yogurt (plain or greek)
Kala namak or salt
Black pepper
Chili powder
Cumin powder
Directions:
In a bowl, add fresh yogurt. With a spoon, mix yogurt till smooth.
Add a pinch of kala namak, black pepper, cumin powder and English cucumber. Mix to incorporate.
Chill in refrigerator.
Before serving, sprinkle a pinch of kala namak, black pepper, chili and cumin powder on the raita and enjoy!

Print This Recipe