Serves 4
Ingredients:
1 lbs potatoes, skin lightly scrubbed to clean
Water
1/2 tsp salt
Herbed oil:
3 tbsp extra virgin olive oil
1 tbsp unsalted butter, melted
1/2 tsp salt
1/4 tsp black pepper
2 garlic cloves, minced
1/2 tsp lemon zest
2 tsp lemon juice
1 tbsp fresh mint, finely chopped
1 tbsp fresh dill, finely chopped
1/4 tsp fresh red chili, minced
Directions:
Add potatoes into a deep saucepan, top it with water and salt. Cover and bring it to boil. Cook potatoes until tender (between 15 to 20 minutes).
Add all ingredients for herbed oil into a bowl and stir to combine.
Preheat oven to 450F. Line 2 baking sheets with foil. Set aside.
Drain cooked potatoes and pat to dry.
Using a masher, flatten potatoes onto prepared baking sheet lined with foil. Generously brush each smashed potatoes with herbed oil.
Baked smashed potatoes until crisped, about 15 minutes.
Remove potatoes to cool before serving as is, or with a salad.
Optional: a little sprinkling of garam masala!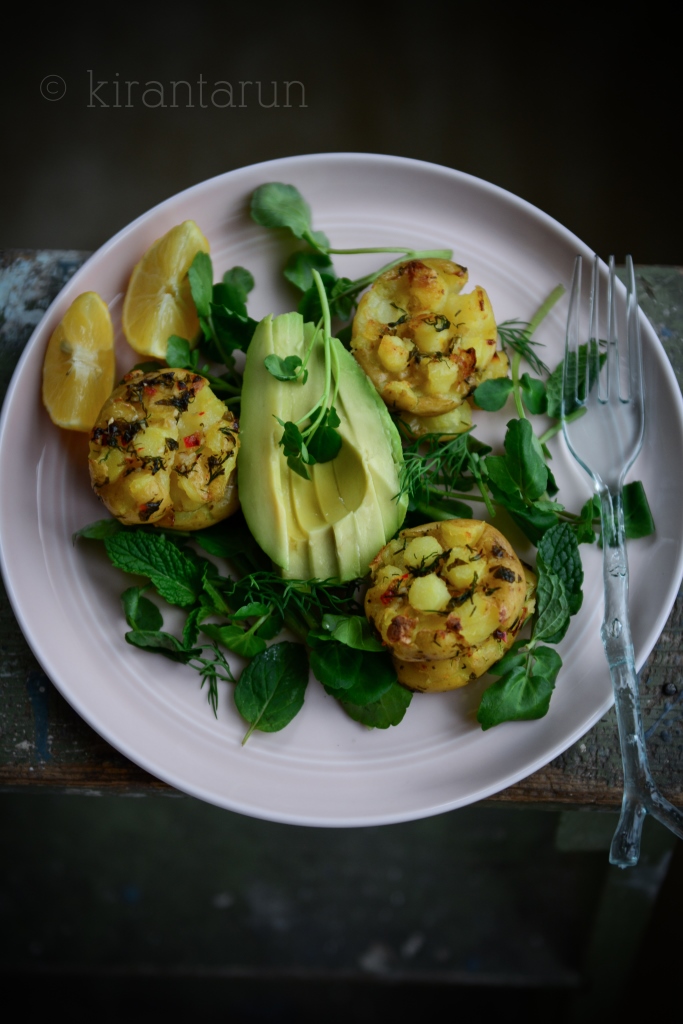 I hope you are having a stress-free, spam free day! If not, let's enjoy crispy herbed smashed potatoes together. It's a delicious problem solver.
Really 😀
Are you constantly bombarded with spammy emails? Any solutions?