The thing that amazes us mostly is when we begin scouring a city for a restaurant as soon as we hit into a major city while traveling. Of course, watching Food Network and Cooking Channel is a bonus when it comes to deciding where and what to eat. There are many tools out there to read reviews or ratings, but to get a full coverage and review of a restaurant from a Food or Cooking Channel star is something that I wouldn't pass on!
Ok, I admit it. We've never tried a crêpe before, ever. As soon as we chanced searched upon Crêpe Amour – an interesting Crêperie that offers not only sweet, but savory crêpes, we had to try it. There is no crêpes in Orlando, at least not a restaurant that devotes to only crêpes.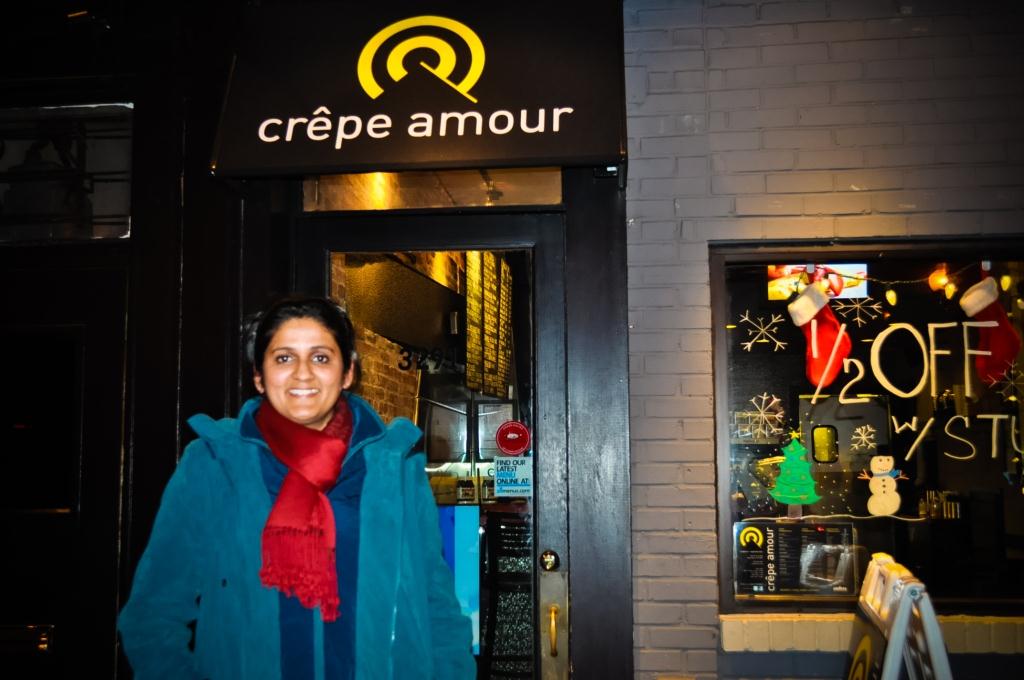 I love dining out. But the only qualm and request I have is please try avoiding dim or poor lighting. I eat with my eyes first, camera second and lastly, mouth. Did I just say only qualm? Many reviewers had limited seating issues with Crêpe Amour. I had too but was told you can always scoot upstairs at their recent addition of Georgetown Wing Co where they would delightfully serve you crêpes as well.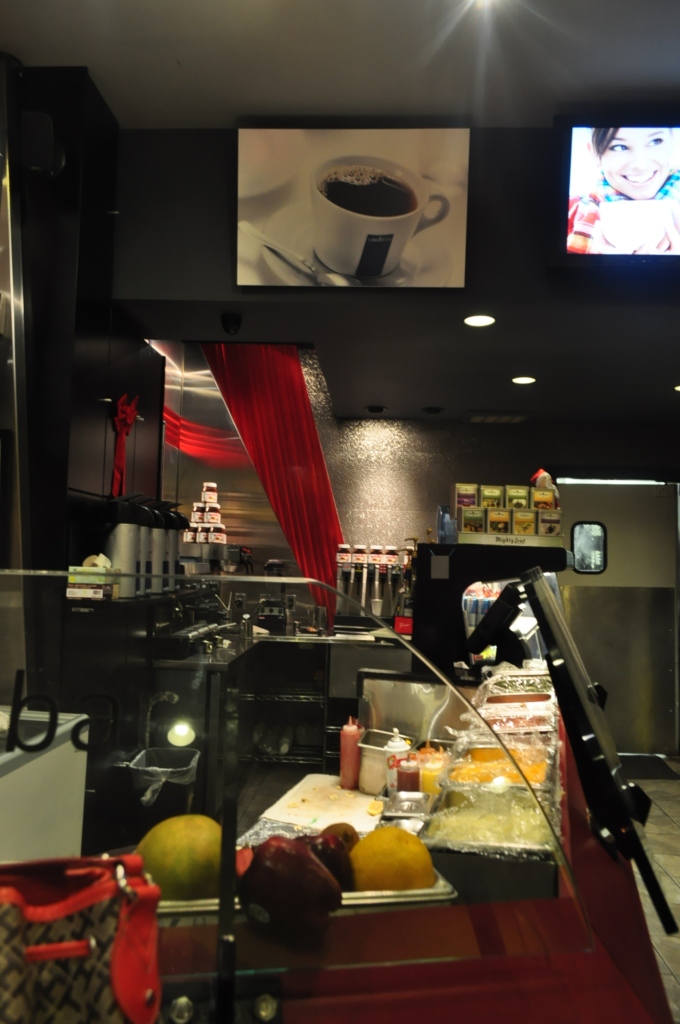 And wait for the best part! It's made to order crêpes are handcrafted right in front of us, claiming usage of organic flour and natural ingredients. As much as I'd love natural ingredients, I just couldn't bring myself to stop staring at the line of Nutella over the counter. Yummyness!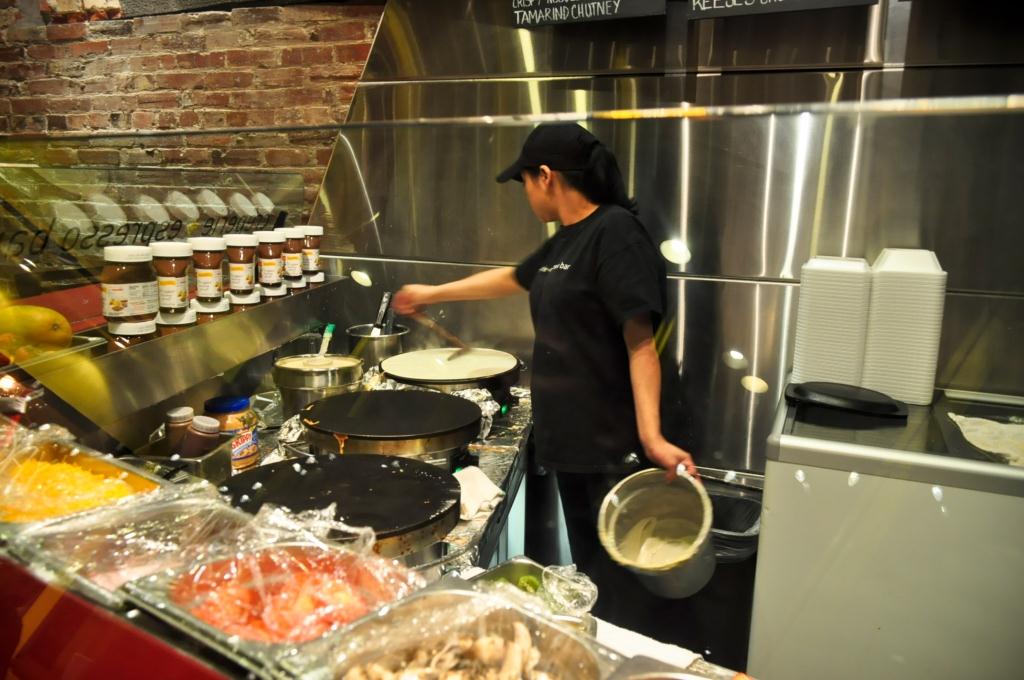 The menu is seriously extensive. We started with an order of Dhaba – tandoori marinated chicken strips, green peppers, mayo and cilantro. Me and Tarun devoured the huge portion. It was tasty but was lacking that spiciness. It doesn't have to be scorching hot, just a hint of spiciness would've complimented the tandoori chicken.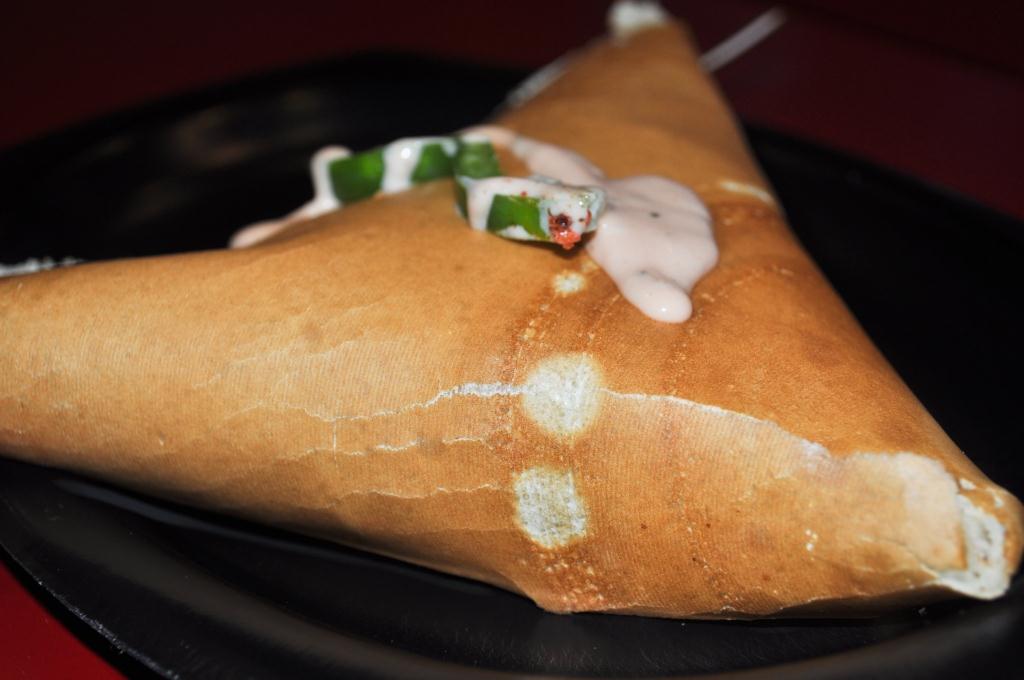 What's up with the lighting in this photo? That's the power of DSLR and my failure to handle manual settings. I usually forget to change the settings during nightfall. We were so hungry that I also forgot to take a close-up of Dhaba's crêpe innards. Apparently, I always never forget to stuff my face with deliciousness. But I have the proof of someone eating more than half of his portion that night 😉 I thought we were sharing equally Mr?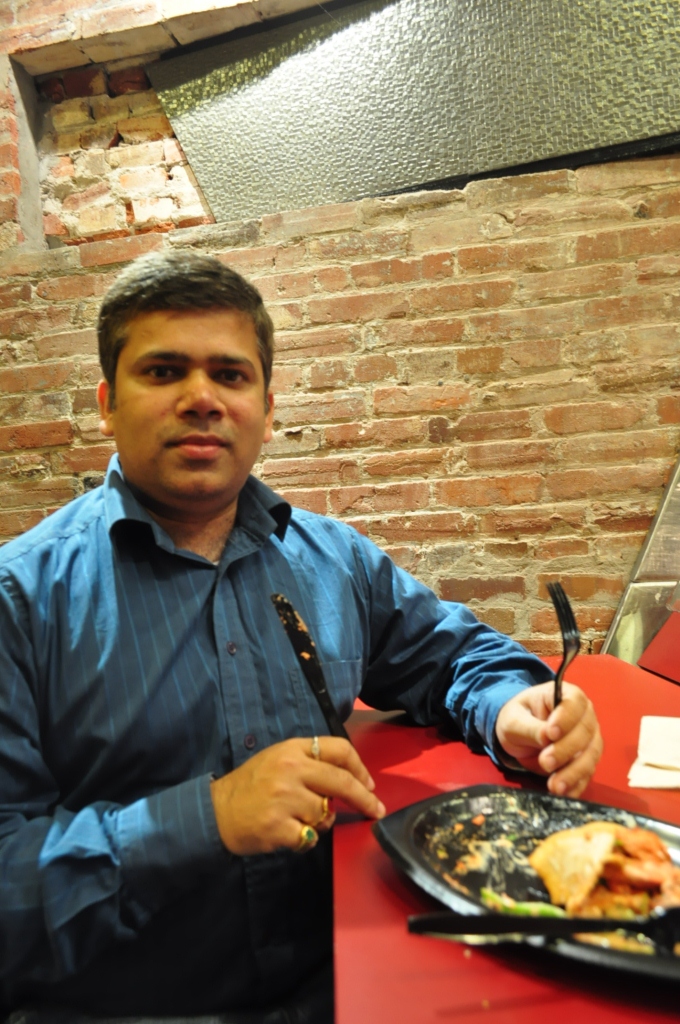 At one point, I had to literally get my guards down to satisfy our sweet tooth. Well, mostly my sweet tooth. I didn't want to go for the usual sweet crepe loaded with sugars from powdered sugar and nutella. We ended up customizing the sweet crepe and went with Mango, Almonds, Coconut and a drizzle of mango coulis.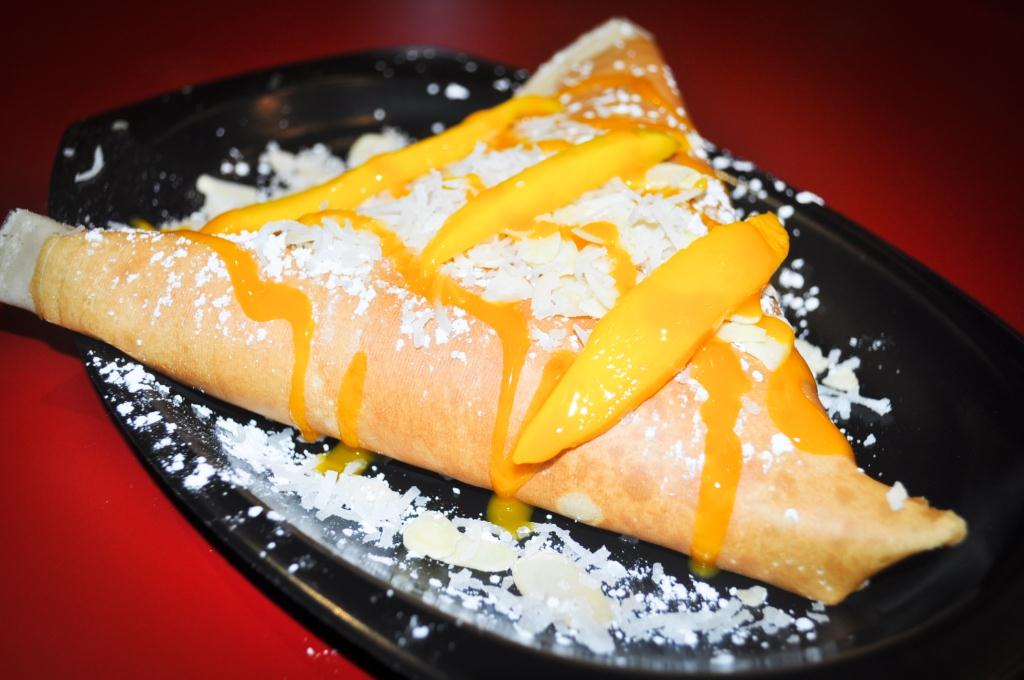 Oh so deliciously chock full filling. Not too sweet, just perfect.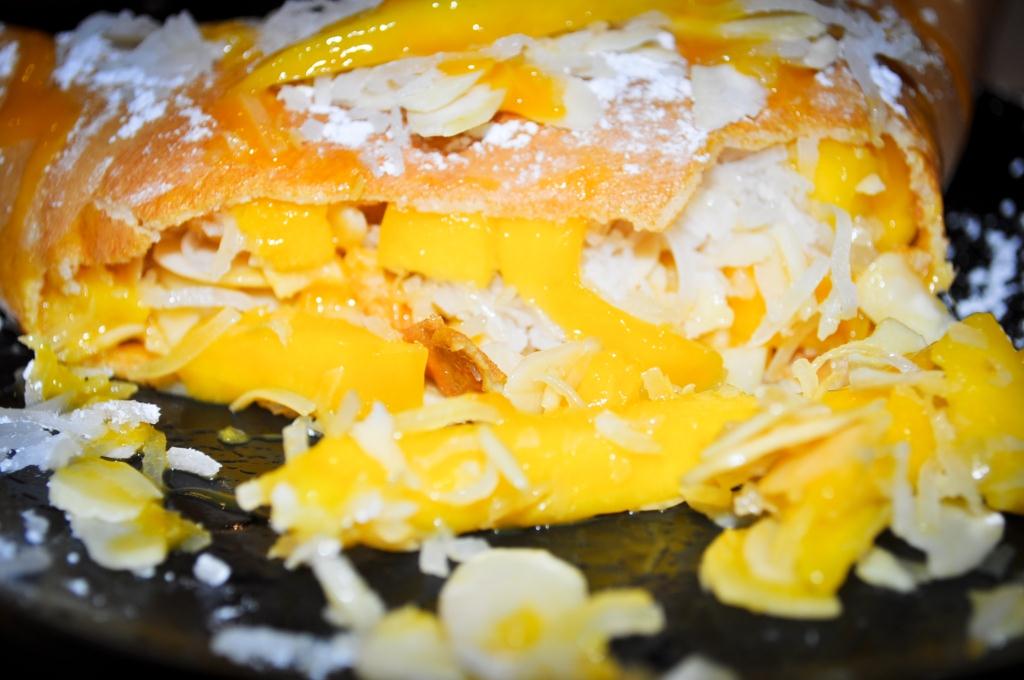 Are you a Food Network or Cooking Channel addict like me? Do you often venture out there, dining in restaurants featured on TV?
__________________________________________
The author has no affiliation with Crêpe Amour, whether in the form of gratuity or ad revenue. Crêpe Amour has no idea who Recipebox is. I wrote this review because I wanted to share our culinary journey that we embarked upon recently and because we love ya. For more details, read my
disclosure policy
.