Happy TGIF!!!
A while back I begin a series where I taste-tested new ingredients that I have never tasted before.
Ever.
For the very first time, I tasted balsamic vinegar, spinach pesto, sourdough, kale and quinoa, bread pudding and pumpkin, sampled in many ways.
Some may come as shock to you, but hey, give a Malaysian girl a break 😀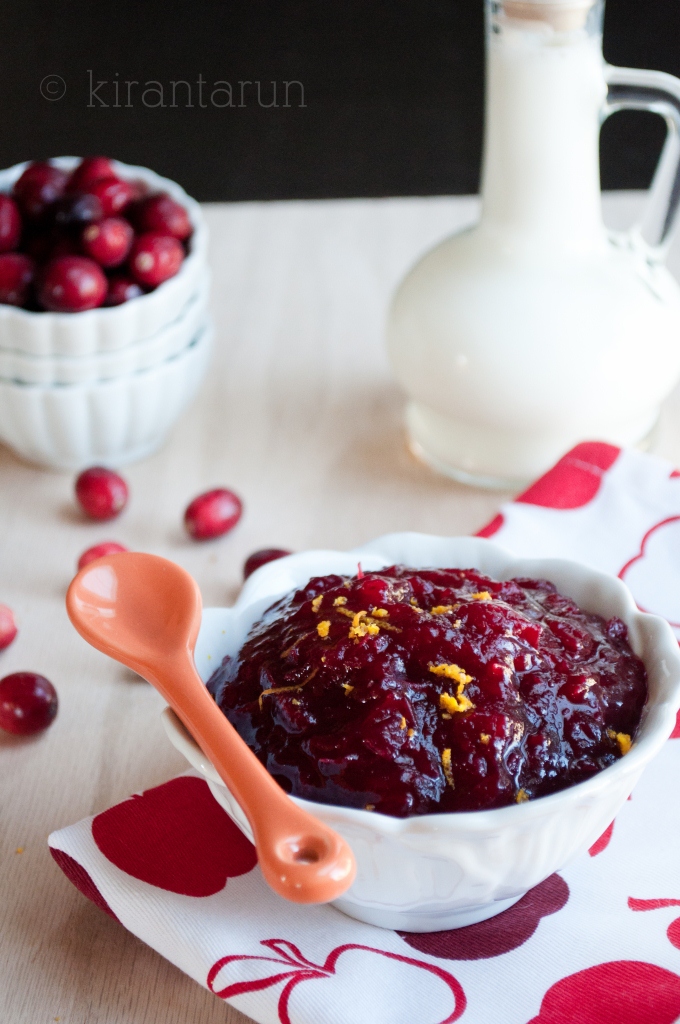 So now, I have some cranberries on the table. Begging for a recipe. I've never eaten or cooked with fresh cranberries before. I have a slew of recipes that incorporates cranberries, but I wanted to begin this whole taste-testing process with a simple recipe.
Cranberry jam/compote/sauce, whatever you want to call it. It's simple and tasty 😀
Admittedly, I am late to the table with this recipe — cranberry sauce are famously served during Thanksgiving. What was I thinking, not serving this sooner?
Some fact's about cranberries:
It is initially white, but turns a deep red when fully ripe. It is edible, with an acidic taste that can overwhelm its sweetness.

Cranberry sauce is regarded an indispensable part of traditional American and Canadian Thanksgiving menus and some European winter festivals.

Cranberries are harvested in the fall when the fruit takes on its distinctive deep red color. This is usually in September through the first part of November. To harvest cranberries, the beds are flooded with six to eight inches of water above the vines. A harvester is driven through the beds to remove the fruit from the vines — Source.
Jam's are pretty darn easy and tastes super delicious, slathered on anything! I allowed it to sit longer than usual, and it thickens into a nice jar of jam. It's as good as peanut butter fingers. Seriously good 😀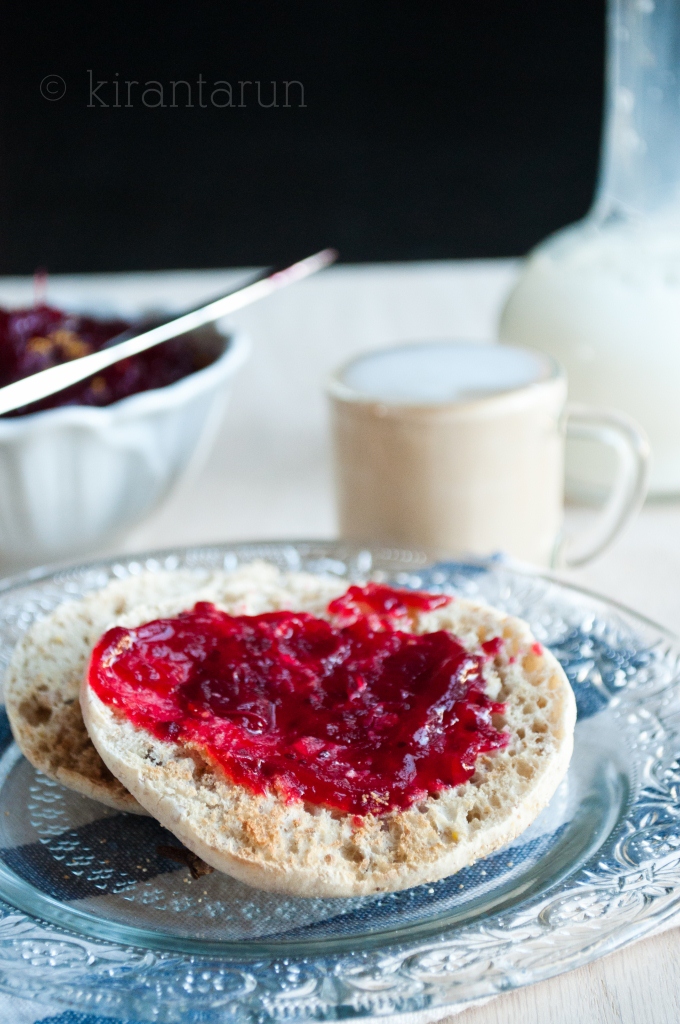 Print This Recipe
Ingredients:
One 12oz /340g bag of fresh cranberries
3/4 cup sugar
1 cup water
1 cinnamon bark or stick
6 – 8 pieces of cloves
1 tsp of fresh orange zest
Directions:
Add fresh cranberries, sugar and water in a saucepan. Heat it over medium.
Stir often, allow cranberries to pop and thicken.
Add cinnamon & cloves. Stir constantly.
Allow to lightly bubble & thicken.
Remove from heat, add orange zest, stir to combine.
Completely cool cranberry jam before refrigeration.
Serve it on toasts, oats, dessert toppings or even, cranberry jam fingers.
I love cranberries, slightly tart. If you like it a little more sweeter, add 1 cup of sugar instead of 3/4.

Who needs a spoon when it's that tasty? 😉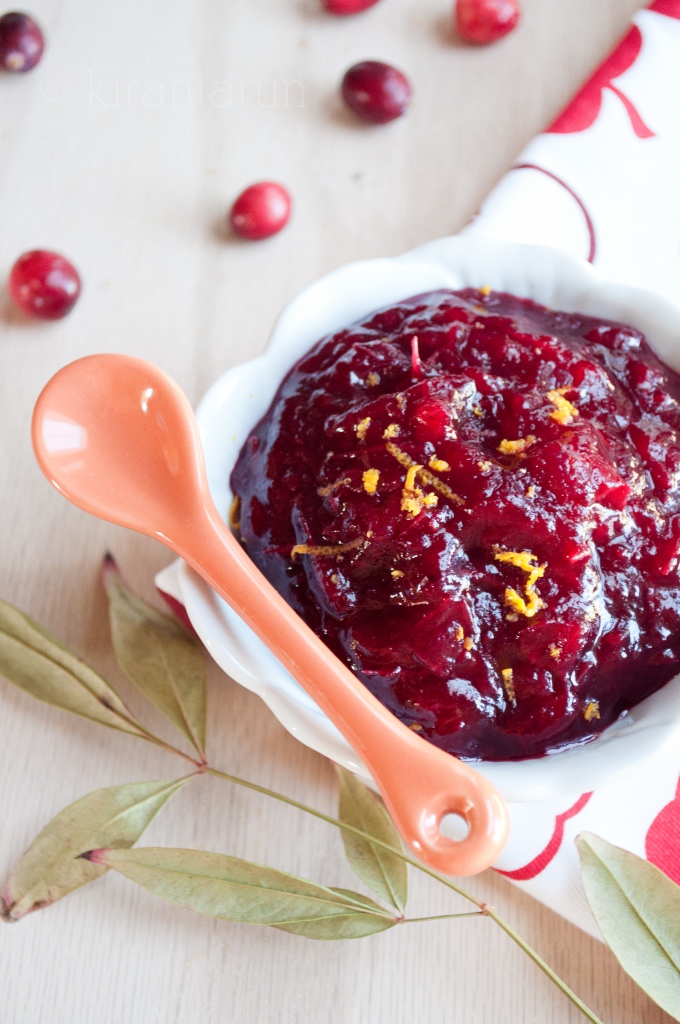 Have you tasted fresh cranberries before? If yes, what is your favorite recipe?
I have my heart set to bake cranberry scones. We'll just have to wait and see. Have a great weekend, friends 🙂