D
o you recall the frequently asked questions during childhood, such as "
what would you be when you grow up
?"… and of course many more. But let's keep that for future debates.
At one point, I wanted to be a teacher. And then lawyer seemed like the best fit. But that didn't held the number 1 position for too long.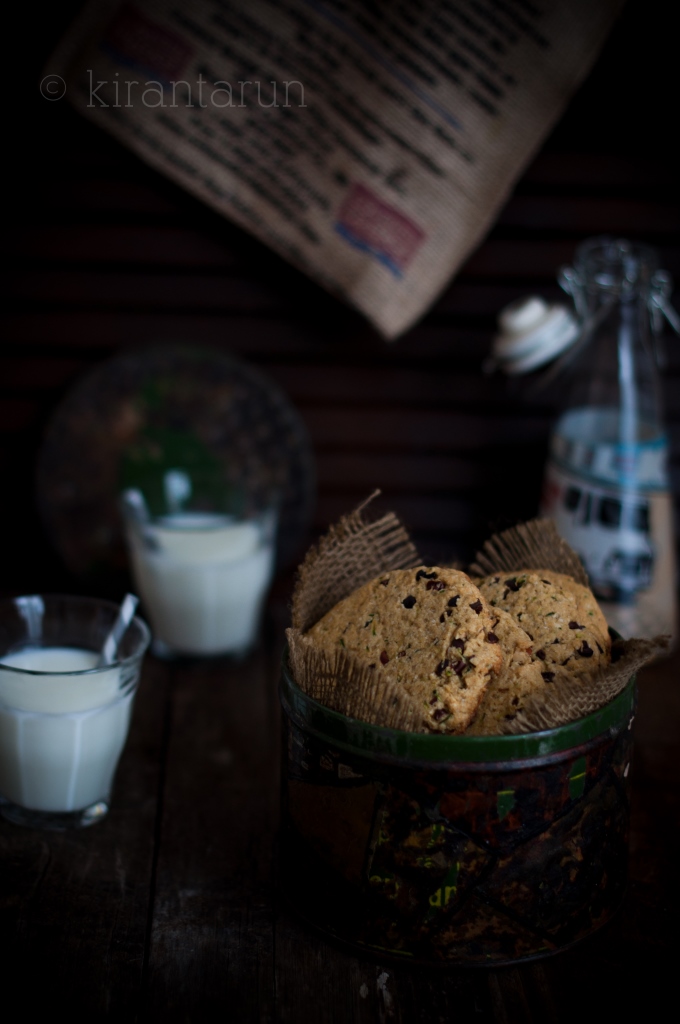 Eventually, after the mandatory 12 years of public education — off to college I go, this time, I thought I finally figured out what I'm going to be or do when I graduate.
Even computer science didn't appeal for too long.
Worked and completed college, but didn't felt content. Not one bit. Still haven't figured out what would truly give me job satisfaction. Continued job search anyways and landed a job in the Management Accounting field — Cash Forecasting, to be exact. That job was beyond my imagination. For someone who despised numbers and completed college degree with no traces of majoring in Finance — I thoroughly enjoyed the journey, while it lasted.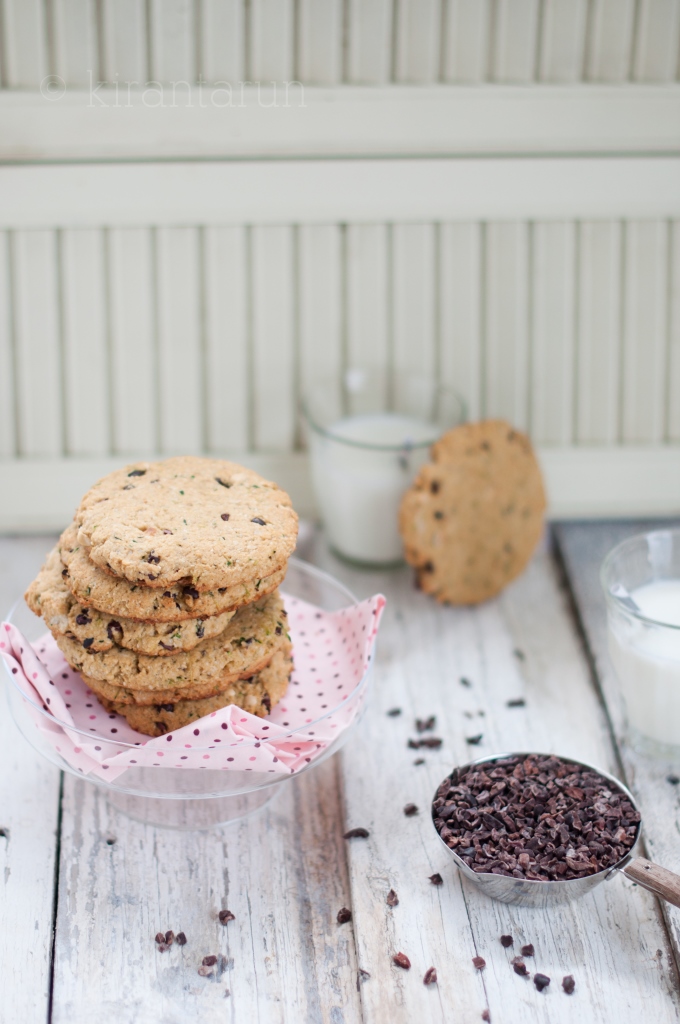 And finally, it was time for me to pursue my dream for an MBA degree. Within a few months of enrollment, got hitched and migrated to the States.
Left the corporate world, family, aspirations and I still haven't figured out what I truly wanted to be. For now, I'm just enjoying this ride with a few cookies to boot!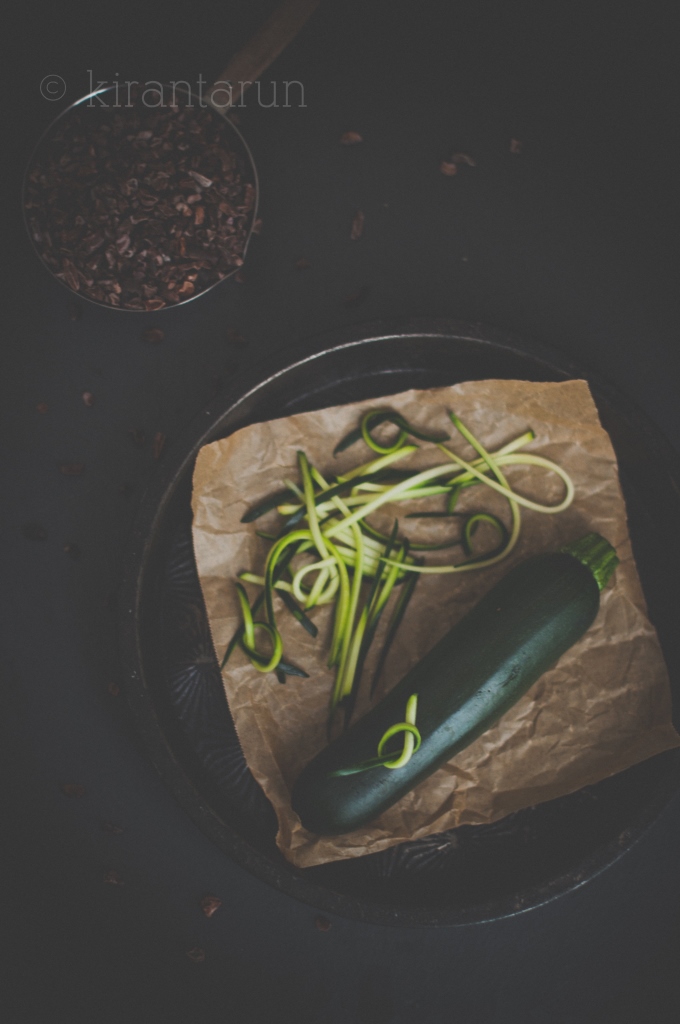 Print This Recipe
Makes 12 extra large cookies
Ingredients:
1/2 cup coconut oil
1/3 cup granulated sugar
1/3 cup brown sugar, lightly packed
1 large egg
1 tsp vanilla extract
1 zucchini (almost 1 cup), finely grated
1 cup coarsely ground coconut powder
1.5 cup whole wheat pastry flour
1/2 tsp salt
1/2 tsp baking soda
1/3 cup cacao nibs
1/3 cup toasted hazelnuts, chopped
Directions:
Preheat oven to 350F. Line baking sheets with parchment paper. Set aside.
In a standmixer fitted with paddle, add coconut oil, granulated and light brown sugar. Cream on medium speed, until fluffy for about 1 minute. With the mixer on low, gently stream in vanilla extract and egg. Mix on low just to combine.
Add grated zucchini and mix until incorporated.
In a separate bowl, sift whole wheat pastry flour, salt and baking soda. Stir in coconut powder. With the mixer on low, add sifted ingredients, cacao nibs and hazelnuts. Stir until just combined. Do not over-mix cookie dough.
Remove dough bowl from mixer.
Scoop cookie dough with a large ice cream scoop onto baking sheets, leaving enough room between scoops. Using the back of a measuring cup, gently press down onto cookie dough to form a disk.
Bake cookies between 13 to 15 minutes. Remove cookies from oven to cool on baking sheets for 5 minutes, before cooling it off completely on cooling racks.
Enjoy cookies with a cold glass of milk!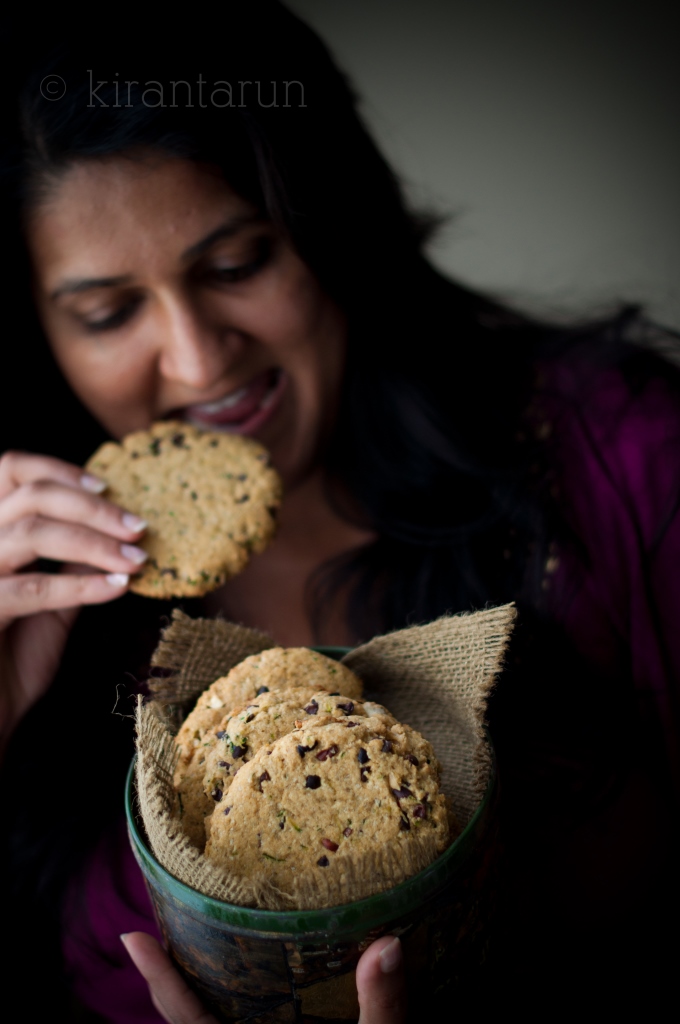 Whatever your goals and aspirations may be, always remember one thing: bring cookies on the journey.
Did you became what you've inspired to be, during childhood? Or is it otherwise? Spill the beans 😀